And then there were three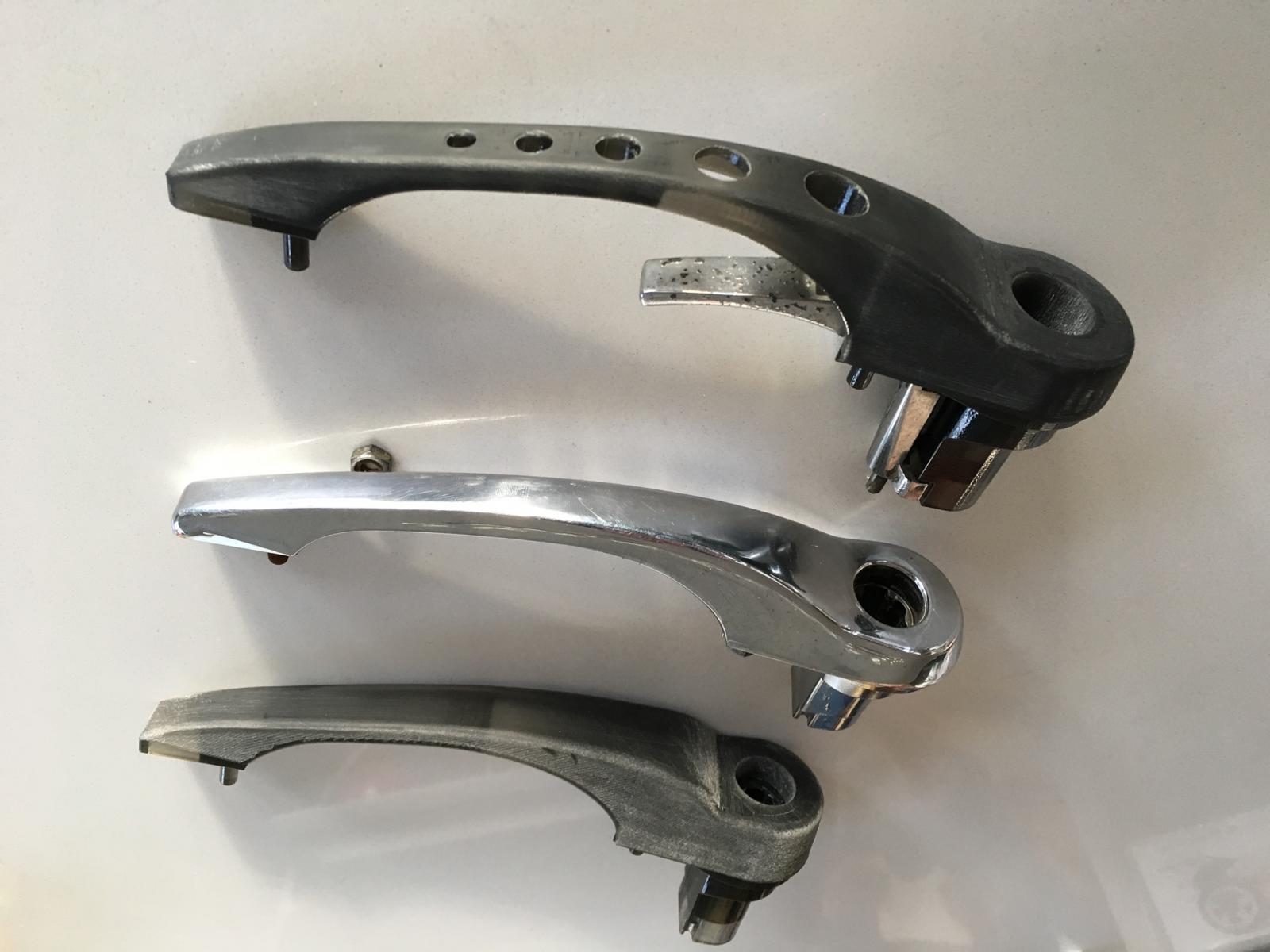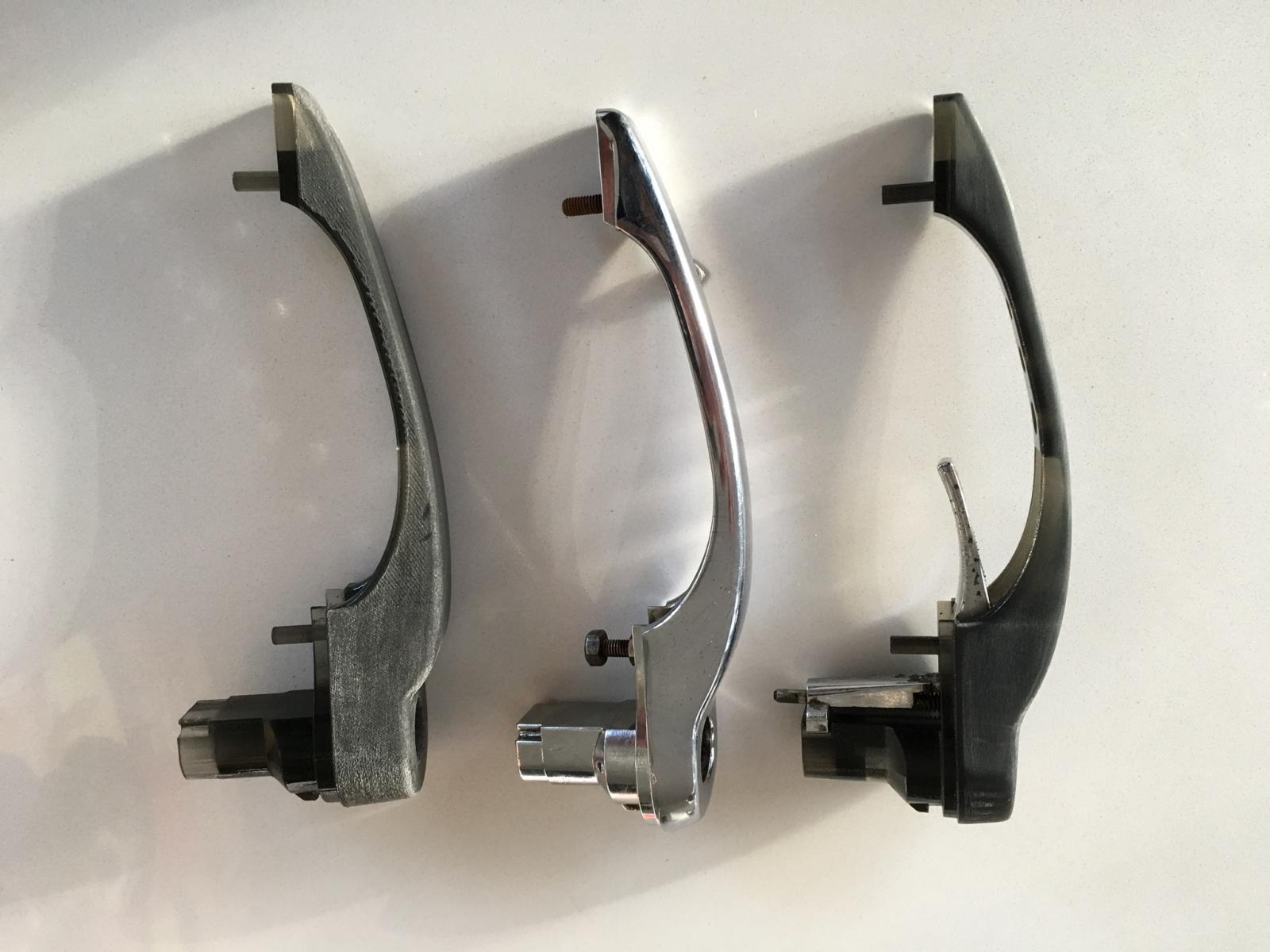 I still need to make sure the key barrel fits and buy some melt in nutcerts. Getting close now though.
The handle 'head' is a little thick still. With another 2mm off that, I think I'll be happy.
Don't think I'm going to print it with the holes though, as they seem to make it a little too bendy for the final product.