Recently I was thinking about giving up on shite. I've sold the Jag, so did the only reasonable thing, and went out and bought an old Volvo estate.
It was for sale in Thetford, which is a bonus because I love Thetford - bits of it remind me of the Deep Forest (snigger) track in the Gran Turismo series. Plus, there's US air bases near by so lots of Yank chod is rolling around, and flying around.
Anyway, the car.
Nearly 170k on the clock (just broken in m8), no history, £460. Did I buy it? You betcha.
My other half drove me to get it in her Fiat Panda for added LOLZ. Gave the seller some little bits of paper with pictures of The Queen Fill up, get the money shot and go.
No big collection capers to report, which is a good thing. The temperature gauge climbed halfway and stayed there, and it sat on the A14 and got on with it.
Only faults I've picked up so far is what sounds like a binding caliper on the back (rear Ds&Ps and shagged anyway) and it sits slightly low on the passenger side.
It's proper, proper comfy and the heated seats will actually roast your arse if left unchecked. The sound system is pretty good as well. Working tildy slidy sunny glassy thing as well.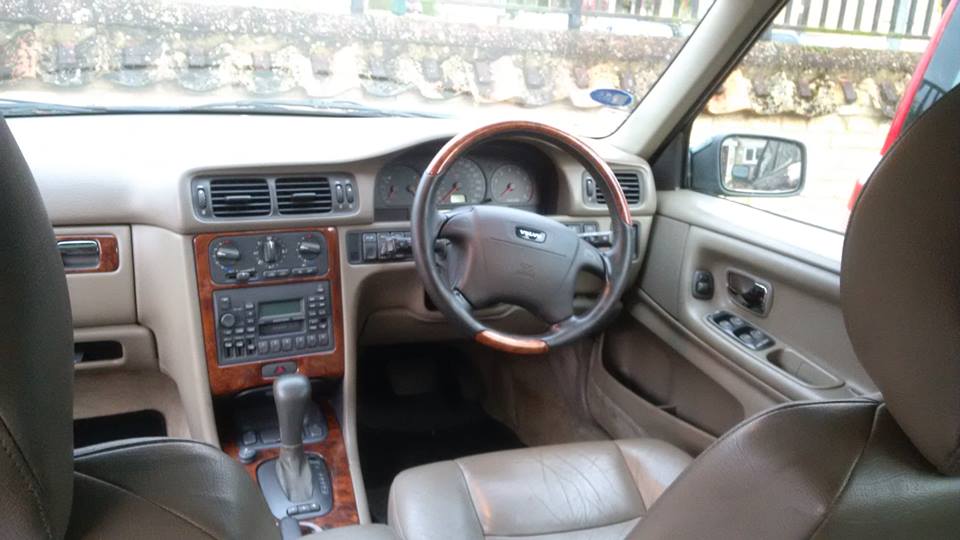 Satisfyingly beige and gopping.
Pointless but adorable and weirdly cool headlamp wipers. Gr13 for clearing Scandinavian snow, but feck all use in Cambs.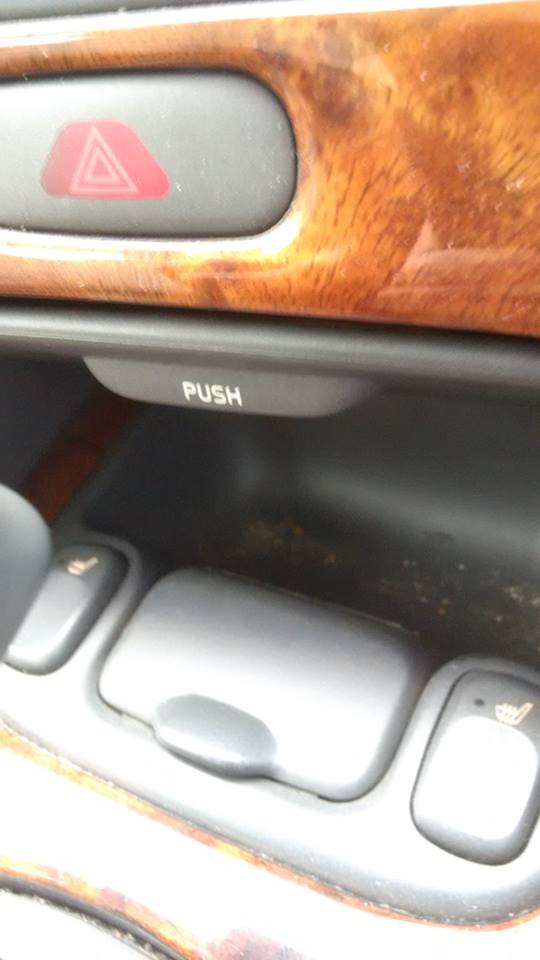 Push it, aaaaaaaaah, push it, push it reeeeeeeeaaaaallllll good.
2.0s are saaaaaaad.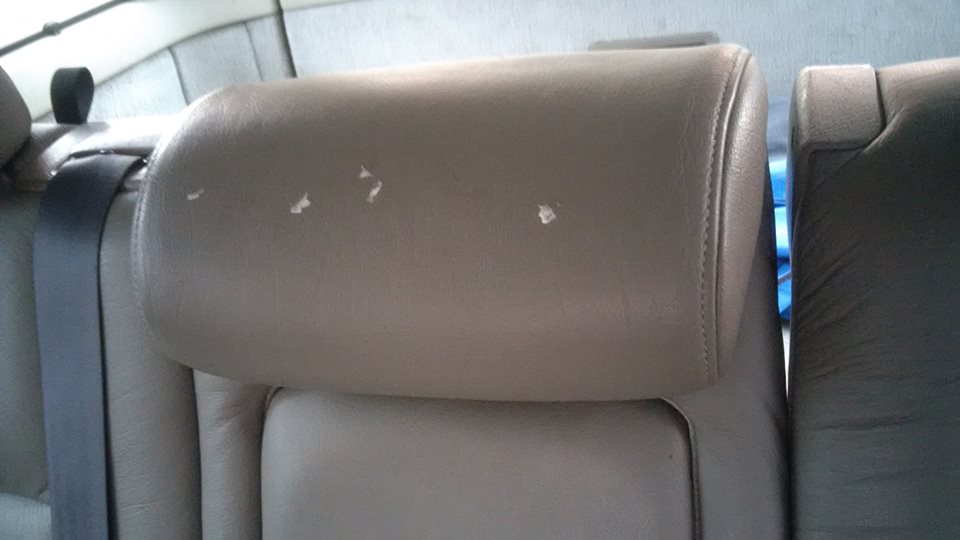 I think somebody as used this poor headrest as a dart board. LICK AND SHEAR TO SHOW UR SUPPORT FOR ENDING THIS CRUELTY.
So yeah, it's a Volvo with leather.
Partridge, over and out.