Let's start with the disclaimer: it's been a couple of years since I've seen this car and everything here is secondhand info.
It's owned my an ex-neighbour of mine and I often used to think it looked more desirable than all the modern shite parked outside our flats. Naturally, when she mentioned on FB that she was considering selling I made interested noises. I was hoping to offer £300 with a view to running it for a few months before r0ffling it on here, but I now think £300 is unlikely to buy it. Therefore, I've offered to spread the word like the helpful ex-neighbour I am.
So what is it? Er, a Honda Concerto 1.6 auto, with around 57k on the clock. It's a family heirloom and is in 'perfect' condition, apparently. Take that with a pinch of salt, but I seem to remember it looking pretty solid. The MOT history is relatively clear, passing last year with these advisories:
Exhaust has a minor leak of exhaust gases centre and rear in very poor condition (7.1.2)
Nearside Front Tyre worn close to the legal limit (4.1.E.1)
Offside Front Tyre worn close to the legal limit nearly exposing cords on both edges (4.1.E.1)
I'd hope that something's been done about them by now, but I'd have to check. The current test runs out on September 11th... I've suggesting bunging a fresh MOT on it, but they've bought a new car and just want this gone. I've probably talked anyone out of buying it now, but here are some pics: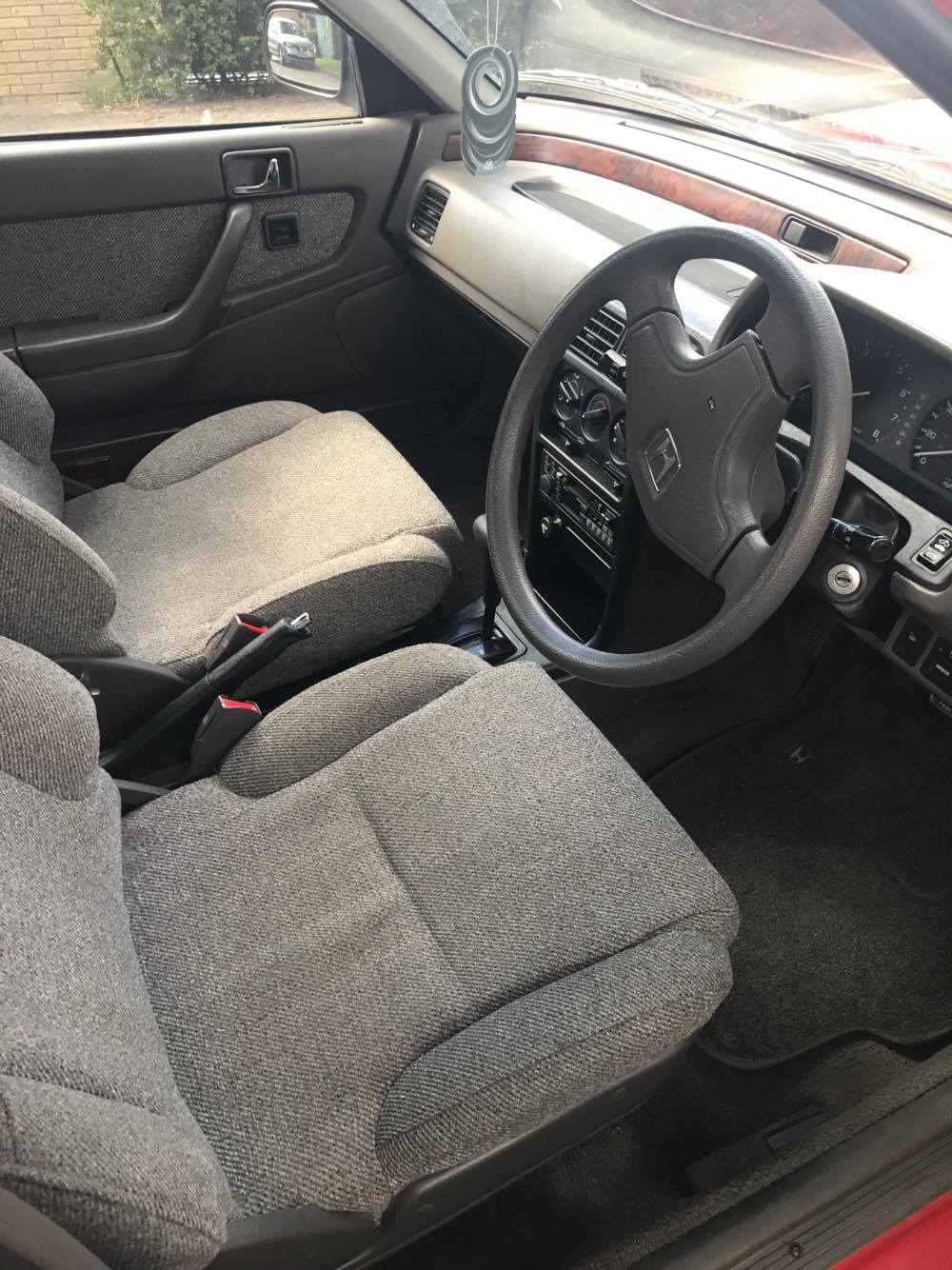 When I originally enquired she was after £800 - £1,000 for it, but I've negotiated a shiters' special price of £500. That's the absolute minimum they'll take, apparently, but if you want to turn up, kick tyres and try to haggle some more you're welcome. It's located in Milton Keynes, and if anyone wants help collecting/temporary storage I could probably help out.