When buying my MGB GT, the condition I had with my wife is that I sold my Smart Roadster. I bought this around February this year as a project car to fix and have fun for a bit. The previous owner bought it in 2009 and used it right upto around 2014. He then had kids and so it sat on his drive. In 2016 he then re-MOT'd it and got it back on the road. In early 2017, it started having gear fault issues. He took it into his local Mercedes garage who "diagnosed" it as a SAM issue (body computer). This costing a lot and not being very practical for his needs, he stuck it on eBay. I won it and picked it up. The gear fault issue turned out to be a chaffed wire going to a gearbox control motor. I re-soldered this damaged wire and rerouted the cables away from where they were getting chaffed. I inspected the SAM (body computer) as these are prone to getting wet and fritzing out. It was perfectly fine with absolutely no water damage at all. I sealed up the tub above it that can leak to prevent it getting damaged.
I've had a fair amount of use out of it, but only really used it when the weather was nice and worth taking out. So I've done about 1.5k in the 6 months or so I've owned it.
Features:
Absolutely great fun to drive. A clique but it is literally like a go-kart. You sit close to the ground, whole heap of turbo boost and a flappy paddle gearbox. Corners like shit on a stick.
Only 80BHP, but only 800kg. So shifts pretty respectably. Not stupidly fast, but when in gear and boosting, it can build speed up pretty darn well.
Rear engined, rear wheel drive.
So much drama. You get chirps from the turbo when changing gear and a nice raspy sound from that 3 cylinder engine.
Traction control for when you're pushing things a bit too hard.
Has the flappy paddles on the steering wheel. These came included as an option with those 3 spoke alloys (which I really love too).
Boost and temperature gauge pods. Again this was a cost option from the factory.
A whole heap of previous service history. A lot of it Mercedes/Smart and a lot of Smart specialist.
Body work in excellent condition.
Working retracting electric roof. You can open and close this at any speed. You can remove the side beams in seconds and put them in the front bonnet storage to go completely pillar-less.
Since owning it, I've:
Had 4 new tyres put on - Goodyear F1. I felt no point scrimping on this as crap handling tyres would spoil the car.
Had replaced the 3 engine mounts - including the awkward front mount.
Had the ABS reluctor rings replaced - these rust up over time and cause the ABS to kick in at low speeds.
Replaced the Thermostat. Previously it was a bit "lazy" and sit between 80C-90C. It now sits bang 90C when warmed up. Crawling in traffic it creeps to 100C, fans kick in, thermostat opens full and temp drops down to 90C, as designed.
Sealed the wiper scuttle tub above the SAM unit (body computer) with generous quantities of Tigerseal. This is where most of the bad reputation for dodgy electrics come from. The tub has a drain at the bottom which can get clogged with leaves + dirt. This causes the tub to overfill and leak out of the crappy foam seal at the top. As the body computer is underneath, it gets a soaking and goes a bit crazy. This computer controls the lights/wipers/windows/locking/etc and is around £750 odd to replace.
Replaced all 6 spark plugs (2 per cylinder), including the tricky to get to bottom ones and the spark plug leads too.
Greased up the window rails, so both windows open perfectly.
Greased up the hood rails, so the hood retracts fine.
Recalibrated the clutch actuator. This usually gets done by a specialist or main dealer when serviced. As these get out of the dealer network and serviced by the average garage, they're not fully aware this needs doing. Unfortantly as the clutch wears, the ECU doesn't auto re-calibrate itself. So unless you re-calibrate it occasionally, you get kangarooing stop/start in traffic and jerky gear changes. With a Delphi DS150e diagnostics tool, it takes about a minute for it to do it and it'll be good for a good while. It now changes smoothly and quickly - I reckon quicker than I can if I was driving a manual gearbox.
Aircon regas. This doesn't have the usual split pipes that they all seem to have. The system still had 200g of gas in (takes 650g) and so was keeping pressure just fine. Unfortantly, just recently it seems to be surging between 1k and 1.5k rpm, so I suspect the compressor on it maybe on its way out. Probably didn't appreciate not being run for a few years. As there is a roof that comes open, I never really ended up using it anyway. It might also be the belt that is worn too.
Replaced the worn out door speakers and reset the radio code. No radio code was supplied, so I read out the code from the EEPROM, entered it and then disabled it completely. So when you disconnect the battery, it'll not ask for a code and just work when the battery is reconnected.
Programmed an additional key. So 2 working keys. This is important as apparently they can occasionally forget a key. Especially if you keep pressing the buttons when out of range. The new key doesn't work that well in the ignition lock one way (fine if you flip it the other way), as the shop that cut it for me I don't think did a great job. However its a great spare key.
Replaced the connector for the interior fan. A common fault, caused by the connector getting dirty, overheating and then failing. It now works just fine on all the fan speeds.
Things that aren't perfect:
When driving in a straight line, the wheel isn't dead straight - around the 1 o'clock position. Originally it was around the 10 o'clock position, so I had the tracking done at a local garage but the oafe of a mechanic ("I hate this car, too small for me to get in and out") I don't think got the wheel dead straight. The first time he did it was around the 2 o'clock position, so I went straight back and he redid it. Closer now but it still annoys the hell out of me. A better garage I'm sure can easily sort this. Doesn't pull to one side, just not centred correctly.
Aux belt squeals at startup when cold. Pretty sure it either needs just retensioning (no auto tensioner on this belt) or just replacing. It only happens for the first 60 seconds or so and then is fine for the rest of the day. Something I keep meaning to do, but only remember when I startup from cold.
Rust on one of the removable pillars/beams. You can get replacement ones for around £90 off eBay, or possibly have these resprayed. Doesn't affect the strength or structure of the car at all.
As mentioned above, the aircon seems to be not playing ball. But extremely rare to have working aircon on these anyway. Plus you have that roof you can open. Could be the compressor, could be the aux belt.The aux belt for this is different to the other one.
The front struts look a bit rusty and tired. If I was keeping it longer, I'd probably replace them. Still handles great, so much be in reasonable shape though. Springs and shocks are about £60 for each side from Euro Car Parts - so not terribly expensive.
Missing the arm rest above the handbrake. I have yet to see a Roadster where this hasn't been broken off. Unfortantly the previous owner had lost the actual arm rest. The part is no-longer available either. You can get non-arm rest handbrakes from eBay for not a lot (~£30) and are not hard to fit. However my elbow handily fits in the gap in the middle anyway, so I left it as is.
Apart from the above, its fine. Drives great, in good nick and runs just fine. The above is mostly stuff that I'm fussy/OCD about and I wouldn't like to not let people know. Probably wouldn't bother most other normal people.
The thread of it is:
http://autoshite.com...o-brown-go-kart
Excellent site full of great article:
http://www.evilution.co.uk
- requires a £10 yearly subscription to unlock them all, but worth it. The guy has replied to a couple of my emails for advice too before I've started jobs. Far better than most Haynes manuals
Price wise, I was trying to figure out what to put it up as. Looking at Autotrader, Gumtree and eBay, it seemed that its realistically worth around £1.5-1.7k on these. This is what I'll put it up for on those sites in a couple of days. I've promised the wife that I'll sell it, but its still got insurance and tax until October, I have just about got drive space and so I'm not in a massive rush to sell (for a change!). So with a bit of usual AS discount (because here is so much less hassle to sell), I've put it up as asking for £1550 ono - but AS discount available. I think that is reasonably priced for what it is? Not bargain basement, but then its not fucked or have a whole heap of major issues like a lot are around this price point.
If you think its a bit high, feel free to make a counter offer. I'm fairly flexible.

I'm in North Bristol (about 5 minutes from M4 J19) and can happily pick up from either Bristol Temple Meads, Bristol Parkway train stations or Bristol bus station.
Some pictures: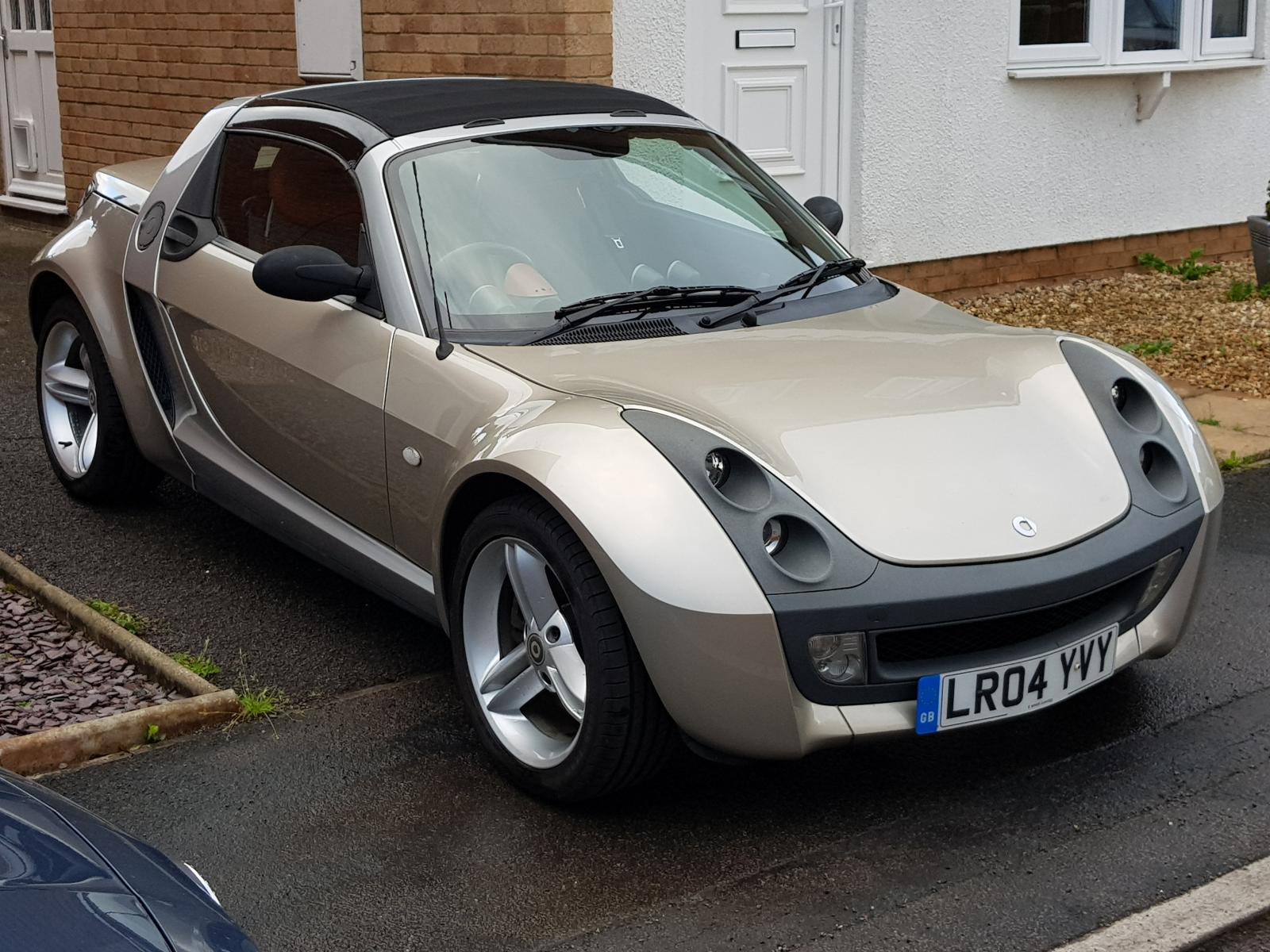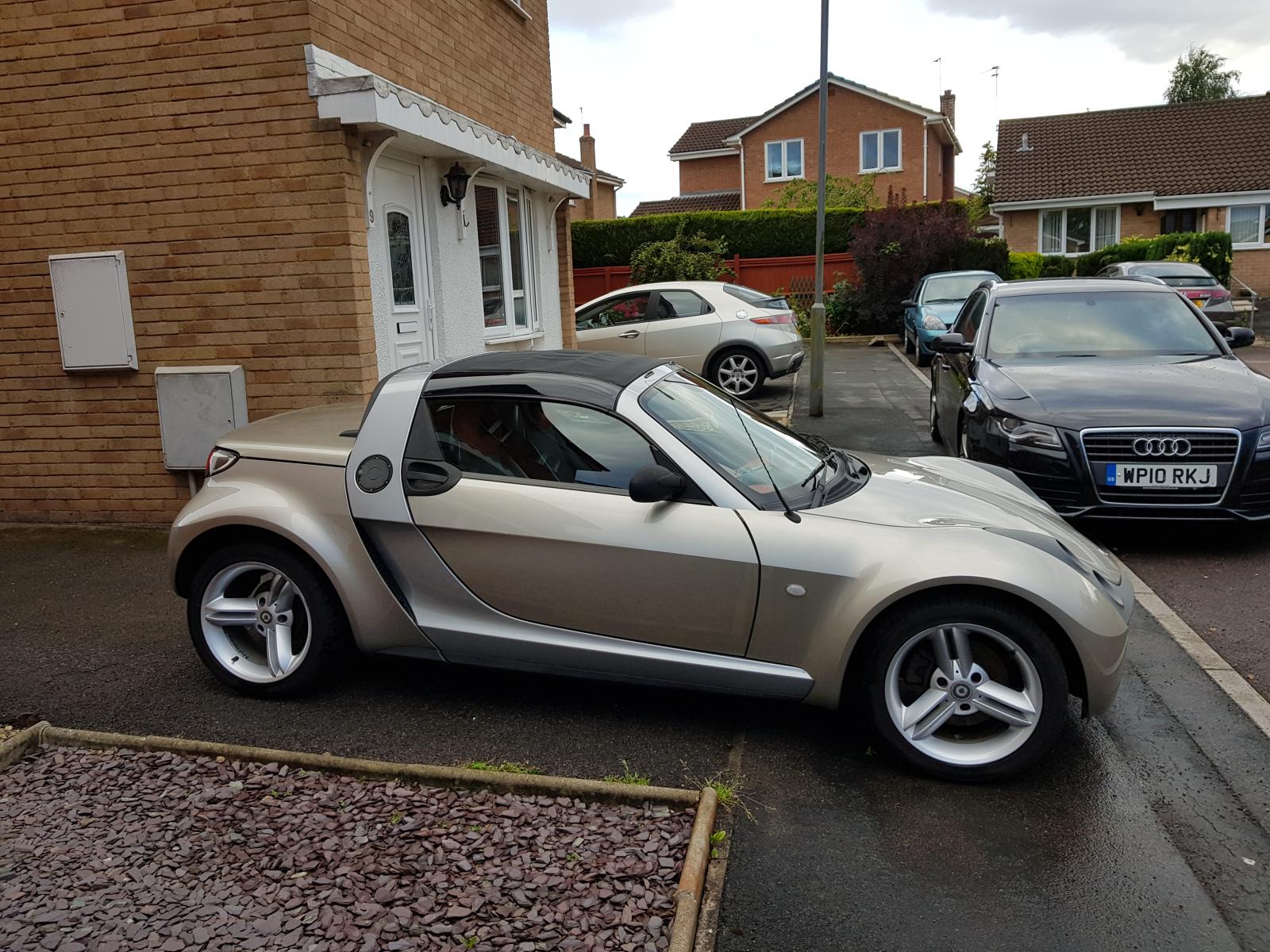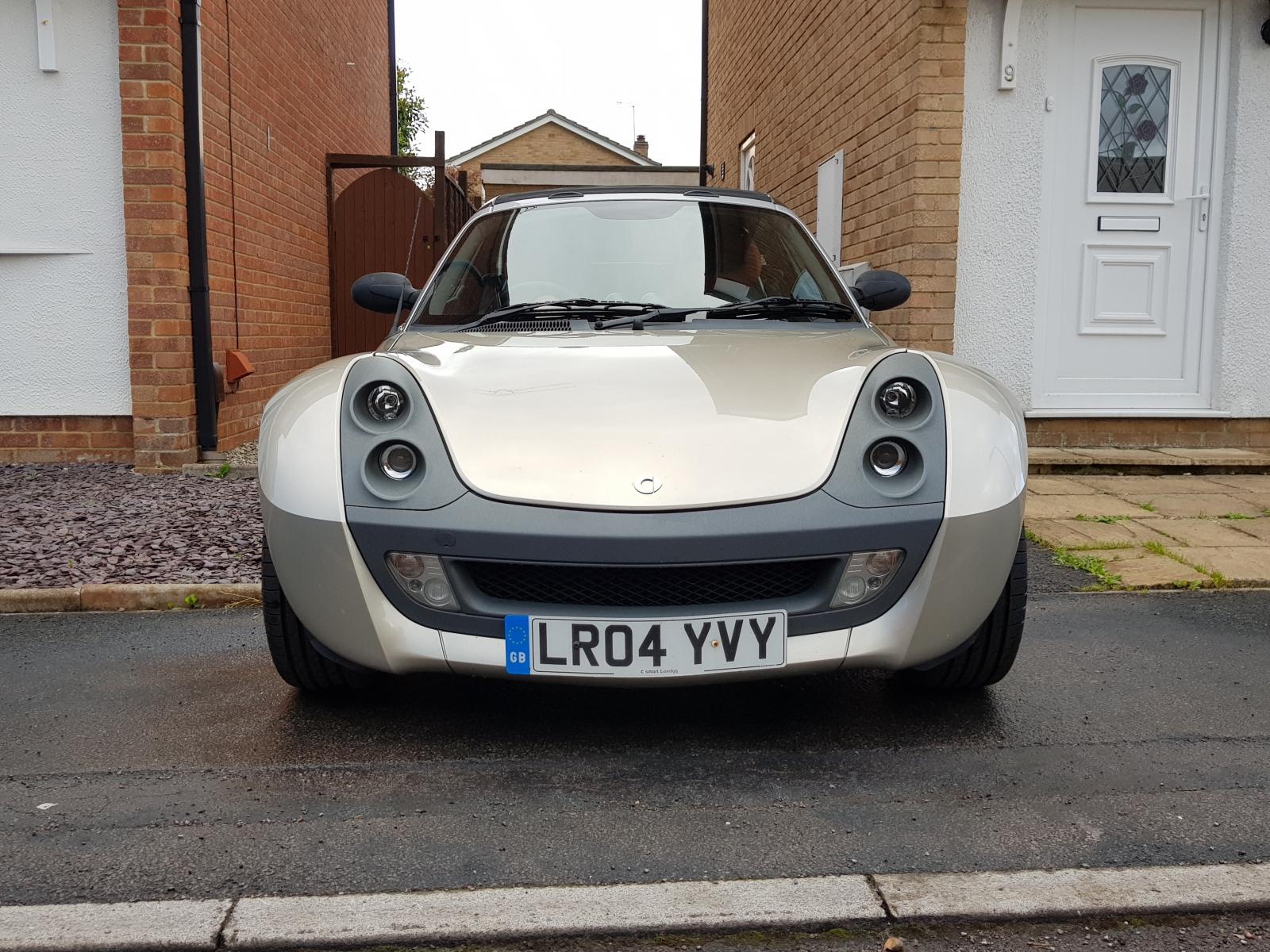 Boot:
Under the carpet and metal cover is the engine - all 700cc and 80bhp of it:
Front storage is actually surprisingly large and useful:
Interior: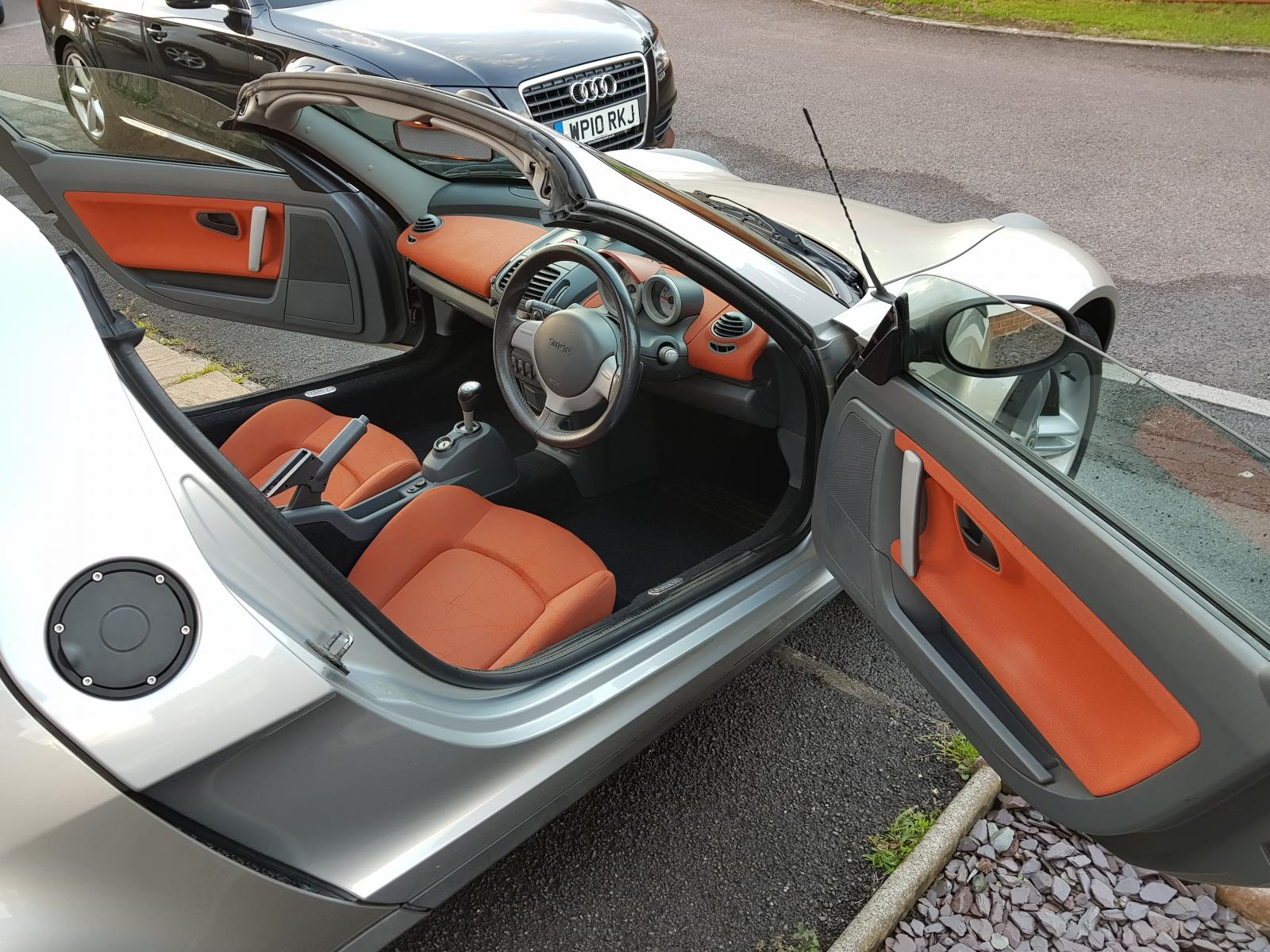 Those boost gauges:
Paddle steering wheel:
No warning lights!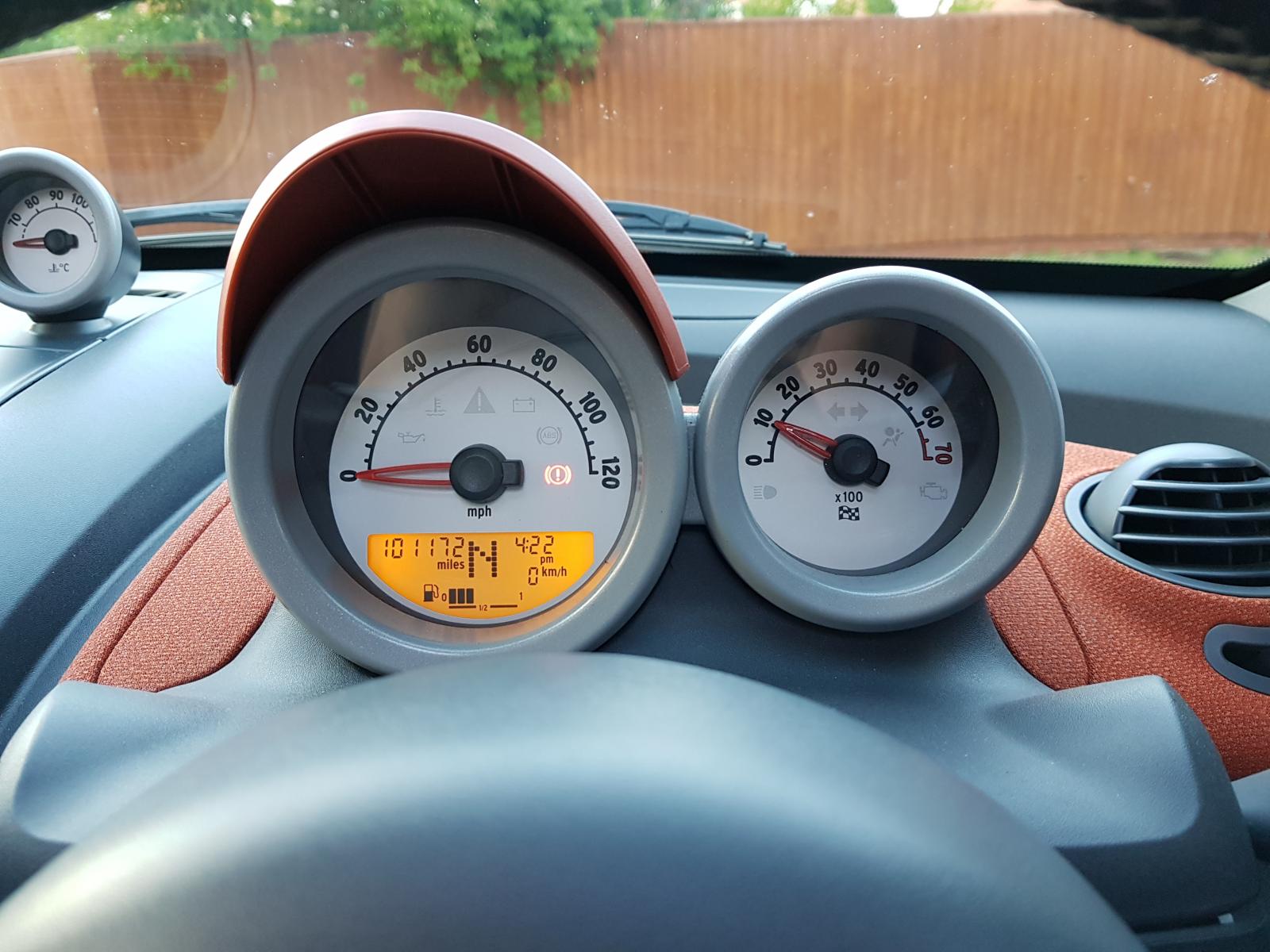 Electric adjustable mirrors - bit of a pointless option as its so small, you can easily lean across to the passenger side anyway: (Chavy keyring was given as a present, so compelled to use it...)
Pillar less:
That rust on the removable pillar I was talking about earlier:
Heaps of paperwork provided by the previous owner. Also included 3 different articles and reviews of it around the time it came out. Plus the original sales brochure too: