Having been reminded that some of you on here may be interested in the fleet along with some of the comings and goings in the workshop, I thought it's probably time to increase my post count somewhat
First off, a couple of my MBs that the more astute among you may recognise.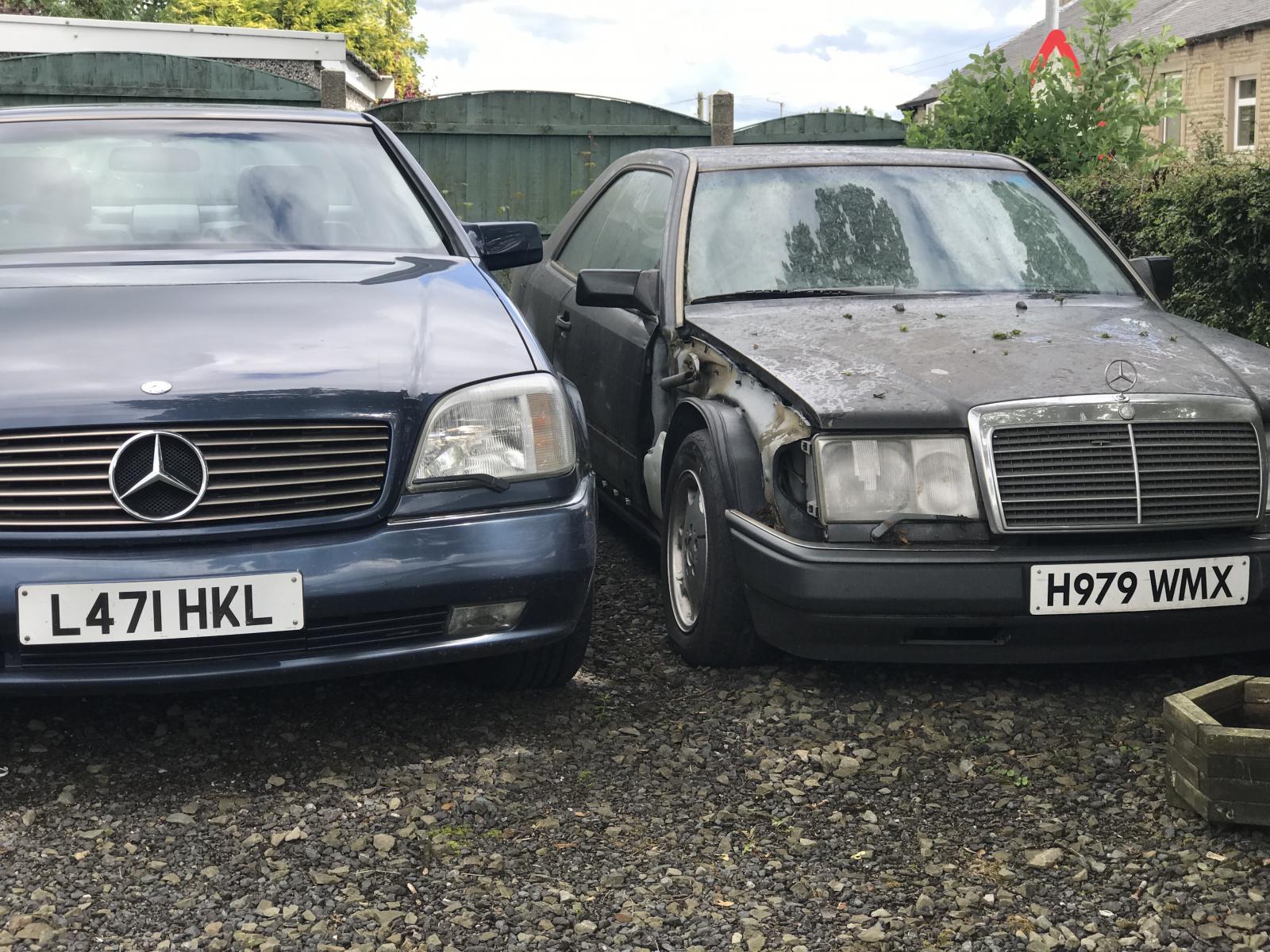 The one on the left is the ex-RichardK ex-Sixcylinder 500SEC that joined the fold a couple of weeks ago.
I've been using it daily to try and get a handle on what needs doing. Other than the front wings, the drop links need attention and there's also a distinct clunk that sounds a little like a bottom ball joint which has manifested itself in the last couple of days so it's been parked up now for a week or two until there's space in the workshop for some attention.
On the subject of wings, I found this on eBay for £not a lot.
It needs a bit of tlc but it's in far better condition than the one on the car so it's a better base to work with.
The other Merc is also ex-RichardK but I'm ashamed to say has received no attention at all since arriving 18 months ago. It too needs a couple of wings along with some metal letting in on the o/s/r corner. However, the guy who I got the wing from for the S has a couple of W124 shells, one of which will hopefully supply a rear corner for this one.
Just need to teach myself to weld now. Oh yes, and buy a welder. Watch this space.