I picked up my new stead yesterday so this can only mean one thing, I must sell one of my other cars, wife says two must go but hopefully selling one will keep her happy?! probably not.
For Sells is my Renault Clio 1.2 - Reg, 52000 miles. Reg is T158JOV for those that like to Check MOT history
For the last MOT the car had, new rear box, track rod ends, Ball joint, ARB, Rear brakes sorted (new cylinders and all set up by garage) and a few other bits and bobs. I have the receipt for all this somewhere with the parts I think it was something like £350-400. Garage prices yo.
The car has performed brilliantly over the last 8 months I've been using it, I've only done 2.5k in this time as it's mainly used weekends with the last month or so it's been my daily driver. It has it has been used while I'm renovating my bungalow, and has saved me a fair few quid in skips!
Interior is immaculate for a 18 year old car, to be expected really only covered just over 52K, Body has a few age related marks and one rear arch is showing some surface rust. But really at this age and price range it's to be expected.
Keep fit windows, central locking is hit and miss, No CD player, just a nice hole. MOT expires the 27th November, with this in mind the shitters price is £150 quid, I genuinely believe you'd get more than this for it on ebay etc but I'm just looking for an easy sale.
Car comes ready with new oil and filter ready for you to change, I don't have the time to do this but you can happily take the oil and filter.
Pictures will be added later today but this is the ACTUAL car, just a few months ago!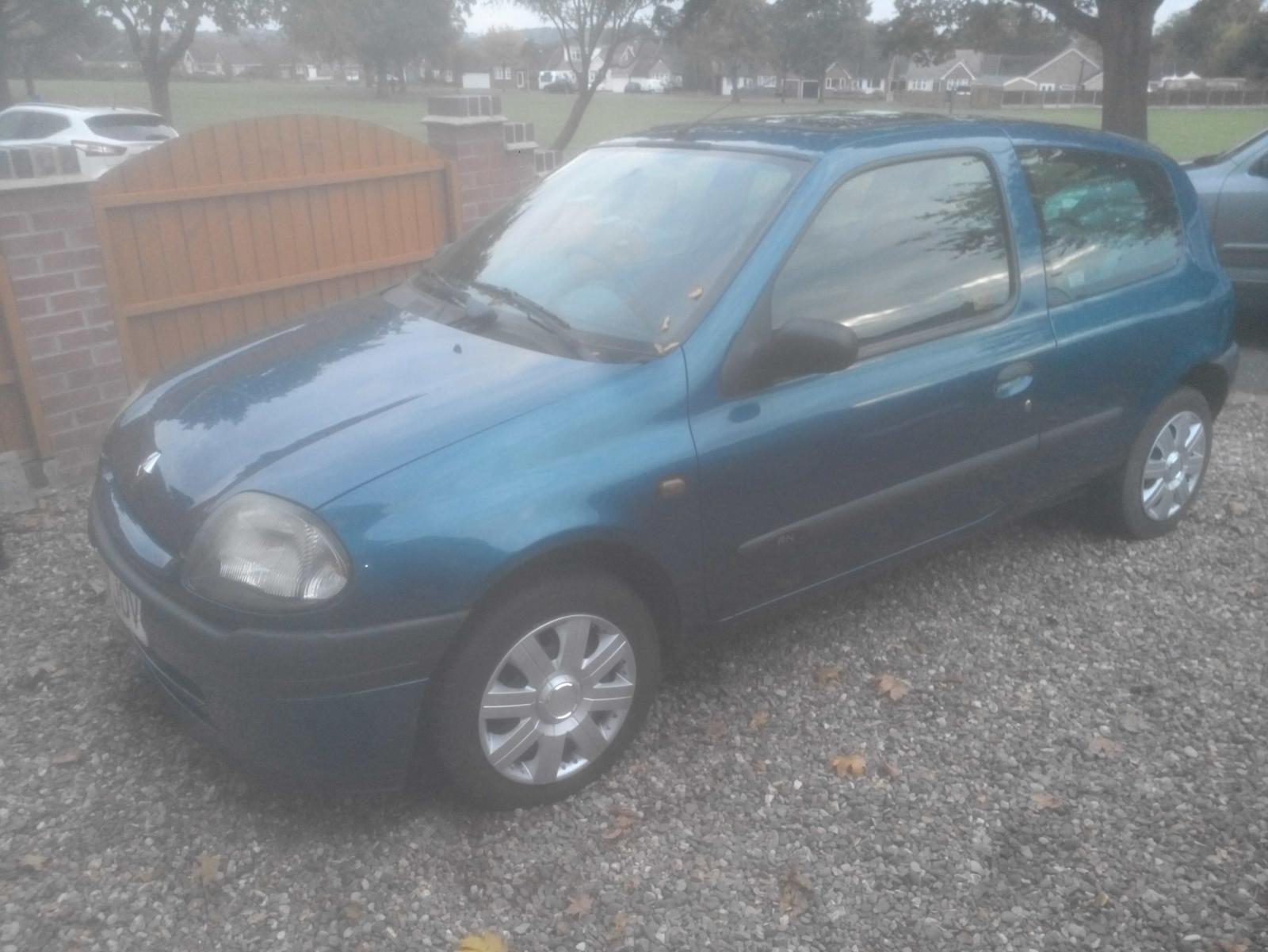 Manufacturer
Renault
Model
Clio Grande Rn
Colour
Blue
Vehicle Type
Car
Fuel Type
Petrol
Engine Size
1149cc
Brake Horse Power
60 BHP
Vehicle Age
18 years 4 months
Registration Date
03 March 1999
Manufactured Year
1999
Mileage Information
Mileage at last MOT
49,827 miles
Annual Mileage
2,800 miles per year
Mileage Last Year
1,174 miles