I'm having no luck in finding a new toy which is affordable and that i like at the moment, Most stuff seems to be so expensive compared to last year, tatty Mk2 Granada 2.8's with no mot going for over £5000, Rover SD1 Vitesses needing resprays for the same money and anything in my budget all seem tatty or unappealing.
I've been hankering for a old Volvo, especially a Amazon for years now but even those are over £5000 now for one's needing money spent on them, a few days ago a later 144 has come up for sale locally which has caught my eye, it seems sensibility priced, looks smart and has a certain appeal about it.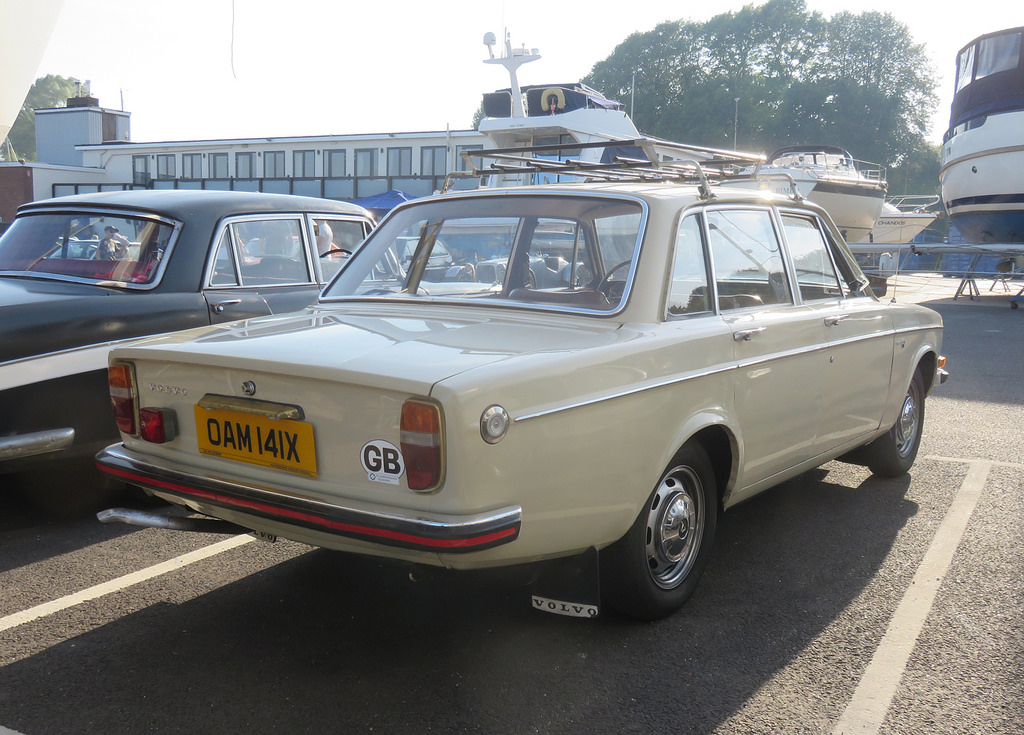 As you can see it's left hand drive and on a later X plate, two things which put me off a bit, It came into the UK from Denmark in 1982 hence the age related plate, it's currently not registered as tax exempt either has it's been of the road since 2003 but recently recommissioned and moted, how hard would it be to change to tax exempt and could it be changed back to an age related 1969 number plate rather than the odd X plate?.
Having never owned a LHD drive car before, I'm wondering if having to chnage gear on the right would annoy me and if it's really worth the hassle?. What do they drive like?, this has the 2.0 single carb fitted, no overdrive I'm guessing?.
Anyway yay or nay?.