My family heirloom 273,000 mile Peugeot 306 passed its MoT on Friday.
One small advisory. I keep on top of my cars and have reasonable mechanical knowledge so MoT tests hold no fear for me and neither are they needed to satisfy myself that my cars are safe.
I have heard stories about 306s hiding rot around the rear seatbelt mount so thought I would take the trim off and have a look....
Ah.
After a gentle prod with a screwdriver it looked liked this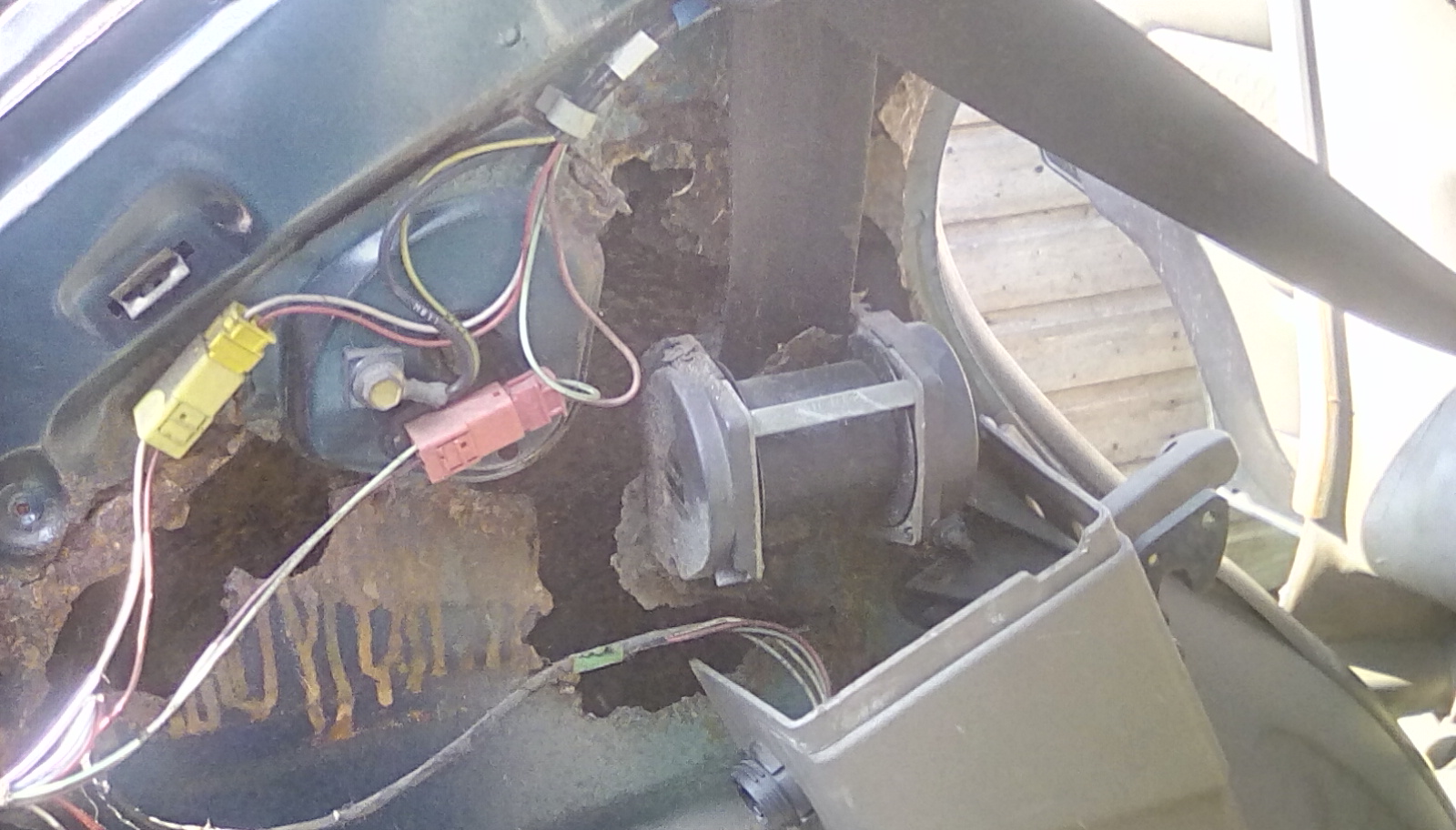 The seatbelt is barely attached. We imported an expensive child seat from Sweden as their standards are higher than ours but for the good it would do in an accident with this car I may as well have used bungy cords.
Oh and the shock absorber than should have failed due to weeping fluid was disguised with spraying wax underneath. It still works as it should for now but weeping fluid is a failure. Non shock absorbing qualities however are not a failure as they are no longer allowed to test them....
CHILD AND 306 / ZX OWNERS BEWARE!
So it looks like I shall be welding in a heat wave today.....