Right, time for a clearout.
My little daily 106 1360cc TUD3 needs a test soon, but wants some time and effort spent to pass it. But being a lazy bugger, (as you may have noticed elsewhere,) I've signed on the dotted line for a new* motor.
Anyone want to take it on?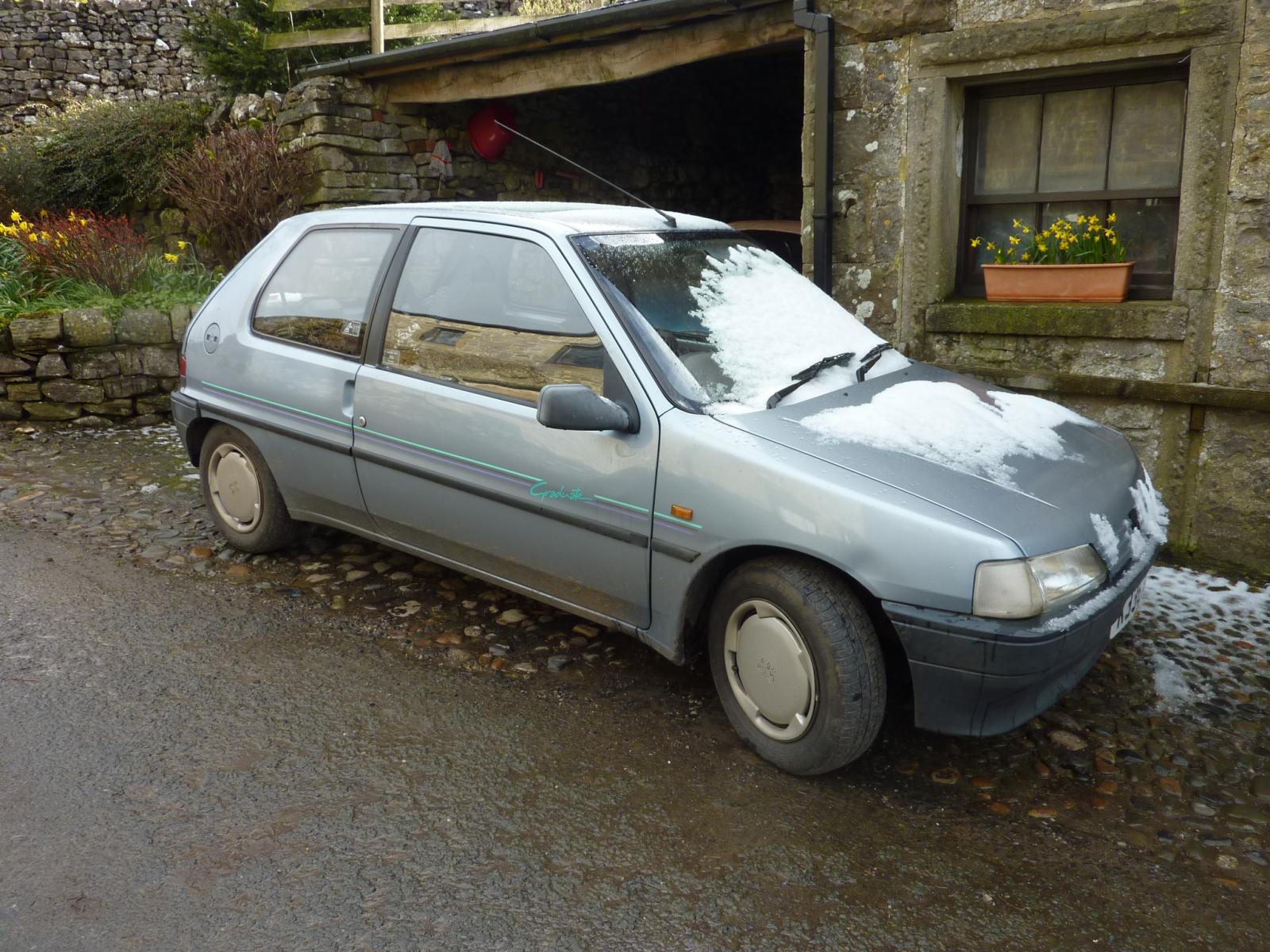 Comes with as little or as much as you'd want of two spares cars, both 1.5D:
That's the grotty dog-egg laden mk2 from wor kid, Dan. It runs and drives with a fresh battery, but only for lols. It's a minger.
This is the remains of the Bubbered_Saxo. It has donated loads of bits already to various 106's, but still has a good back beam on it.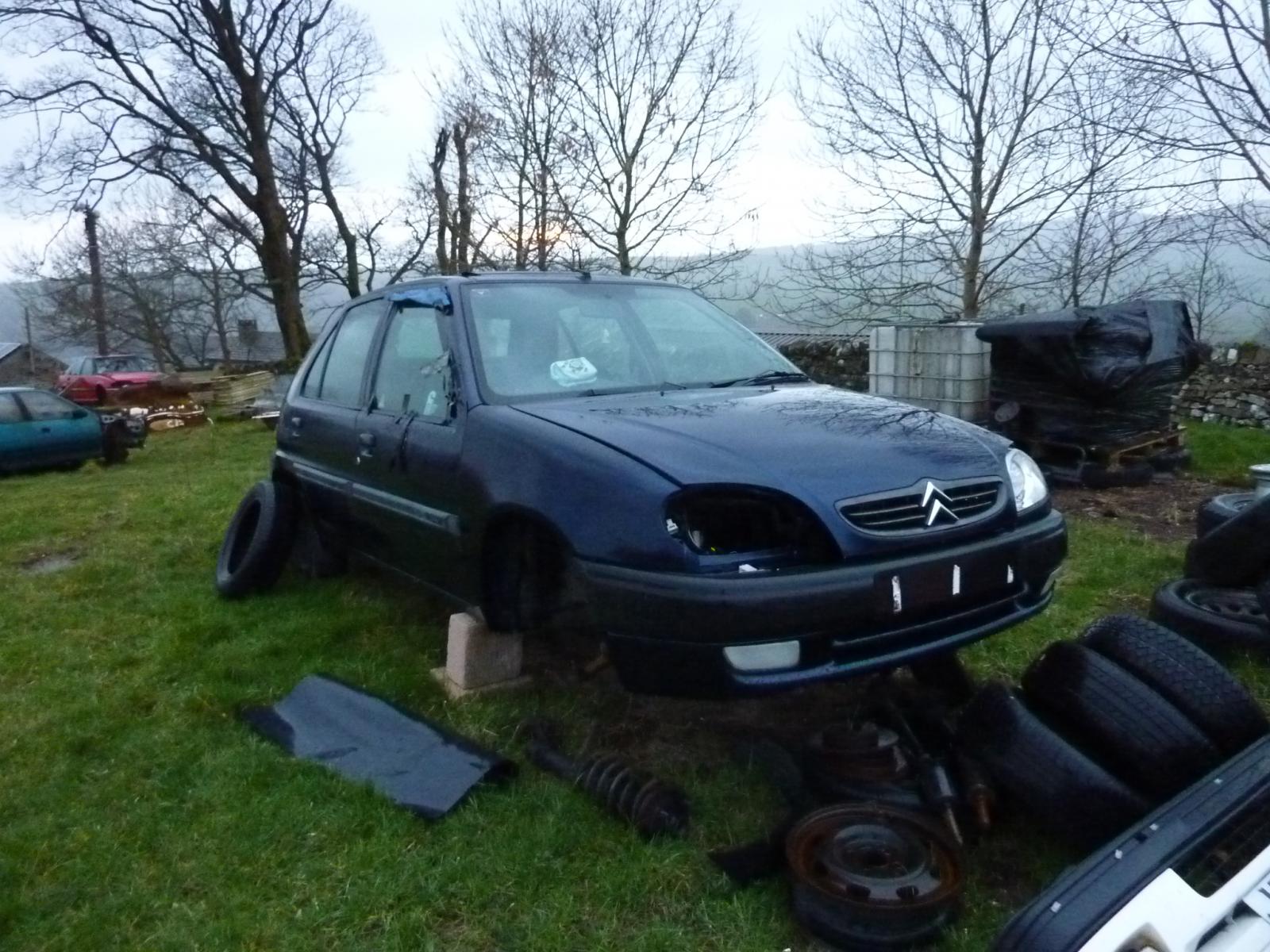 The mk1 is the main attraction*.
I'll snap some fresh pics if the horizontal rain ever stops.
Just now it wants a bloody good clean, inside and out.
It has a later de-bagged steering wheel, which is much rounder than the original. The driver's seat is from the Bubbered Saxo, original one was mullered, but still here.
Only MOT'd to 30 Jun 2017 so just 24 days left. Taxed'til you're home.
For the next: maybe a couple tyres, a downpipe, and there was a verbal advisory last time that it needs some mig loving near the back beam mounts.
There's an odd clonk on bad roads, but I'm sure the beam is ok, no rubbing when loaded etc.
Some dents, lacquer peel, and grot on one door bottom, but it's saveable, and looks smart enough from a distance.
On the plus side, it has been 100% reliable and goes ok for a tiny un-blown diesel.
It's a few hundred under 100K.
Utterly pov-spec - no clock, half coverage door cards, etc. No tints.
FJ insure it for pennies, low tax rate, etc.
Non-leaking roof.
A nice 90's stereo has been fitted, fits well.
Quite high geared for what it is, so it runs on fresh air. Lucas, never vegged.
Oil and filter done in the winter, along with new 'stat and coolant.
I have a new fuel filter to go on it.
So do you fancy it? Short test, but it's not a bad one.
Free pick-up from Skipton station, brews, biccies and butties available.
TL;DR: Povvo 106 1.4 D, tested 30th June, loads of spares, £123 £99/offers. Ta!