As requested I have made a seperate thread for this.
As title basically. I scored this vehicle a few weeks ago, during the kollekshun kaypa the battery light came on, literally as I took possession of this vehicle. I *just* about managed made it back to mine and park it before it died on me. It's not moved from where I parked it.
Reason for wanting rid;
I am, along with some other residents and some sneaky visitors who know the area well are currently using the former Doctors Surgery carpark which is very small. The surgery has now been demolished and mostly cleared so I am unsure what will happen with this carpark, hopefully nothing for a while but with my own everydayer and 2 broken cars taking up residents there seems a bit greedy, plus I sometimes have a works car to store (but not often) so really, I'd like to see the back of this Passat.
Originally I was going to offer this car to Ma_Sterling as she was due to come back to the mainland from the IoW for a new job as she was asked to a few interviews, sadly she didn't score any of the jobs and hasn't found nearer the Midlands yet. Due to it's problems, my lack of funds/time/knowledge/arsed means it's got to go. I'd rather spend what little enthusiasm I have left on the Rover and BMW.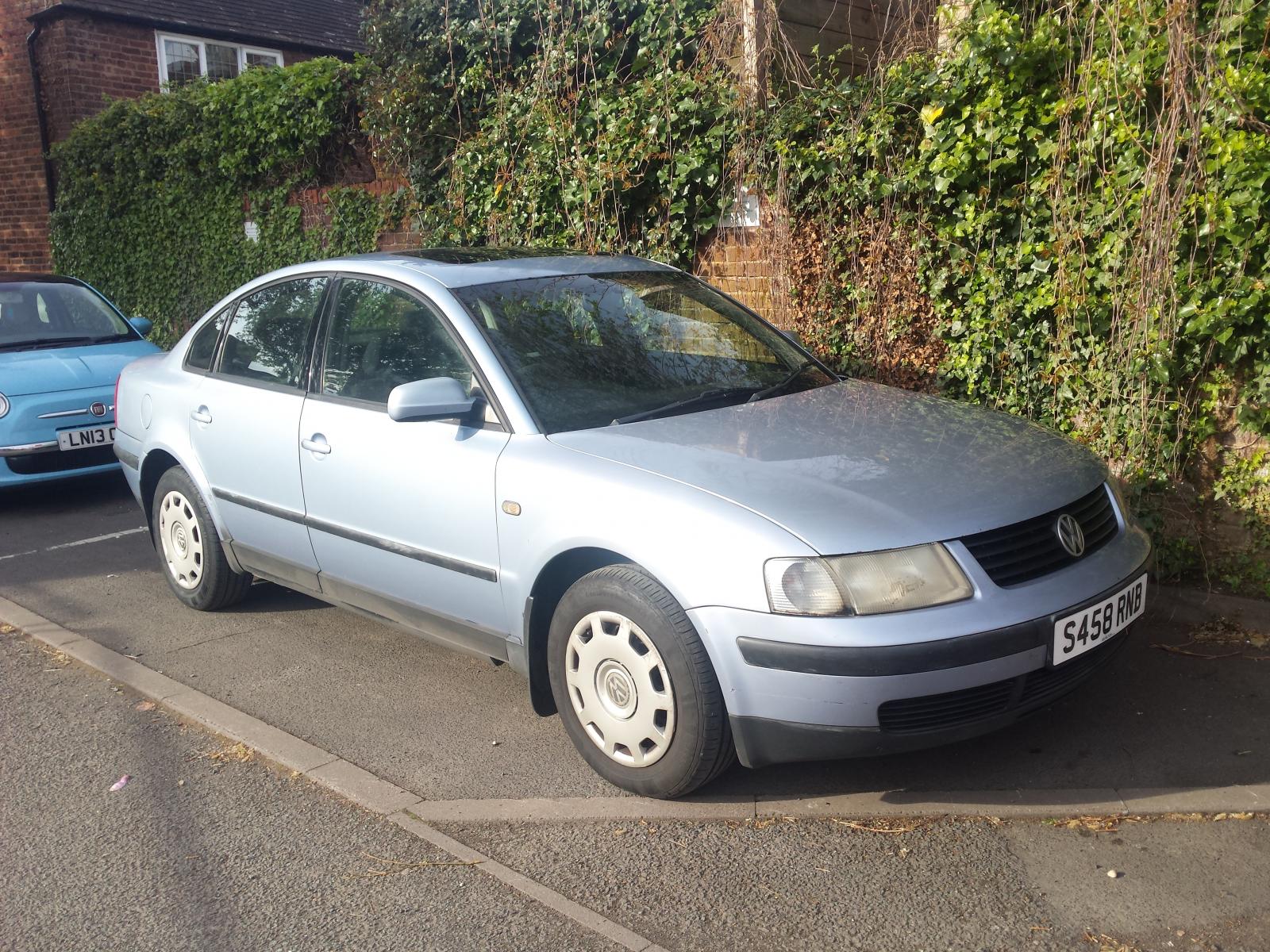 Known Issues;
● Alternator - It'll need one of these. The car will probably start and drive with a fully charged battery.
● Rear footwell leakage
● Interior needs a clean, seats need a scrub and carpets a hoovering.
● Small bit of rust bubbling on roof next to guttering on passenger-side.
The Good;
● Lots of service history
● Has MOT until 18th August 2017
● Strong engine
● Turbo Diesel
● Everything still works - Or at least they did last time I used them.
● Could clean up very well
Link to previous thread and pictures;
http://autoshite.com...tdi-b5-mot-aug/
As I said, it'll most probably start and drive with a fully charged battery.
Location: Bewdley, DY12, north Worcestershire.
Price: £free, it came to me for free, it'll go out for free.
Thanks for looking.