I took this, perhaps foolishly, in payment from my mate Mike, in exchange for running him down to Brummyland for his shiny new* RAV4.
I could pull the batt'n'cat, and bridge the rest, but it's tested 'til autumn, so thought I'd give it a chance.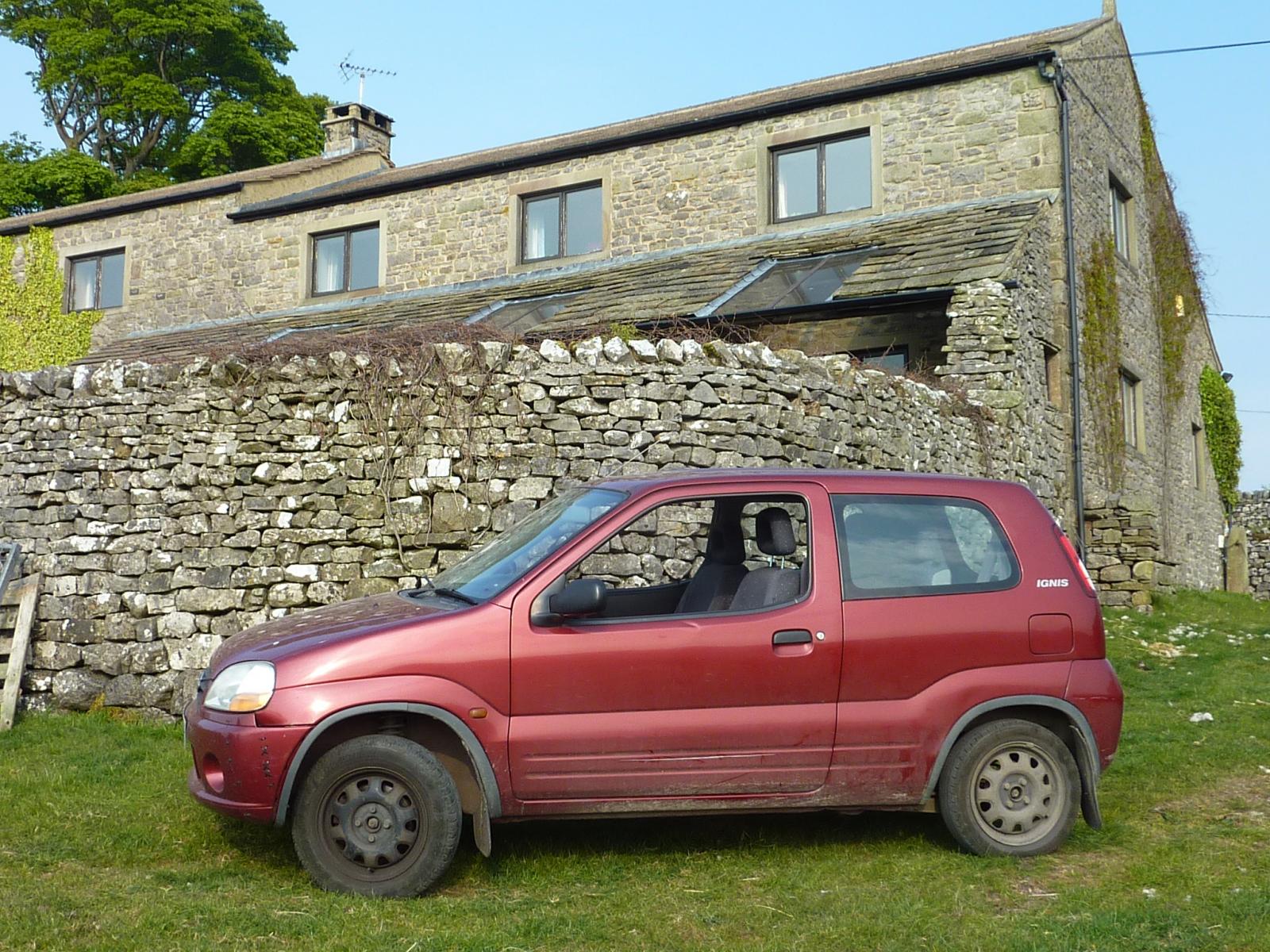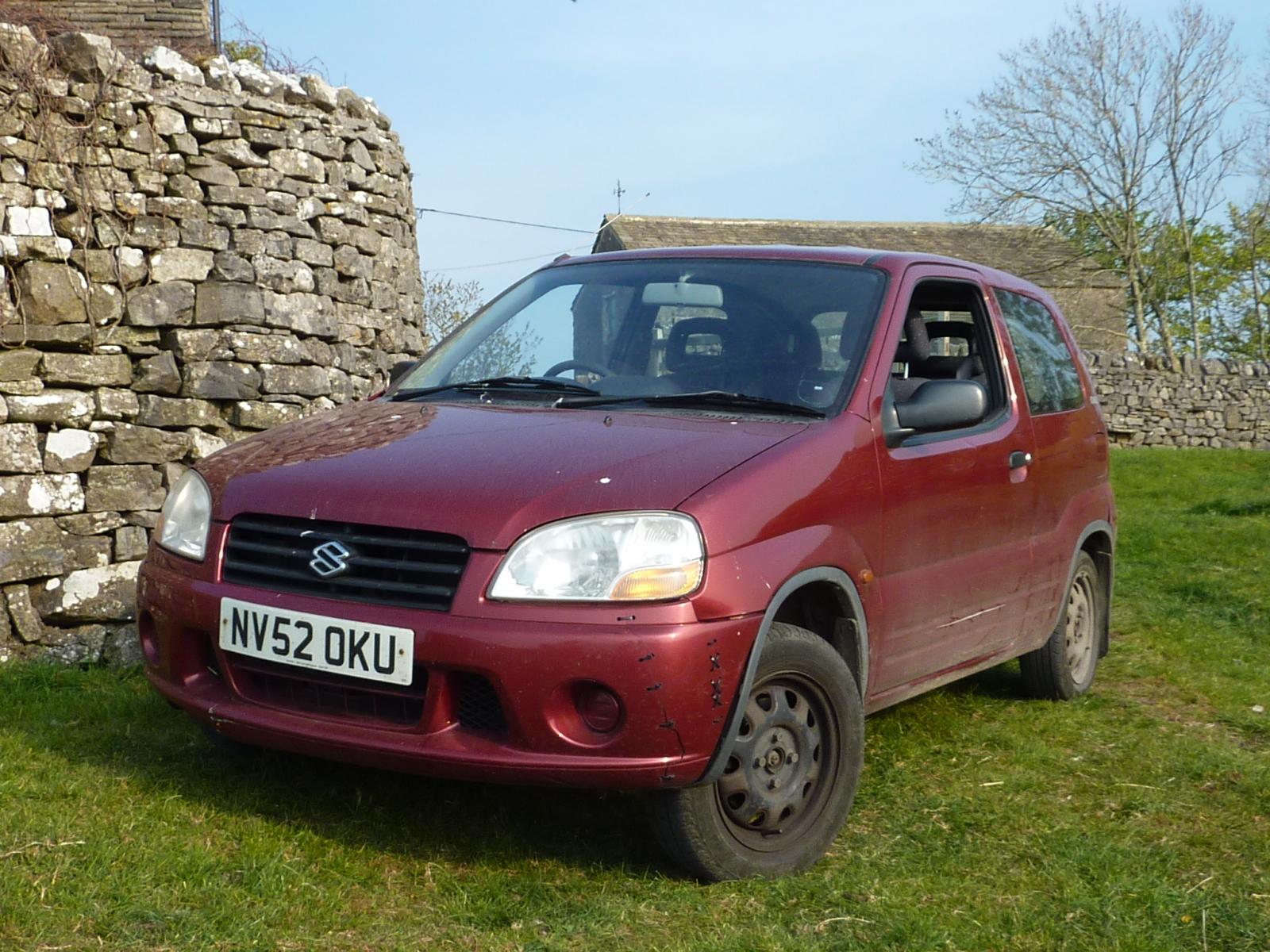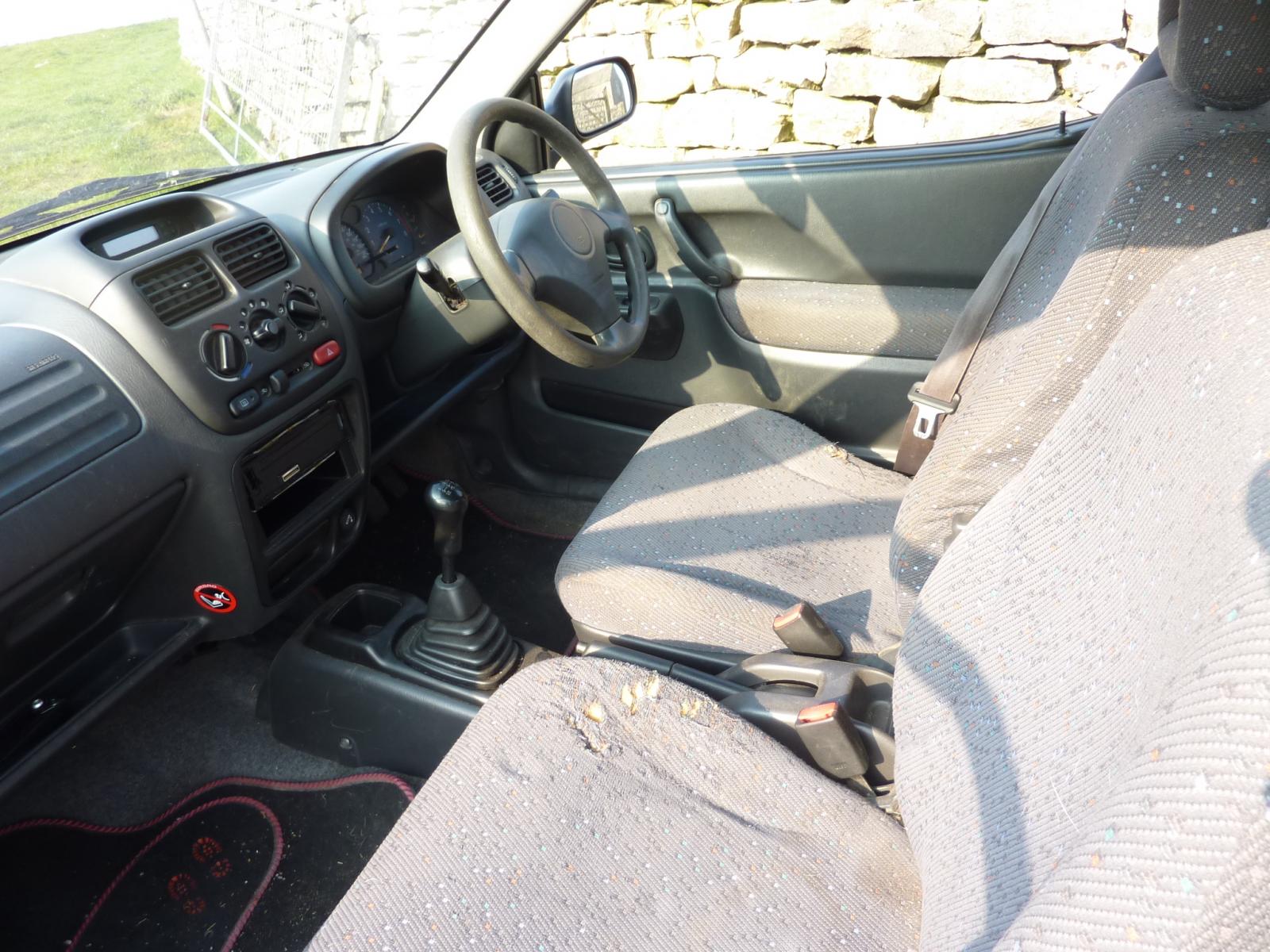 Apart from the obvious, it needs a clutch. Badly. It'll just creep up our hill gently in first and can be driven most places, but I know not for how much longer.
It clonks from the front but the are a pair of new lower arms available for an extra £10 or £20 donation to the new AS hosting fund.
The EML is on, I cleared it last year, and that lasted long enough to pass its test, then it came back.
There's no wireless in it, Mike wanted that back for his RAV.
It had a good battery, but I'm nabbing that to perk up my Mazda, it will come with an un-warrantied get-you-home job.
It probably hasn't been serviced for five years, but has been 100% reliable because Japanese.
It was SORN'd last night, but still shows this:
Location: BD23, which is close* to everywhere.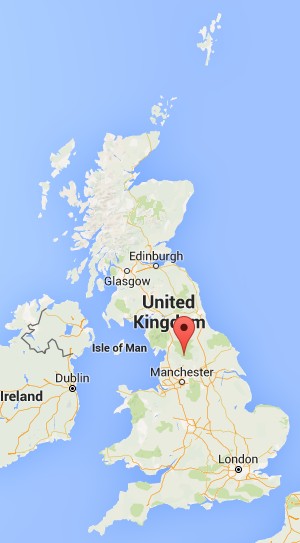 There's a third of a tank of pez in it, so what are you waiting for?