Right, this has now passed its MOT so it's time for it to go to a new home as part of the Big Fleet Clearout.
The story is that I bought it off eBay about 10 years ago, drove it down from Sheffield, then later sold it to a mate who passed it on to his elderly mother, who used it sparingly for several years. Eventually she began to struggle with the lack of PAS so it ended up back with me a year or so ago, and I've used it occasionally since.
It's done relatively few miles for its nearly 27 years (current mileage is around 79K) but being a Mazda the bodywork has had various repairs over the years, and the paint has had some giffer-style touch-ups in places. It's also slightly pogweaseled on some of the panels, although a quick rub with some T-cut earlier proved that depogweaselling shouldn't be an issue.
The interior's in fairly good nick, although the front passenger headrest is MIA. Also one half of the rear seat backrest is difficult to fold down as the pull ring for the catch is broken. And the rubber trim round the base of the handbrake is missing.
All the electrics work, although the central locking doesn't always lock or unlock the nearside rear door. The stereo is (I think) the original and the display is a bit faint but it works.
Mechanically it's all OK, as you'd expect from a low-mileage '90s Mazda. Tyres are all good. It had a new exhaust flexi section for the MOT.
Pictures (more / better to follow at the weekend once I've given it a bit of a polish):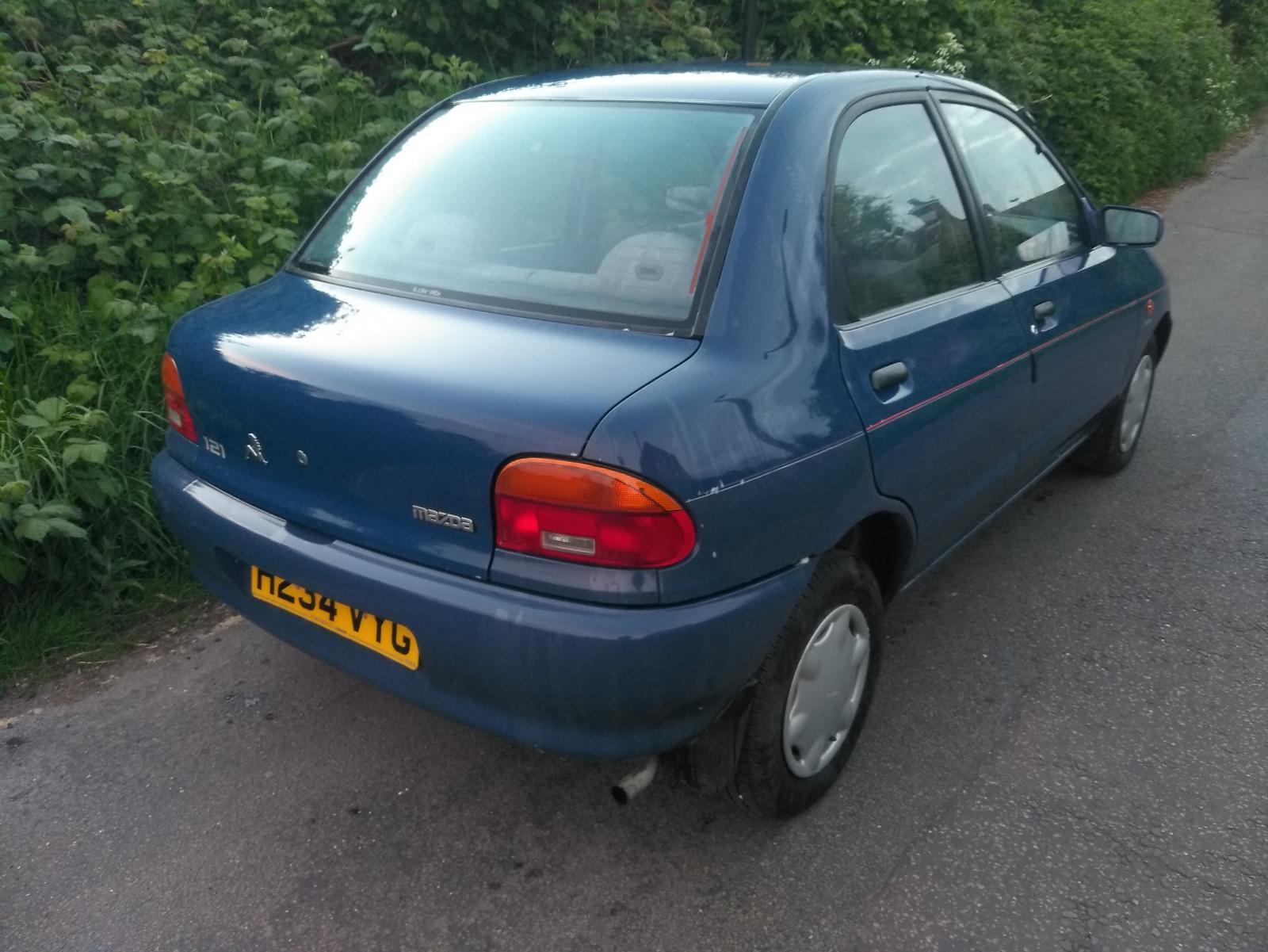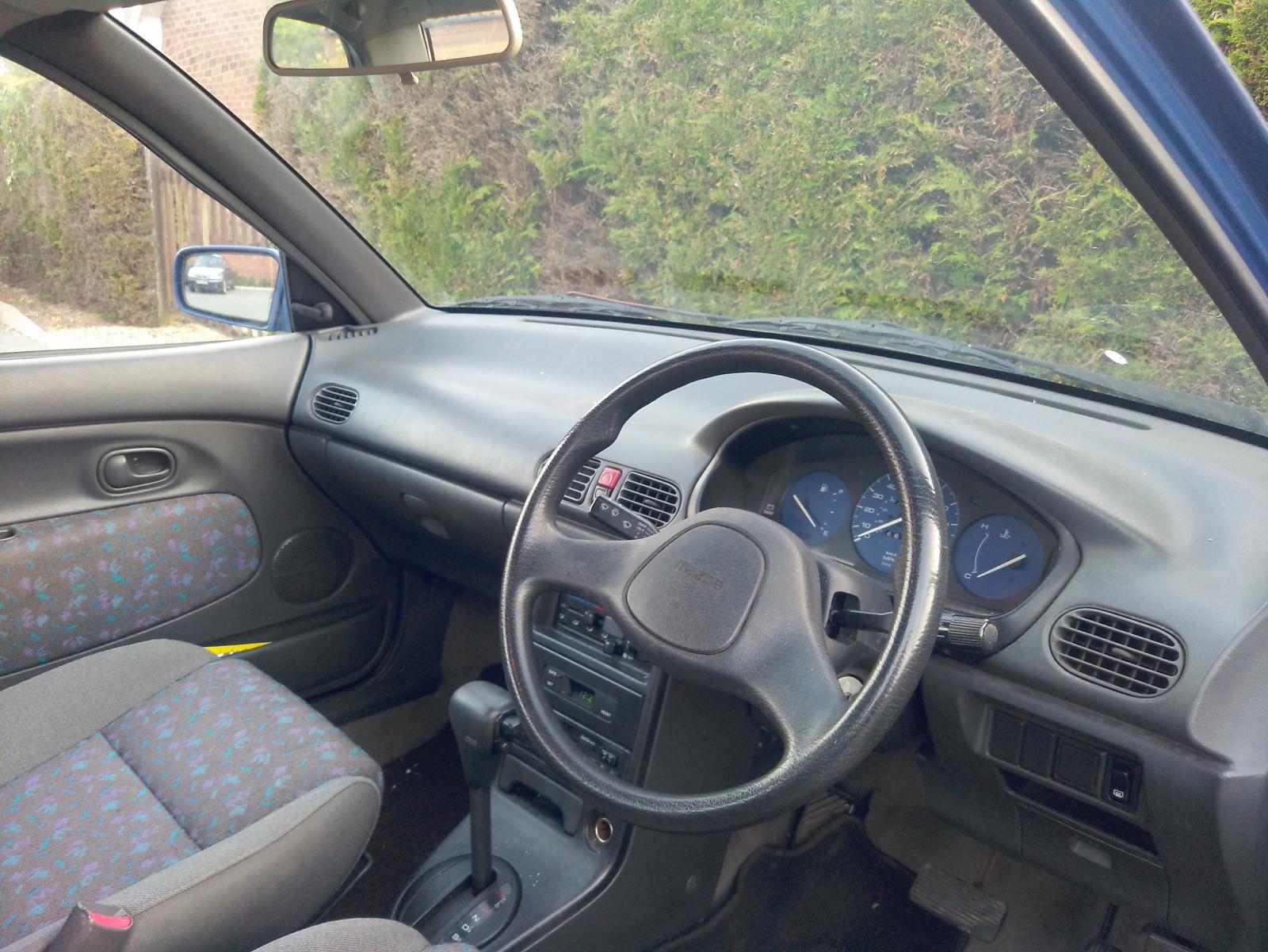 In NE Norfolk, as always.