Train tickets booked from a train station 30 miles away to save £9 on the recommendation of the Mrs

Mrs booked and primed ready to drop me off at said train station.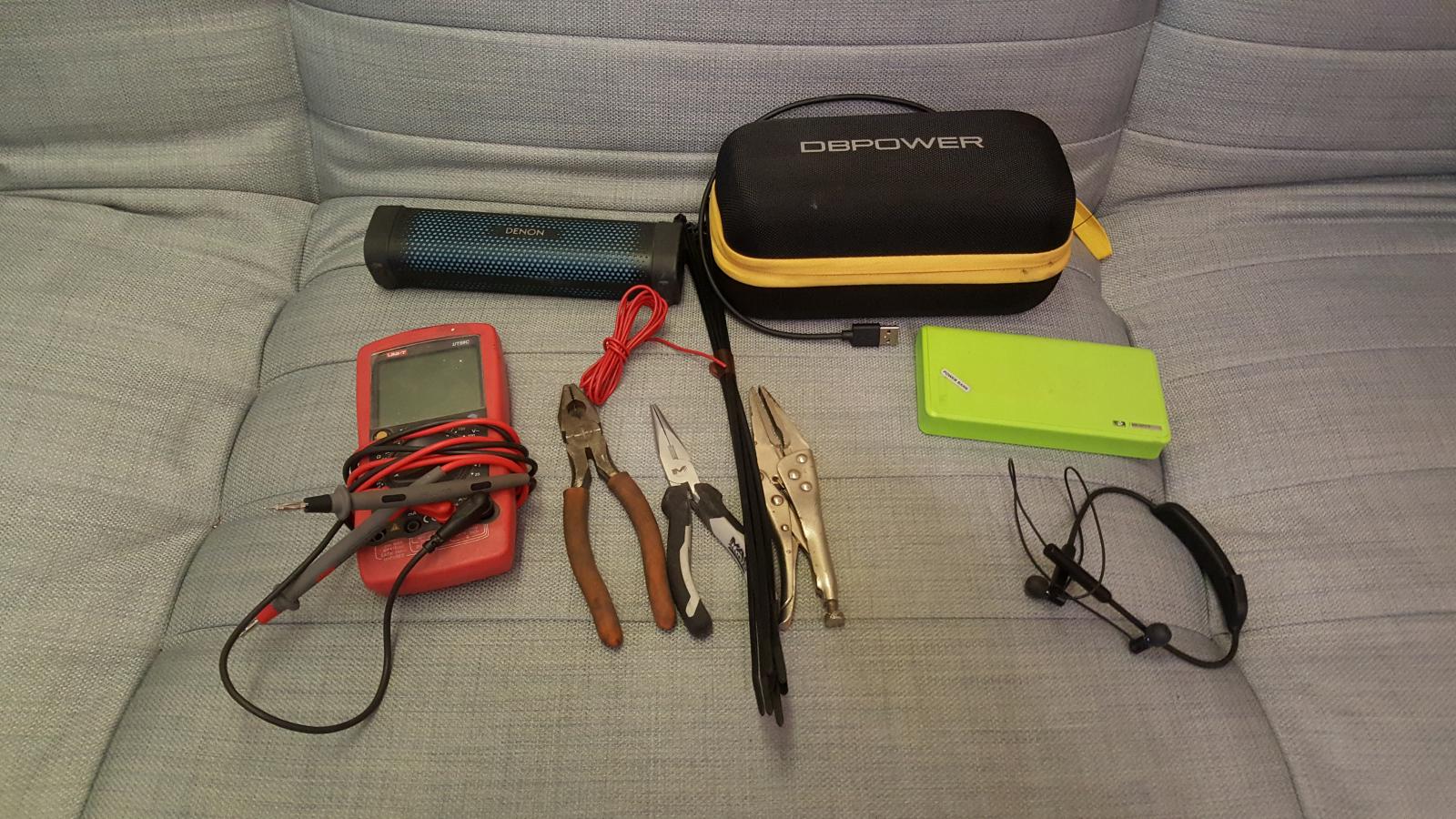 Mobile tool kit primed and ready, missing almost every vital component due to EU regulations about leccy tape and screwdrivers on trains (I left them all at my mums house yesterday).
If I do break down, I should have something to listen to while I work out whether I'm with the AA or RAC or none of the above.
Not pictured: pile of cash