I bought this from the snapon man in about 1990,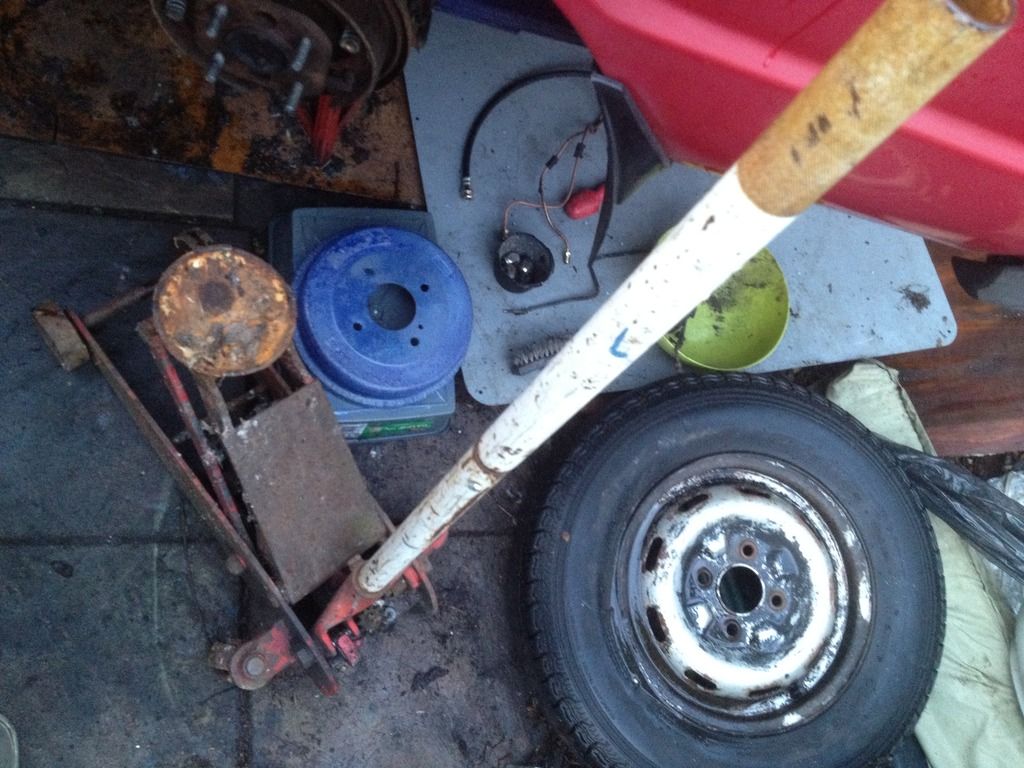 Check that Vulgalor-spec brake drum. Datsun yo!
It's been a useful tool, shamefully I've kept it outside but it's always been ready for action although getting a bit leaky in recent years. I should see if a set of seals help although I'd expect to find corroded bits. Anyway, It's a very heavy old donk, wasn't a problem 25 years ago but these days my back mithers when I throw the bastard around, I was tempted by the Costco aluminium ones years back, I believe they're a bit crap now, anyone bought a good lightweight jack lately they'd recommend?