Do you like annoying hikers & dog walkers? Tearing up the country side? Generally being muddy? Saying ten-four good buddy down a CB radio*? Blinding people with stupid lights? Then this could be the car for you!
Good bits:

2" suspension lift
Shock Extensions
Camber correction bolts
Heim spacer
Snorkel
Diff breathers
Sump guard
Steel bumpers front and back
Transfer box bracket strengthened
CB Aerial (*CB radio not included)
Sony Stereo

MOT till Nov 2017
122K miles
3 previous owners
4wd and all electrics work fine

Oils/filters/coolant all changed within the last year and there's stacks of receipts for loads of odds and ends (most notably: battery, starter motor, all front tie-rods & front wheel bearings).
Less good bits:

A little bit crusty on the rear arches
Tyres are cracking as is common with remoulds but they hold air fine
Rear window glass has been replaced with perspex
Handbrake needs adjustment
Free wheeling hubs are stiff to lock/unlock
Messy as fuck carpet
Cat D back 5-6 years ago (boot dented)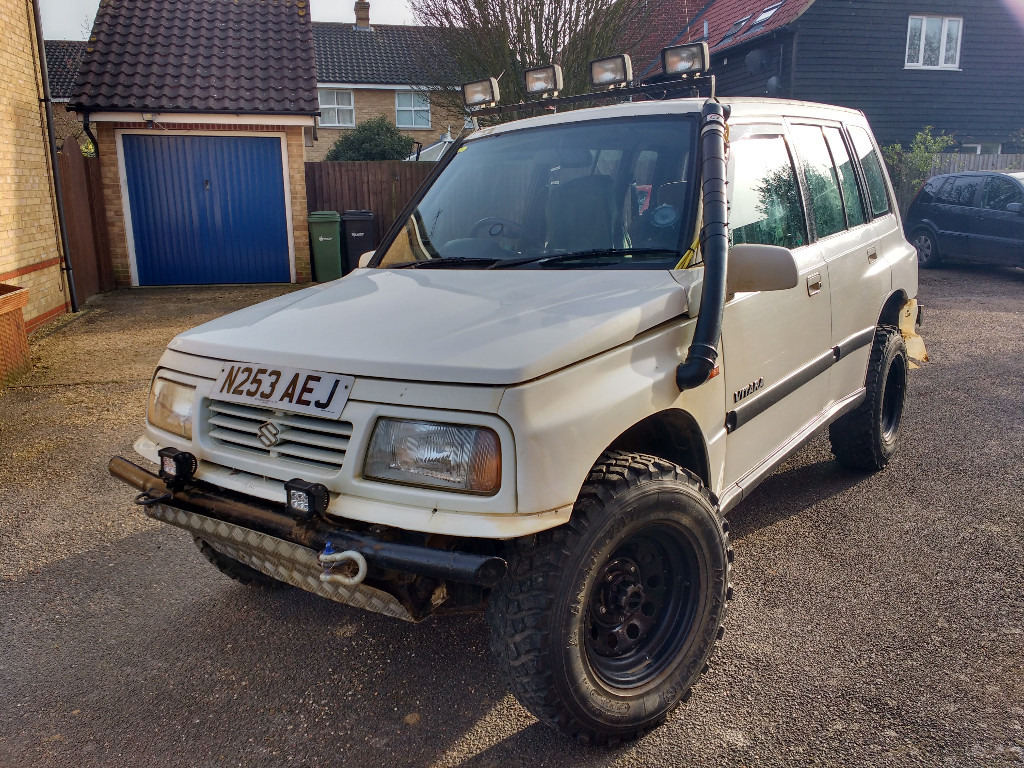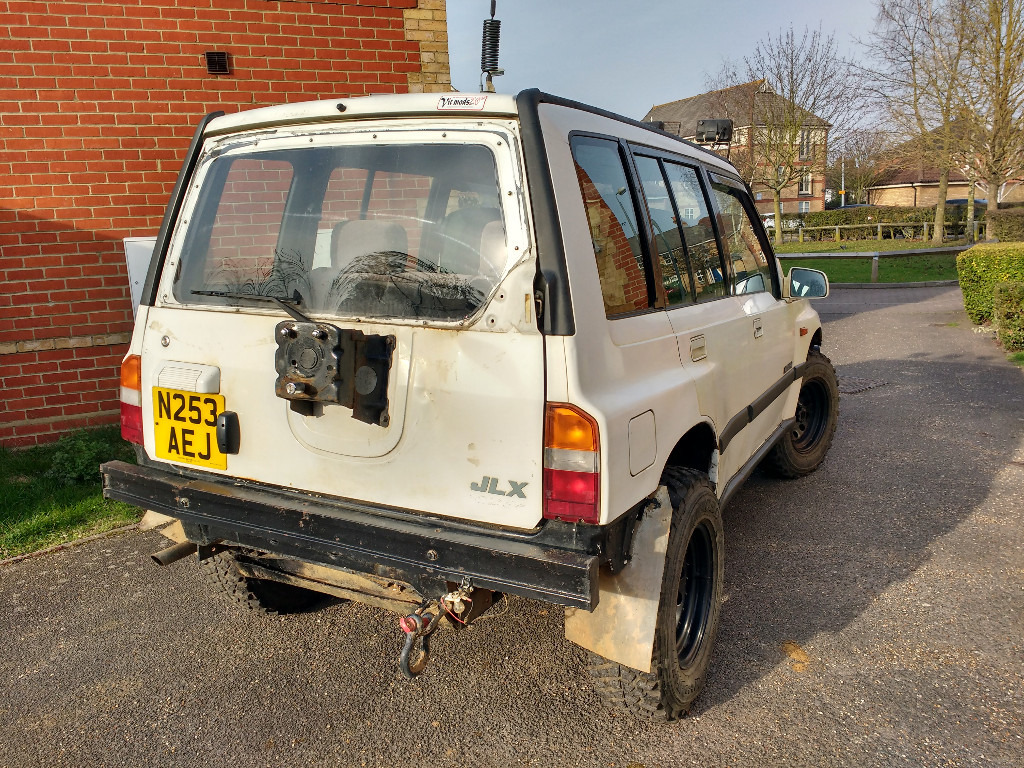 Its up for £900 everywhere but im happy to entertain a shitters discount.