Hows it going gang? I have got a new addition to my fleet of hopeless old shitters and this one is a GAME-CHANGER.
Story goes that I woke up one morning the week before last and had a quick flick through my phone as I am addicted to it (see other bit of forum). Wuvverine had posted an ebay ad for a sherpa van that looked interesting and was cheap as chips. It finished in like 2 hours and I was already full of Sherpa love having recently had a shot in lanky Tim's sliding door effort. This one looked straight, had the old Freight Rover face on it, and a hatchback rear door so ticked all my 'Dream Sherpa spec' boxes apart from having a sliding drivers door and a Perkins prima (Its got a Peugeot XUD). I chucked a bid in of about 260 groat and by the time I had got my computer stoked up at work it was mine for 250!!!!!! YOW!!!!!
It was at a scrapyard in Leicester, about 40 miles from home. I tried to get it Shiplyd but they were all quoting like £120, which seemed just too much. I briefly thought about 'framing it but then the yard where it was said theyd do it for £80 and in the end I went with that. It got unceremoniously dumped on the drive while I was at work, blocking in Mrs_Nutz's motor until I could get it started and shifted. Here is what I ended up with: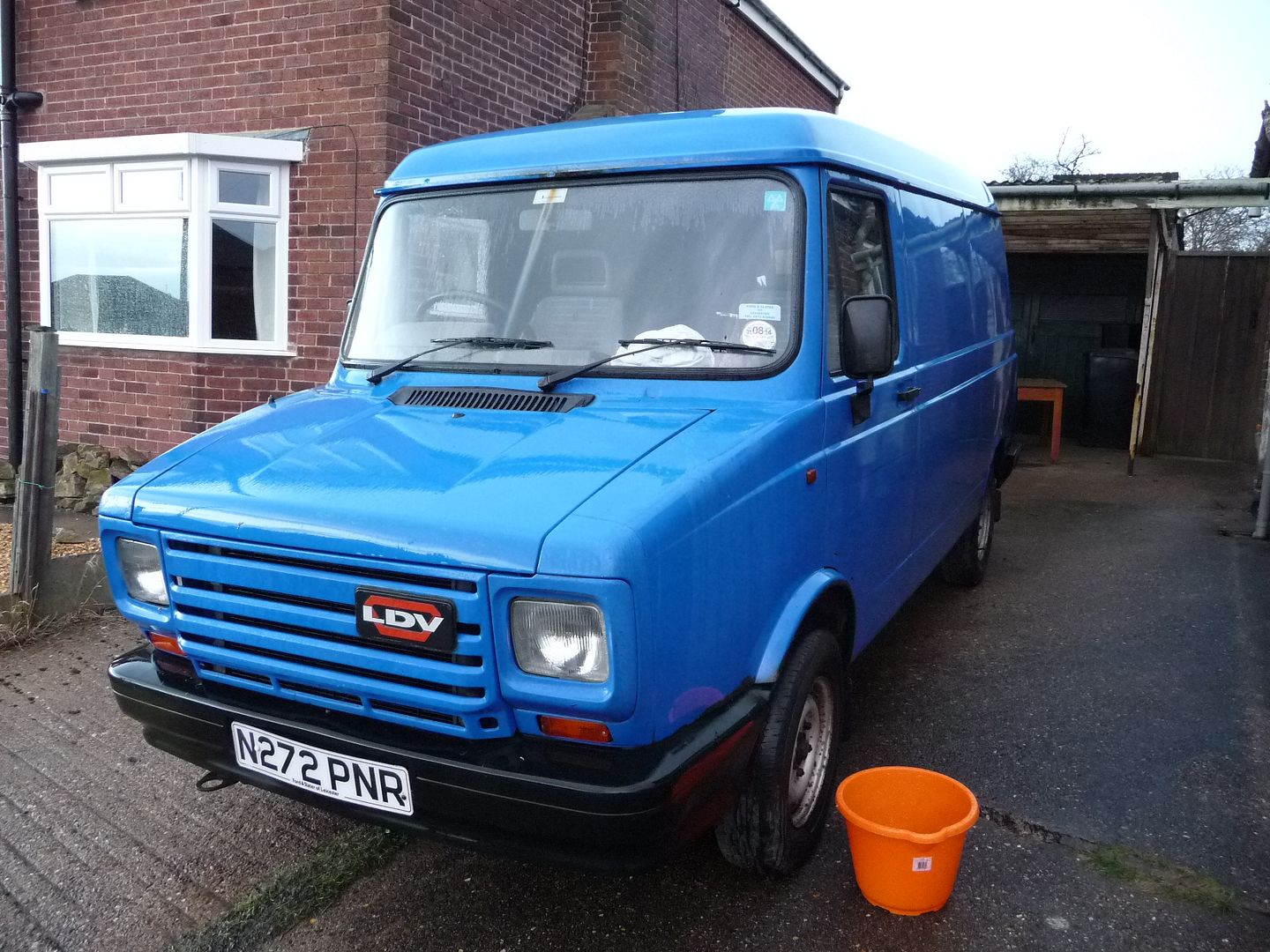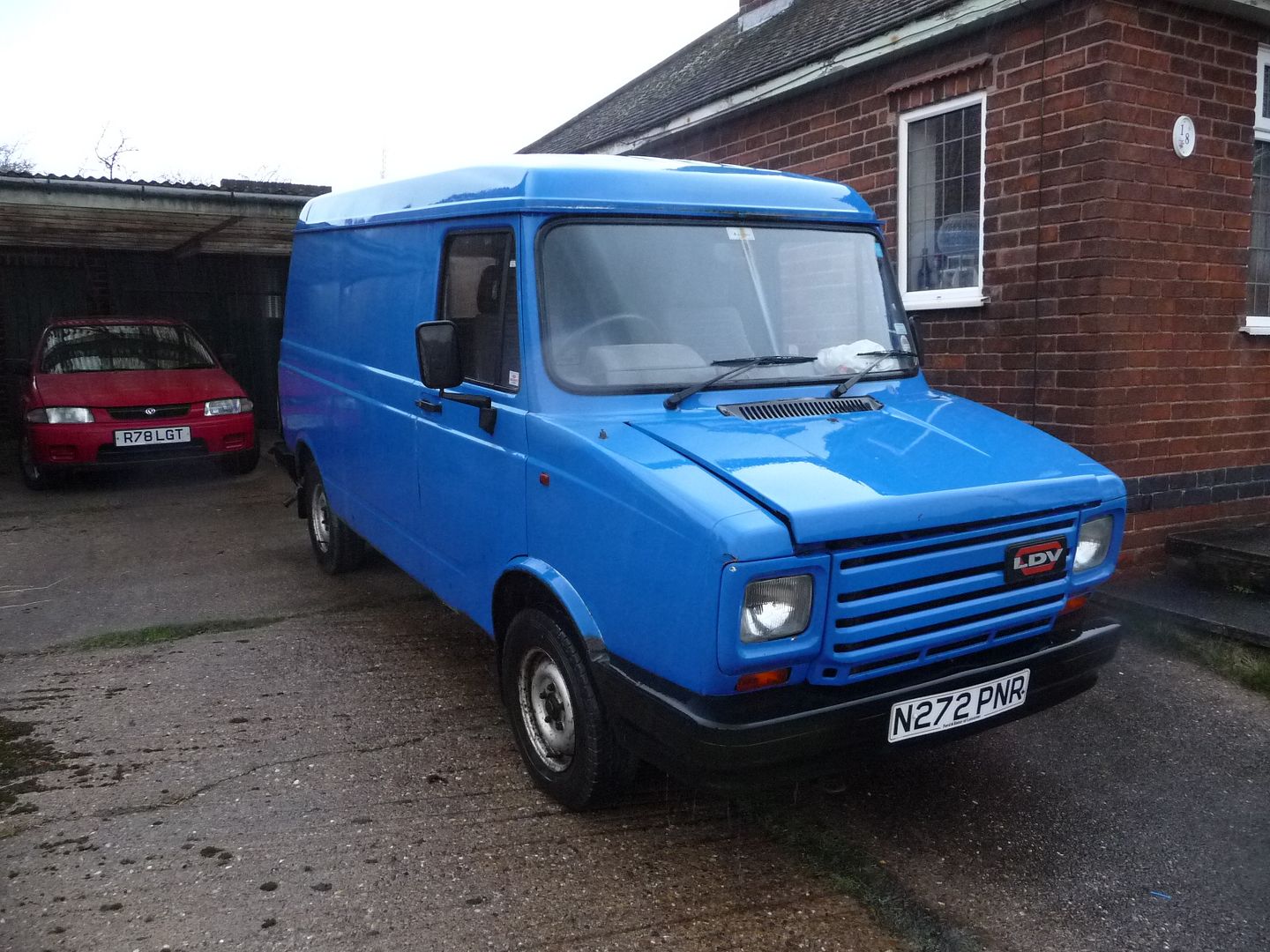 So its an LDV 200 panel van. Got the 1.9 XUD, power steering and a hatchback. I have to say its much better than I expected and I friggin LOVE IT. Its obviously not free of rust, but what rust it's got is fairly manageable, I can see one wheelarch is a bit crispy, and theres a bit beside the battery tray that has rotted out the front wing at the bottom, dunno if its an MOT fail but it does need sorting with the welder.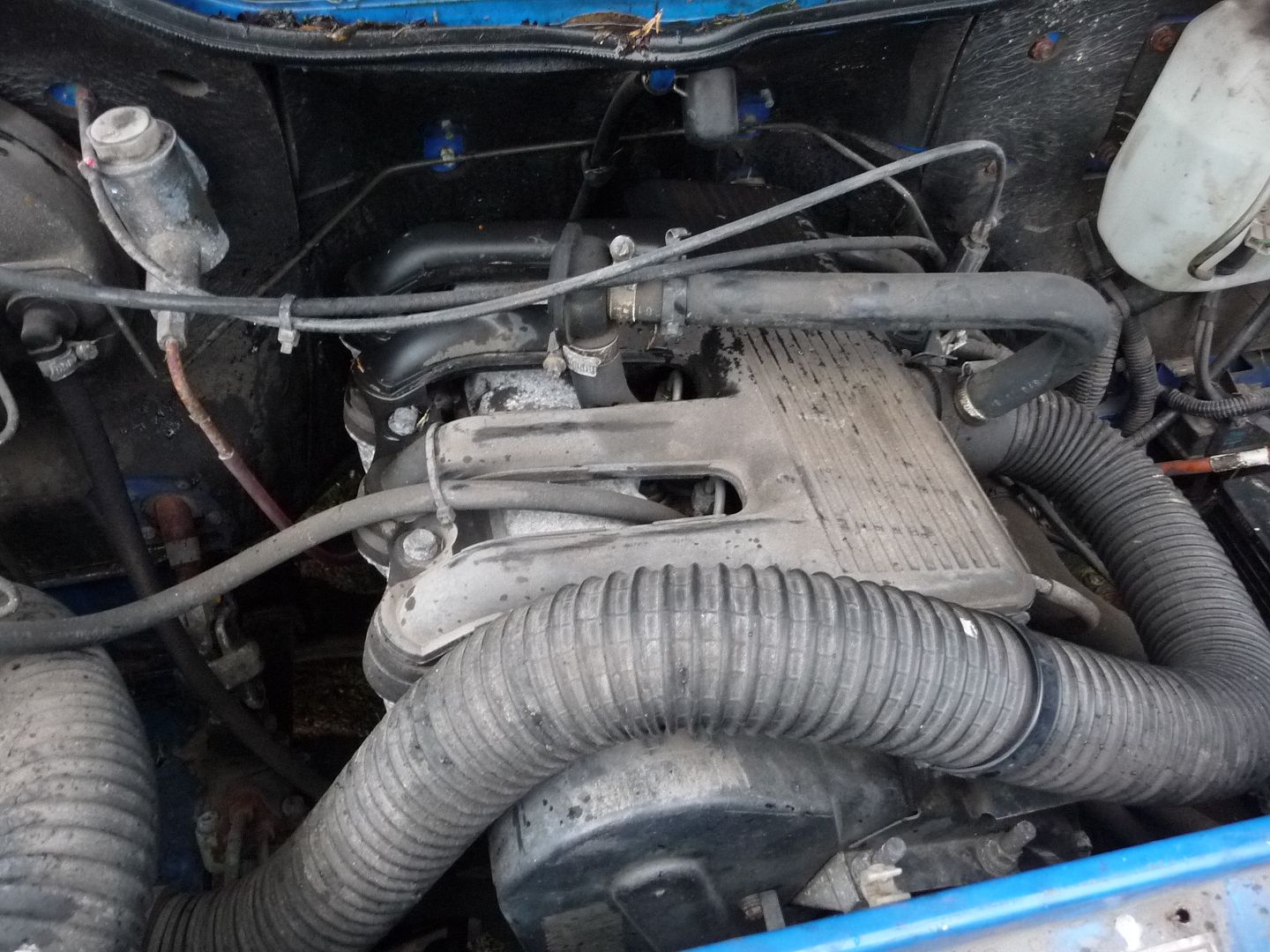 Heres the engine – seems remarkably clean and unmolested. Mileage is 42,000. I have had it started now which took some doing – I have ordered a new set of glowplugs for it. However once started it sounds as sweet as any XUD ever does. Lovely!!!!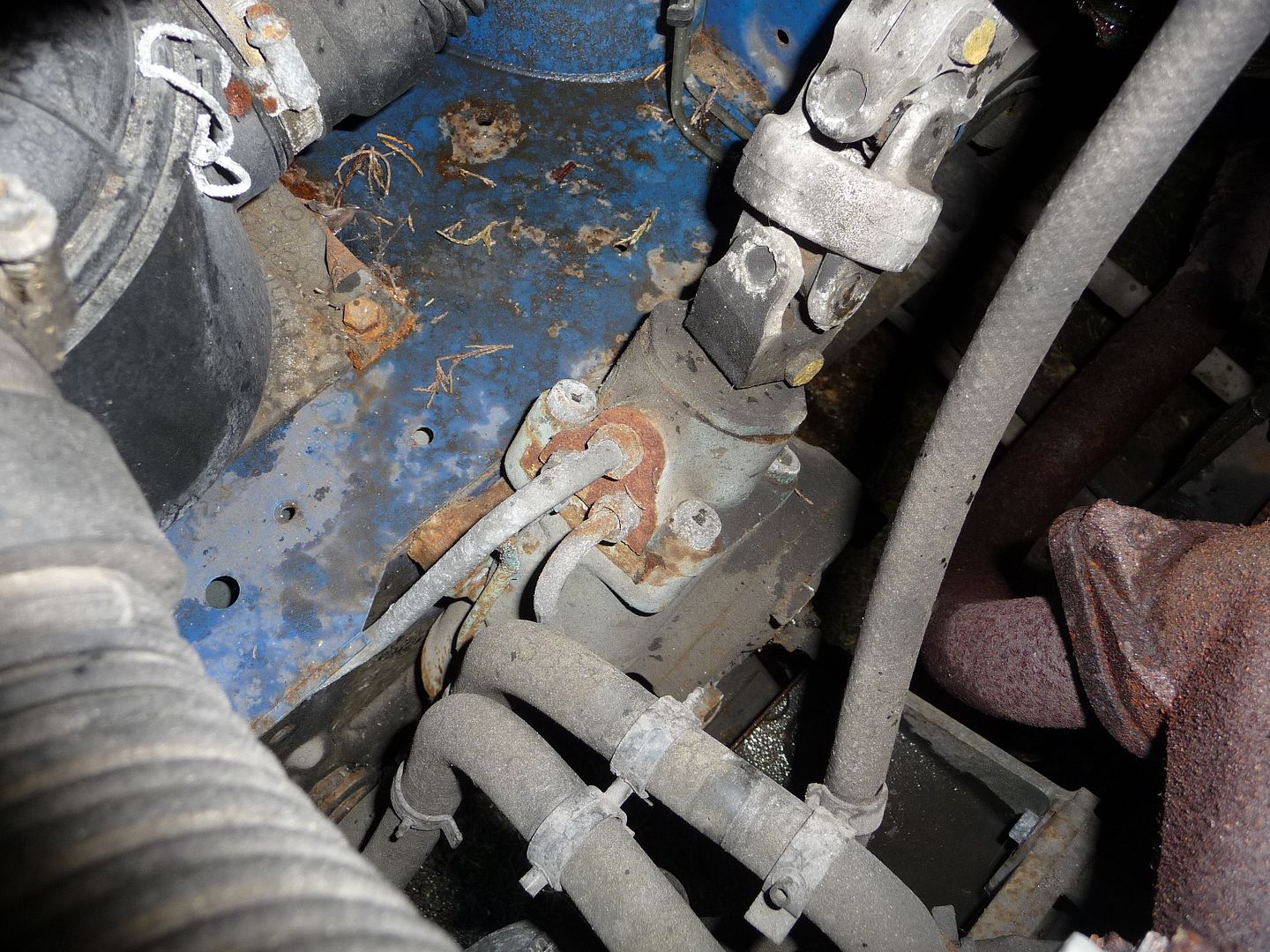 POWER STEERING SUCKERS!!!!!!
Heres Mrs Crab looking on open-mouthed at the sheer beauty that comes with like 35 years of natural evolution of CLASS. She reckoned the rugs in the back seem faintly sinister? To be fair I actually did find a few marbles under them and it would be easy to imagine the van making an appearance in a series of Prime Suspect or whatever. Whats good is, despite not being panelled out inside, it obviously hasn't been carrying big heavy stuff as there is really not a mark on the side panels from cargo clattering about inside, its amazing really.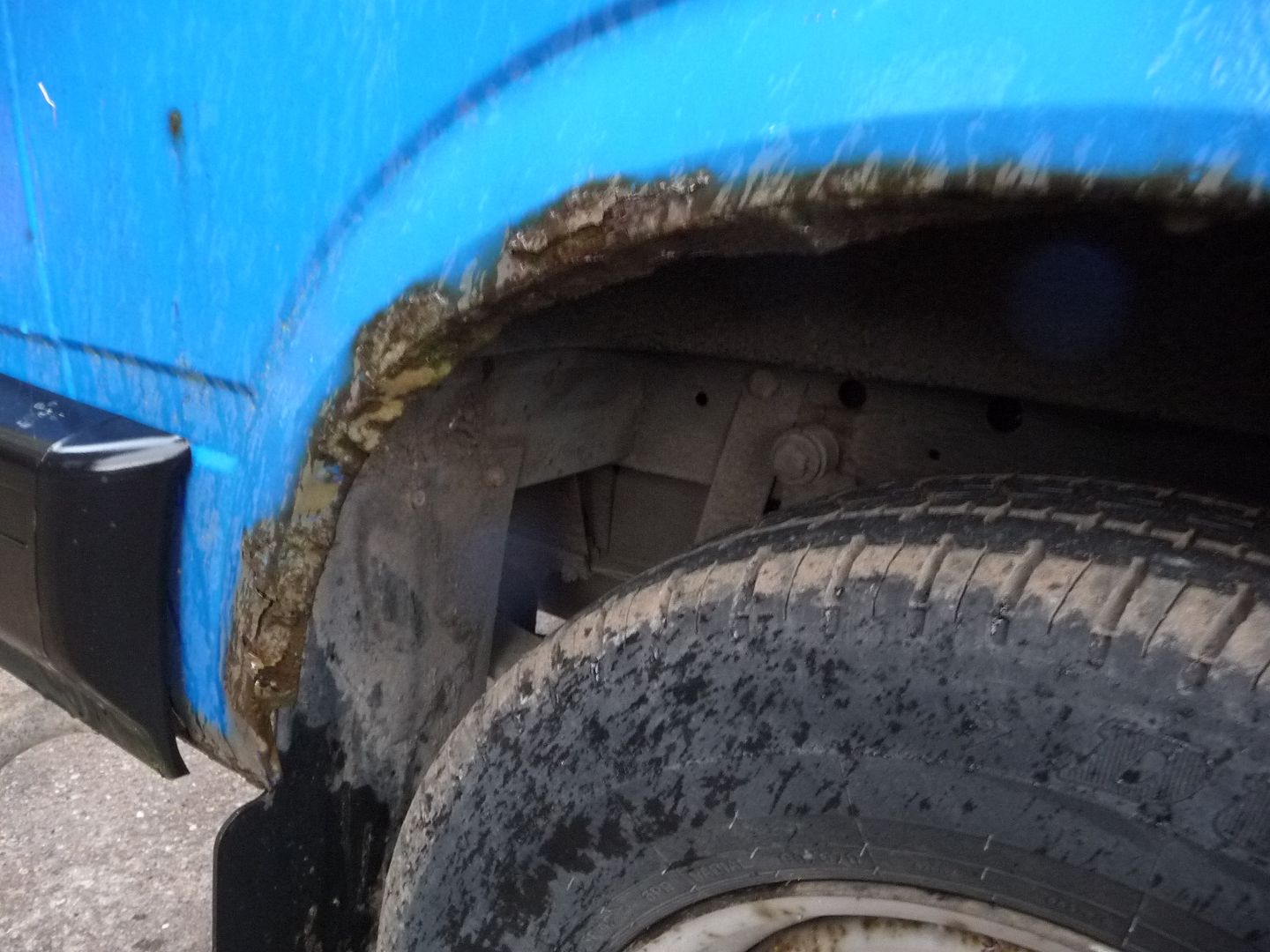 This is the crispy wheelarch I mentioned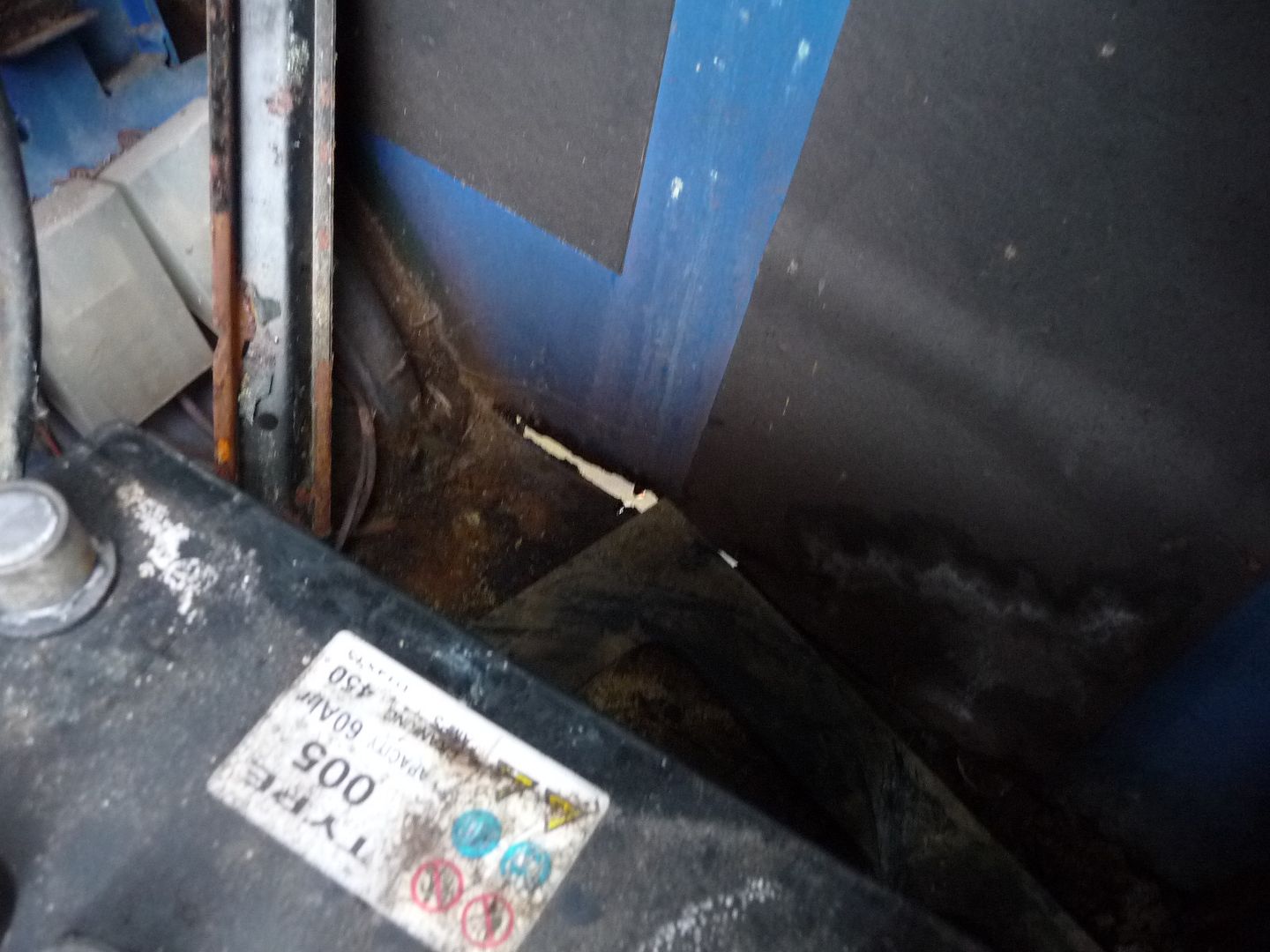 And this is the grot beside the battery tray.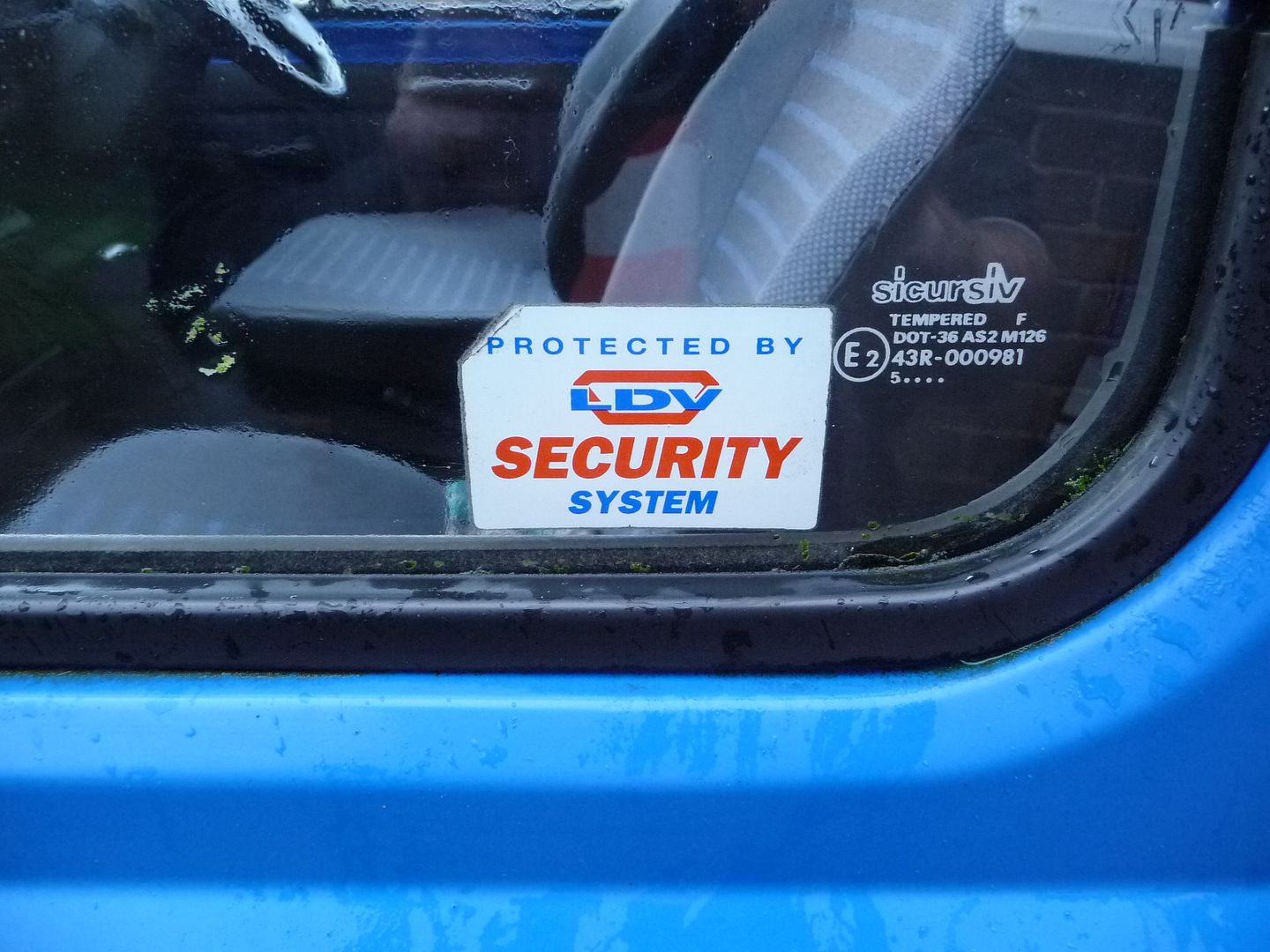 Get a load of this. LDV security system!!!!!
Still got the fob!!!! Theres no way this has get central locking surely.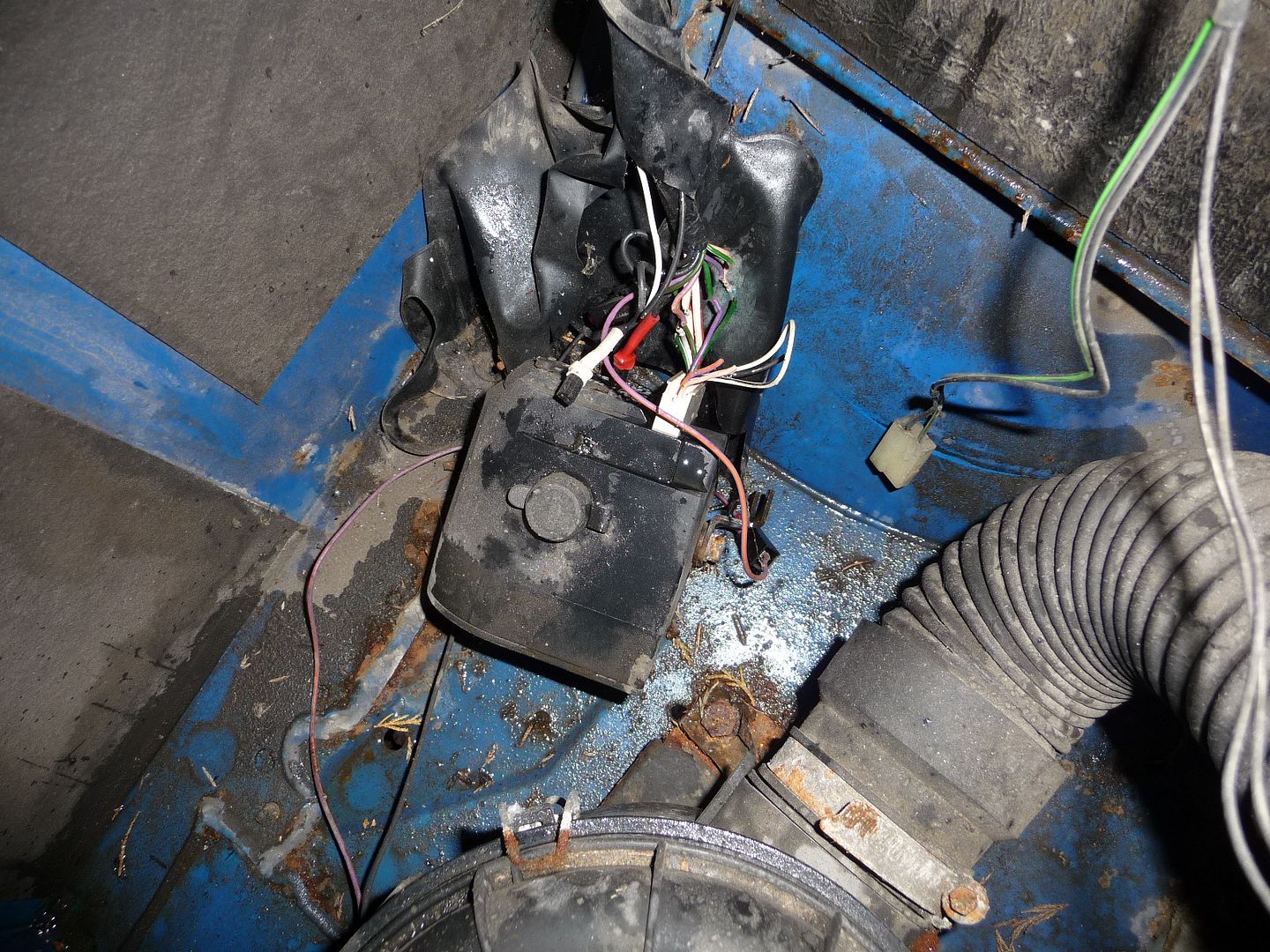 Yeah that looks like a quality install, I presume it has started playing up and someone has just chopped through more and more of its wires till it was dead.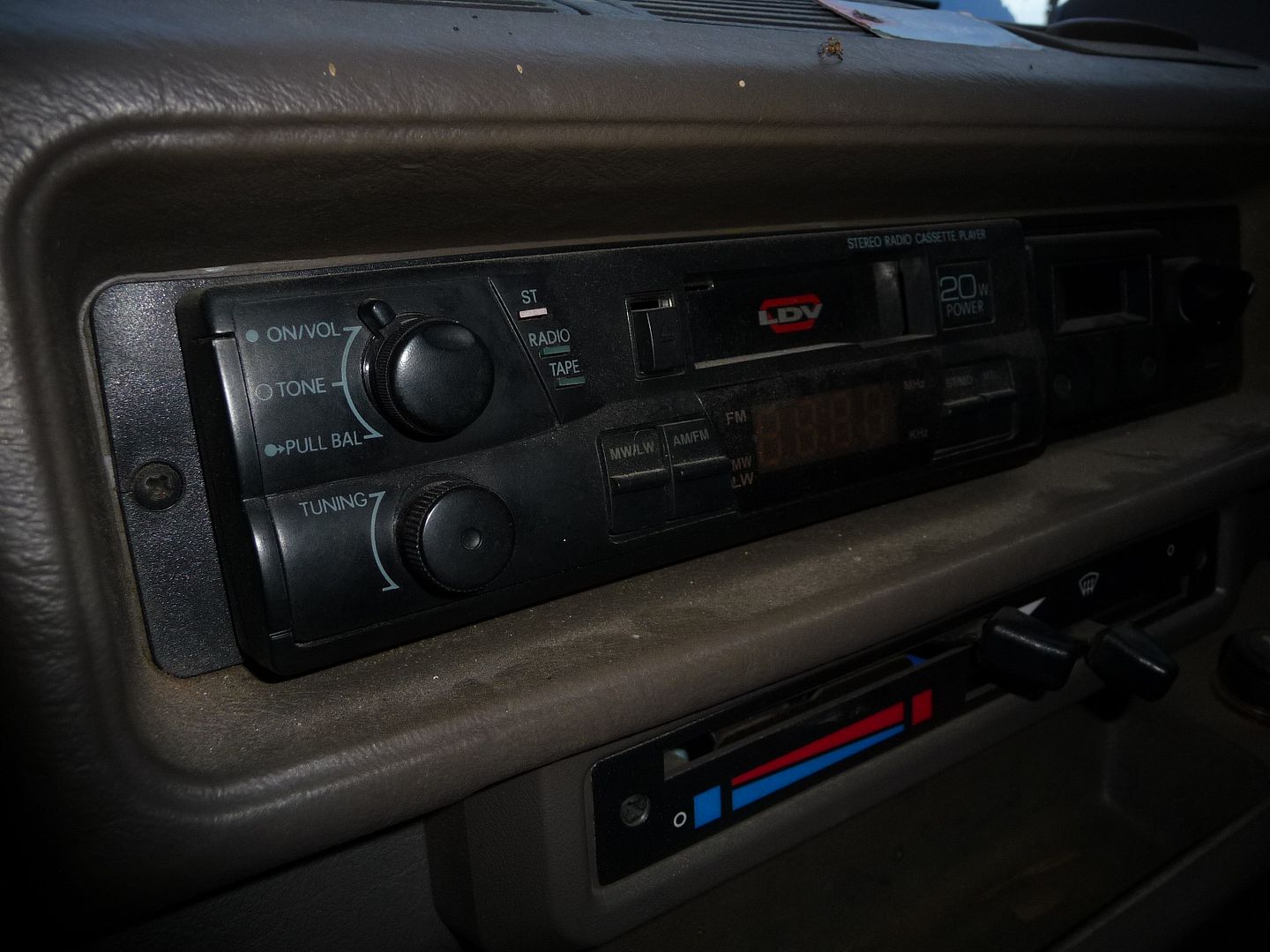 LDV-branded radio cassette! Can you believe it?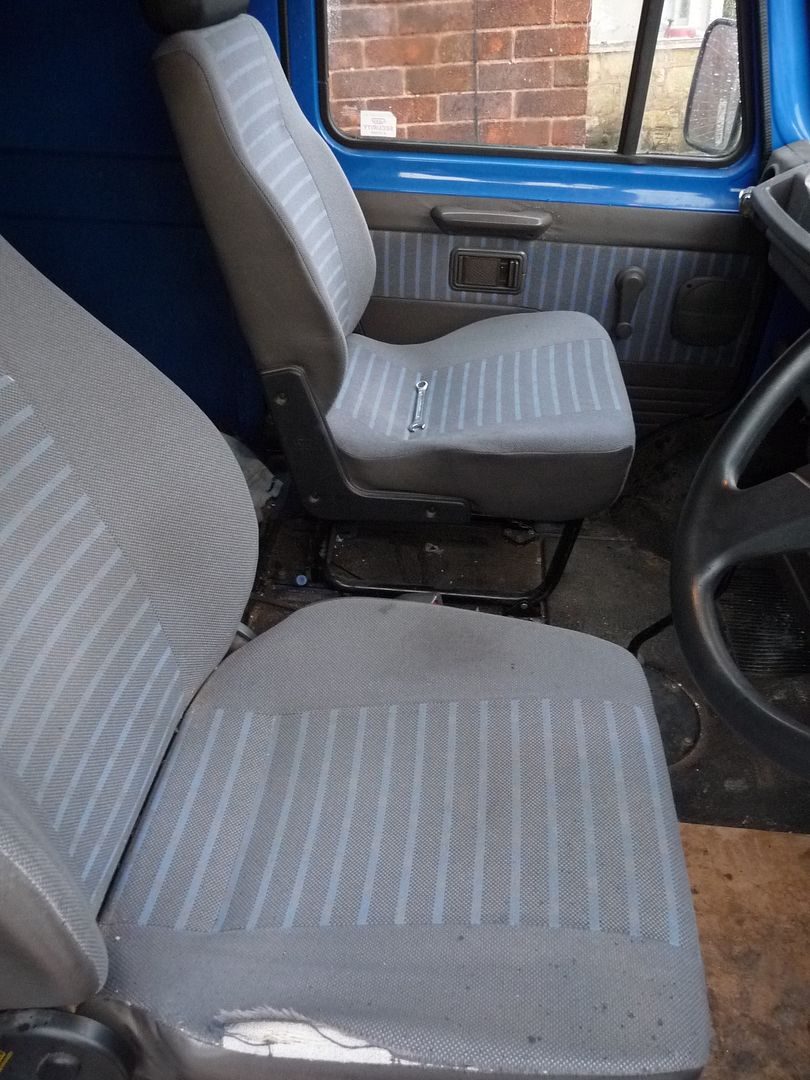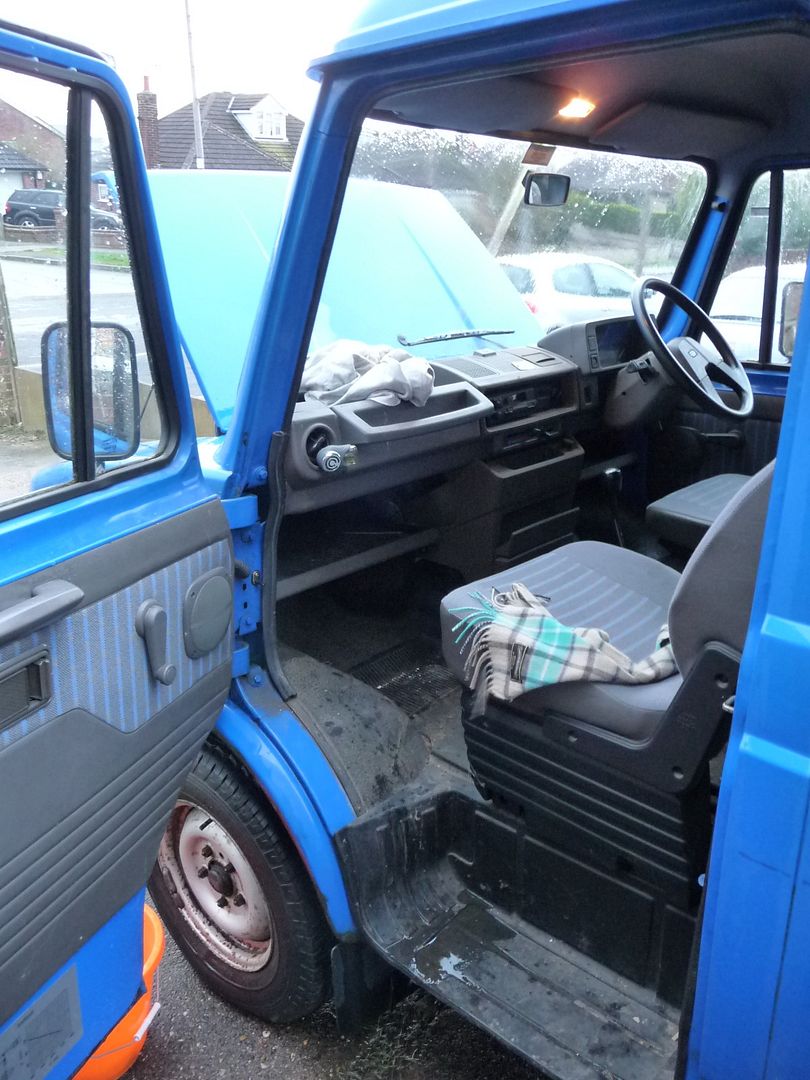 [img]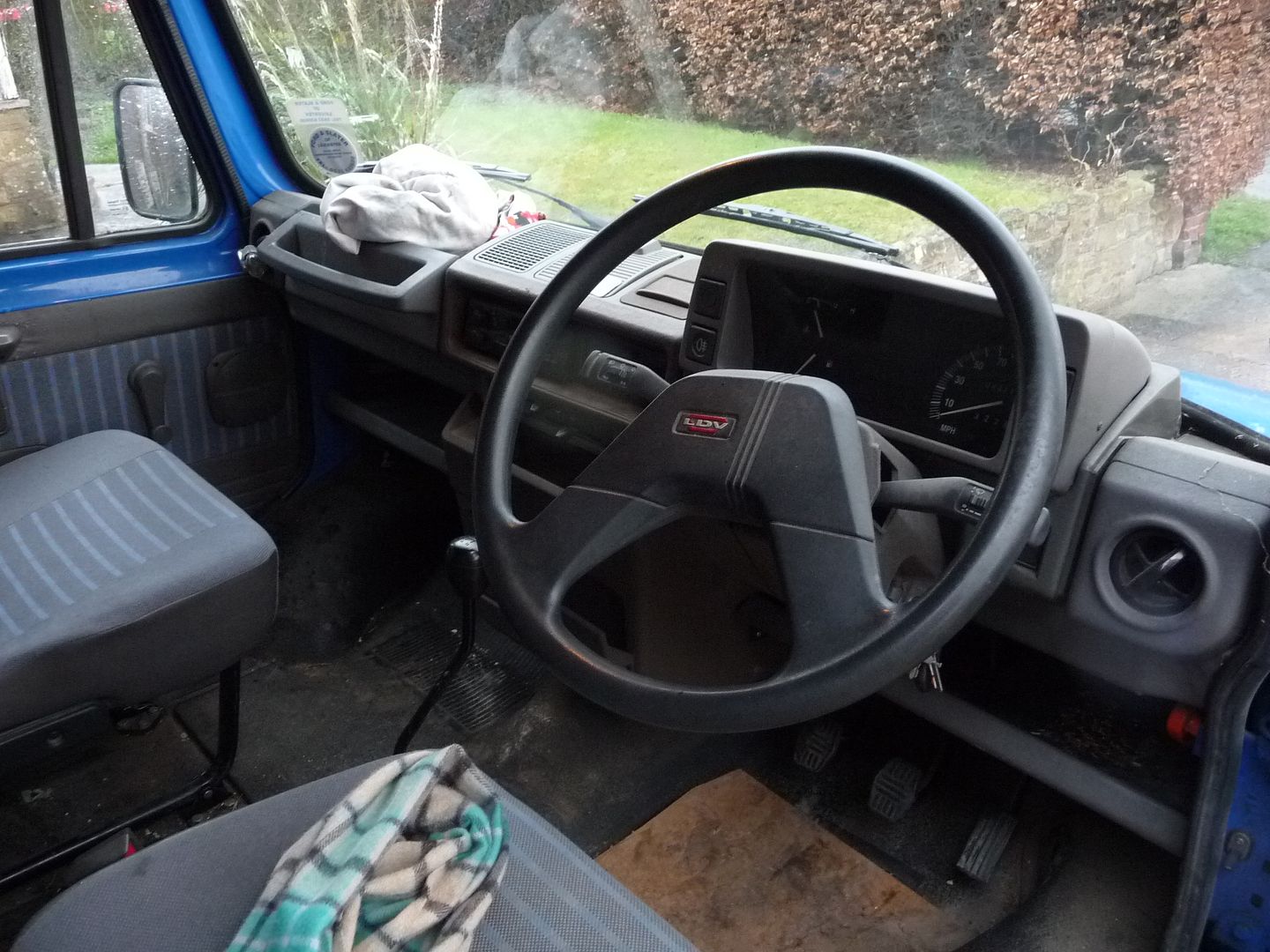 Interior is a bit grubby, but its all there and not completely ravaged. I reckon it will clean up pretty well
I know that a big LDV killer is rot in the rain gutters. This one is starting to go above the middle of the windscreen but I don't think its gone through yet, certainly the interior is dry. I will have to do something about this though as that will be a serious problem if it gets much worse.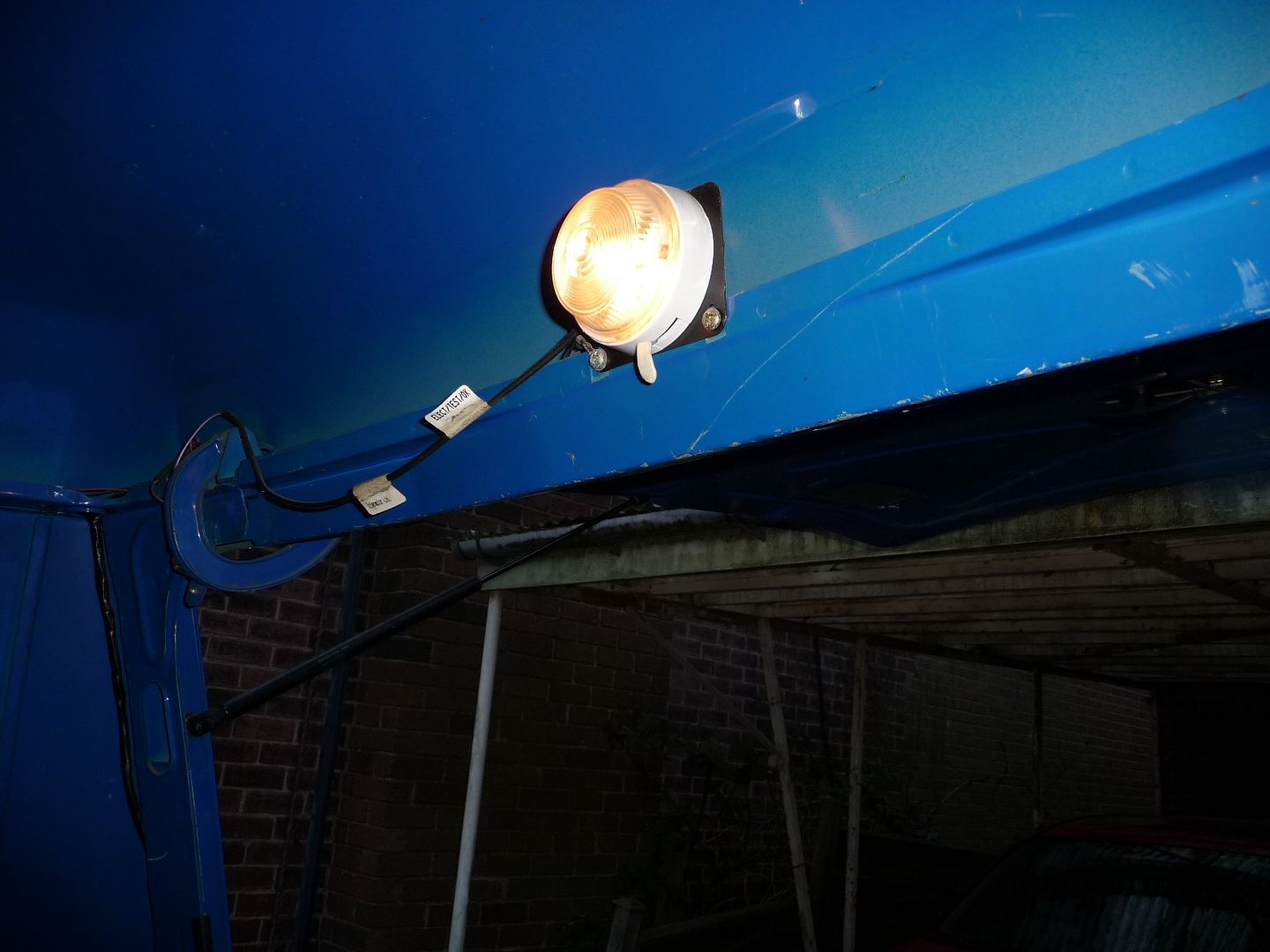 FUCK!!!!! 21W CARGO LAMP JUST KICKED IN Y0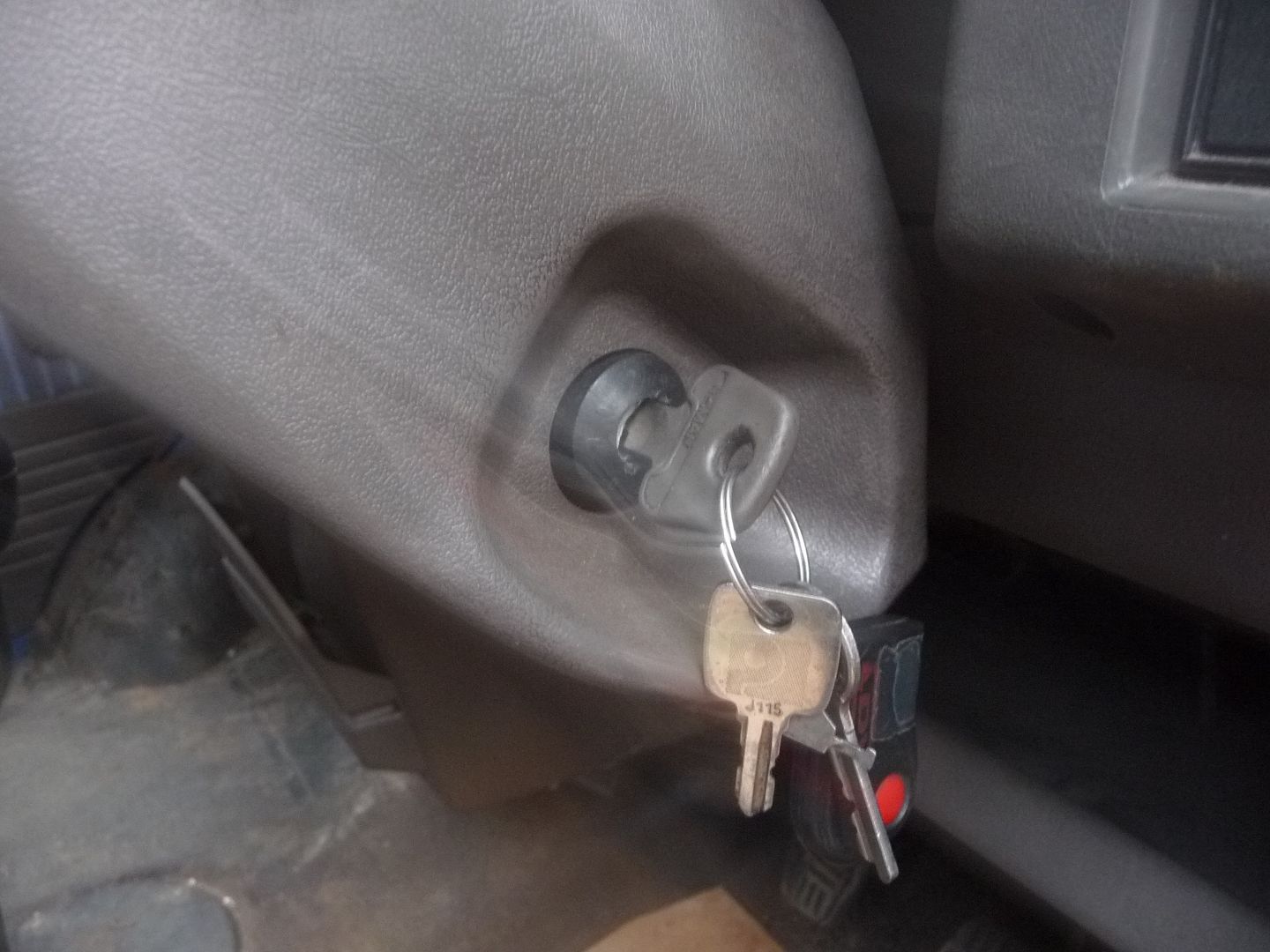 Morris marina ignition key!!!
This thing just has CLASS oozing out of it, get a load of the clutch master cylinder man. Straight out of an Austin princess or something.
Anyway that's the van. As I say I did get it started, and it runs lovely. I have no paperwork of any sort for it beyond a receipt from the scrapyard I got it from and I know nowt of its history. It does have 'Ford & Slater Leicester LDV' dealer numberplates though. I have moved it up and down the drive and the brakes are a bit sticky but all the steering, clutch etc seem to work as they should. The van has so little traction that it can barely reverse its sorry a$$ up the drive without busting into a big wheelspin, but that might improve when I free off the back brakes a bit more. I am gonna chuck some heater plugs in it this weekend hopefully and then I guess I will try and give the brakes a bit of looking at. I can't wait to get this on the road and rumble round the lanes in it, I reckon its gonna be class to drive. CHEERZ.
PS. Anyone know if you are supposed to go to town on the front suspension of these with a grease gun every other week?