This van is held together by lots of tiny tacks, and woodscrews. I made up a frame to keep the 'scuttle' in shape so that when I put it back together it will be something like it's original shape. All the wood is rotten so I've had something to put on the fire during this cold snap.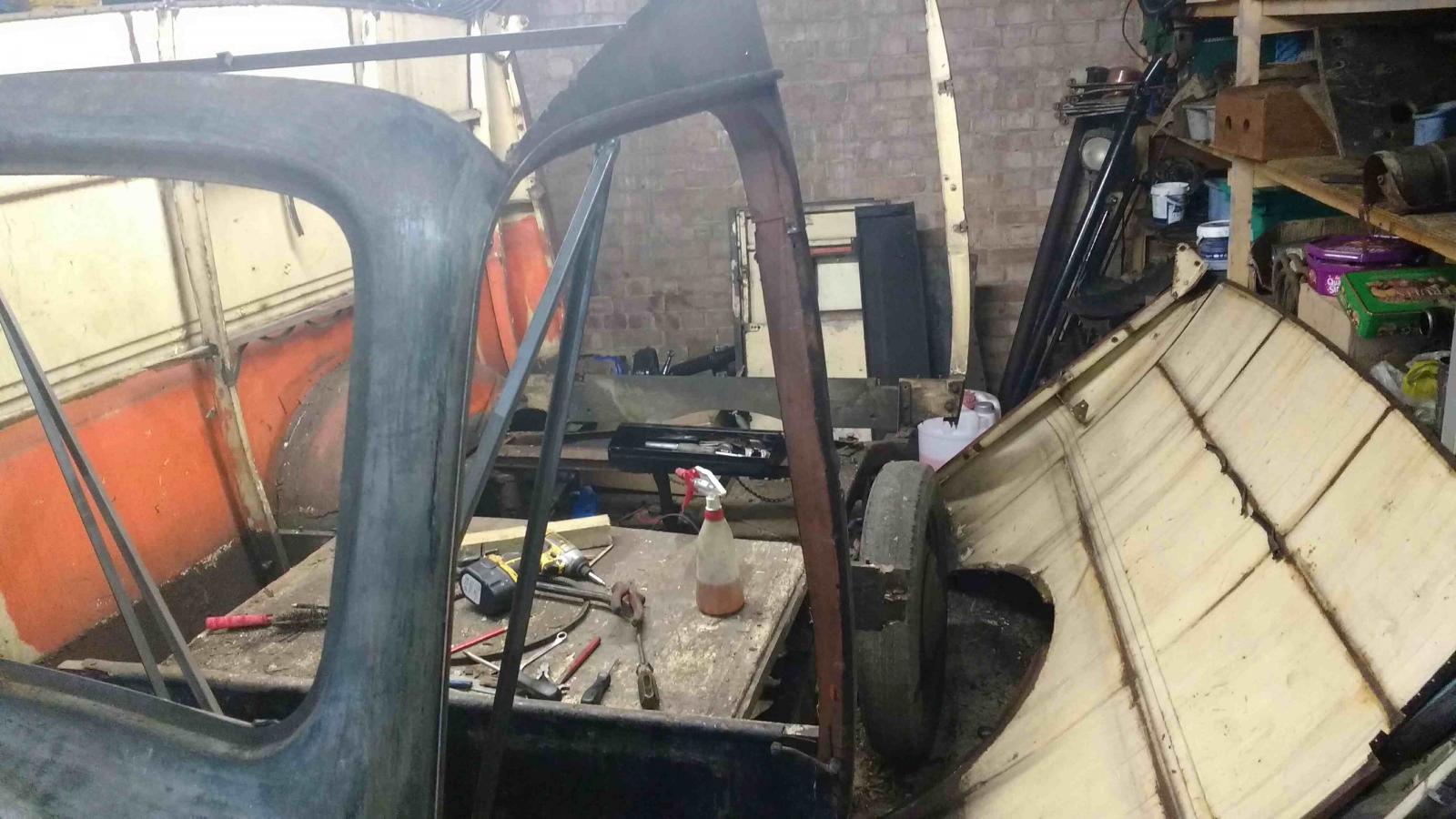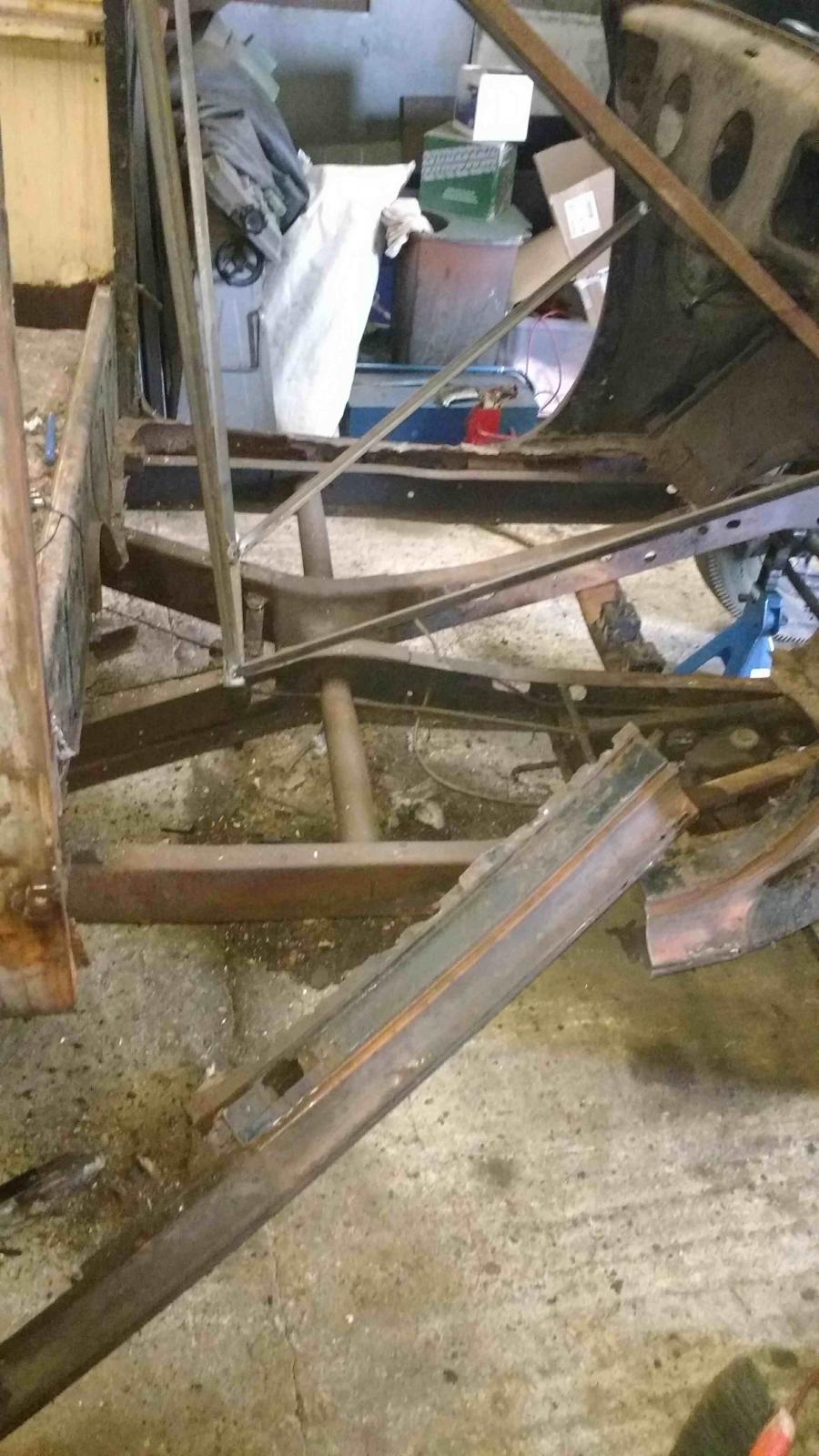 The sills, what's left of them, have been cut off just to the rear of where the scuttle joins the chassis and are bolloxed. They're also quite a difficult shape (for me at least) to replicate and curved along their length so that should be fun.
Meanwhile a search for another engine has failed to turn up anything. I'd quite like a later short stroke one, and a gearbox would be useful so any leads would be appreciated.
Only a couple of years ago my mate did a CA pickup and had two spare engines which nobody wanted so they went with a second pickup he'd got for parts. Curiously the later pickup had its rear panel made from glass fibre instead of steel.