I know, I know..
So anyway, we got this in near Christmas.Unfortunately
it had a duff alternator, dead battery and the turbo was getting noisy enough to worry us.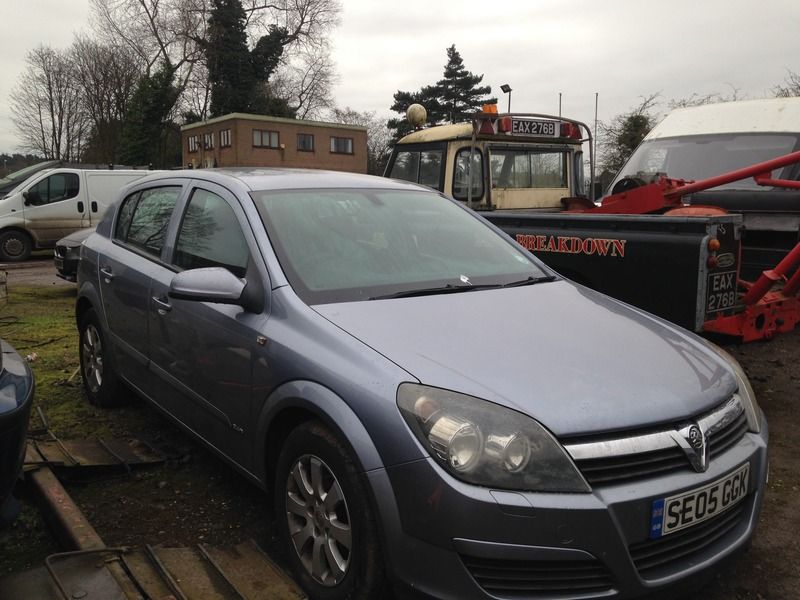 It'd been sat for a year with no MOT, taken in to investigate the noisy turbo fault and then left near a back street garage, while the owner decided for a year what to do.
Owner was traced, storage costs were paid and the car became part of the Dorson fleet.
Due to my Dad becoming ill over Christmas, we sourced a replacement turbo, alternator and put a used good battery on it, then sent it over to my mate Ross in Corby to button it all together and MOT it.
That was back in late Decemeber, it's outside my unit now while I decide what to do with it.
So.. anyone got any experience of these things?, after a service, it sounds really sweet, goes OK, seems a relatively nice place to be, but it ain't really me.
Are they easy enough to move on?, because we had a man do the work we're a bit invested in this and would like to see some return if we sell it, from what I can find in my area they tend to get advertised around the bag of sand mark, praps a bit more..
It's a 1.7 CDTI (red) so I think it's the peppier one of the 1.7 TD's