I can't hold out much longer waiting for a Lambretta, so this is for sale so I can try and fund one:
1987 Vespa T5 Classic, 125 manual.
10 months MOT, it's done all of about 10 miles probably since the last test!
It had about £235 spent on it for MOT inc. new shocks and tyres.
Looks a bit rough but goes as well as ancient 2 stroke Italian scooter would do, I suppose
The speedo doesn't work (something about the drive where it goes in the speedometer, I think he said) and the headstock screw things are missing. Passed an MOT like that though, and you're fairly unlikely to get lifted for going too fast.
One thing you don't have to fret about is the battery, because these ones don't have one.
I think the engine is a standard 125 affair, a decent 166/172 kit and a nice exhaust would help it along quite nicely.
Here's my one and only picture of it to help* advertise this fine machine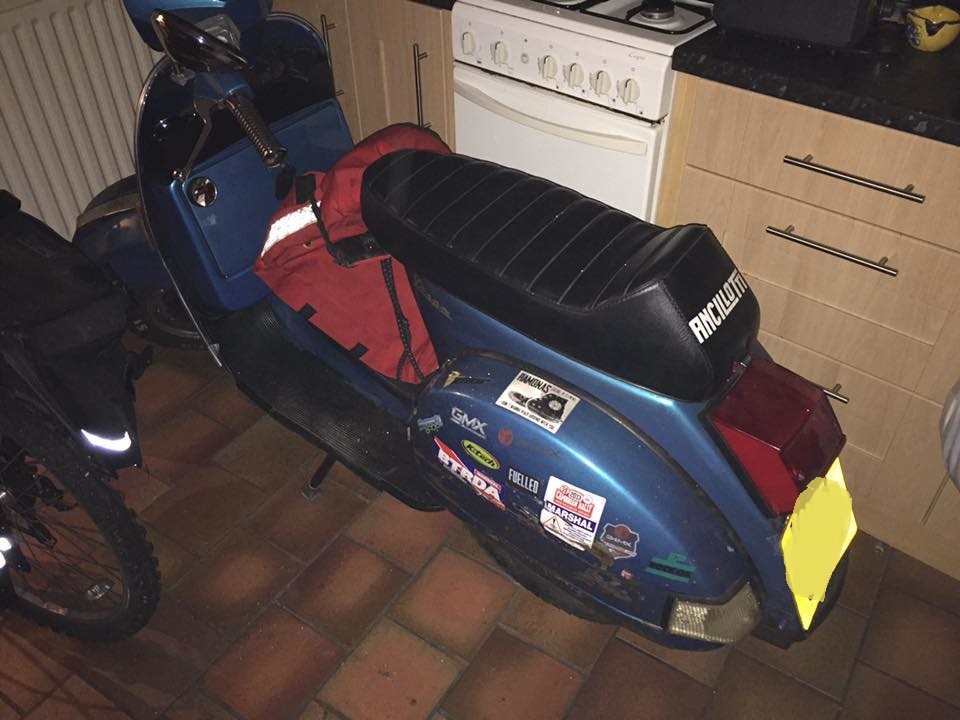 I would like £1,500 ono (or £1,395) for it and could possibly deliver in the back of my van or Zafira for a fair fee, or locally free of charge. I'm in Chester.
I honestly don't know too much about scooters, so feel free to check the fuck out of it. Please hurry so I can buy something worse.