My sister is seeking to rid herself of her beloved Focus. It's her first car (sort of), and it has spent the last two and a half years doing 50ish miles a day commuting her to Buckingham and back, and it's done it virtually without fault. Last year it transported her plus others to Belgium and back without any incident. ACT NOW AND GET FREE BELGIAN MUD*.
I'll do the normal...
Wat
Ford Focus 1.6 in Zetec flavour (electric front windows, CD player*, heated front screen**, air-conditioning***)

Blue (it says silver on MOT certs for some reason)

One key (remote fob)

Registered 17th December 2003 (03)

Current mileage: A little under 170k

Unlikely to be collectable until next weekend, although this might change (thread will be updated)

FOR SALE: £150 no offers (see below)
ROFFLE: £2.50 per ticket (see below)
*Worked six months ago, not tested since then
**Some elements not working meaning small strip in centre of screen that doesn't get defrosted
***Doesn't work, never attempted to investigate, possibly just needs re-gassing
Is good?
MOT July 15th 2017, last serviced 13th June 2016 @ 156k

Present V5

4x new tyres on superbly clean alloys purchased approximately six months ago for MOT (£200+ receipt present)

Recent new (complete) exhaust and waterpump (no receipt, done by a friendly local chap called Steve York, see 2016 MOT failure)

No MOT history for bodywork corrosion or evidence of serious crustyness

Nice colour and generally unblemished bodywork

Most paperwork acquired since purchase in August 2014 kept
Is bad?
Clutch starting to slip under hard acceleration; gentle driving generally fine and largely unaffacted in 1st/2nd gears, more noticeable in 3rd gear 30-60 acceleration

No cambelt history - visual inspection carried out when waterpump replaced and it looked 'pretty good' (i.e. not perished) - but would advise to assume the Cambelt Roulette Anticipatory Position (CRAP)

No handbooks/service books etc

Stubborn going into reverse sometimes

Driver's side window requires physical encouragement to go down sometimes

Heater only works on setting number 4 (HURRICANE)

Melted plastic on passenger side doors from side-swipe style collision (not sister's fault)

Torn driver's seat bolster

Poor radio signal

UTTERLY HANGING EXTERIOR AND INTERIOR thanks to two and a half years without a wash or valet and a job as a CNC machinist that leads to ALL of the dust being brought into the car
The good news is that my sister intends on getting it valeted thoroughly this week as she is aware I'll be starting this thread. Therefore, it will look a lot nicer than it does below should one of you fine people decide to come and view/collect it. I've assured her, though, that some here will find the following photographs quite exhilerating and enticing for reasons that are best left unapproached.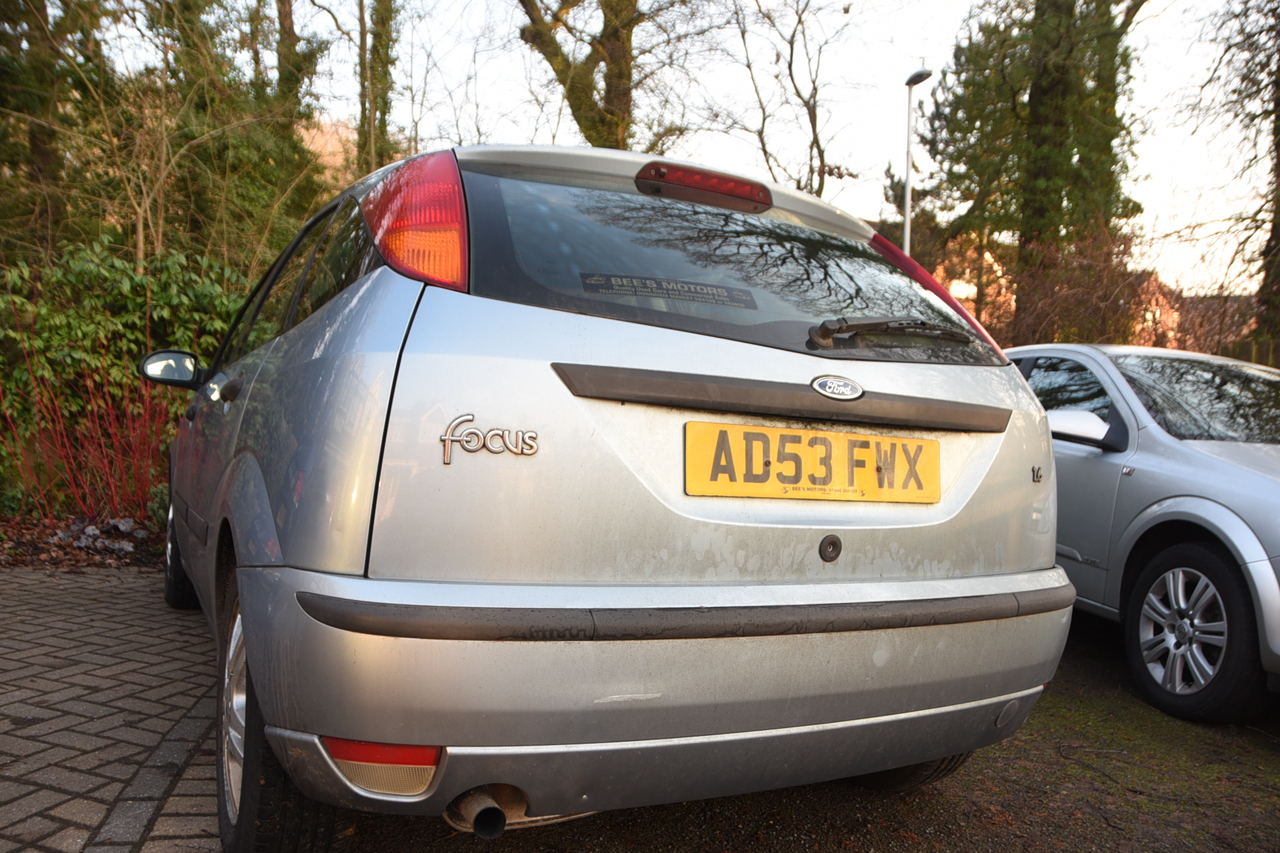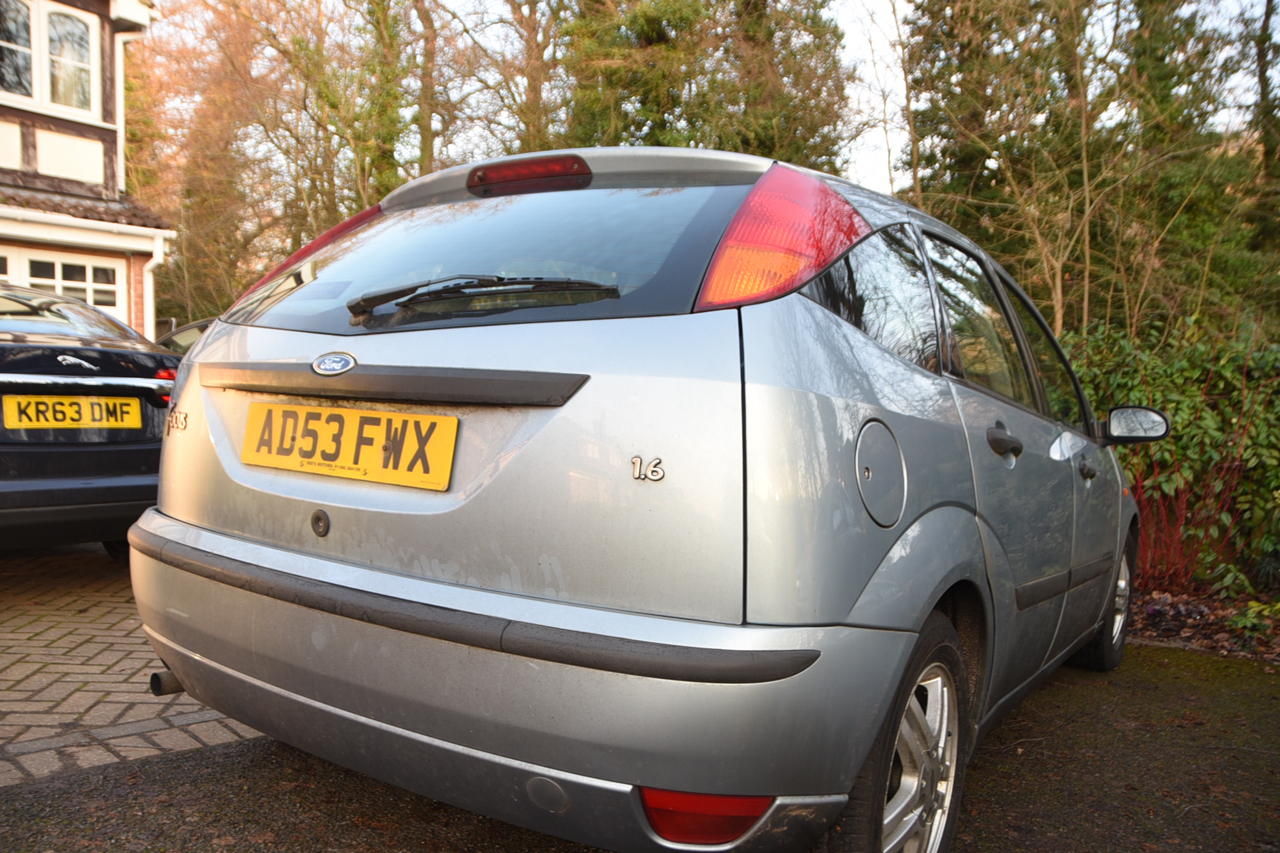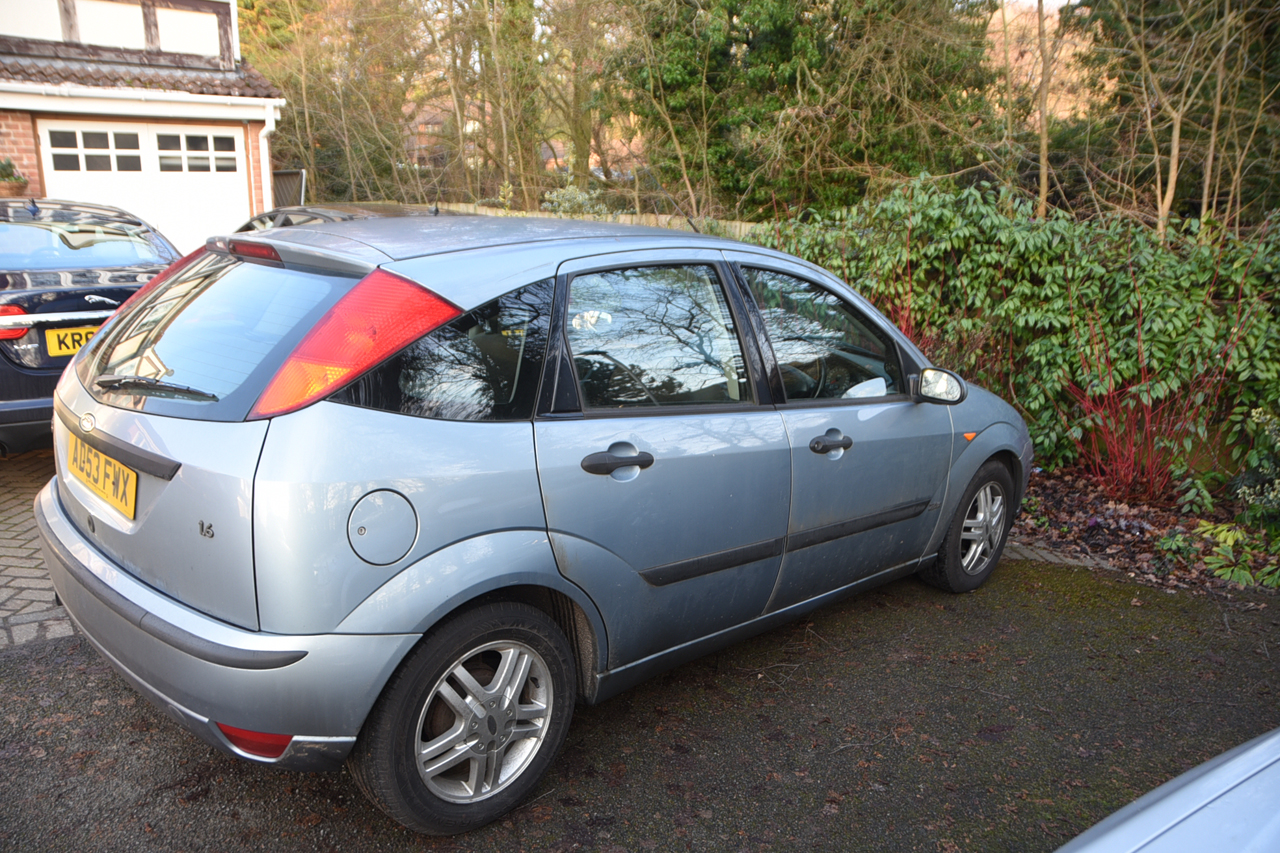 Potential first signs of paint corrosion/rust possibly, or might just be ALL OF THE GRIME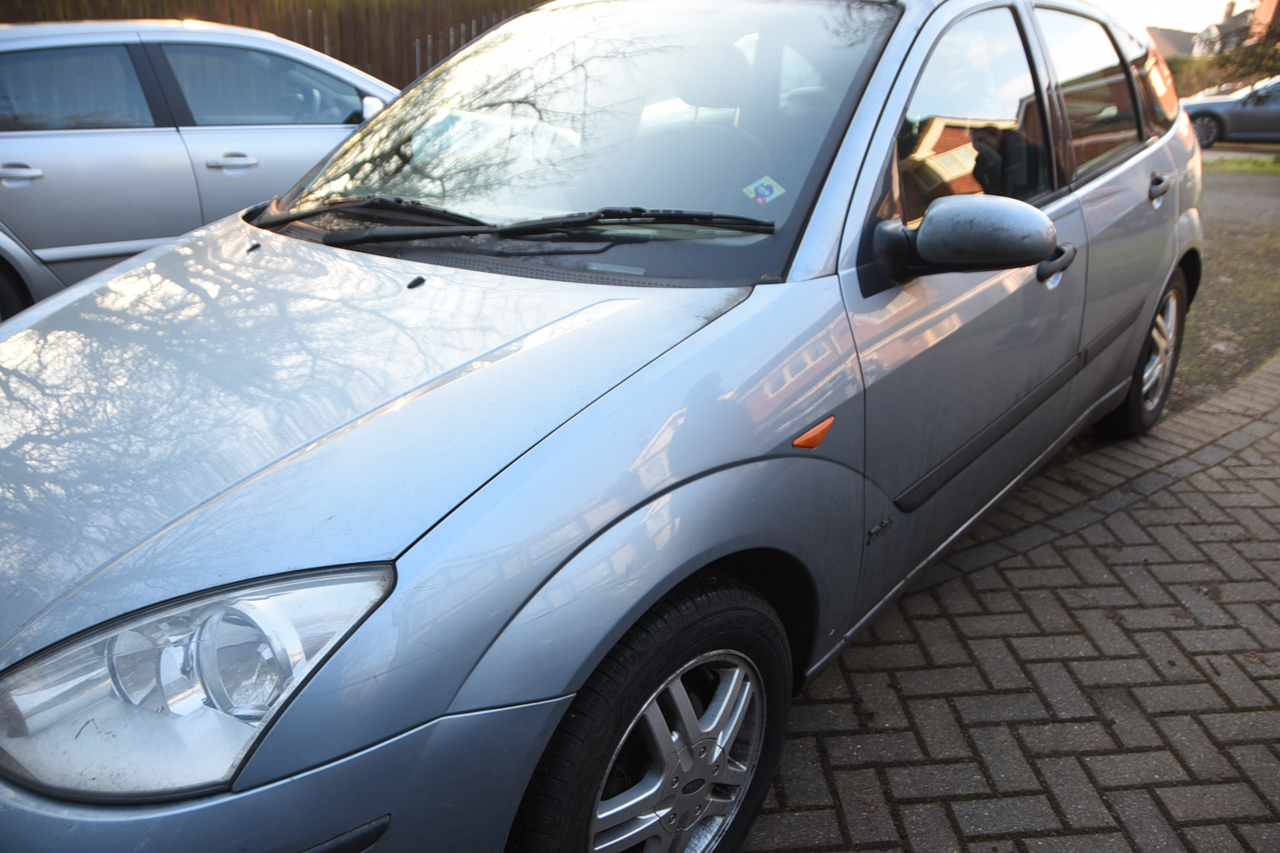 This is not a scratch really, it's melted plastic that could probably be washed/polished off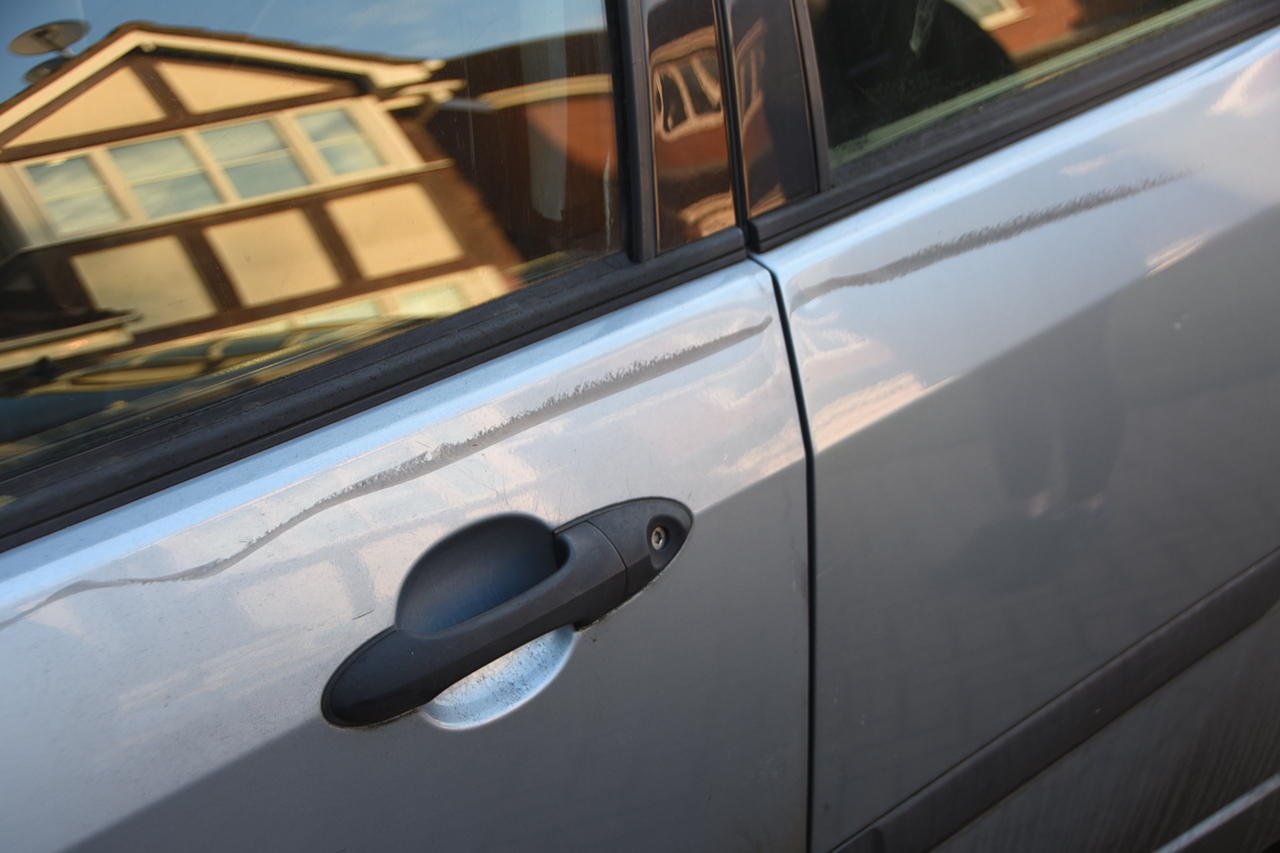 BEHOLD THE HANGINGNESS!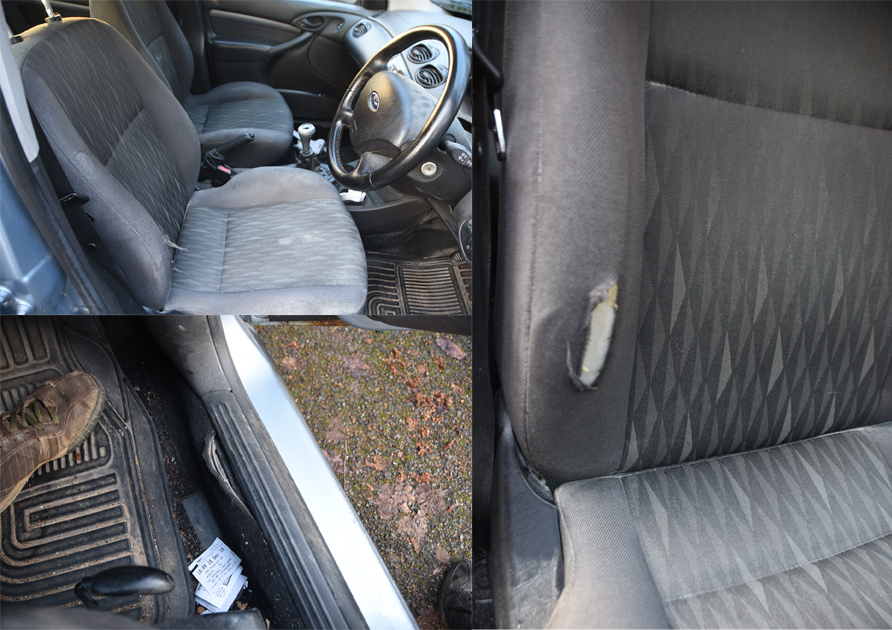 FREE BELGIAN MUD PICTURED!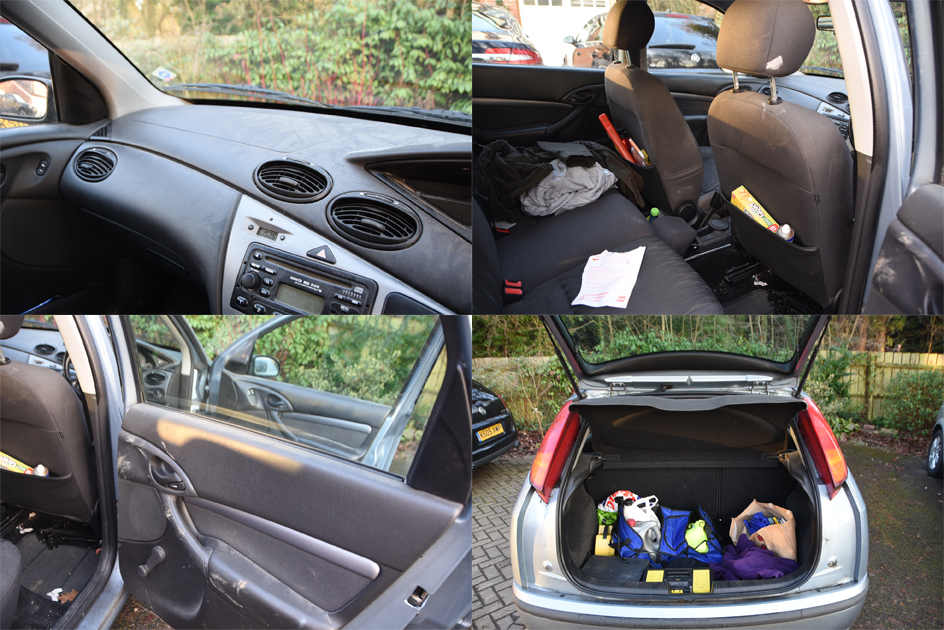 Four excellent alloys with six month old tyres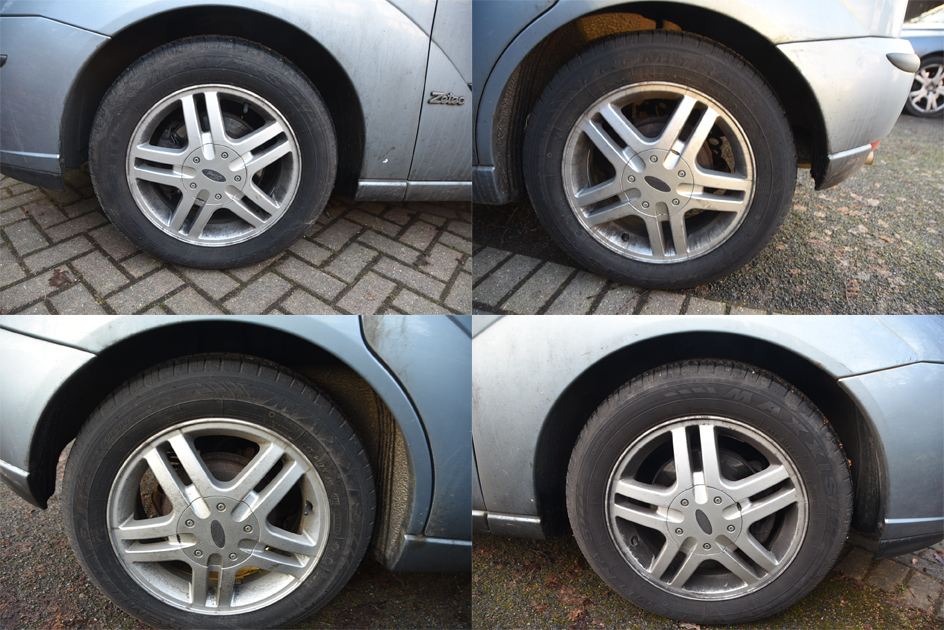 Rare Cat-Approved* paperwork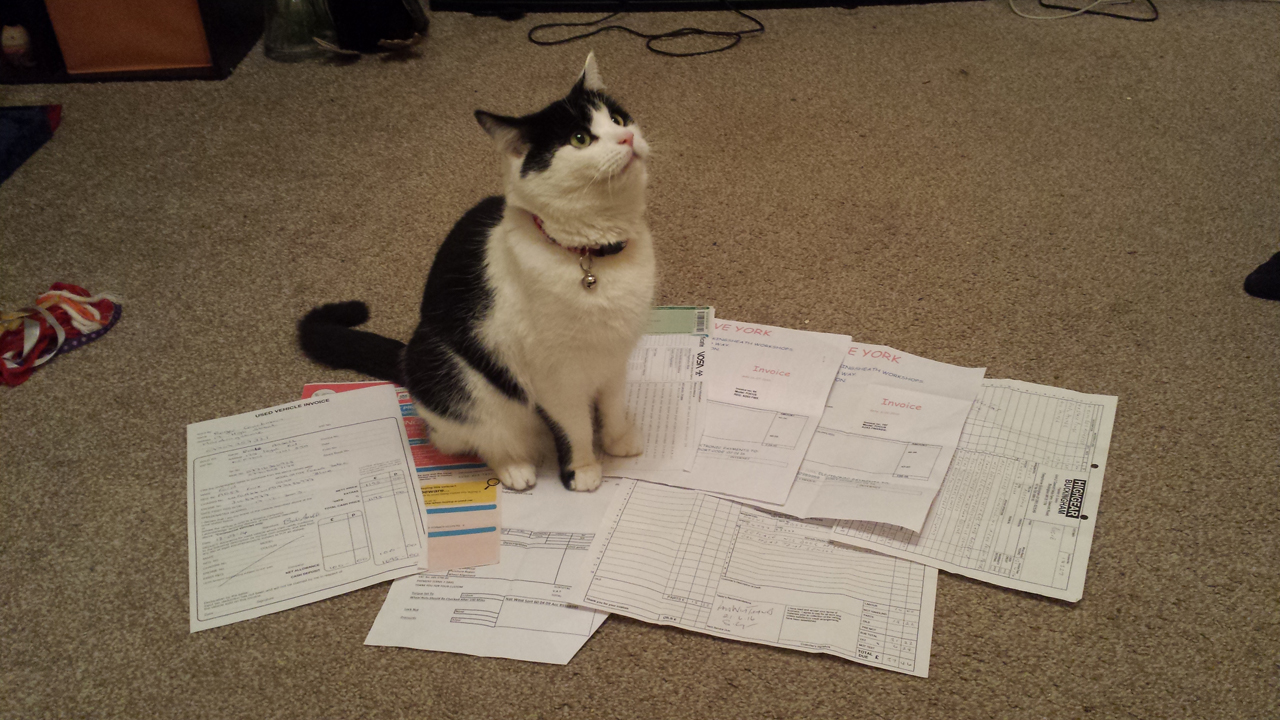 As per the title, there are two options really.
FOR SALE
Looking at Autotrader and considering the clutch issue/lack of belt history, but also bearing the seven month MOT in mind too, I don't think asking £150 is unreasonable on a no offer basis. If there is no interest on here (THIS PLACE ETC...) then it'll be put on Gumtree or something with a slightly higher price to take into consideration the excellent bartering techniques employed by the Mensa members that frequent that website.
ROFFLE
If 59 or slightly fewer of you want to share the potential burden of owning this fine piece of Ford automobile technology, I'd sell the tickets at £2.50 per ticket with no multi-buy discounts offered but hearty respect waved in your general direction due to your obvious ballsy nature. This will take the slightly higher Gumtree asking price into consideration as well as additional roffle-related administration.
Any questions or interest drop me a PM.