Alright gang,
I'm thinking of making a change from driving the Goona for a while, good car though it is the mediocre ride quality and road-filling size on the lanes where I now live somehow seem sub-optimal and a small revvy backroad basher sound very appealing. I want sparky performance on the back lanes, good visibility and decent ride quality. I'm not after owt mega fast so am looking at 1.2-litre beaters (+/- 15% on that engine size). Thinking of spending maybe 350-500 quid - big bucks by my standards!!! Heres whats on my shortlist - DISCUSS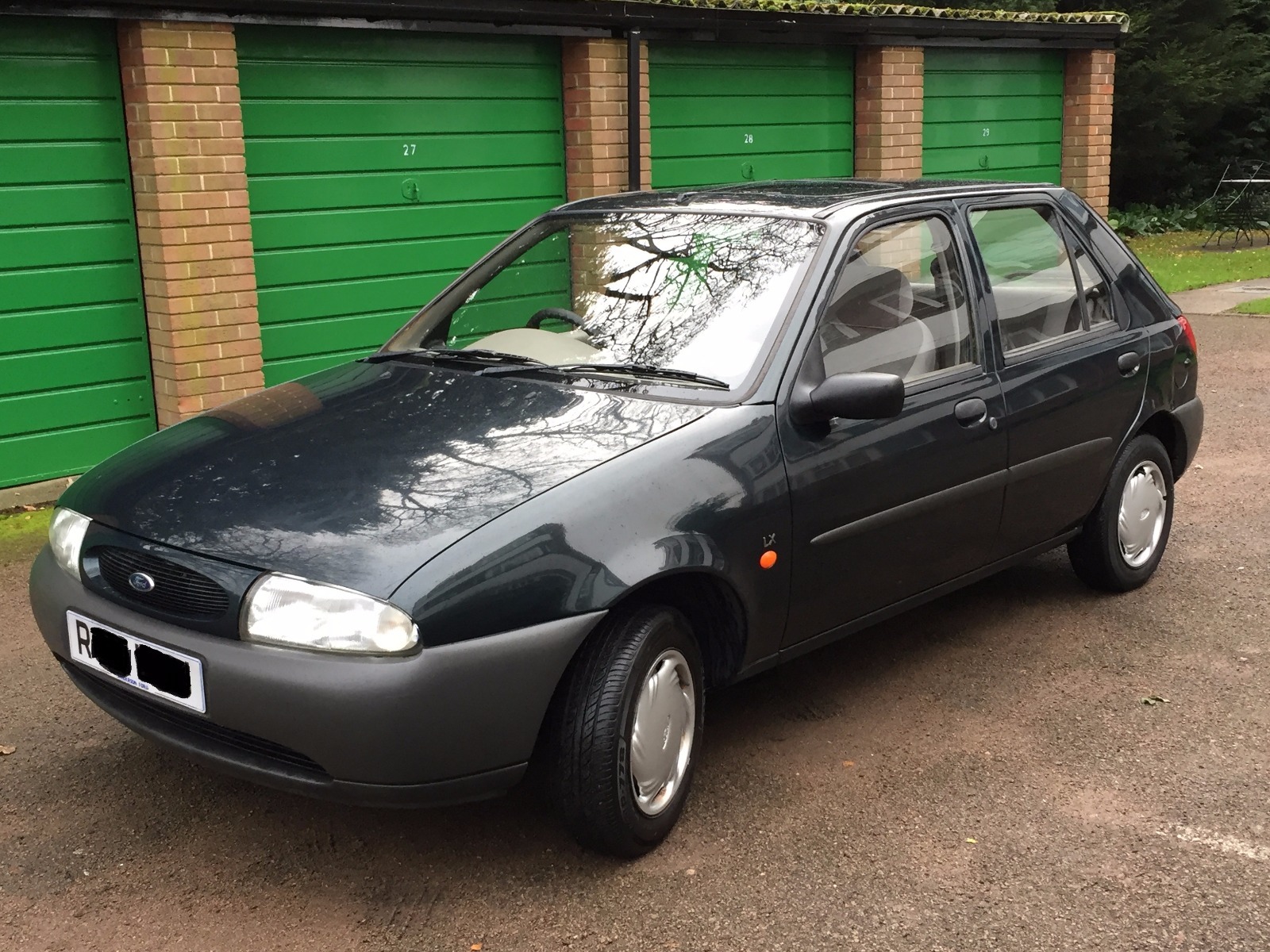 http://www.ebay.co.u...s-/142230470810
1) Sad-face fiesta. I understand these are a real hoot to drive, specially in 1.25 zetec flavour, any experiences? I imagint theyre all quite crispy now so might be worth getting one with a bit of ticket on it so I am not obliged to do a mega weldfest before I can drive it, but I acknowledge I will almost certainly need to bust out the MIG at some point. I had a bid on the above one which looks really smart and has low mileage but had no MOT, it went for £170 in the end. I am not a fan of the 02-on later shape Fiesta so hope these are a sufficiently different proposition.

http://www.ebay.co.uk/itm/162345865275
2) Rover Metro/100. Obviously these are shite but I have never actually done any serious driving in one and they must weigh rag all, i imagine they must be pretty sparky with a multipoint-injected K in em even if its the 1.1 SOHC version. They've all got 30,000 miles on due to being owned by giffers and the interiors look great to me. Also like the narrowness of them. Am I right in thinking that the driving position is significantly modified from A-series Metros? The above one is up for 500 quid and looks super tidy with 21,000 on. WOULD. I imagine they all need their front Hydragas units regassed as they all seem to be on the bumpstops at the front.

http://www.ebay.co.uk/itm/152382979414
3) Peugeot 106. I'd like a 1360-cc one of these but they seem to be as rare as a bastard, so an 1124 would be OK instead. I imagine thse will probably win out on light weight and ride quality and they early ones are a real looker. The above one only has 20-odd thousand on so the rear beam might even still be serviceable.... Its in the list. With one of these I am accepting that it will probably need a rear beam if I want the suspension to work properly.

http://www.ebay.co.u...P-/381575718060
4) Joker card - Skoda Favorit, OK i know these are a 1.4 or something right? But I quite like the slim-pillared look of them and I imagine they are quite endearing to drive due to being a bit rough around the edges and needing a head gasket (costing £4) once a month. The above one has only 5000 on the clock and is being 'sold' by a photoshop-happy 'dealer' for £2500, its been for sale for about 3 years. These are a lot thinner on the ground than all the others but I'm not in a mega gasping hurry and dont mind some fettling so i'm sure one will come along eventually. I know the Felicia is just one of these thats been done over by Ferdinand Piech but they are just not quite as appealing (although if a Skoda-powered one turned up locally and cheap I might be tempted).
I just don't fancy a Polo at all, Rover 25 seems too big, not feeling a Corsa (maybe a Combo van though) or a Punto..... I dunno. Anyone have any good leads on examples of the above for sale?