When the pumpkin came up for sale a deal was done which included the sierra so one in one out was a refreshing change for me and it ment no change in garden space.
When Sam left I stuck the old gall out the way.
Two weeks later I swapped the insurance over from the sierra and to my surprise no charge, since it was now isured and taxed I decided to go for a hurl in my new toy,
Hmm it just wouldn't start and was turning over just a bit too slow, one set of jump leads later and still no go,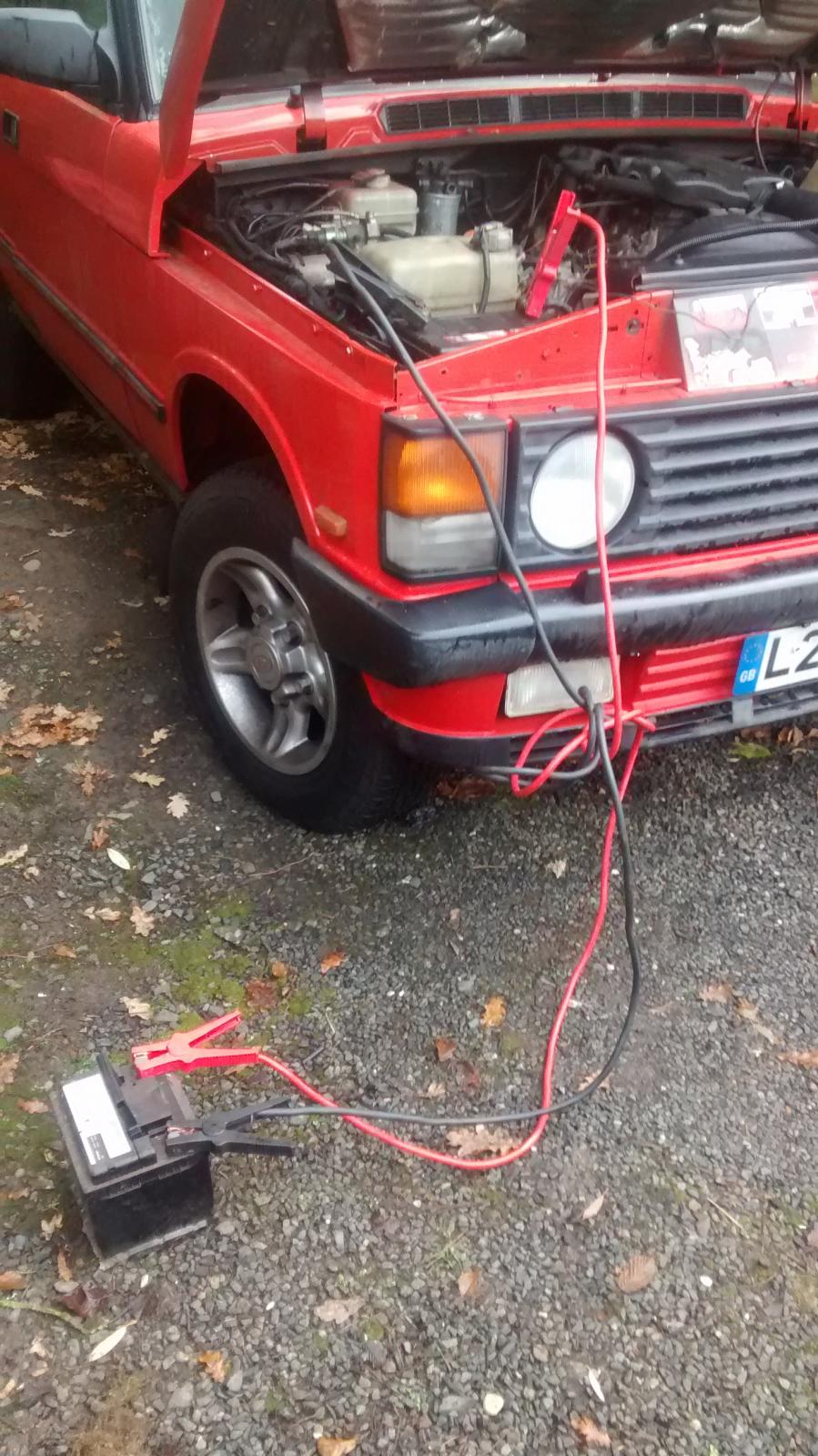 I drained a bit of diesel out of the filter and it's clean enough and a quick call to Sam confirmed it was straight diesel,
The only other issue I could see was weeping leak of pipes but shouldn't cause any starting issues,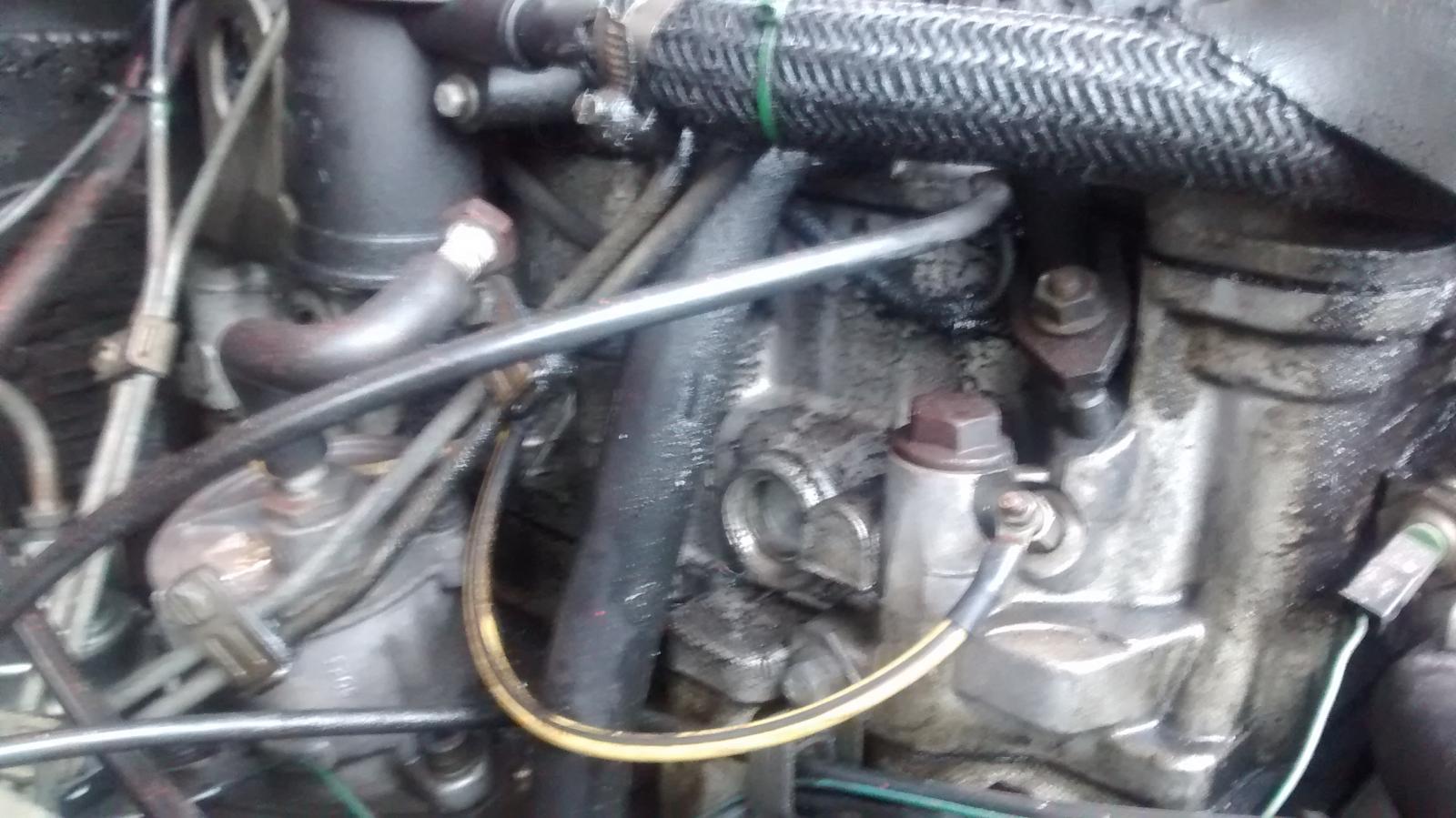 The pumpkin has a new battery new starter new lift pump and filters so very strange,
I stuck the battery off the hippo on it and still slow turnover, jump leads again from the now removed battery and she burst into life woopee,
It started every time the rest of the day without an issue and even did it's first collection mission without a hitch.
The very next day it wouldn't start again damndratbollocks I stuck the jump leads onto the new battery from it and bingo away it went,
The battery that was on it was a 70 amp much wallet lightening later we had 90 amps of electric in a box,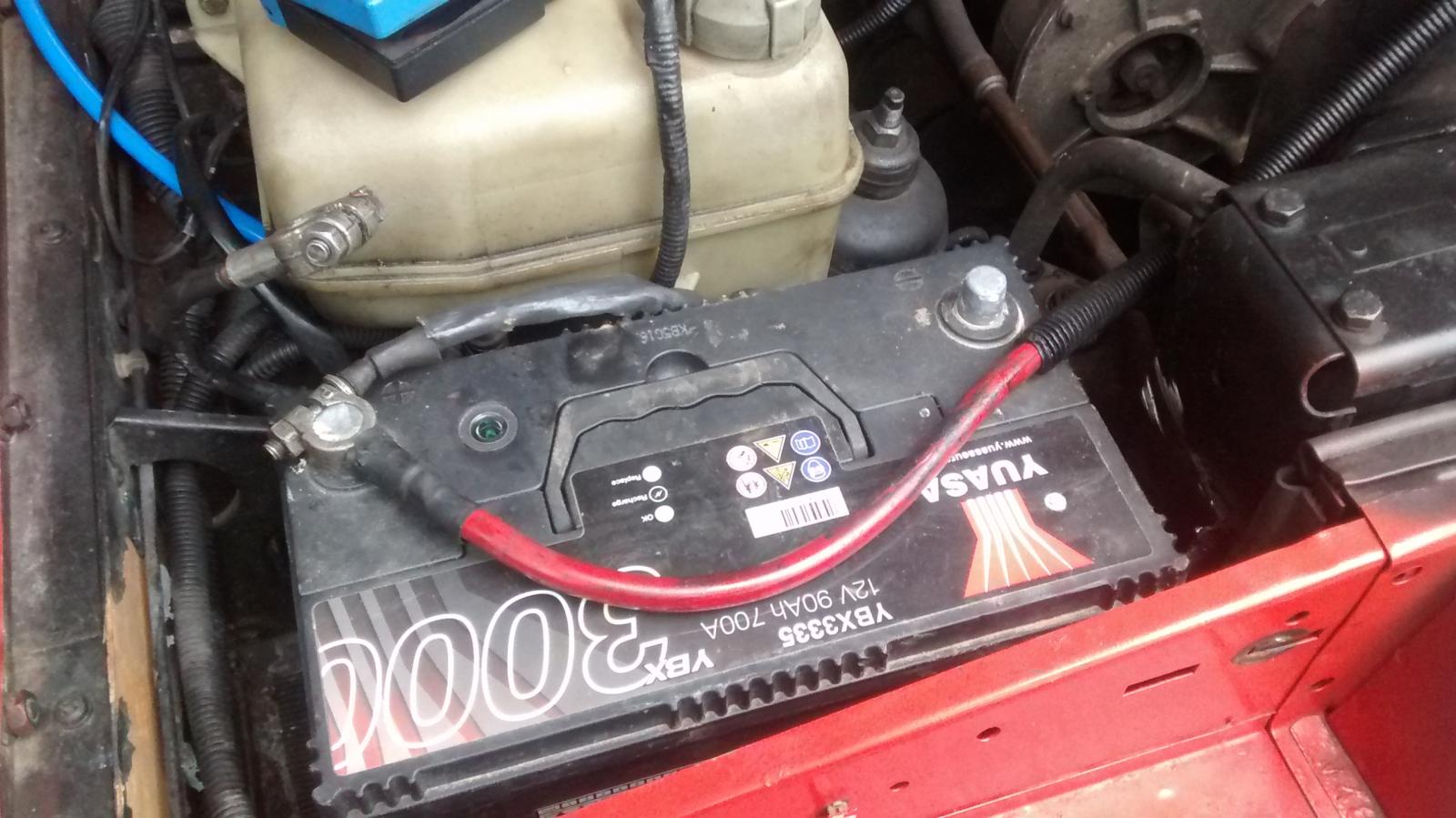 Of course the darn terminals where opposite way round but luckily the cables where extra long, once I turn the key and send 1.21 jigawatts the auld girl now fires up first time every time, job one done.