"four" wheels on my wagon
at last I managed to get the chassis into a rolling state again. milestone has been turned
Despite having two extra pairs of hands it was easier to lift the front of the chassis on the engine crane, then I could manipulate the radius arms into the chassis. then the lads positioned the front springs as I lowered the chassis weight onto them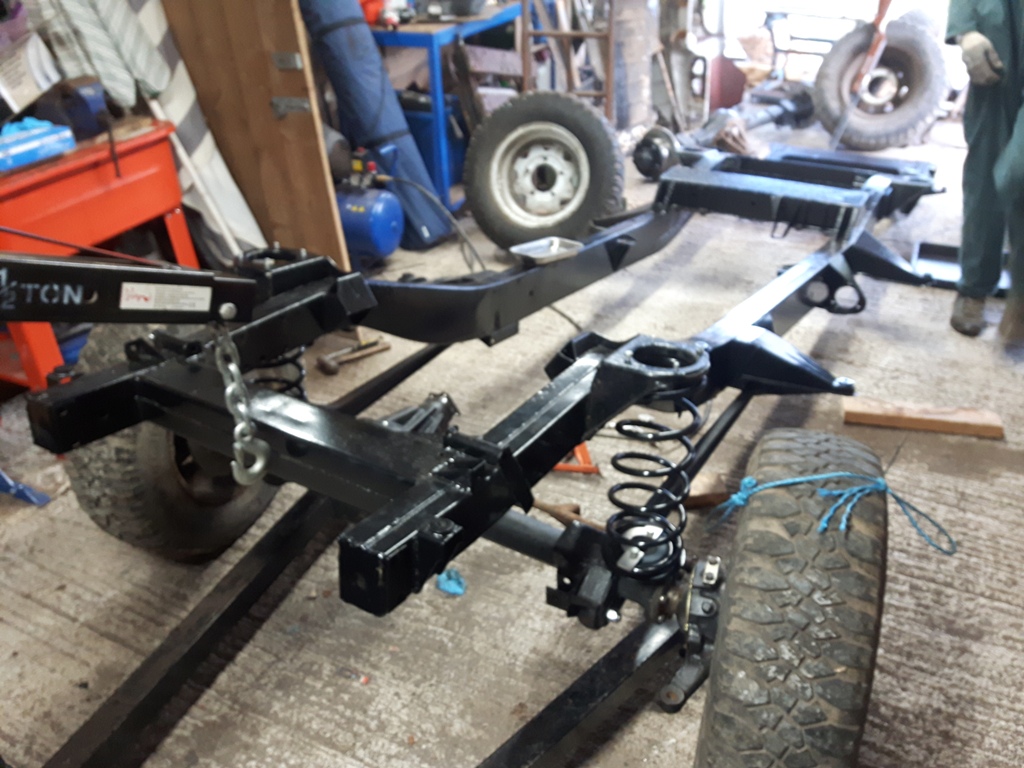 back axle, rested back of chassis on a work mate, built up radius arm and springs on the floor, then lowered the chassis by hand while helping hands located the radius arms into the chassis.
then jacked up the back axle and installed the wheels. celebrated in the usual "topping out" style. David celebrated using photogramtwer or some other crap social media fad that I cannot get my head around
Hard work done on a Sunday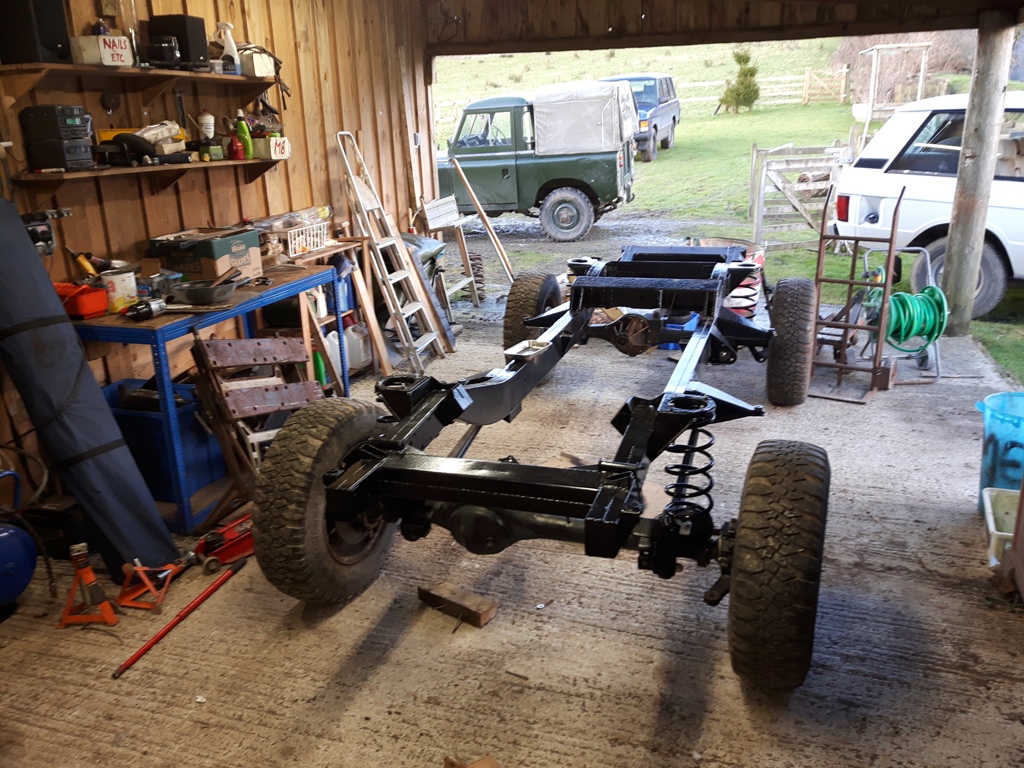 Bench has been in place for 24hours and looks like it has been there a decade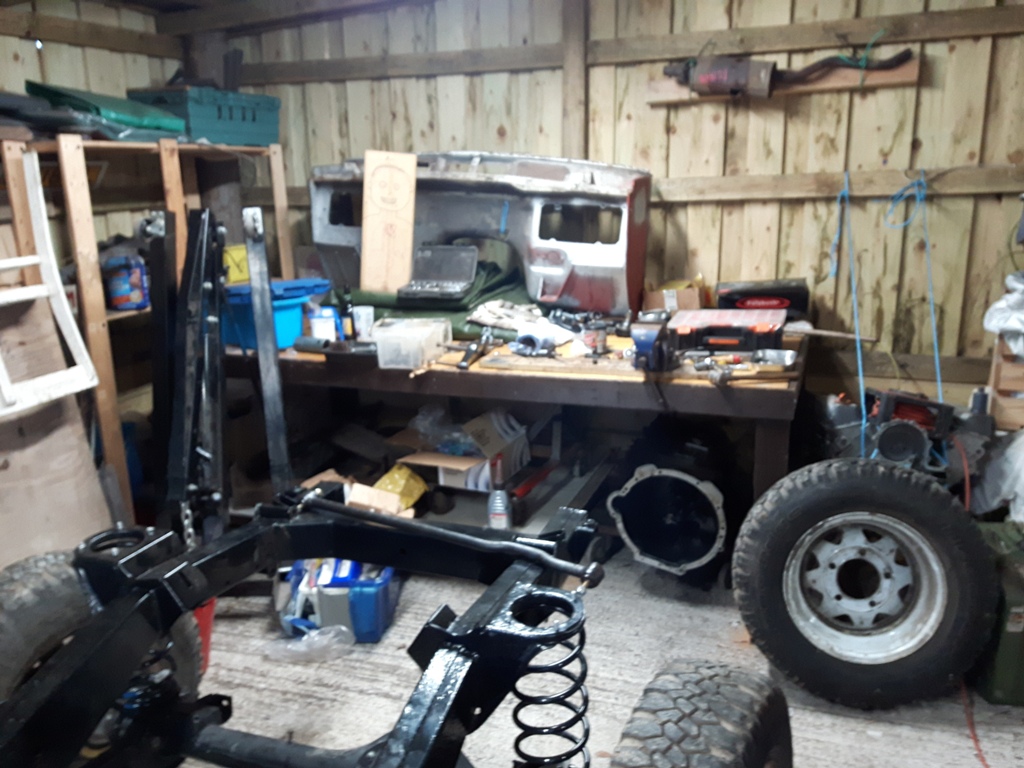 today had to use a ratshit strap to pull the nearside axle closer to the off side chassis rail so I could fit the panhard rod. it stops the axle wobbling from side to side
cleaned up the gearbox cross member, pleased with this because it was quite ratty. disapointished that chassis has narrowed slightly - "they all do that sir". will need some sort of spreader in order that I can get the cross member back in. we are only talking a couple of mm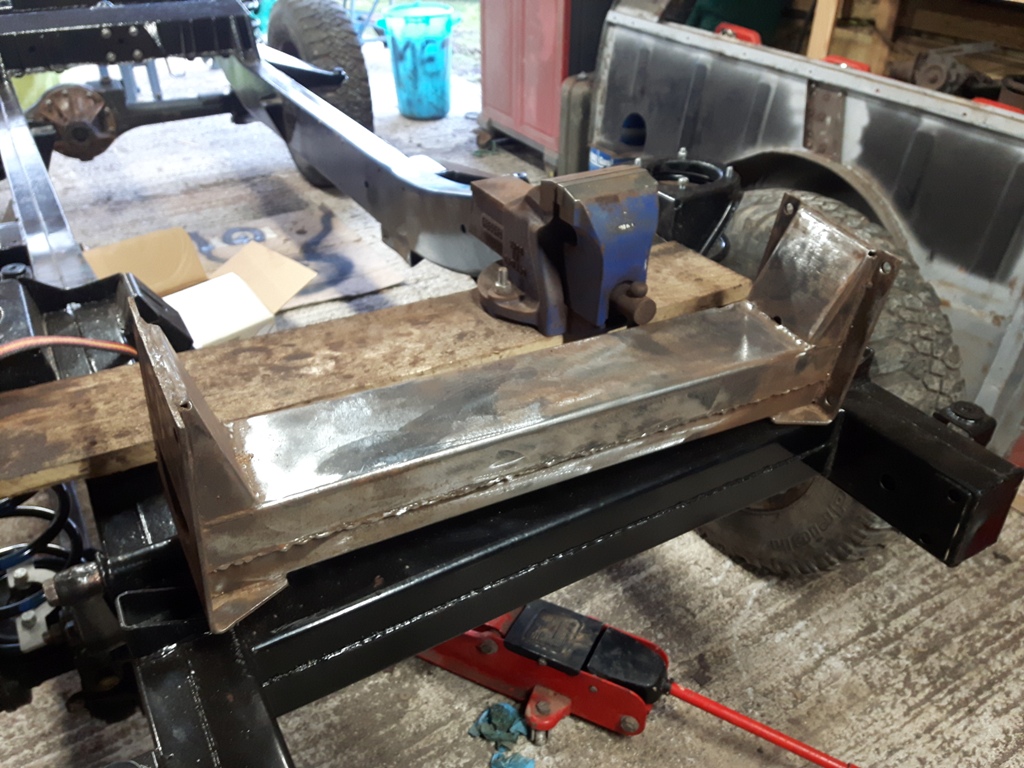 hauled the power steering box off the shelf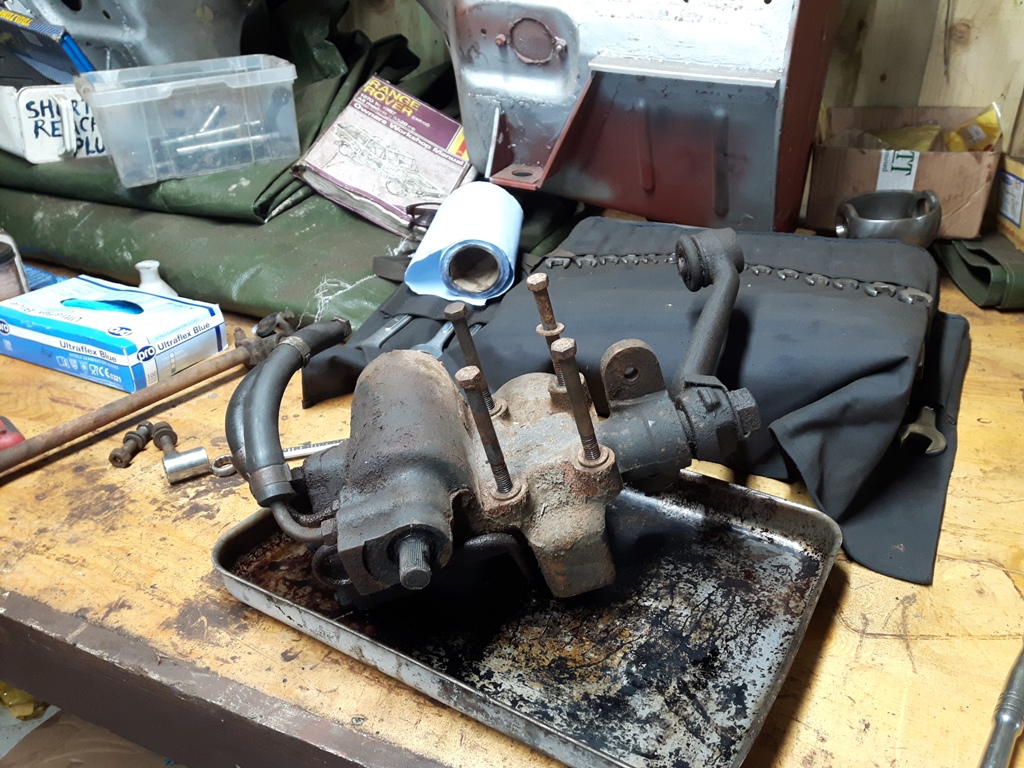 cleaned it, tested and fit for purpose. just need to swap the ball joint in the drop arm
finished up by painting it.
I hope that the seals are intact because the drop arm often needs dynamite to remove. the way my luck is I might have a go at shifting it tomorrow