Been a busy 6 months on my old Range Rover that I own 50/50 with Fathathastag
Bit of background first..
We bought it March 2015 just as genuine early Range Rovers were starting to get noticed. Alas not early enough that we could have got it for a couple of hundred quid.
The car had been owned for decades by a Land Rover enthusiast and this particular car retained a lot of features unique to pre 1973 Range Rovers. Sadly he died a few years back and the car was left outside the front of his house.
I spotted it on eBay and arranged with the owners widow to view. There were no bids and my offer was good enough to take the auction off.
The engine had been part way through a top end strip down when work stopped, I had no idea even if the car would move. But rented a trailer and relocated it from Watford to North Devon where fathathastag has a barn suitable for storage.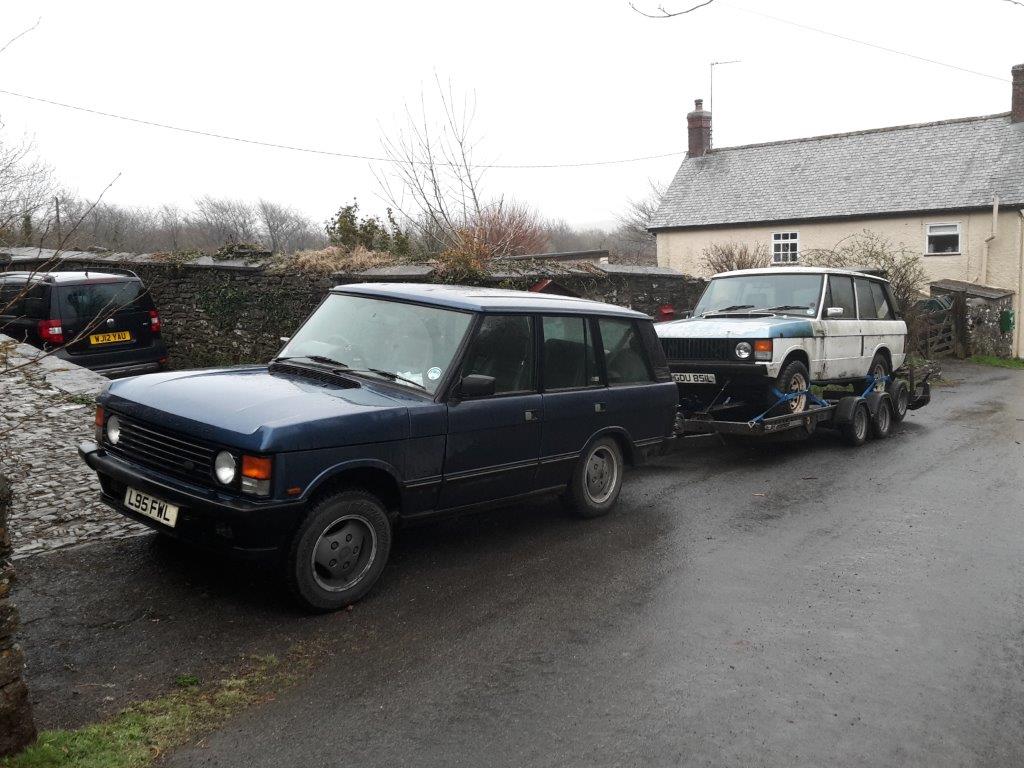 The project is on the right, we towed it into the field and pushed it into the barn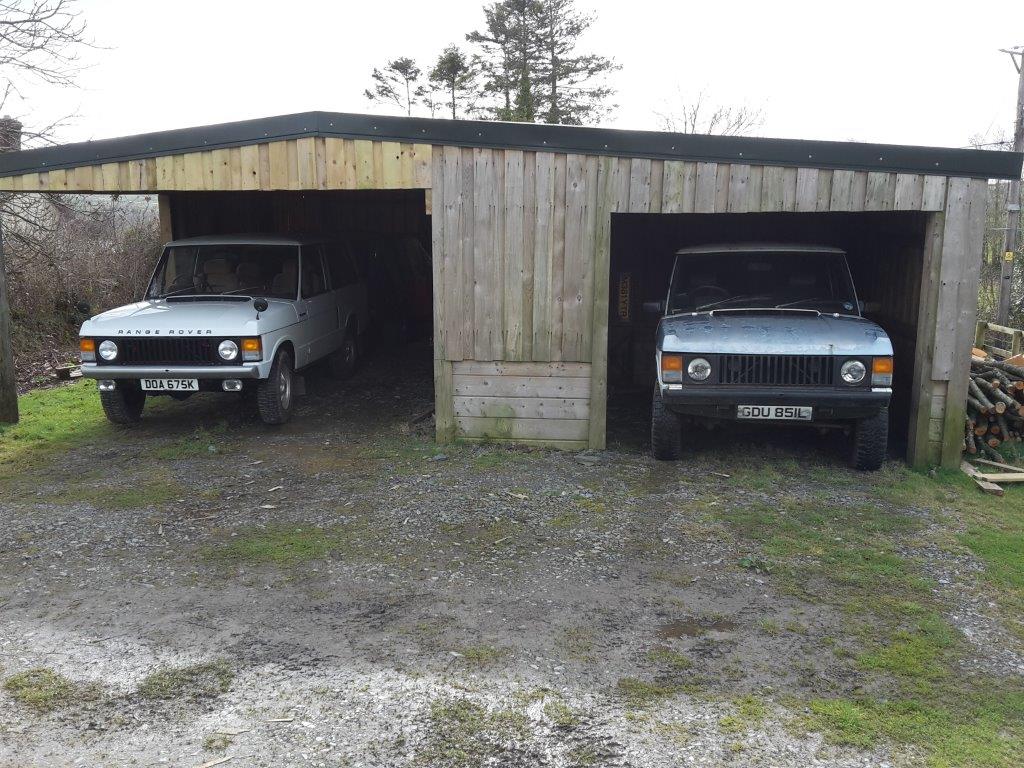 In May 2015 I got to do an assessment of the car. body wise most outer panels were ok, the inner wings looked ok, it clearly needed some work but was unsure how much at this point. main objective was to see if the engine was a runner.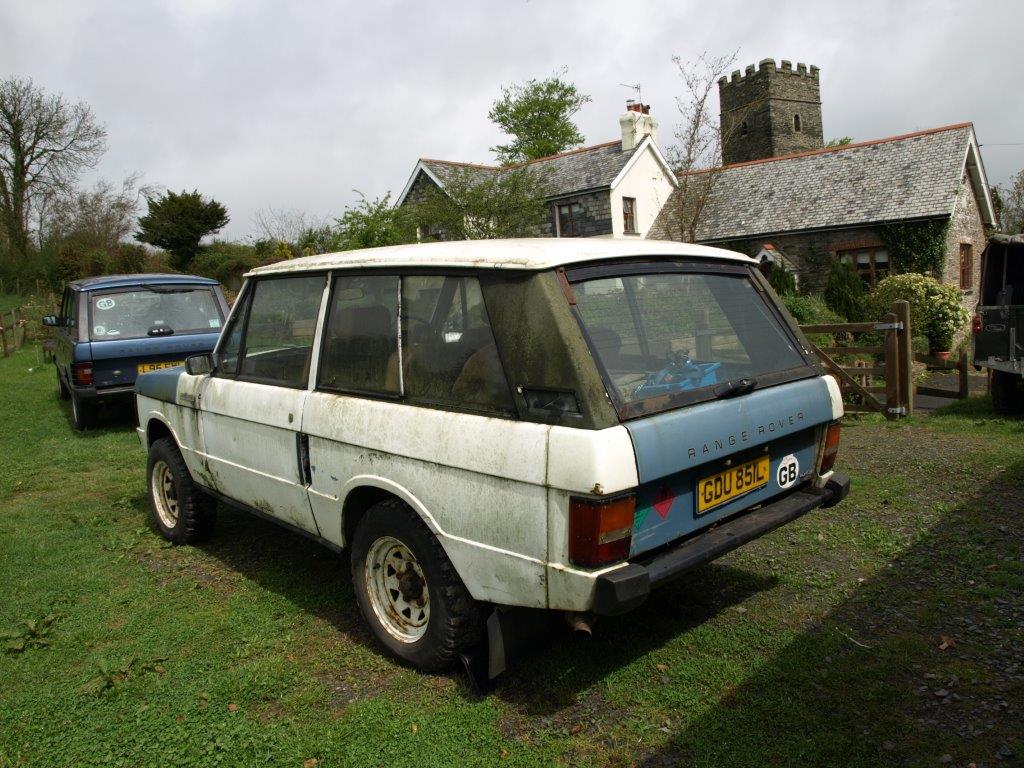 Found that the gearbox and axles were original to the car, but the engine was from an earlyish SD1
while the seat covers are not original some of the plastic kitkat seat coverings are underneath, the rear seat especially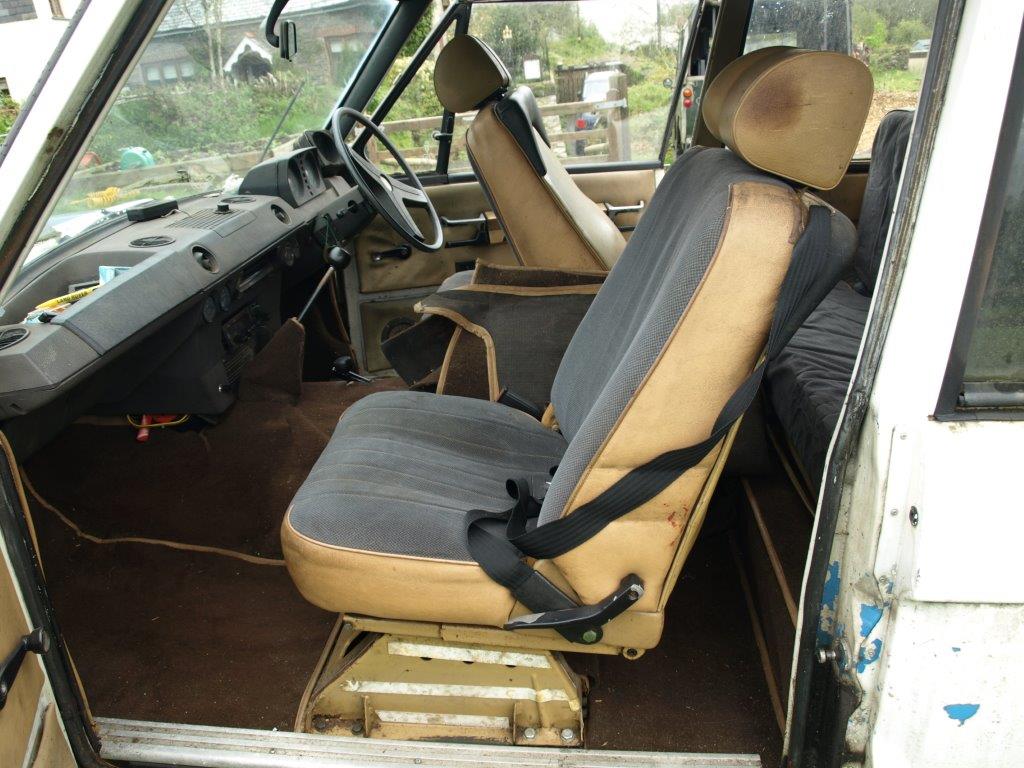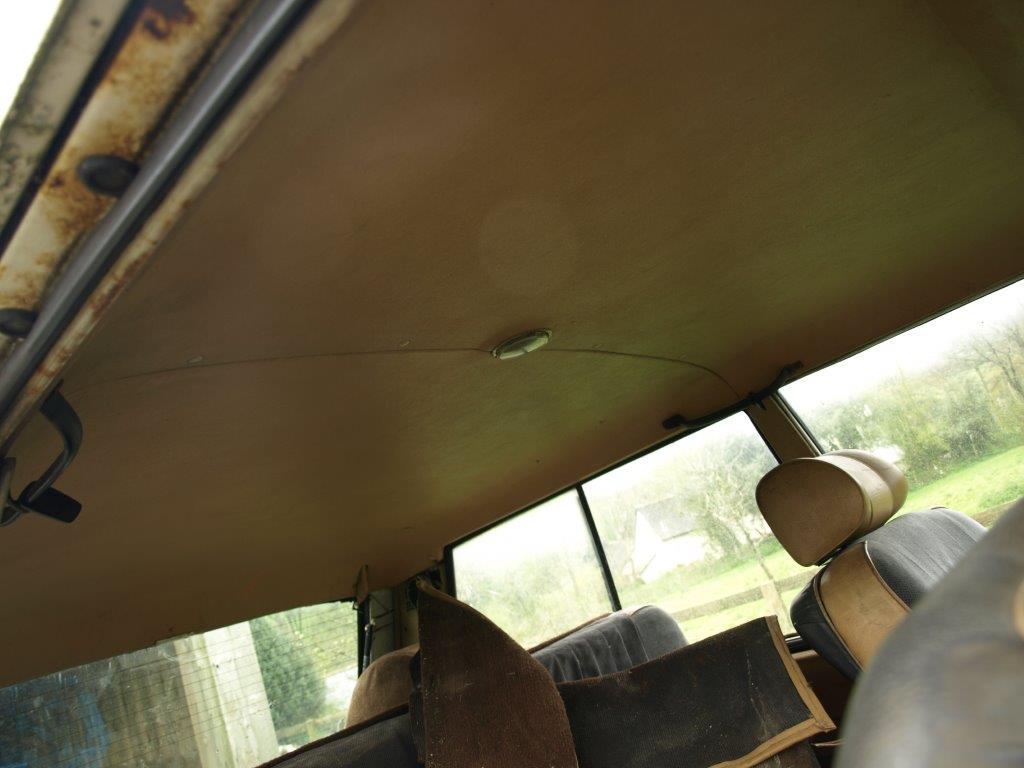 The head has some nasty corrosion very near the fire ring seal,
When I refitted the head one of the bolts tore the thread out. bastard but not entirely uncommon with the alloy blocked RV8