Rightyoh. I feel a bit better about this one now.

I bought this off a colleague here at work, who's owned it for the last 6 years. His wife car died, so he bought a her a brand new BMW and for short term bought a newer 9-5. Now the BMW is delivered, he is having the newer 9-5 and needed to get rid of this one. For him, he didn't want the hassle of getting rid, so hence the cheap price.
As he has been using it as a main driver, he's literally thrown money at it when ever its needed to. Unfortunately the crappy Cambridge Saab dealer didn't tell him (and he had no idea) that they were supposed to do ATF changes. So its not been changed ever. As a point of reference on the willingness to spend on it, its currently sitting on Pirelli P Zero tyres... Certainly no bargain basement rubber.
He actually had just driven it from Cambridge to Bristol and it was fine. He felt a bit guilty that it might be bit of a turd and offered some cash back - being a polite Brit, I naturally refused that offer. I gave him the cash and I now have the v5 in hand.
I knew about the transmission clunking between 1st and 2nd as he told me that before selling it. He didn't know about it slipping and getting worse like it did yesterday with me. Its been doing motorway runs for the last 4 years, so it'd been locked up in 5th with plenty of airflow keeping it all cool and he wouldn't have known about the slipping, etc to be fair. He did say that it clunked hard in lower gears when stuck in a motorway queue, but obviously it'll start moving again and plenty of airflow would cool it back down.
The oil pressure light might actually not be sludging. Underneath there is plenty of oil undercoating the sump, so it obviously leaks a bit. I thought it was overfilled from looking at the dipstick, however I did a noob thing...
When I checked the oil last night, I was searching for a dipstick. The only dipstick I could find is the one by the battery. So I presumed of course this was the engine oil dipstick.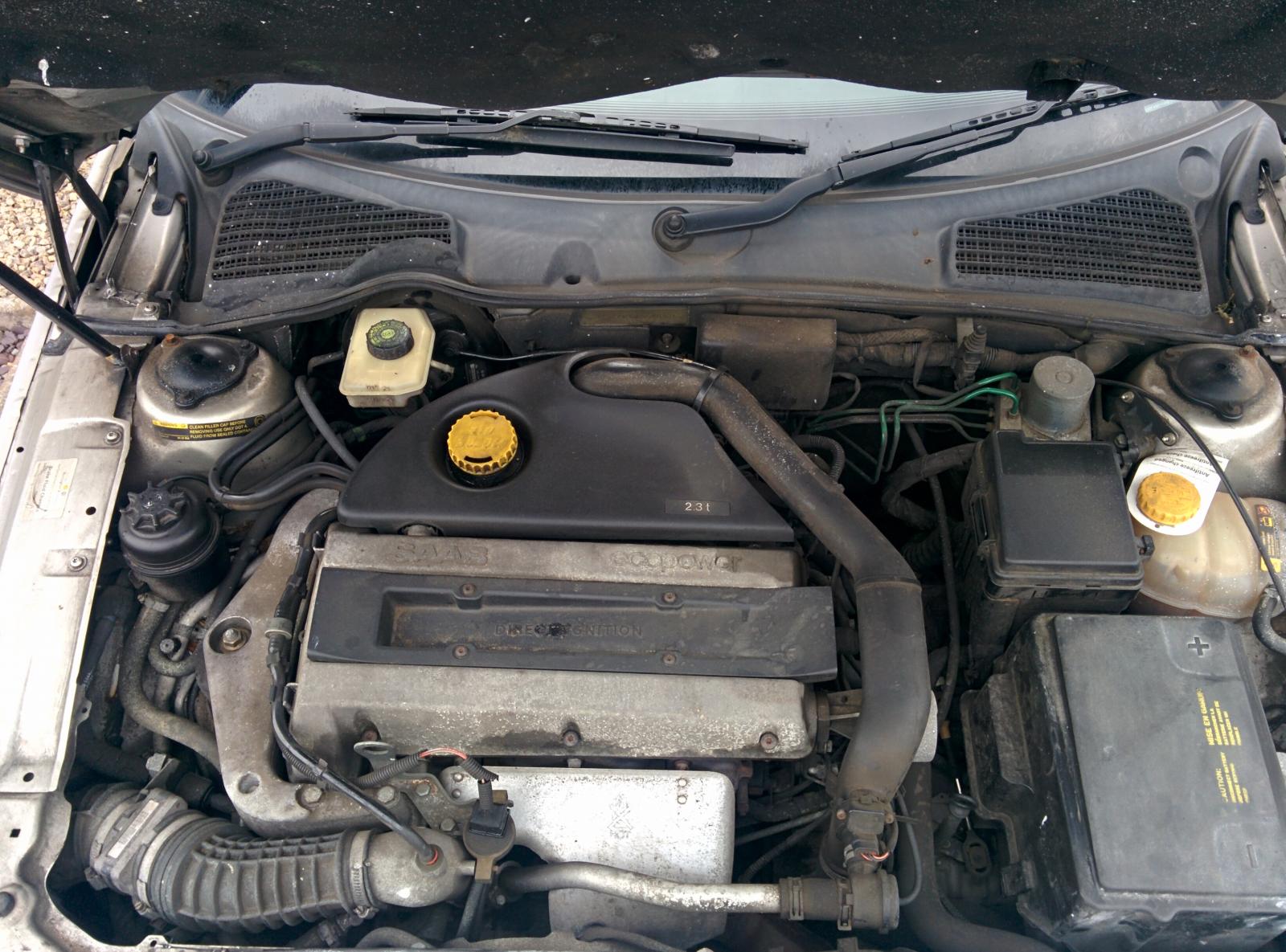 As its so prominent, I didn't actually consider it might not actually be the engine dipstick...
Well it turns out, from my first Saab petrol, that actually the dipstick rather niftily is integrated into the oil filler cap!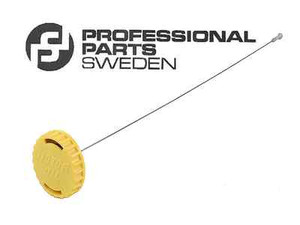 So the oil pressure light coming on is probably due to the oil leak making the level in the sump very low! I do know its going to be due a service soon (again was told). As he's been running it on the motorway, its very unlikely it's ever been sucking air.
Given that its a silver top and its been serviced regularly by a Saab Dealer, which has been using full-synth oil according to the receipts in the history, there should be no real sludging in there. Just low oil.
The dipstick I looked at had very dark blackish fluid, almost like engine oil. But the low light made it difficult to determine it. If its not grey, it might actually be salvageable with a very good fluid flush.
Hopefully!