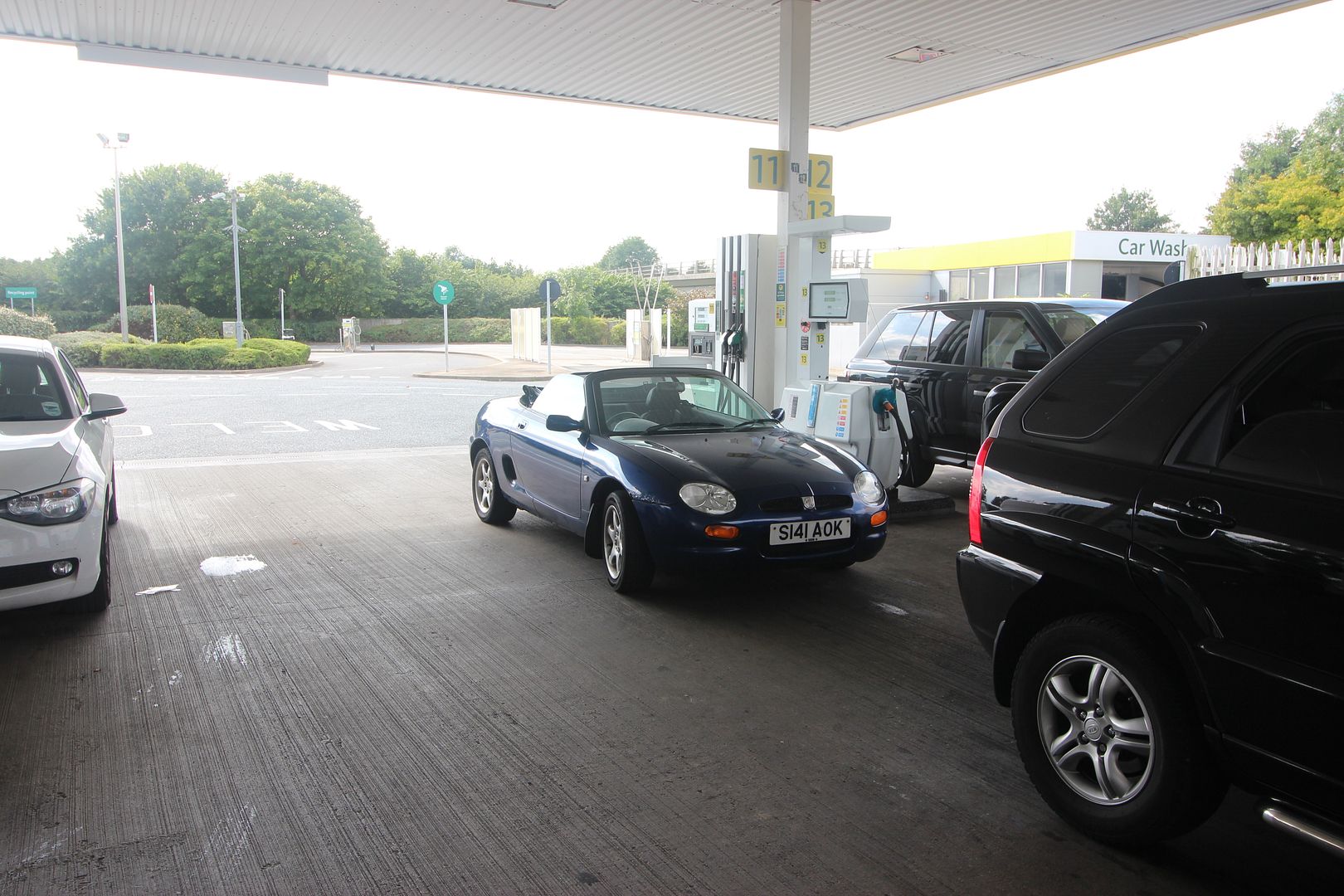 Ok, here it is - 1998 1.8 (120) MGF "A-OK". I've been fixing this car for a friend since 2013, every september it comes for MoT - the first year it stayed quite a while but it's been good since then. This year however, he's getting married and can't afford/explain why he needs a sports car so when he said it was for sale I bought a train ticket.
It has recently failed a MoT (in sheffield) but it's all minor stuff that I will fix and then give it a full ticket.
Good bits -
Engine is healthy, MLS gasket 18 months ago and inlet gasket last year. Timing belt and water pump are similarly recent. Stainless water pipes and replaced water rail too. Radiator was done 2 years ago. New bottom arms at the same time. New cat fitted for last year's MoT. It drives really nicely and does everything it should, the hood is waterproof and the back window isn't split. Subframes are in good shape, the hydrolastic works and isn't leaking, it's all pretty good. If I didn't already have one I'd keep it.
Less good -
some minor rot - leading edge of the OSF wing has been getting steadily worse to the point where there is now a sharp edge by the wheelarch. Good news there though is I have to fix that before I test it, but it won't be painted.
Boot floor corners (under the lights) have also gone a bit crispy, and the tester stuck holes in the back of the sill for me to fix too (not the first time either, I already did the OS sill a couple of years back.
All in all, it's a decent car, that's why I bought it. Partly to sell on, and partly so it didn't go the way of so many MoT expired MGs.
Anyway, roffle - you asked for it! £8 a shot makes me near enough to the £500 I'd want for it so roll up, roll up, get your chance to get murdered by the missus for inexplicably owning a convertable located bloody miles from anywhere just as summer is ending.
I'll get some more photos tomorrow when I do the MoT work.
Edit - Stanley, near Durham. Can collect winner* from Newcastle, Durham or Chester-le-street train stations.