I acquired this MGF in a slightly convoluted deal with a mate which involved a swap with the Alfa 156 and another (slightly broken) MGF which I had in turn swapped for the Perodua. And some money.
I've been bombing around in it this weekend and it's great fun - been taking advantage of the OMGHEATWAVE today and indulging in some topless motoring. This, like most of my fleet now, is a car that I would keep in an ideal world, but an imminent change in the direction of my career (and potentially other aspects of my life) means that I really need to have fewer cars and more money in the bank, so this is one of several vehicles that are likely to go up for sale in the near future.
It's a 1998 car with a 1.8-litre non-VVC Kettle, and according to the milometer it's done about 84,000 miles - I would tend to believe this as it doesn't feel particularly worn and looking at the MOT history it seems to have been covering a relatively low annual mileage - one year it only did 11 miles between tests. It has a cloth interior so not as posh as the tan leather as my last F, but it does have a fancy boot spoiler.
I'll start with the bad bits first:
-Fuel gauge is currently stuck on half - it had a replacement in-tank pump / sender unit fitted a month or two ago and I think the float may have got stuck as it was working fine before that. I've just been keeping it topped up, but second-hand units are 20 quid on eBay and a 30-minute job to fit so hardly the end of the world.
-The hood squeaks a bit on bumpy roads - it's a canvas-rubbing-against-metal sort of noise, and might be cured with some judiciously-aimed silicon spray or similar.
-There's currently no tunes - the stereo that is in there is one I just shoved in to fill the hole - it's an old unit with pre-ISO connectors and I haven't been arsed to attempt to wire it up.
-There are a couple of small paint stains on the driver's seat.
-The front spotlights aren't wired up.
-Someone has cut the gear lever short at some point, and there was a fancy gear knob fitted which has been retained by the previous owner. The knob that is on there now isn't a perfect fit and could do with sleeving somehow to get rid of the play, although it's perfectly usable.
Good bits:
-It's MOT'd until March next year.
-It has some service history, which is plenty.
-Tyres are all good.
-It drives fine, temp gauge holds steady, no untoward noises.
-All electrics work apart from the aforementioned. Heater is good.
-Hood is getting slightly scruffy in a couple of areas but is watertight - in fact I've both driven and been a passenger in the car in the pissing rain and as far as I can tell the interior stays bone dry.
-It's actually in pretty good nick for its age, and the paint shines up well.
Here's some pictures. The interior pic is a bit rubbish because lighting. The white bits on the hood are those annoying fluffy pollen / seed things rather than actual marks.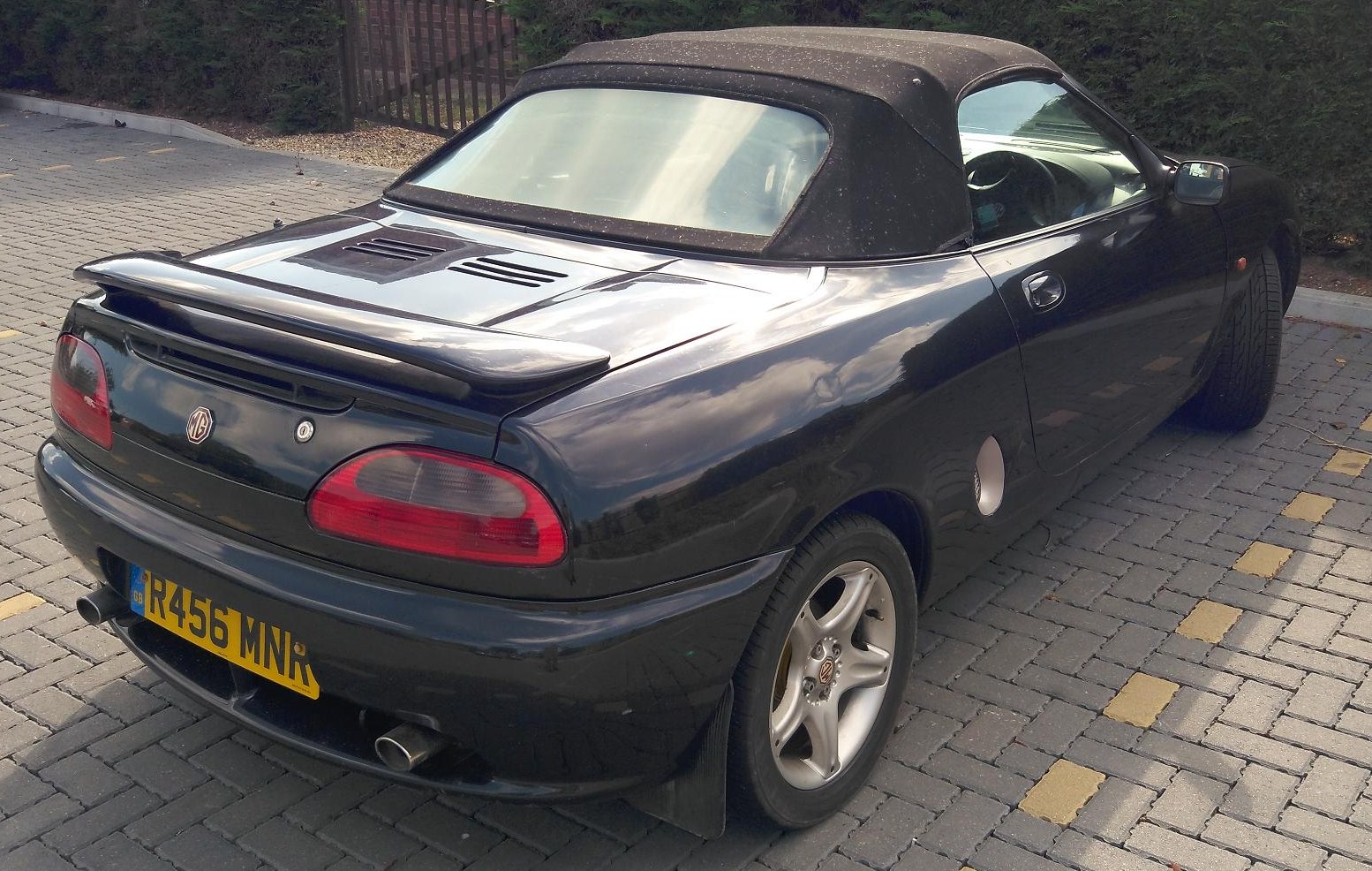 Car is, as always, in NE Norfolk. £500 please.