Right - update time!
After some meanderings - this is a Roffle! To keep the ticket price sensible at £10 each but not lose too much (sorry, I can't afford to lose anything these days

) the Smart comes as I got it (paid £500), plus the new tyre that cost £150 (but should have cost £80ish I think), ashtray, new blue caps, missing cupholder replaced, new badges.
The other bits can be purchased separately for around what I paid - i.e. £35 for the bike rack, £25 for the clock, etc.
It works - starts, stops, goes round corners well, has had a clutch in recent history, is reasonably tidy bar some sticker fading on the original, self-coloured yellow plastic panels. Oldest Smart in the UK with chassis 647. MoT March 2017.
Seem fair?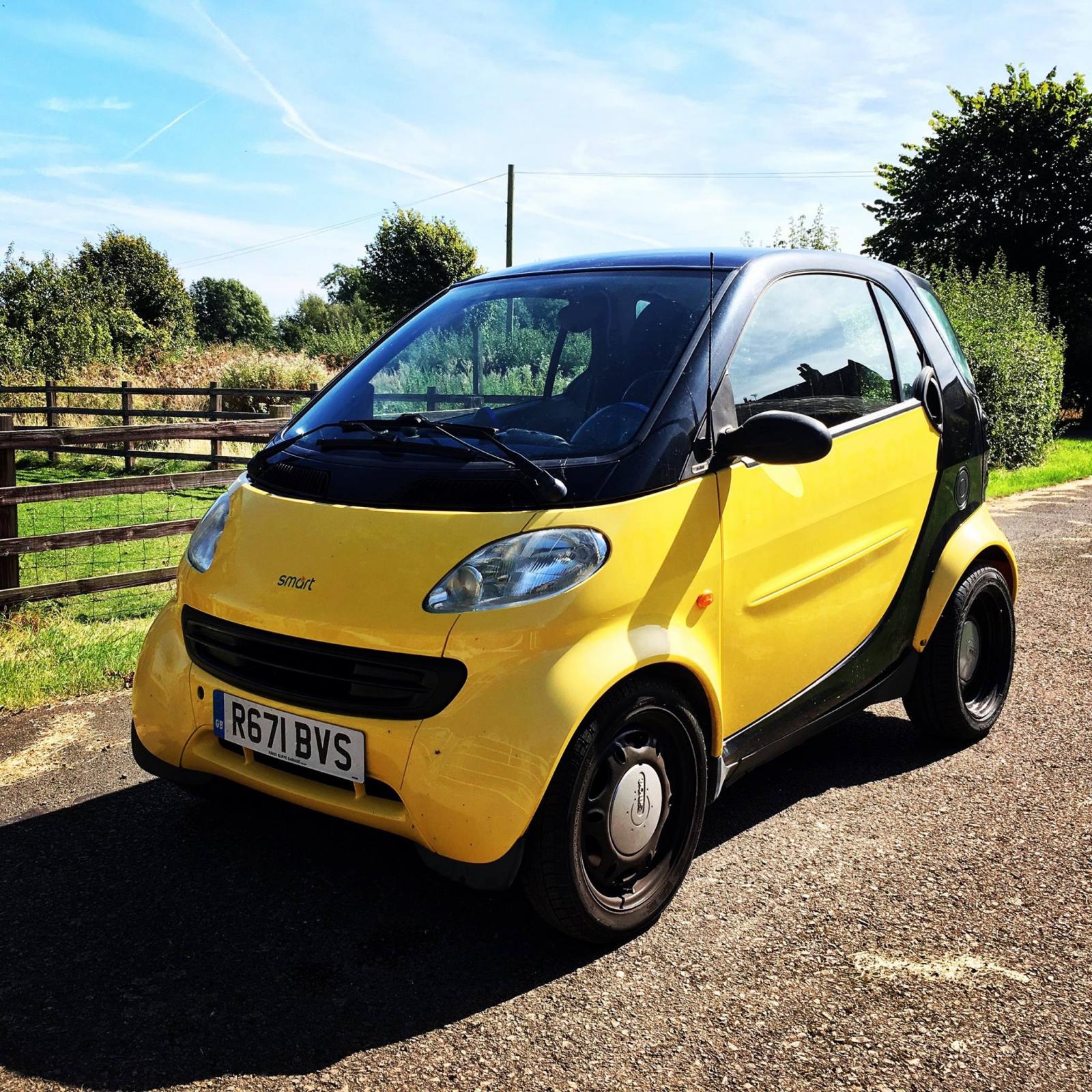 Car is still for sale until numbers are appropriately allocated, of course, and still very much open to deals on Mercedes C/E class estate (might consider W124 saloon, actually, if it has a towbar), Volvo 7/8/9 estate, Saab estate or... well, things which are estate-like and not VW/Audi.
And now, the original story...
In one of those "WCPGW" moments, I blew most of the "driving an 18 foot long 17mpg beast daily is probably not the route to financial security and happiness" budget on something daft. Of course, right after a bargain Vectra estate shows up, then a Jeep Cherokee, then... yeah.
Anyway, the new conveyance of style & dreams is quite a long way away, and I wasn't going to ask anyone to run me down there because of the sheer tedium of the drive back. Confident that some fine engineering will get me home without backup, I'm taking a train down. The drive back may be a little convoluted, too...
Don't need to leave for ages, but can't sleep at the best of times. I'd probably kill someone for a good lie-in!
Train goes sometime after quarter past 11.*restless*