So, I'm having a bit of a clear out. A number of factors but mainly a lack of motivation/interest, no time at all due to work and needing to top up the house refurbishment fund really…

If you're interested in anything let me know and we will see if we can come to some arrangement, there could be a slight bit of movement in the prices.

As well as below I also have the Montego Diesel which will be up for grabs in a couple of weeks but I will probably do a separate thread for that. If anybody has any interest in it though then feel free to drop me a message but I need to get some use out of it as it is my only current road legal car with a towbar.


1992 'J' Peugeot 309 1.9 Diesel - £300
MOT: May 2017
168k

Got this off derskine a few weeks back, she is in good condition. Engines absolutely sound and it drives well, although the O/S/F driveshaft is clicking away so that will need to be done at some point.

The rear seat bench is a different style to the rest of the interior. 2 keys.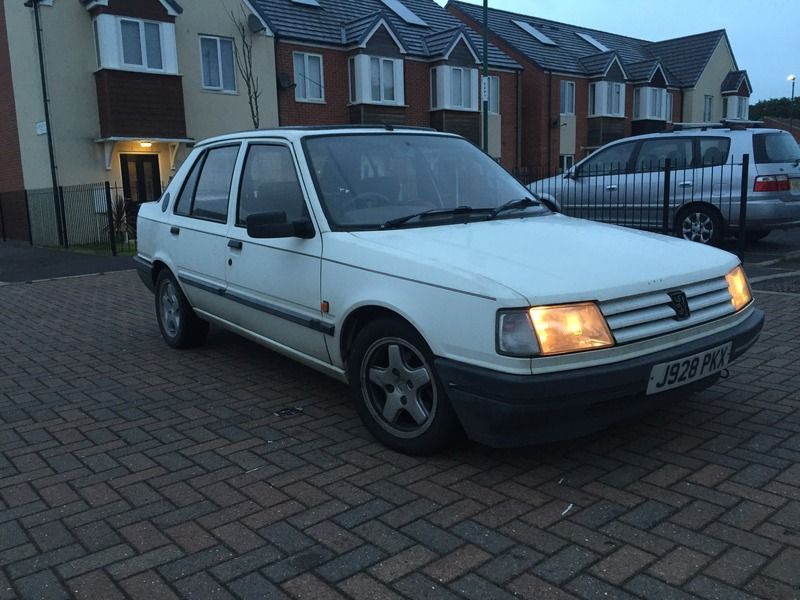 1997 'P' Jeep Cherokee 2.5 Petrol - £495
MOT: February 2017
146k

Got this off my mate to settle a debt that I was owed. She's not a bad old bus actually, great for OMGOFFROADKAOS, tyres are pretty much brand new.

The non-V8 petrol probably isn't the best engine combination in these but she's not too bad, MPG is around low 20's. Has a winch bumper fitted, but no winch. One of the sills will likely need a tickle with the welder ready for the next MOT.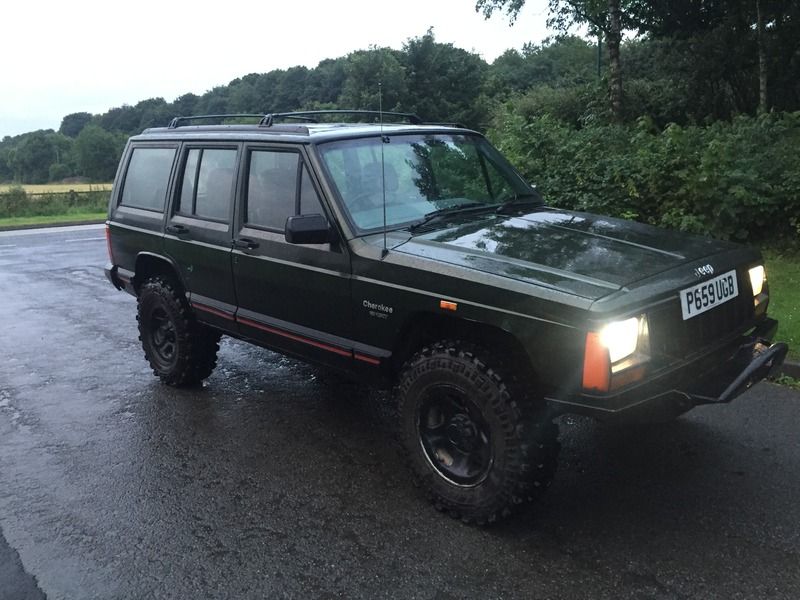 1972 'L' Triumph Toledo 1300 - £1300
MOT: March 2017
42k

I bought this last year, sold it to PBK in May and bought it back in July. Thing is, I had so many plans for it but no time to start any of the work and my Cortina still has some outstanding work which I started a few weeks ago and simply have not got round to sorting.

She's not in bad shape, minimal rust. It has had a blowover in the past and it isn't the best job and quite patchy in places; Ken did have a go at polishing it up and some areas it has come up really well.

To drive she is spot on – always starts first time, interior in good condition just needing a bit of a clean. I've got absolutely tons of photos of this car and there is a fair bit of history with it.

She flew through her MOT in March and has probably only done around 600 miles since!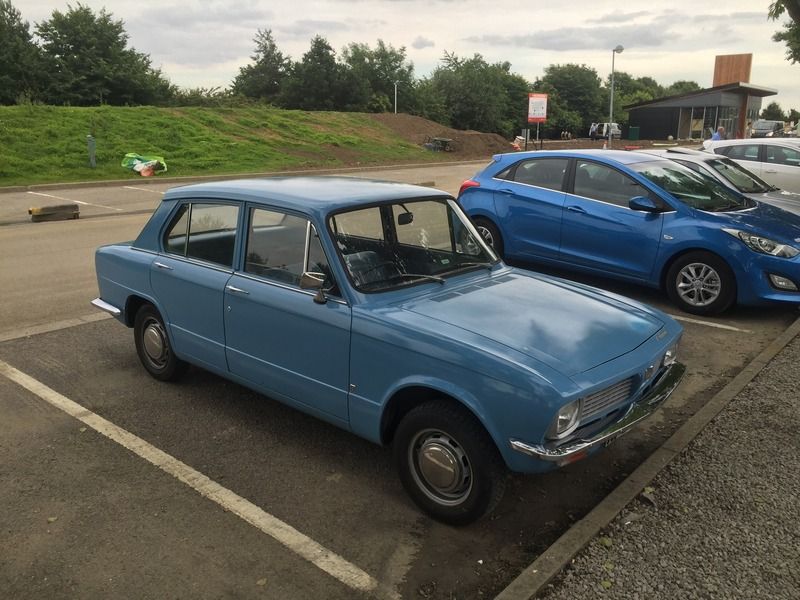 2002 '02' Vauxhall Omega 2.2 CD Auto - £450
MOT: 12 months
97k

I've had this sitting at my lockup for a couple of months now – it's my dads old one but he replaced it with the MV6 (below) so this became surplus to requirements. I will put a full MOT on this for the buyer.

She's not in bad shape, some dings/marks around the body and bubbling on one of the rear arches. Quite economical for a 2.2, EML intermittently comes on and then goes off, I've read the codes in the past and cleared them (can't remember what they were now) but she drives spot on and it's nothing which affects MOT emissions or anything as it only needed a backbox and wiper blades last year to go through it's MOT.

NB - it does have a matching set of wheels (all 4 are the same as the front one in this pic - the odd wheel is just because we had a puncture before a long trip)




2001 'Y' Vauxhall Omega 3.2 MV6 Auto - £600
MOT: 12 months
160k

Bought from ColC earlier this year for my dad to replace the above with, but he's now ended up with the ex-SpottedLaurel LS400 which he much prefers, so I had this back off him. The MOT has lapsed on this one at the end of July so I will throw it in and sell with a fully MOT.
This car defies its mileage completely – timing belt was done at 152k, it has a folder of history with it and drives so much better than my 2.6 MV6 which only has 94k on it!

Good tyres, it has an Irmscher front grille, finished in petrol blue, the only downside really is the dent in the N/S/R door, which really needs sorting as the car is immaculate otherwise. No rust on any of the arches which is getting rare now. She flies as well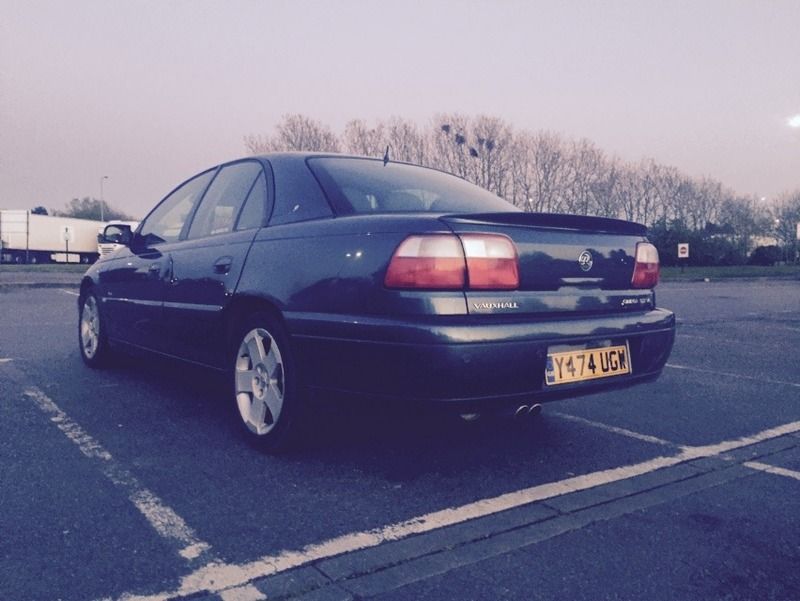 1982 'X' BMW 728i Auto - £600

I'm reluctant to get rid of this but it's one of those cars that is just sitting there and I know will still be there in 12 month time waiting for me to even get started on it.

She's currently a non-runner, I believe it's the distributer at fault. I did have her running about 3 months ago but she was lumpy and misfiring, she's had all new service parts fitted about 6 months ago after its last round of not starting. I'll be quite honest I don't think she will need much to start and any prospective buyer is welcome to come and tinker at their leisure, but realistically I could just do with the space.

Pretty solid all round and in good condition, she doesn't need any welding and I can't see any evidence of previous welding. Unlike a lot of E23's which rot from the inside out this seems solid in most areas.

Inside it has some crappy seatcovers fitted, the rear bench is in a poor state which I'm guessing is why they're on – the previous owner had a dog and I think his claws are what has started unpicking stitching etc.

115k on the clock and when I brought her back up from London last year she drove faultlessly.