Ever since I admitted, in my closing report on my Mazda, that I was replacing it with a Mk4 Espace and basically had no responses of support I did wonder if I had gone completely mental. After all, this is the car that came bottom in a reliability survey and is generally synonymous with everything that went wrong at Renault in the early 2000s, i.e. too much unproven technology too soon. But even so, given the number of Laguna lickers on the forum I wondered, how bad could it be?

The main reason I bought this, of course, was alcohol + price, that heady combination. £550 (offered and immediately accepted on eBay), MOT until February. I hoped, and still hope, that although this is automotive Russian Roulette I was taking at least one bullet from the chamber by selecting a petrol engined model with a manual gearbox in a low(ish) specification. There's only one way to find out...

Saturday saw me up early and being driven at high speed by my brother to Ampthill on the outskirts of Bedford, some 90 miles from my home. Arriving at the seller's house an hour early (a courtesy text unacknowledged) there was no response at the door, but the car was there - albeit I couldn't see much as it was wedged into a very narrow alley. We retreated for breakfast and half an hour later saw me shown around the car, monies exchanged and an uneventful drive home.

So what did I get for my money? As usual, a curious mix of the better and worse than expected.




Personally I think this last generation of Espace (I'm ignoring the fact Renault released a new model last year in mainland Europe - it's more SUV than MPV) looks pretty freakin' cool. I love the TGV-inspired front end, although this causes form over function issues as we'll see later. The body is generally straight. The wheeltrims were a nice touch as the eBay photos showed none; the offside front is missing but a secondhand replacement for a tenner is winging its way to me to complete the set. Pleasant surprise no.2 was a decent set of boots; Autoshite-favourite Uniroyal Rainexperts on the front and Avon ZV3's on the back.




On the minus side the seller spoke of "car park dents" but only photographed the nearside. I should have, of course, asked why - the answer is a small dent and scuff on the leading edge of the driver's door...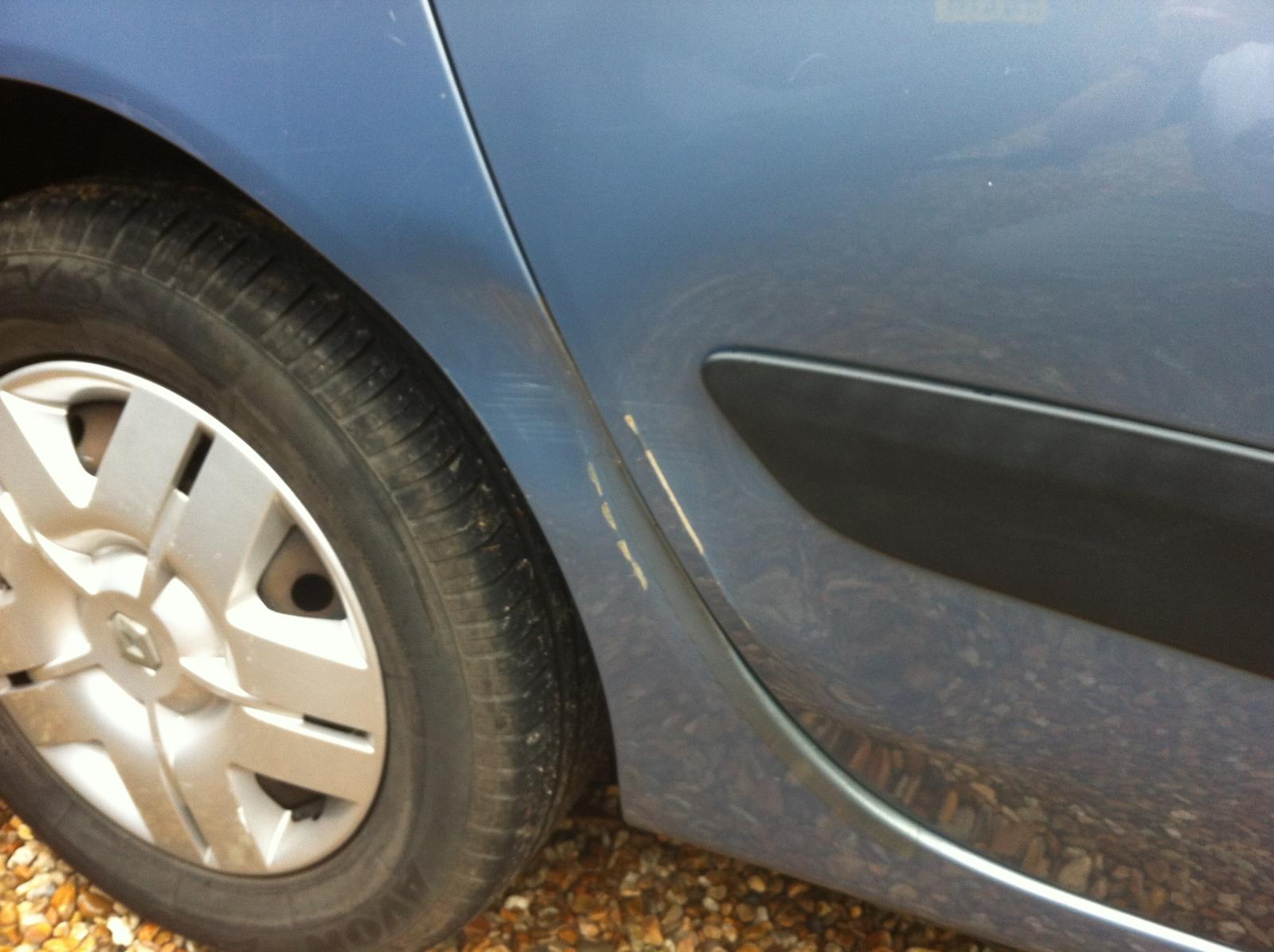 ...and a similar ding on the offside rear arch. Currently undecided about rectification, although touch-up paint is on its way.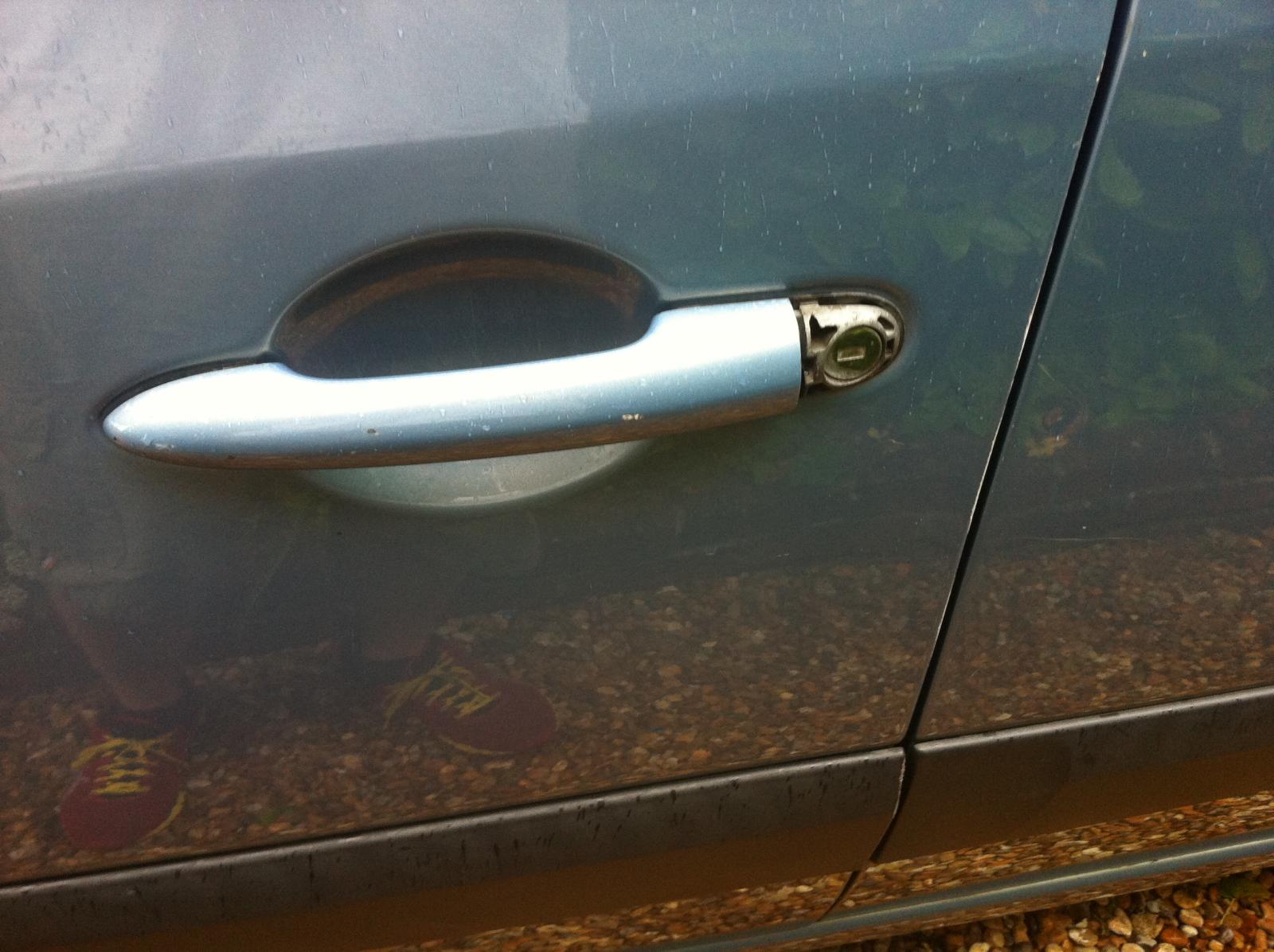 The seller mentioned that the keycard doesn't lock the car, hence a missing cover for the lock on the passenger door. Surprise, surprise - shaking the keycard produces a rattle, so the microswitch for locking will have fallen off. I think I will use one of the keycard repair companies - any suggestions, Laguna 2 fans?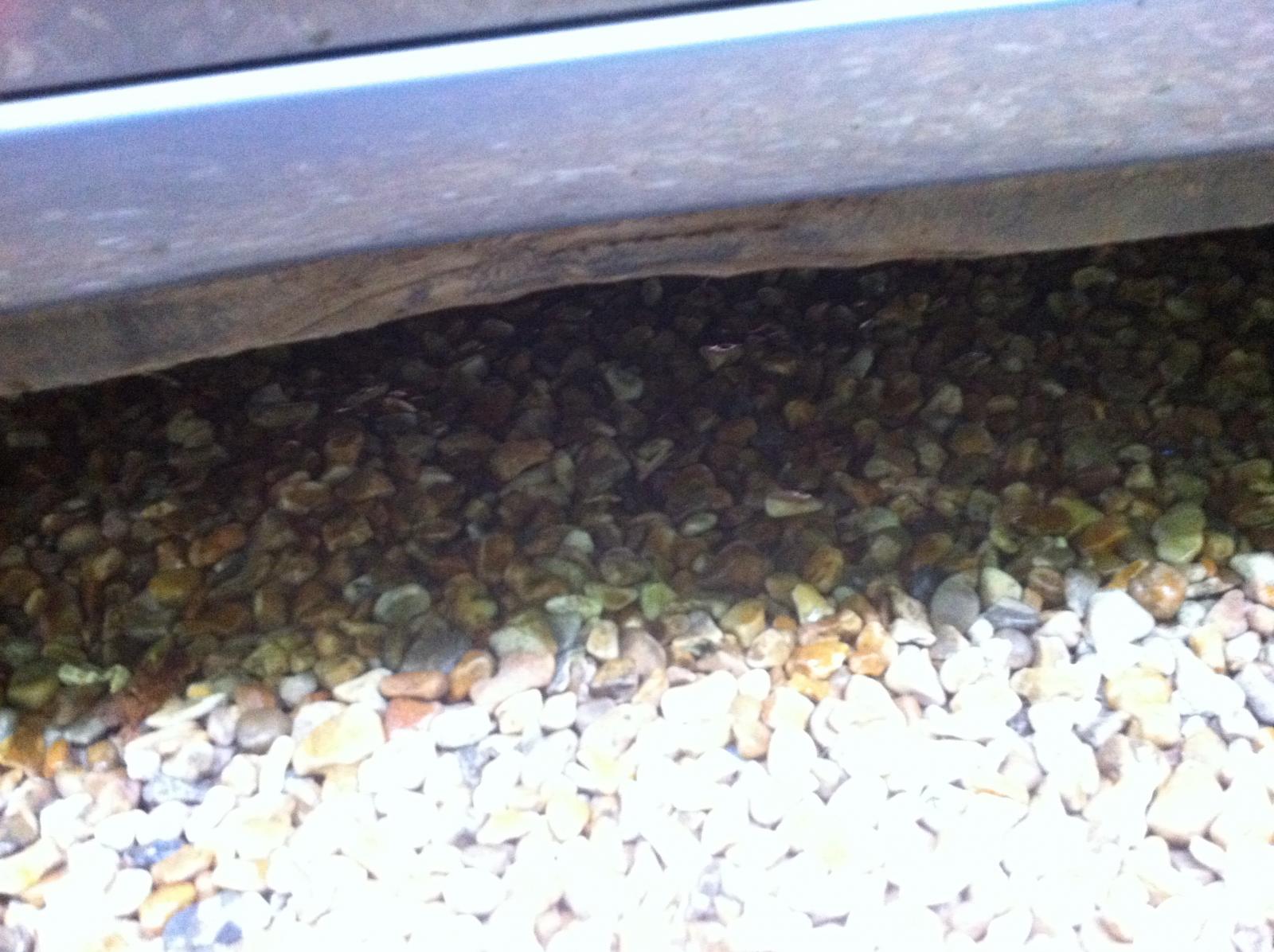 Not sure what caused this sill dent, nor whether I can do anything about it. The last Espace was built by Renault, rather than Matra, and in steel (aluminum doors and bonnet) rather than fibreglass). Like most modern Renaults, it seems rust free.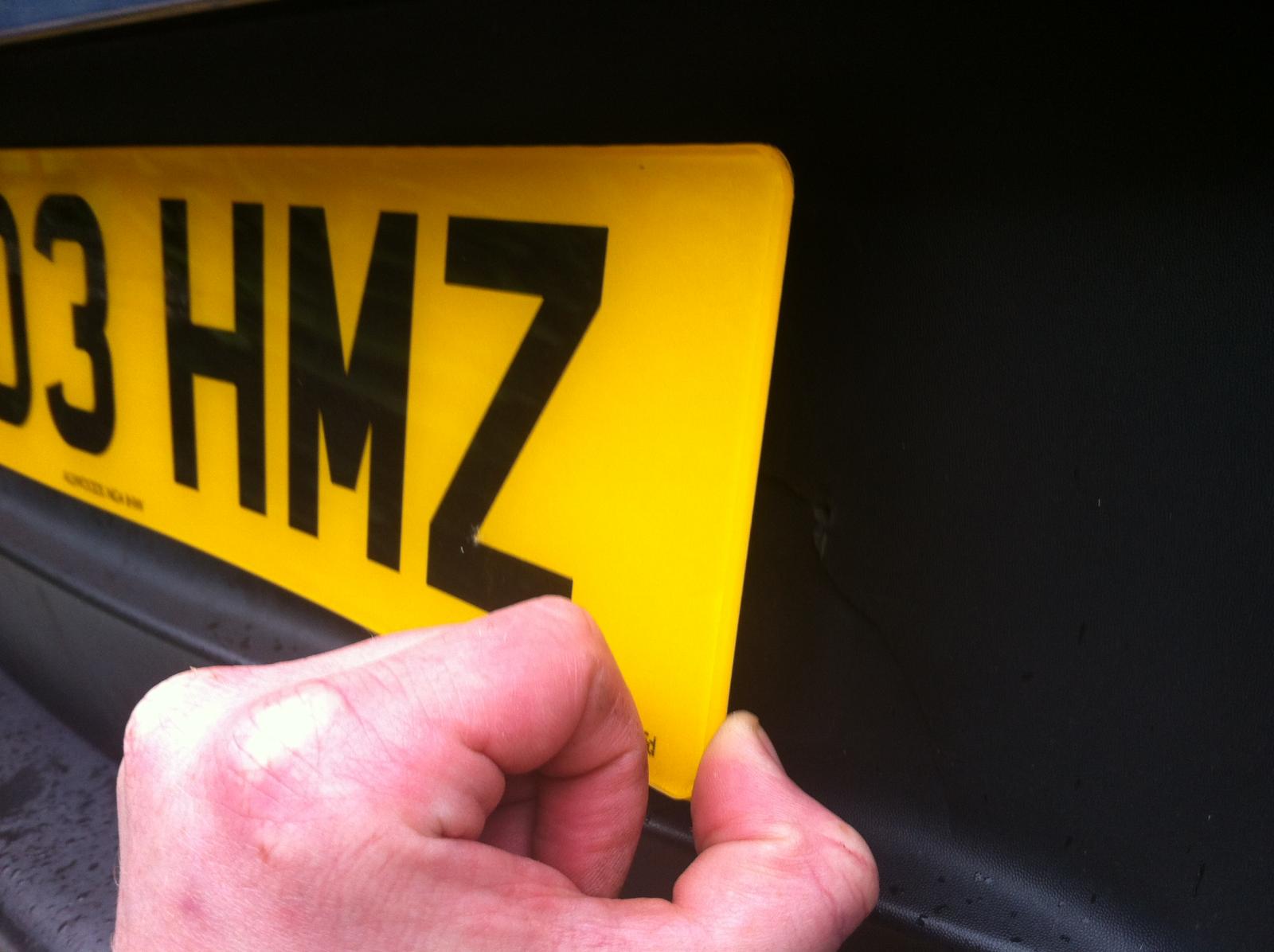 Tailgate lower trim has a crack behind the numberplate and some damage inside, I'll be firing up the soldering iron to sort this out.




The entire dashboard is pretty much a massive multi-compartmented glovebox/rattlefest with a thin digital instrument panel strip at the top. It all seems to work which is good. The engine light is on and the computer tells me "antipollution monitor faulty" which I assume is oxygen-sensor related. My OBD reader didn't find any codes and put out the light, but it came back on within 20 miles. Do I need CANCLIP or something?

The main downside of the car is interior-related - it ABSOLUTELY HONKS of cigarettes. This is very sad - as a former smoker I know it's hard to give up but the seller had 7 kids and I'd assume they've all had to dodge ash on a daily basis (blim burns on pretty much all the seats and trim panels). I've given it a wet vac today and once it's dry will take another look. The tar coming out of the dashboard plastics is unbelievable. There's also various broken or missing bits of plastic trim which will need a scrappy visit if I can be bothered.

Also the aircon is dead but I kind of expected that. I doubt it will be as simple to resurrect as the Mazda's which really was just in need of a regas, but I will have a word with my local aircon wizard. Finally, Renault seems to suffer the same as VAG with the rubberised coating on switches and buttons bubbling up and peeling off.




Finally, the motor - the same as in the Megane, Scenic and Laguna 2, it's a detuned version of the Clio 172/182 engine with about 136bhp and variable valve timing via a dephaser pulley which Mr_Bo11ox has had lots of fun with. This one seems fairly quiet at warm idle, certainly not XUD levels of noise and vibration. Access is risible though, you need to take the pollen filter housing off and undo the mountings for the header tank and brake fluid reservoir to do anything! Just getting at the oil filter looks like a massive faff.

The best pleasant surprise was a decent service history - receipts from January 2012 until May last year, all from one garage for a previous owner (previous to the one I bought it off I think) totalling £3,800! This includes a cambelt kit (not clear on whether the dephaser pulley was also changed), the aforementioned decent tyres, offside front and rear springs (that explains some of the tyres then), a clutch and DMF (on a petrol - what!) and regular servicing. The fact that nearly 4 grand was spent over about 23,000 miles is pretty scary and lives up to the reputation of these motors.

It drives very nicely indeed, it has a 6-speed 'box which has a good change and the suspension is as you would expect, very cossetting, and the driving position is spot-on. I must say the Mazda has it licked for handling though, the Espace feels floaty and a real understeerer. The engine is super-smooth but it's not fast, I would say it feels slower than the Mazda which is odd given the weights are similar and the Renner has 20bhp more. The onboard computer is saying 29mpg at the moment but I've not commuted in it yet.

All in all it's early days but I've done around 120 miles now with no FTP so it's not all bad. Watch this space...