Greetings all.
The S4 continues to Go Like Fuck very well, although my list of jobs for it starts to grow. Nothing too major althought here's an intermittent vibration from somewhere that needs diagnosing as well as gearbox and axle fluids to change. My fettling mojo has been pretty low of late though.
It was logical, therefore, to buy some more shite...
A mate and I had been talking about getting a track car for some Knockhill action. I live about 5 miles away and the lure of the place has been great. I fancy taking the Locost on at some point but would rather find my feet in something more substantial.
To cut a long story short, yesterday we went halfers on this fine chariot.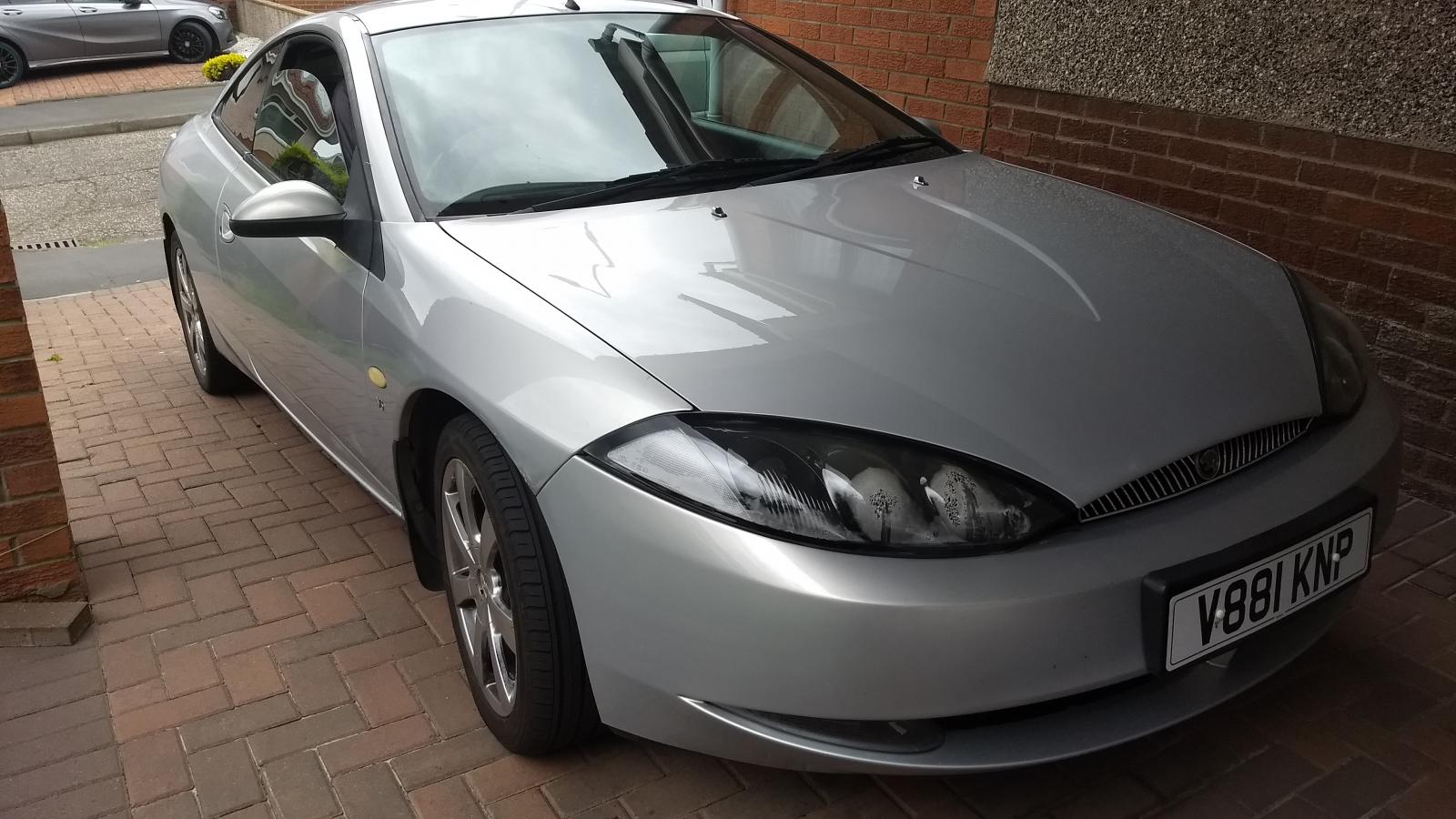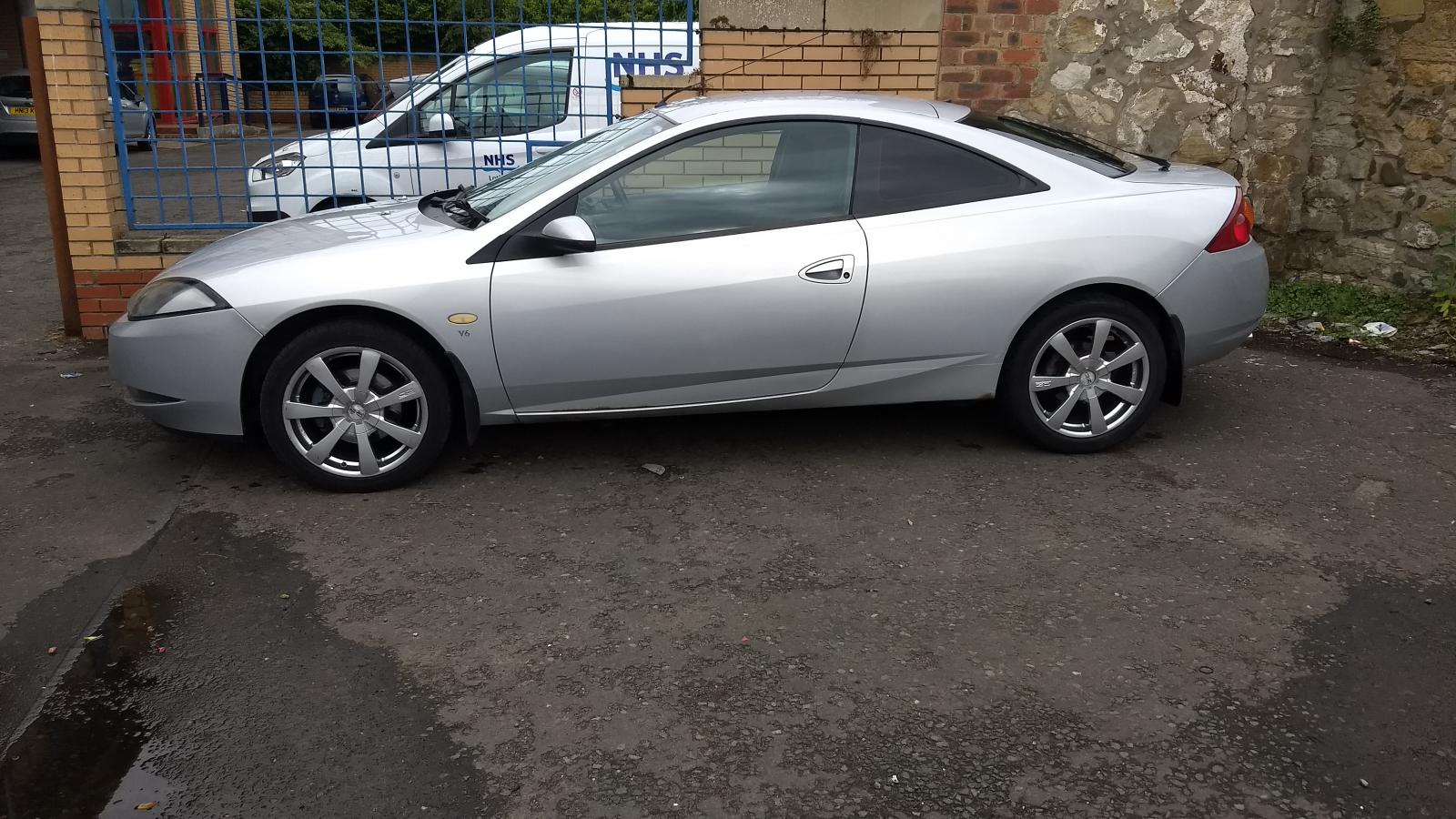 It's a 2.5 V6 manual with 170 Bhp. It has a stainless exhaust and an induction kit so obviously it has lots* more than that now. It's also cheap enought that if(when) we roll it into a ball it won't be the end of the world. Financially at least.
Randomly it has been rebadged as a Mercury Cougar (It was sold as a Mercury Contour in the US I think) and the seller reckoned the grill/mudflaps/steering wheel and fuck knows what else are worth money. We shall see..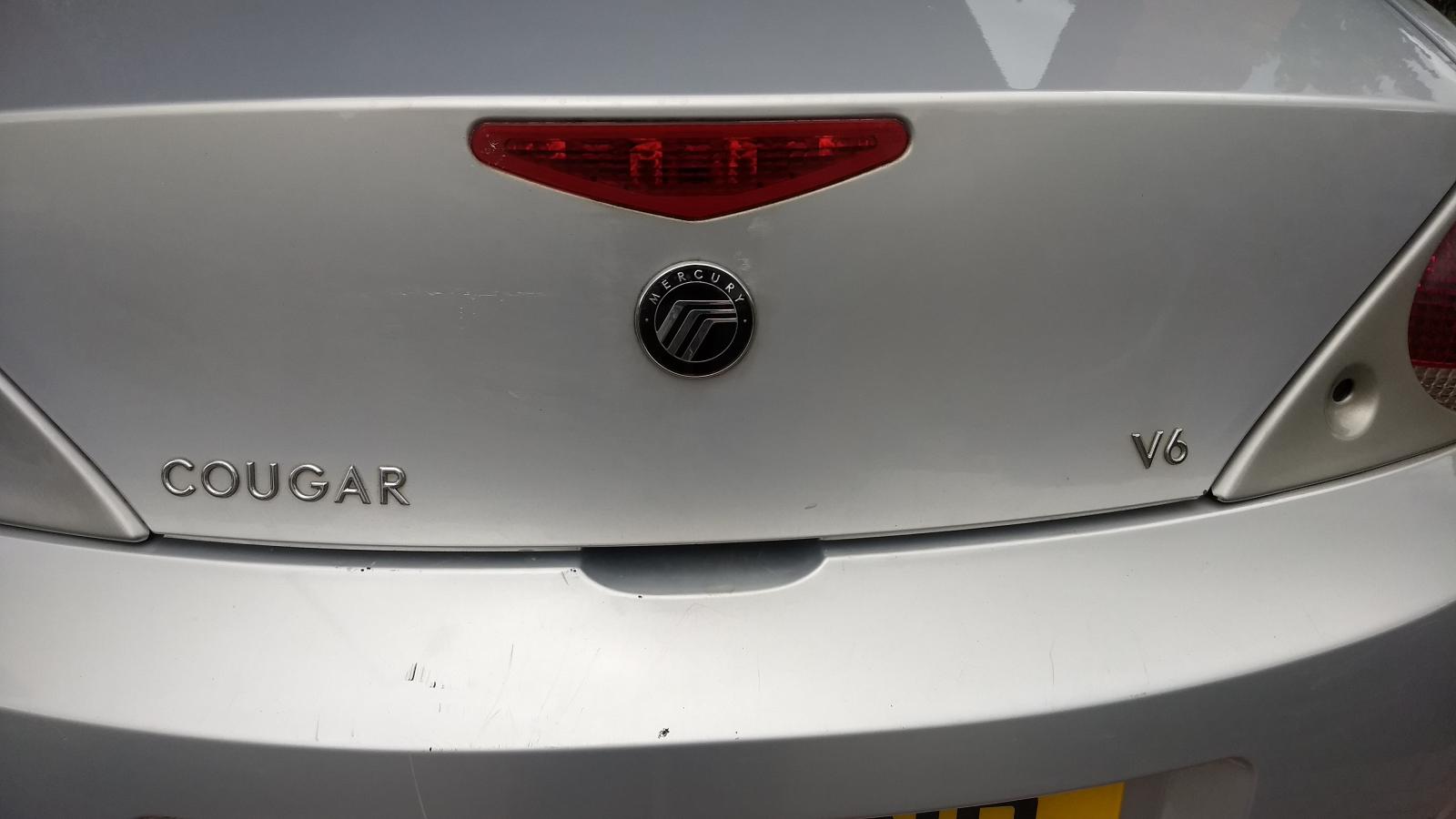 Behold our lovely light trims and tinted rear window. Guaranteed 20% across the rev range.
Opps, they fell* off
It drives OK but the tyres are shit so we'll look for some 15" (if they fit) or 16" steel wheels and flog the alloys.
There's something not right at the rear end so that's a priority, then bleed the brakes and probabaly fit discs/pads before taking it to Knockhill to show off our driving prowess. WCPGW?