I bought this fine automobile as I was brassic with Mrs Imp being on maternity leave and as such had no time or money to get the Shaguar through its test.
Mrs Imp is finally returning to work soon so I have punted the Jag through its test and this is now surplus to requirements.
Top motor, ridiculously fast for what it is and a hoot to drive.
It has smartphone connectivity in the form of a tape adapter with a headphone jack so you can listen to whatever banging mp3s you have and you can answer the phone to your mate saying "Whatup nigga" at full volume over the quality* speakers when your mum is in the car if your mates are fucking tools like mine.
Rover even future proofed the car by having a handy rubber mat to keep your phone on when driving. Top work.
Bit rusty round the edges but nowt that can't be touched up easily enough.
As I said on another thread the other day, the clutch pedal has been high all the time I have had it but it doesn't slip or owt and apparently they are often like this.
I have only replaced the front exhaust pipe during my tenure as it was absolutely fooked when I got it, other than that its not needed owt in the several hundred miles I have done in it.
I paid £200 for it and would like that back if possible. Its got test till October and get you home tax till the end of the month. My insurance runs out on the 14th so you will need your own proper cover to get home after that, no third party shizzle.
Car is located in Bradford/Leeds.
Here are a couple of photos I took today: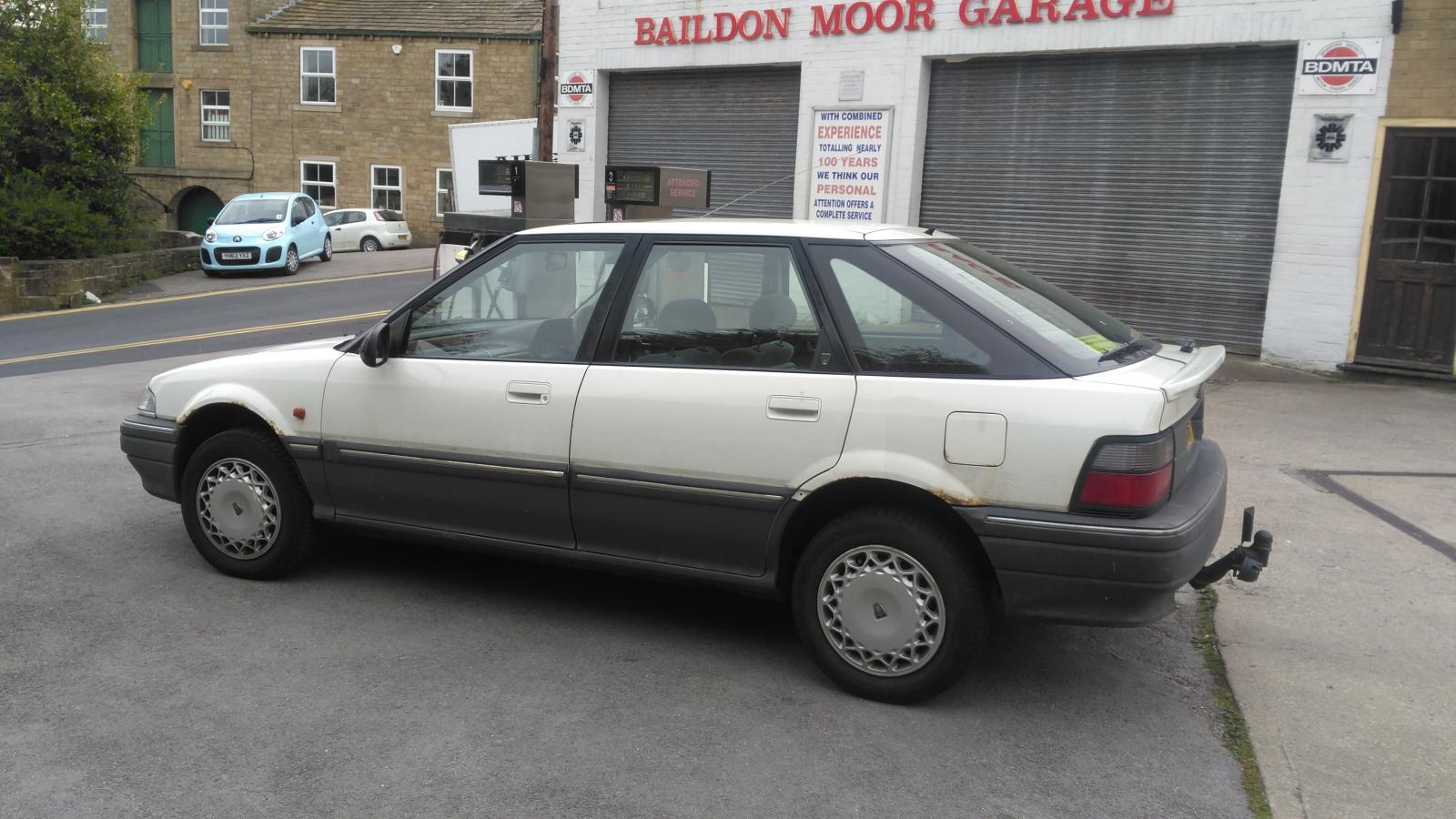 I am expecting absolutely no interest in this as there was loads last time when I bought it, so obviously when I try and move it on it will be like selling a copy of the Sun in Liverpool but here you go. A piece of Autoshite history for the price of 2hrs with a below average looking prostitute.
https://www.adultwor...3474406x1271976
I will roffle it if people are interested at £3.50 a ticket whatever works as I need it gone as want to move the Visa over here as soon as possible.