Two weeks in the Cherry Blossom season. Without a doubt, the most incredible place I've ever visited; it makes coming home to England feel like we're twenty years in the past.
THE CARS
95% Japanese cars; all are very sensible. Contrary to what you'd expect, there are no superbikes or cars modified with silly exhausts or massive spoilers. About half the cars are Kei-cars with their yellow numberplates. Any foreign car will be German, a Volvo or a Jeep. Everything was petrol, and the overwhelming majority were automatics. All were essentially new and in immaculate condition - not once did I see a broken down vehicle or a recovery truck. Garages are almost non-existent. Driving is sedate and safe, we could never figure out the road rules but pedestrians were well respected. No horn blaring, everybody was courteous and knew what they were doing. Fuel is about 75p a litre, but I believe lack of parking deters motorists most. There is hardly any parking anywhere, and ingenious solutions involving car lifts and stacking and ubiquitous. Congestion is minimal. Major roads are tolled. Taxis were quite homogenously Toyota Comforts:
The road infrastructure was second to none:
THE BIKES
All mopeds and Honda Cubs. Lots of strange three wheeled Honda used for utility:
(yes, you can get Maccy Ds delivered!) There were also bicycles everywhere - to the same extent that there are in the Netherlands or Denmark, or Shoreditch. So many that bicycle parking is a massive problem as there are just so many. Cycling is the transport mode of choice for most, it appeared. There also appeared to be no rules for cyclists - pavement or road (often against oncoming traffic also), you decide! It all was very harmonious, though.
THE TRUCKS
All diesel, a small number CNG. All manual and they friggin love modifying them. A modified truck looks like this:
A normal one looked like this: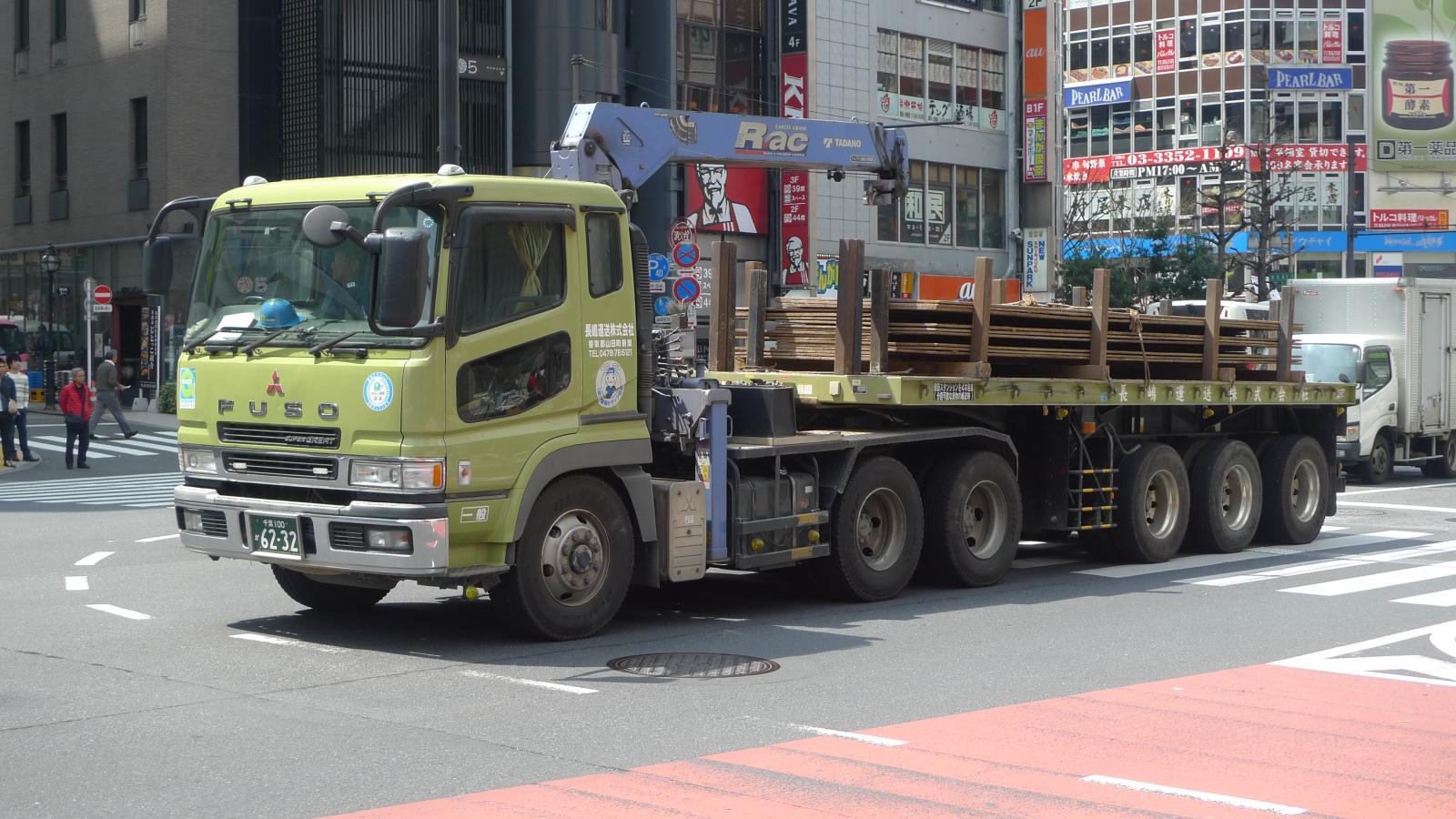 And this appeared to be a more typical lorry. 8x4(2?), with a stainless/aluminium body:
Domestic brands (Isuzu, Hino, Nissan, Mitsubishi) have a quadropoly, although I did see a couple of Euro3 style Volvo FH tractors. Small lorries and vans are all the little cabovers that recovery firms and landscape gardeners like over here. There's also some bizarre obsession with modifying gearsticks with these...
THE BUSES
Were shit. I went on a couple and they're all indigenous rigids. They're all unrefiend with manual gearboxes, although a few are also hybrids. Europe wins here. Here's a typical bus station, also spot the weird SWB one on the left: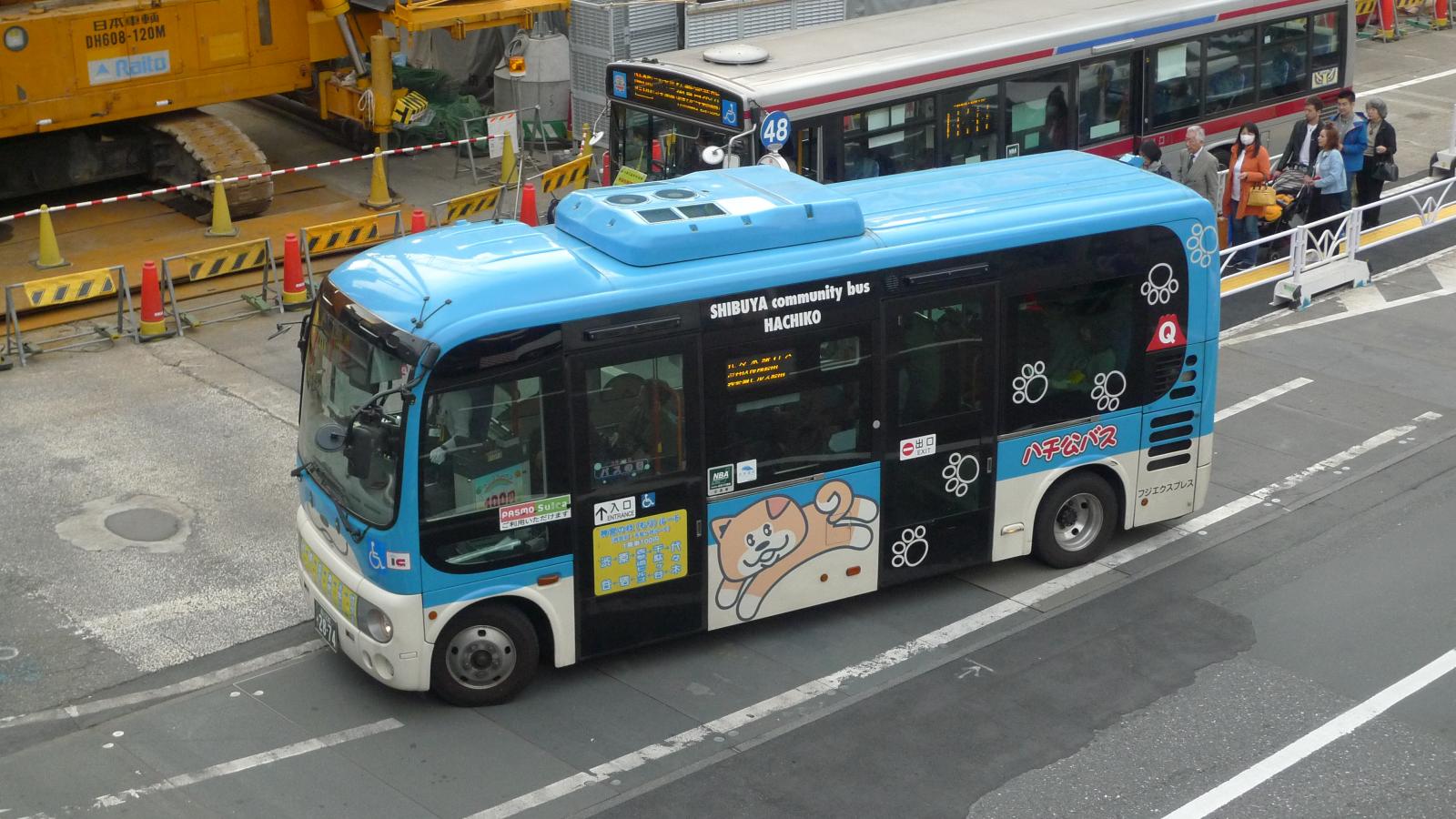 THE TRAINS
Were out of this world. To get to London I have to get a train I have to use something built in the 1970s and is powered by diesel, where I have to open my door by sicking my hand out of the window to grab the handle. I have to stand or sit in an uncomfortable seat which isn't aligned with a window, and the train will be late. To get between Tokyo and Osaka, I use this:
https://en.wikipedia...ries_Shinkansen
It has 23000 horsepower, tilts, can do 0-175 mph in three minutes and is never late. Inside they are quiet, spacious and comfortable. The seat reservation system works perfectly. It has a nice toilet and a smoking room. The seats spin around (on local trains they flip over) so you are always facing the direction of travel.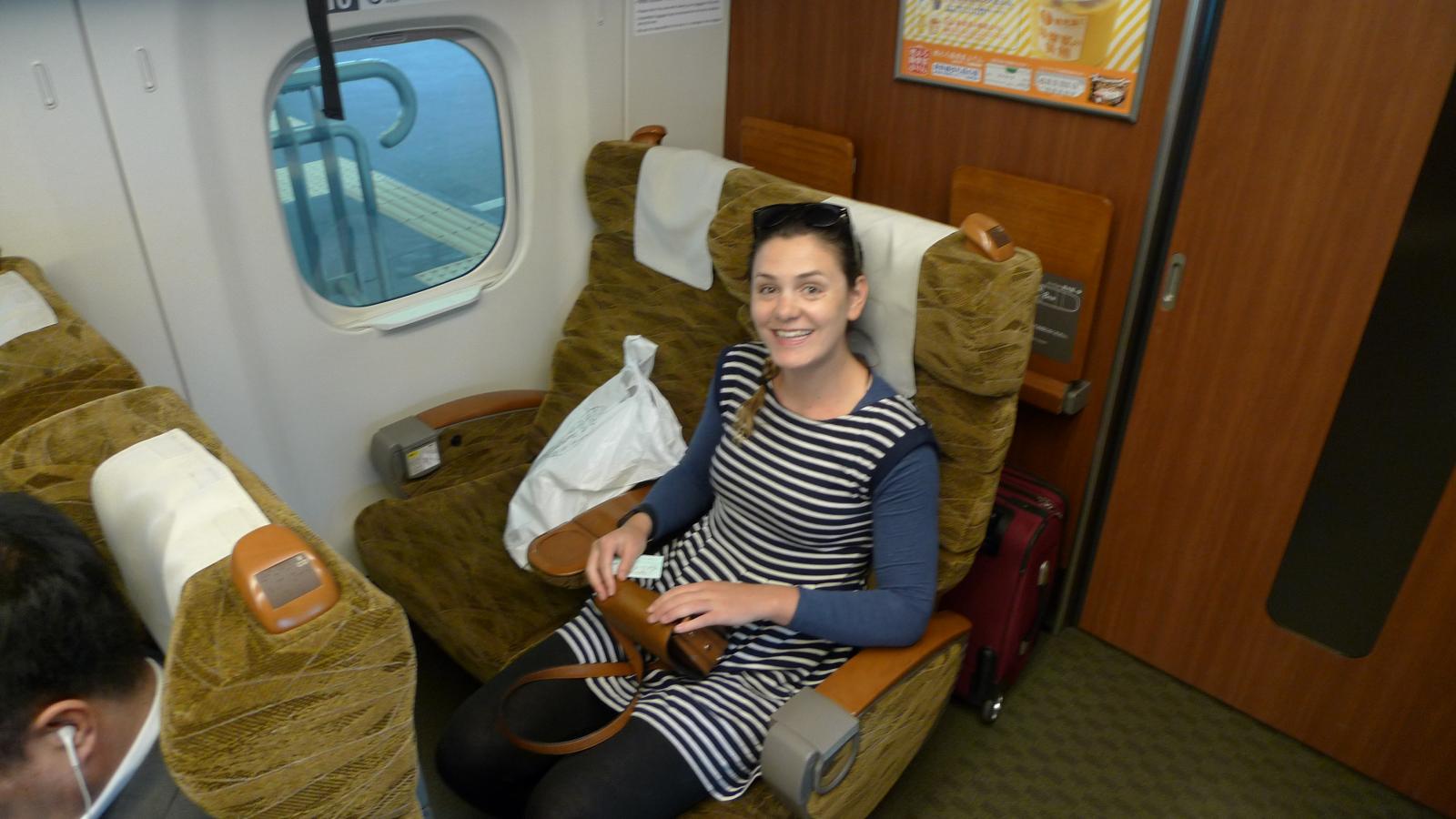 Standard class here is like first class at home, if not better. The train crew bow as they enter and leave carriages. The acceleration is phenomenal - you're pressed against the back of your chair right up to the top speed.
Regional trains were equally incredible. This is a train on Tokyo's Yamanote line:
Every day this one line carries more passengers than the entirety of the London Underground, or France. As does Tokyo's busiest railway station, where the entire population of Manchester passes through it every day, twice. The trains are mind blowingly busy. Again, the system does though work in perfect harmony, is simple to use and extremely cheap. These jingles are constantly played at stations. I loved it:
This is the fastest train in operation, the E5 Shinkansen, with a top speed of 200 mph.
Some trains were old:
Some just looked odd: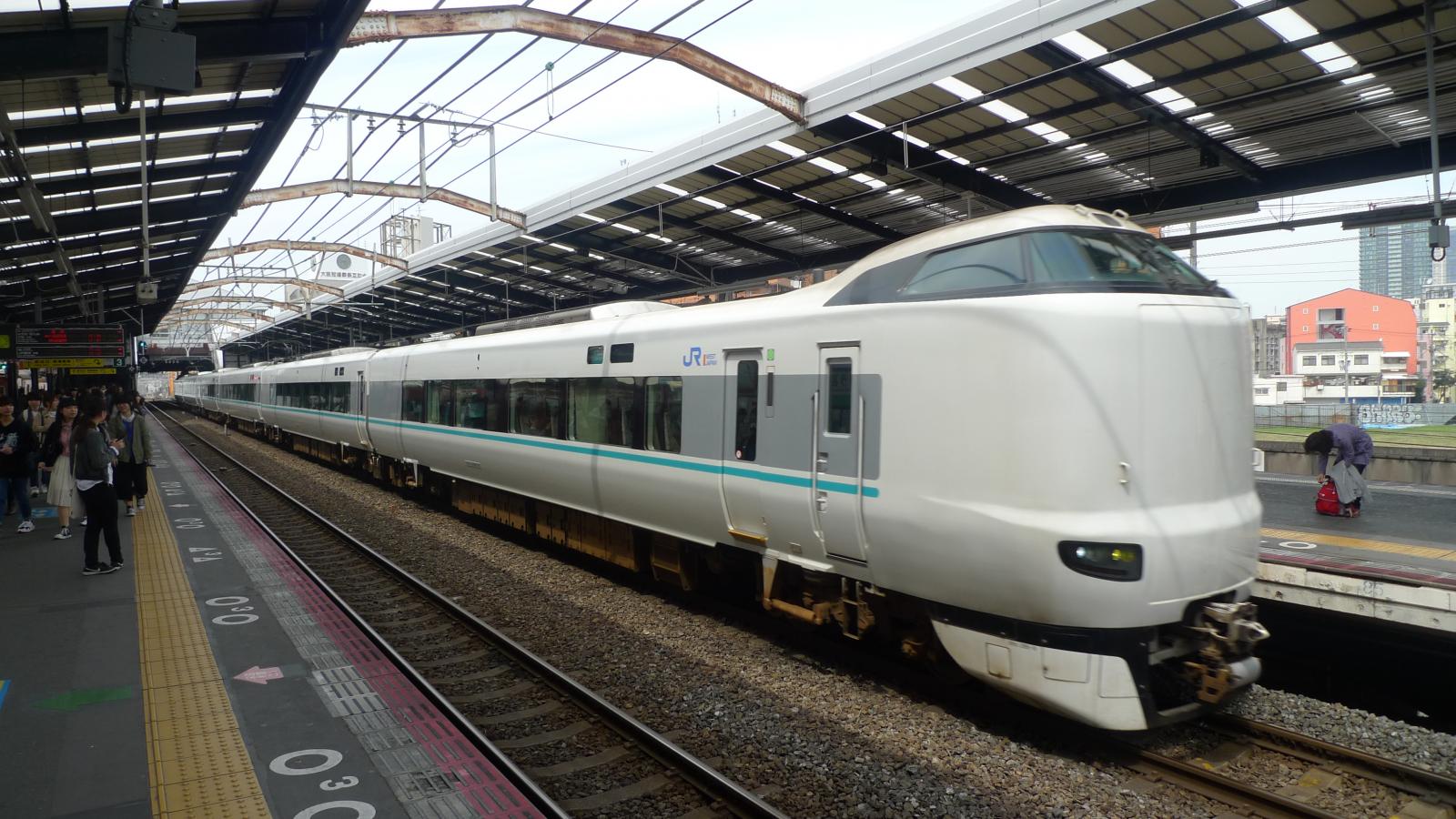 They are truly obsessed with trains over there. You can eat one, or eat out of one: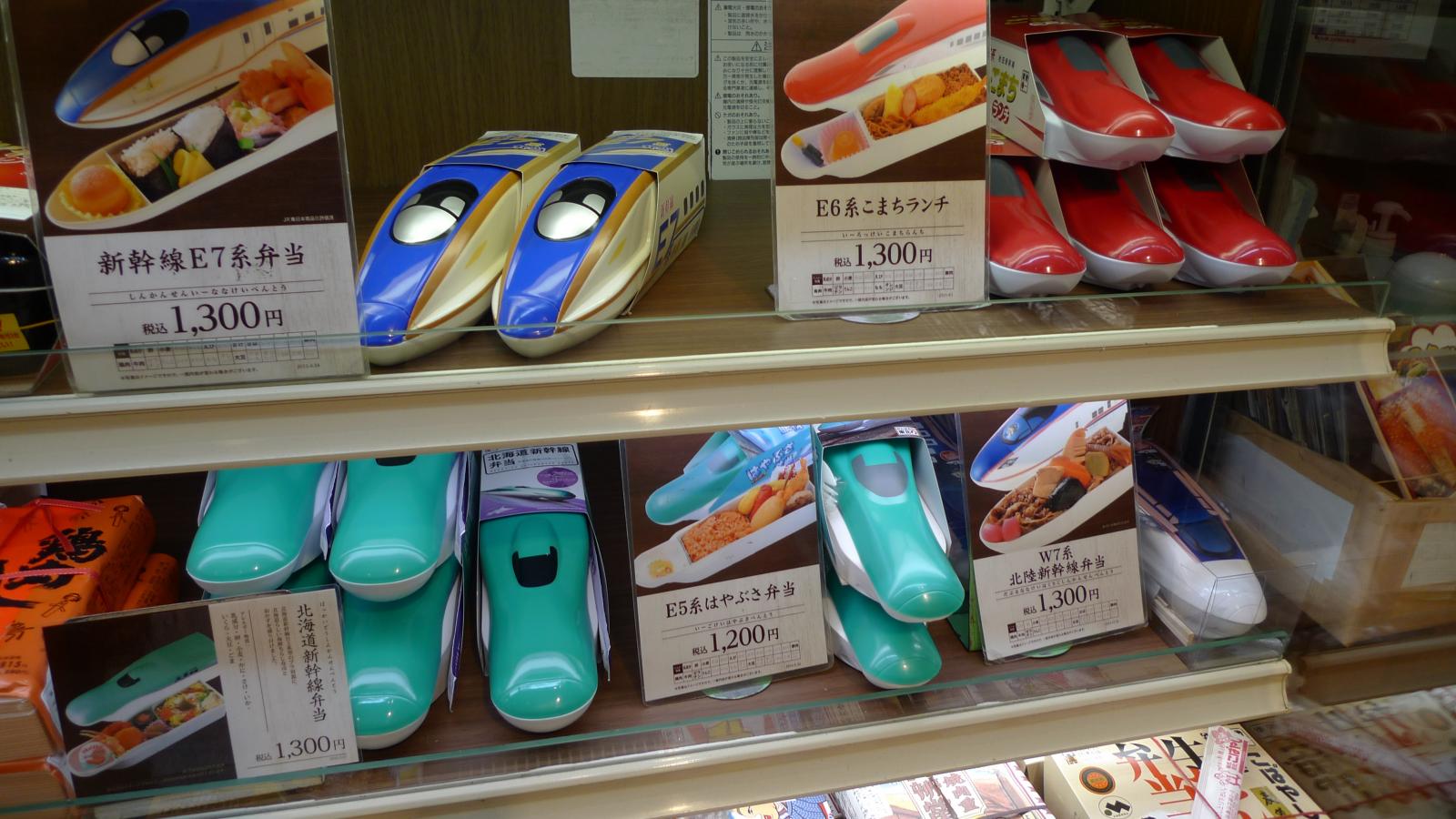 There were even photo booths where you could get your picture taken with one!
You could even sit at the front and pretend you're driving!
Of course, there was Autoshite too...