GET THE FULL GOONER EXPERIENCE FOR JUST £4.50 HERE AT SKINFLINT MOTORS!!!! Its what all the cool shiters are driving nowadays - get in on the act before prices rise out of the reach of genuine enthusiasts!!!
This Laguna passed its MOT this week, TBH its a bit surplus to requirements though its a perfectly decent car. Anyone fancy experiencing life as a Goonerist? You could do a lot worse than this one, its much better than I expected. All the elec windows work too!!!! I only bought it to see how shit these old things are, that experiment is now complete as I have 'upgraded' to a 2.0 turbo auto estate Gooner so that tells you whether I liked it or not.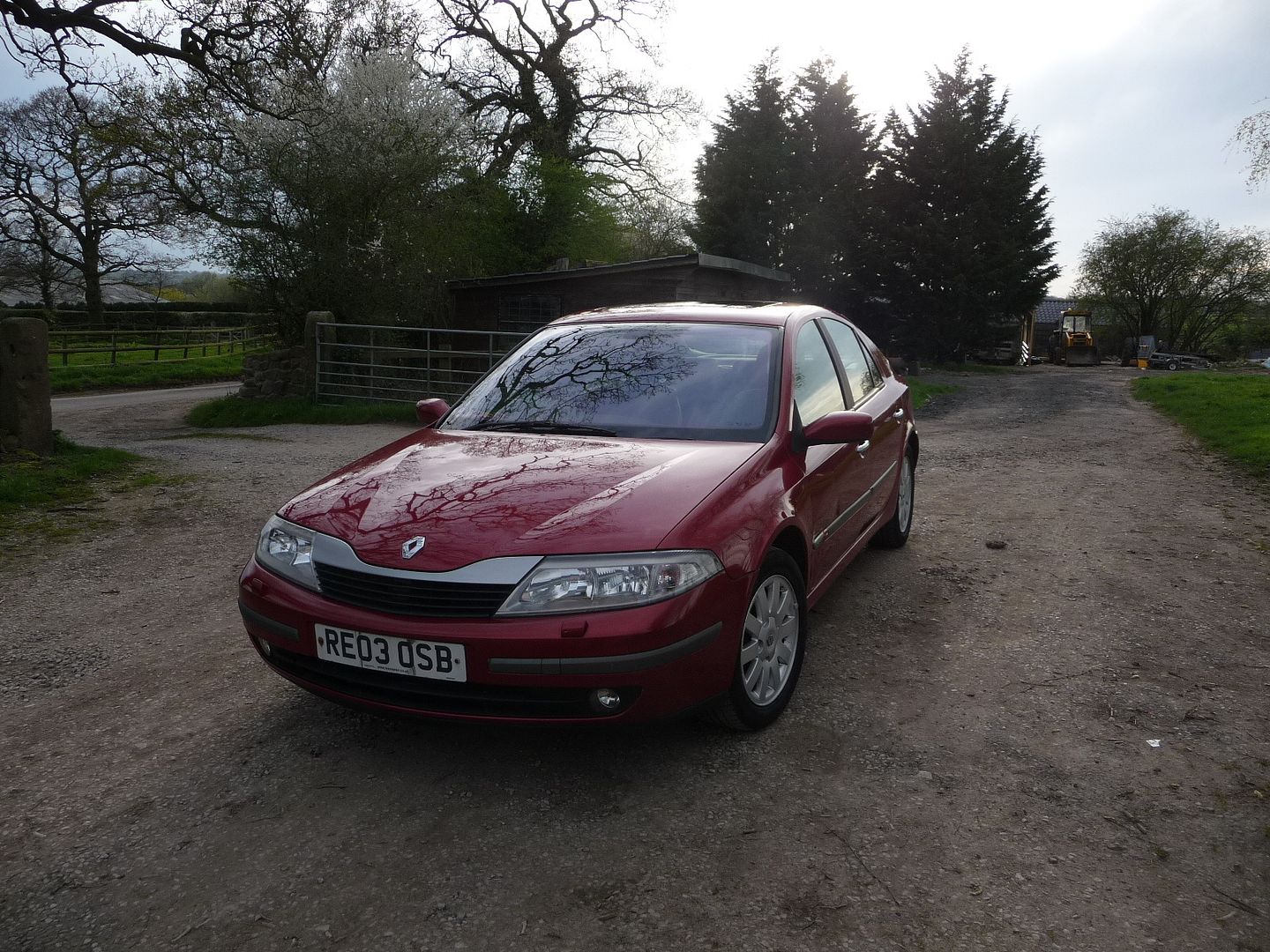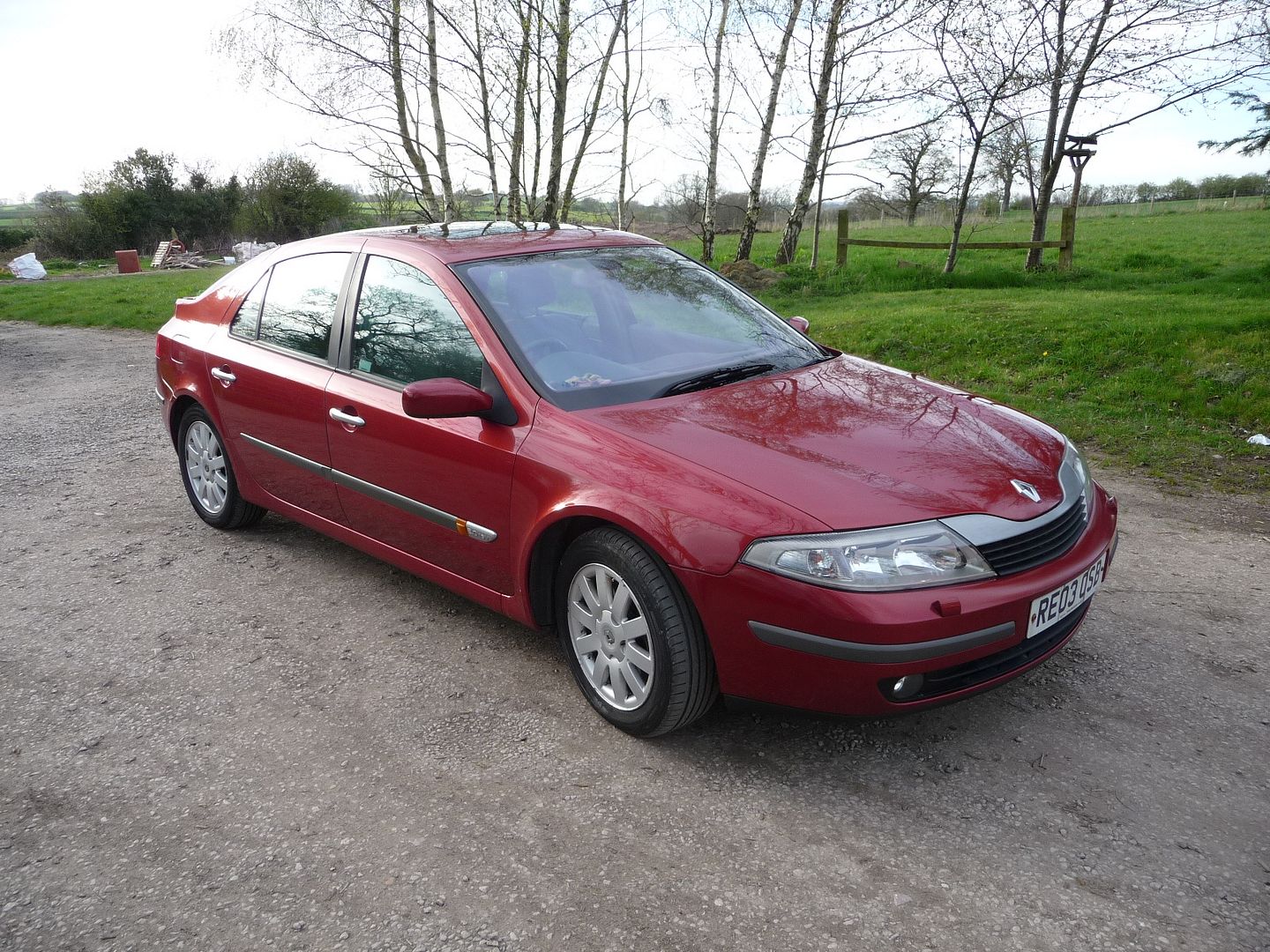 Its an 03 plate 2.0 16v Privilege spec, which means it has XENONZ, an excellent-sounding in-dash 6-disc CD changer, trip computer (all working), elec sunroof and no doubt some other stuff which I have forgotten. Its got 115,000 miles on and the engine and box are very fit and healthy. Pulls well and does 37mpg average. Don't know when the cam belt was done but I inspected it when i changed the dephaser and it looks pretty 'young', no shadows of the teeth showing through on the smooth side. I certainly wouldnt bother changing it for a couple of years. I have done about 1500 miles in the Gooner and done a fair bit of de-snagging including:
New discs & pads
keycard refurbished with new microswitches & battery
2 new coil springs
interior clean-up
fresh MOT
sourcing a spare wheel!
other odds & sods
Bad points:
I changed the dephaser for a s/h one off ScaryoldCortina's old engine. Its better than the old one but still a bit tappy at idle unfortunatley. I changed the oil for the right 5/30 fully synth but that didnt help. If I was keeping this car (or if I won it for a fiver) I'd probably buy a new dephaser (£90) because I have enough karma with the rest of the car now to justify it.
Only one keycard, though recently refurbished
Dent in passenger front door.
2 x tyre pressure sensors buggered
Outside air temp display talks nonsense
The car is available from next weekend when i will swap the insurance onto my Rover 45 V6. Collection from Uttoxeter.
Usual roffle rules apply, tickets are £4.50 each, don't send any money till all numbers are taken!!!