It all started when a little a35 was advertised by Cros and I was not quick enough so that was gone too quickly.

Not too long later there was another for sale thread with reference to a £399 Toledo, I nearly didn't click on it but when I did I was surprised to not see VAG content. Having learned from the a35 disappointment I fired off a PM straight away. When Tim got back in touch he sent over loads of pictures of all parts of the car showing all the bad spot and none of the good parts! The car look honest but a little tatty in the pictures.
Obviously it was not local and collecting it from the middle of nowhere would be an absolute nightmare so I agreed to buy it and sent over the money.

A plan was kind of put in place, I was going to Manchester to visit family and Manchester is in England so a lot nearer to my new car. A lift from Manchester to Tim's was organised by using the following words 'Dad are you busy Monday?' Sorted.
Monday arrived and with insurance in place and an MOT booked to make me legal off we set. Hill and Dale were travelled until we arrived at a strange place with smooth roads, this we found very unusual, even the road to Tim's which was not on the sat nav was smoother than a lot of roads in the local area. This I was taking as a good omen.
As we pulled in to Tim's fantastic place, more than a little jealous, we met the man himself. A cursory look around the car and a quick spin up the lane led to some paperwork.
All offers of tea and hospitality were politely declined with the unknown length of journey in an unknown car ahead and a time limit of having to get to the garage before it closed.
A quick picture of the speedo before setting off.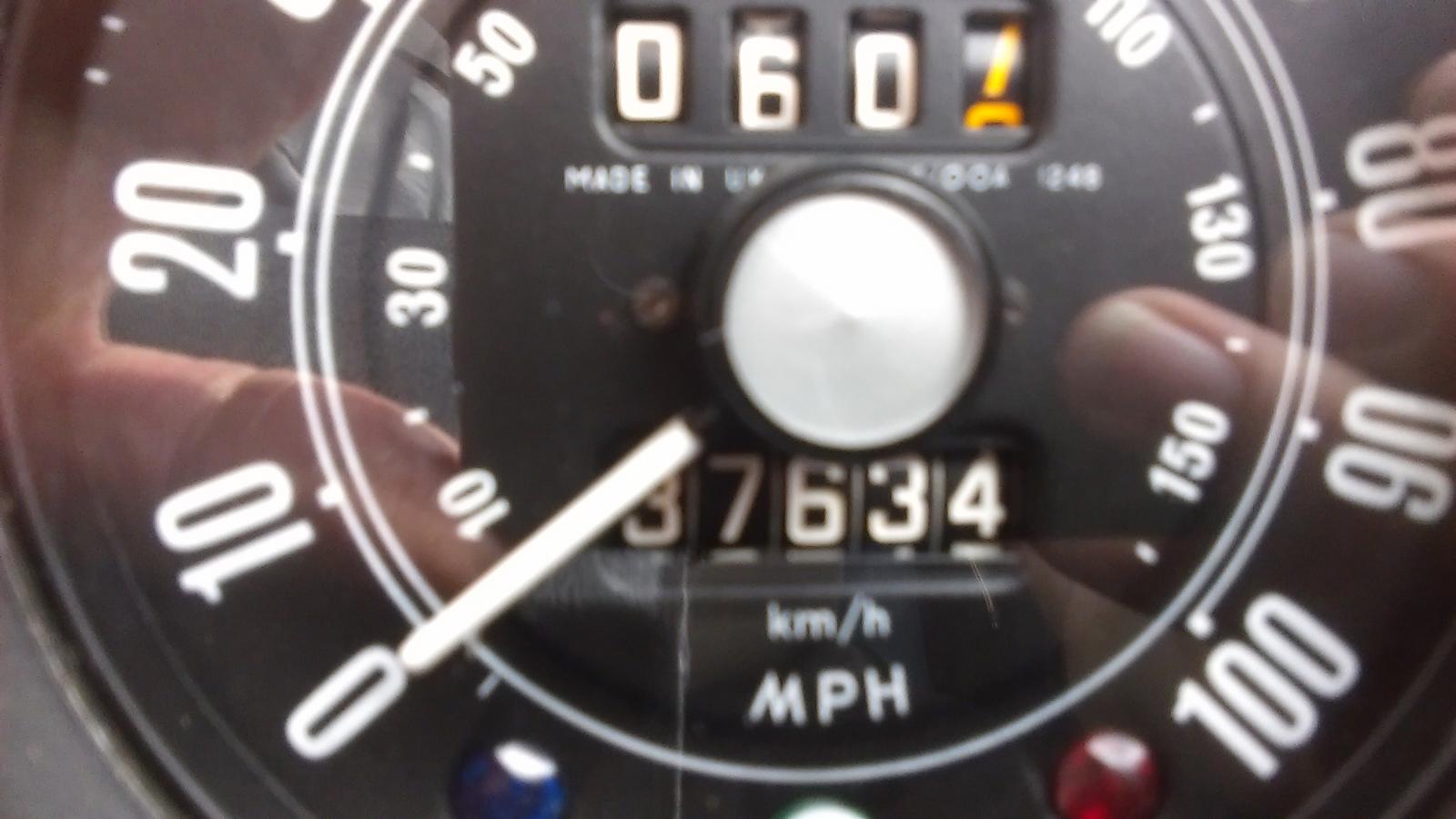 More coming up, still typing!