After the visit to Appleton Roebuck for fuel, I thought I would share some details of a few (all UK branded - why??) interesting petrol stations in the Huddersfield/Bradford areas. There are very few such places still serving fuel in most of the UK, but in Yorkshire they can still be found!
Blacker Lane Huddersfield - a UK branded former Rootes dealership which continued to serve fuel until around 2011. One pump has recently been removed, and the building brought back into use as a body shop. Unfortunately the rather old fashioned enamel UK petrol pole has been covered over accordingly! This forecourt had space for only one car at a time, and difficult access - hence it tended to be more popular with motor cyclists!
Rootes sign still in evidence
Leeds Road, Huddersfield. A van dealership that still serves fuel. Attended service, reasonable prices, hand written petrol receipts - what's not to like?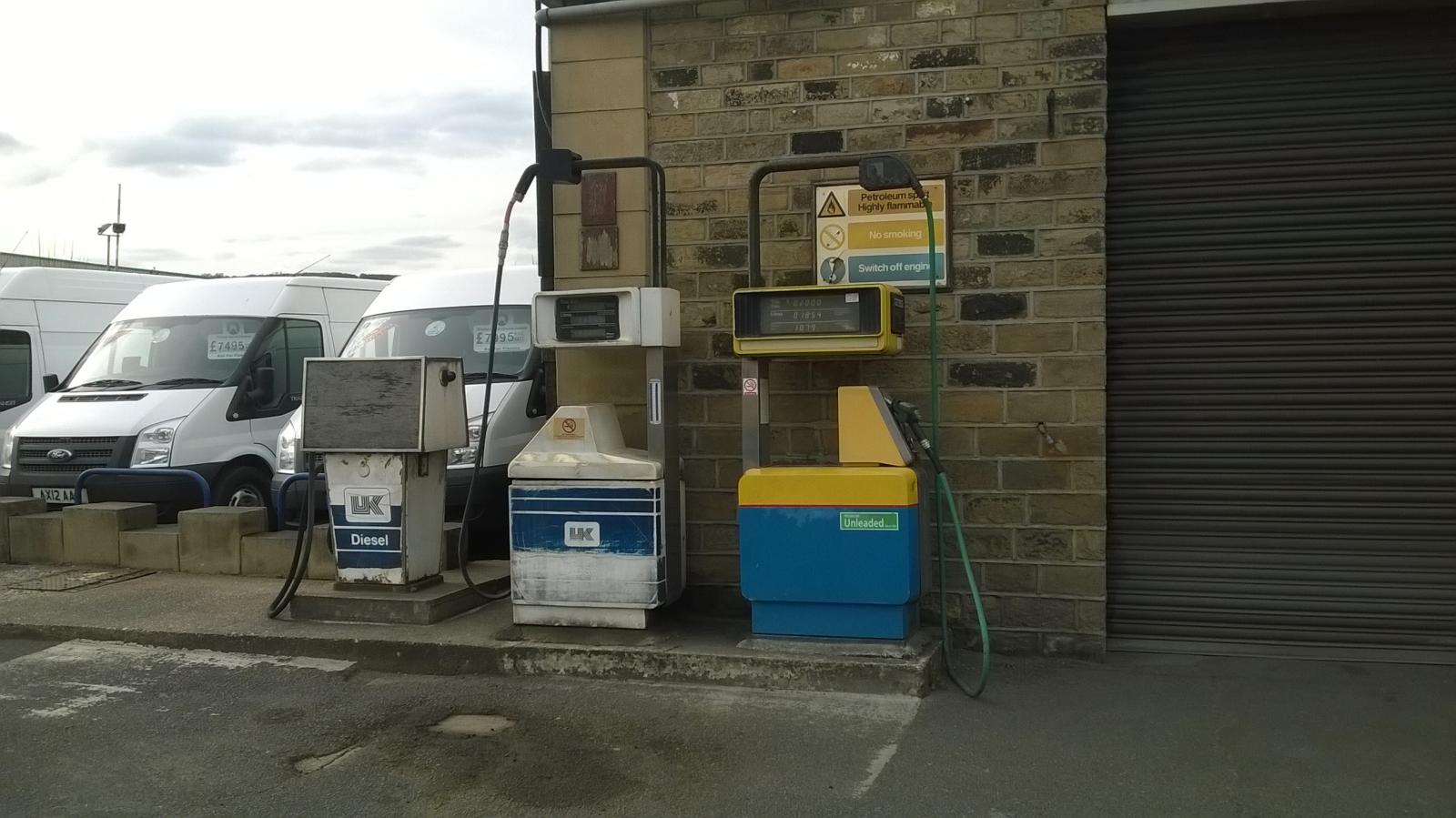 Just outside Bradford city centre, on Hammerton street, is this lovely 1930s filling station. This is nowadays a cul - de - sac, but back in the day was the main road before the Aire valley road was re-routed! Needless to say, petrol sales suffered, but undeterred, the owner converted the pumps to such exotic offerings as bio diesel, Kerosene and Parafin. It remains open to this day.
Lastly, Baildon Moor garage continues to offer an attended service - at a price! No numbers in the pole - reputedly the owner told UK to get stuffed when it asked him to modernise the premises. They responded by refusing to supply the said numbers, giving the impression the pumps were long dead!

Only in Yorkshire.............................