Welcome to Autoshite Welcome to Autoshite, like most online communities you must register to view or post in our community, but don't worry this is a simple free process that requires minimal information for you to signup. Be apart of Autoshite by signing in or creating an account.
Start new topics and reply to others
Subscribe to topics and forums to get automatic updates
Get your own profile and make new friends
Customize your experience here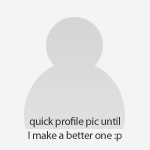 T-Shite
Started by
pompei
,
Nov 30 2007 09:34 AM
#1
OFFLINE
Posted 30 November 2007 - 09:34 AM
---
#2
OFFLINE
Posted 30 November 2007 - 10:38 AM
http://www.chargrill.../s ... Britain
HaHa a Metro one for Pog

I've got the 'Save the Panda!' one. They are good quality.



1999 Fiat Marea Weekend 130 JTD
1991 Panda 4x4 Sisley
1991 Panda 750L
1986 126 FSM
1985 Panda 45CL
1981 127 Fiorino
1978 900T Citivan
1968 Lombardi Grand-Prix (a very long term project)
---
---
0 user(s) are reading this topic
0 members, 0 guests, 0 anonymous users