I'm not able to have an on-going thread documenting the progress I'm having with a chod-fleet, as I don't have the time or money or skills to really indulge in chod, raffles notwithstanding.
My current daily is a dull grey repmobile which ticks none of the Autoshite criteria, but I know from people's comments that my car history does lean towards Autoshitey tendancies, I thought that I might use this thread to document my car history in a little more detail, and then use it going forwards when I inevitably make a rash decision* in the future and ditch the S60 for a V8 Jaguar of some description, or if I win a raffle (AS IF THAT WILL EVER HAPPEN).
There have been fourteen previous motors in my 11 or so years of motoring thus far, which I've realised after hanging around here for a while is actually pretty tame - this is information I've shared liberally with family and friends who think I'm a crazy car person - but I'll try to spread out the history so that it isn't just me talking to myself (again, something that my family and friends will attest to me doing frequently).
For those who think TL:DR, just use the photographs in my sig to get a run-down. This is for those who want to know how all of the cars I owned ended up dying. I mean, living on...
This thread has been made possible by the new MOT History Check website. Where information is not available, nonsensical waffle will be used instead.
IN THE BEGINNING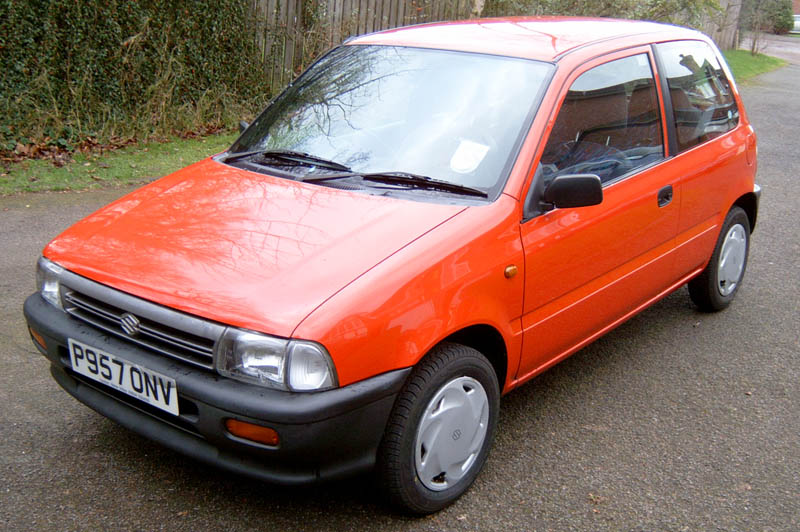 QUICK FACTS
Period of ownership: early November 2004 to January or February 2005.
WAT: Suzuki Alto 1.0 GL
Power? 53hp
Speshal features? No upholstery on the ceiling made car washes UTTERLY TERRIFYING
Anything else? Spectacularly slow
History?
How did my first ever car, purchased for £895, last after I sold it in January 2005? Not well, is the appropriate answer. Not well, at all.

I sold it in 2005, and in 2006 it passed its MOT. And in 2007.

In 2008, however, it failed on EIGHT items, one suspension-related and an amazing SEVEN brake-related. Two advisories, as well. The owner obviously went away and tried to address these issues, and had the car re-tested the next day. IT FAILED AGAIN! The suspension again, and two brake-related issues.

The day after this, it was tested for a third time and it finally passed! WOO!

In 2009 it passed cleanly, but in 2010....judgement day happened.

TEN failure reasons and SIX advisories, mostly surrounding corrosion, brakes and suspension (nothing important then). Particularly notable: "Outer Vehicle structure has excessive corrosion, seriously affecting its strength within 30cm of the body" on both the nearside AND the offside. One of the advisories was rather bleak: "bad oil leak"

Oh no...was this the end for the little Alto? NO! Four days later it was re-tested and passed...with all of the advisories still in force except the one about the tyre tread depth.

The Alto soldiered on, for another year at least, until 2011's MOT came around, and OH NO! SIX failure items this time, two relating to number-plate lamp, one because the front number plate had SIMPLY DETERIORATED, and three emissions-related items, including "EXHAUST HAS MAJOR LEAK OF EXHAUST GASES". The owner, however, was one to be admired. These items were fixed and four days later, the Alto was given a fresh bill of health, with MOT expiring on 28th October 2012.

Unfortunately, this is the last MOT it ever received, and its current status cannot be determined as the DVLA website finds no details in relation to its number-plate.

One parting mysterious gift this car has, though, is that I sold it with well over 85,000 miles on the clock. At its last MOT, the garage recorded the mileage as being 31,789. So...this raises one of two possibilities...

1: The car has been clocked!
2: Its odometer didn't have enough digits so when it went over 100k it simply reset back to 0 again, meaning someone did a further FIFTY THOUSAND MILES IN A 1.0 RUSTY HATCHBACK WITH 53HP!!!

We'll never know, sadly.
I feel particularly proud as it seems like this may have been sold to someone from this very website, with the amount of determination and perseverence that was given to keeping it on the road. I guess it could be fixed using string and chewing gum, so maybe that explains how it kept coming back for more?