Also my first proper convertible, and I think the first front engined rwd car I've owned.
So today, John_F and Zippy (GDHaydock) set out from Shipley for a nice* Sunday drive around The Dales, and called in at Castle_Cleland on the pretense of borrowing my OBD2 reader for the MX-5. Instead of that, they sold us it, the buggers.
(*spoilt only by dithering idiots in Picassos)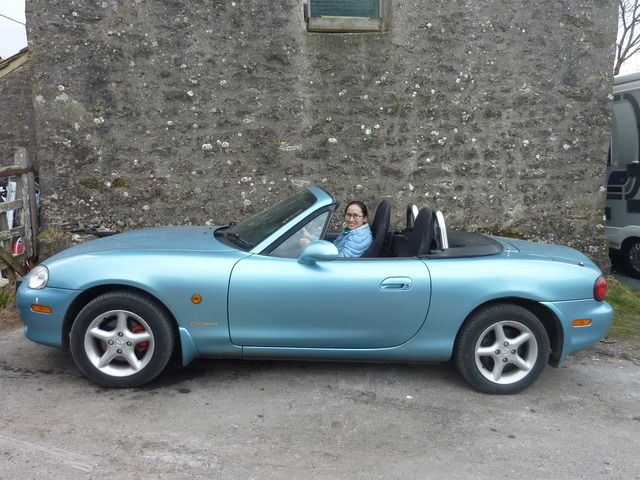 As you may have seen, a year ago when John bought this for Ms_F, my Mrs was instantly envious (of the colour mainly), and so she's always been first on the list for it.
Also, we've both said we liked the look of Mazdas too, particularly 90's 323's and 626's, RX8's and MX5's. No time like the present, eh?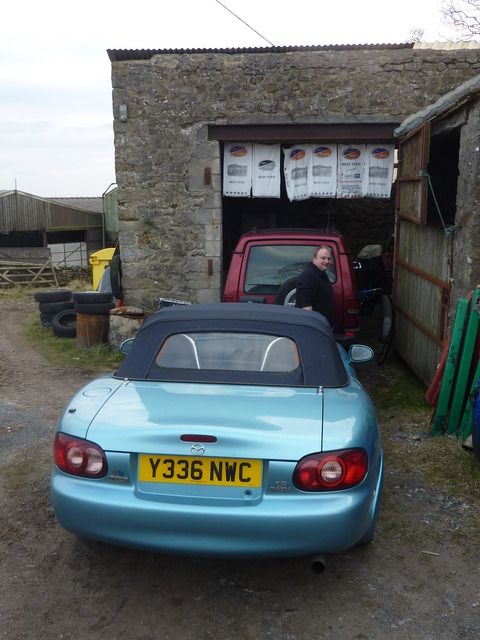 As previously, no pez-stop shot, so the cabbage_juice pump will have to do.
Whist Zippy brimmed his Disco on the good stuff.
So now it's secreted in a quiet spot while we sort out insurance and make space in the fleet for it.
Struggling to count up here, but I must be into double figures now. It's getting daft.