After the success* of the R75 raffle, I thought I'd have another go at finding a home for an unloved and unwanted 2 litre saloon car.
This time I not only already have the car, but I've looked after it for several years.
This is it's best side, from the front it looks like this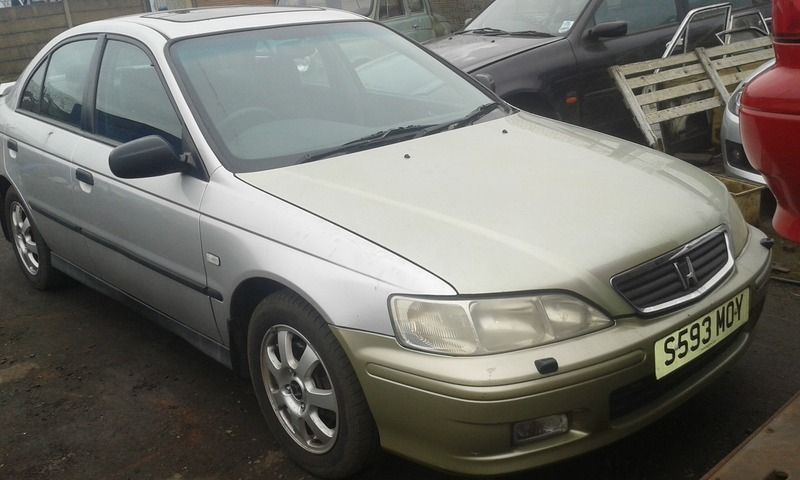 because it needed a scrapyard bumper and bonnet when someone forgot to use the handbrake in a multistory car park.
Previous owner gave up and bought a slightly newer honda because the clutch master cyl failed, despite recent spending on brakes, droplinks and tyres (Goodyear efficientgrips all round). It was sulking in the yard for a few months, then I dug it out for someone and did the clutch repairs and a MoT at the end of January. Sadly his insurance company wouldn't take it as a change of vehicle (probably should have checked that FIRST) so I've been trying to sell it since the end of Feb. With no luck!
134k miles, starts and drives well. I'd have it myself but I've got a Laguna!
£4 a ticket saves this dog from a one way trip to the vets....
EDIT - It's in Stanley, County Durham. About 6 miles from the A1(M)