Well what a frigging awful night that was!
Went out to start work at about 21:30 didn't get back until 06:00! Awful job in an awful place at an unholy time! Glad it's done, glad I've got my overtime but I'm absolutely knackered.
The day became much more pleasurable this afternoon though as I got to see my work of art!
It's close to being done now, really close. Just the last odd bits.
I got down there and the cars up on the ramp having the gearbox X member fettled. Made getting beauty pics a bit difficult. However instead I've managed to get a few naughty pics of the Capri's nether regions which might actually be a bit more interesting as it's something you won't often see. And I guarantee you won't see a Capri's undercarriage quite as clean and fresh as this one!
Firstly is the engine sitting in it's beautiful blue bay. The pics a bit dark unfortunately but it looks bloody brilliant!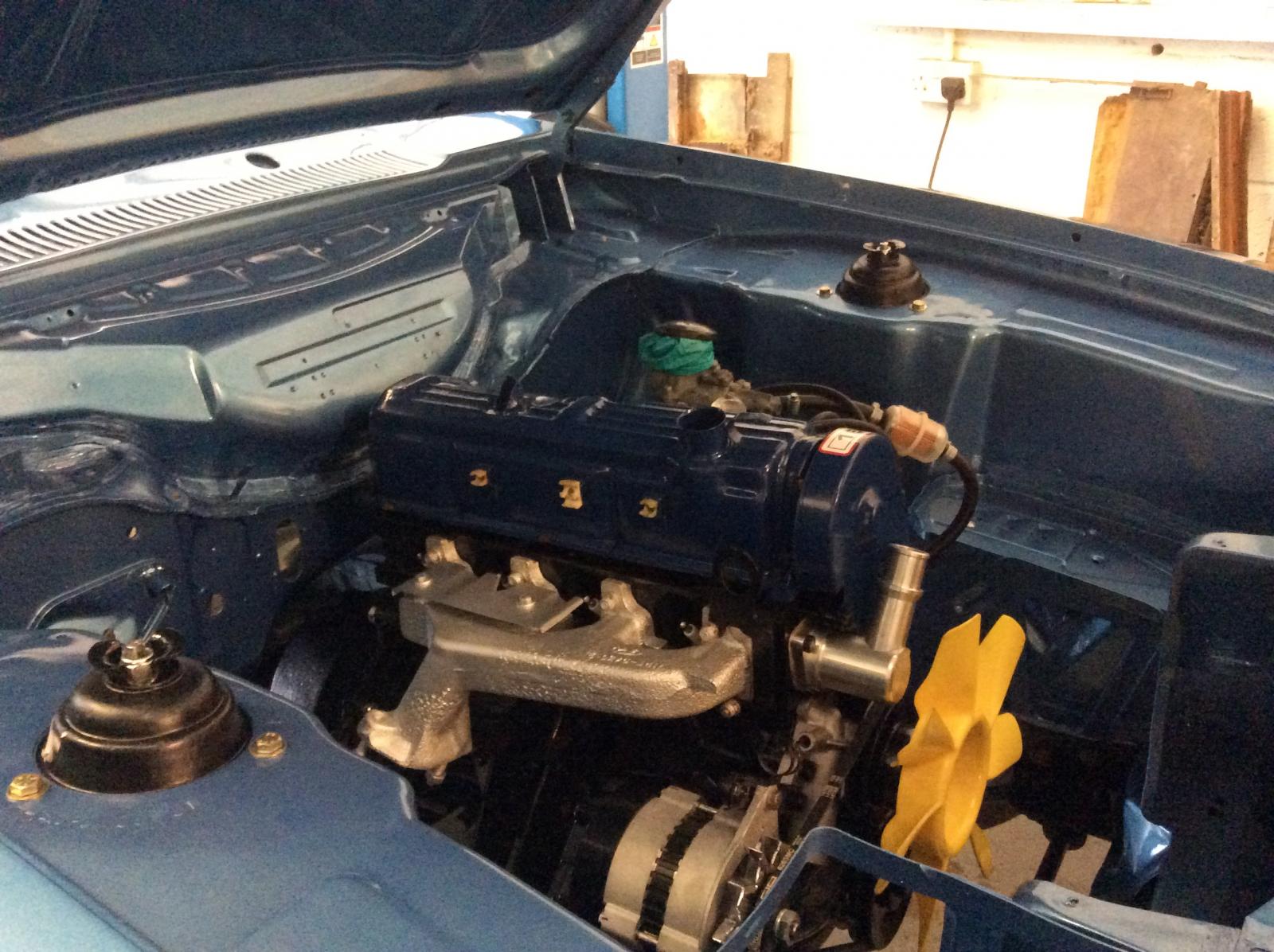 Going up...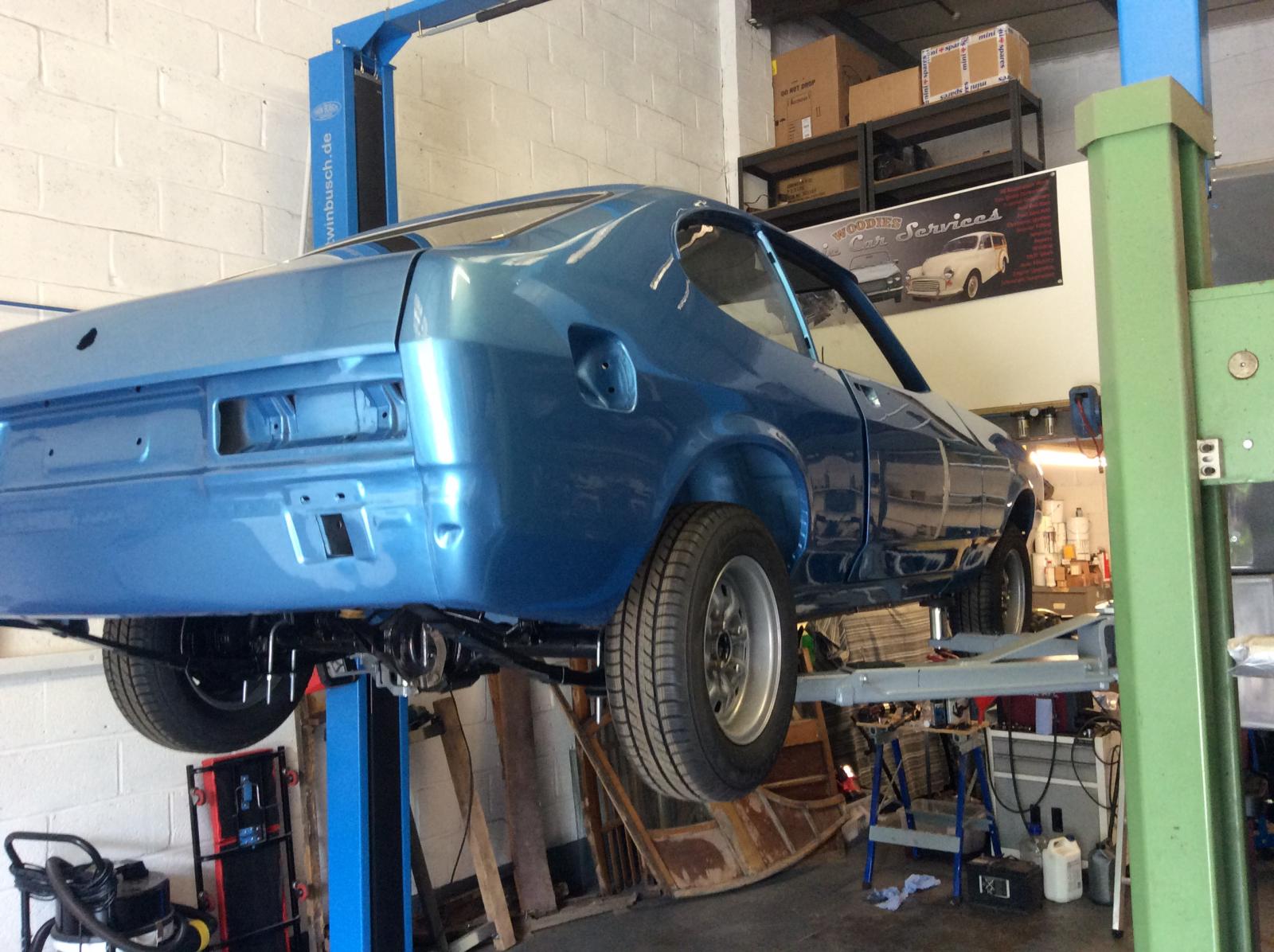 Underside of the engine and gearbox area. With all the front lower suspension bits, X member etc.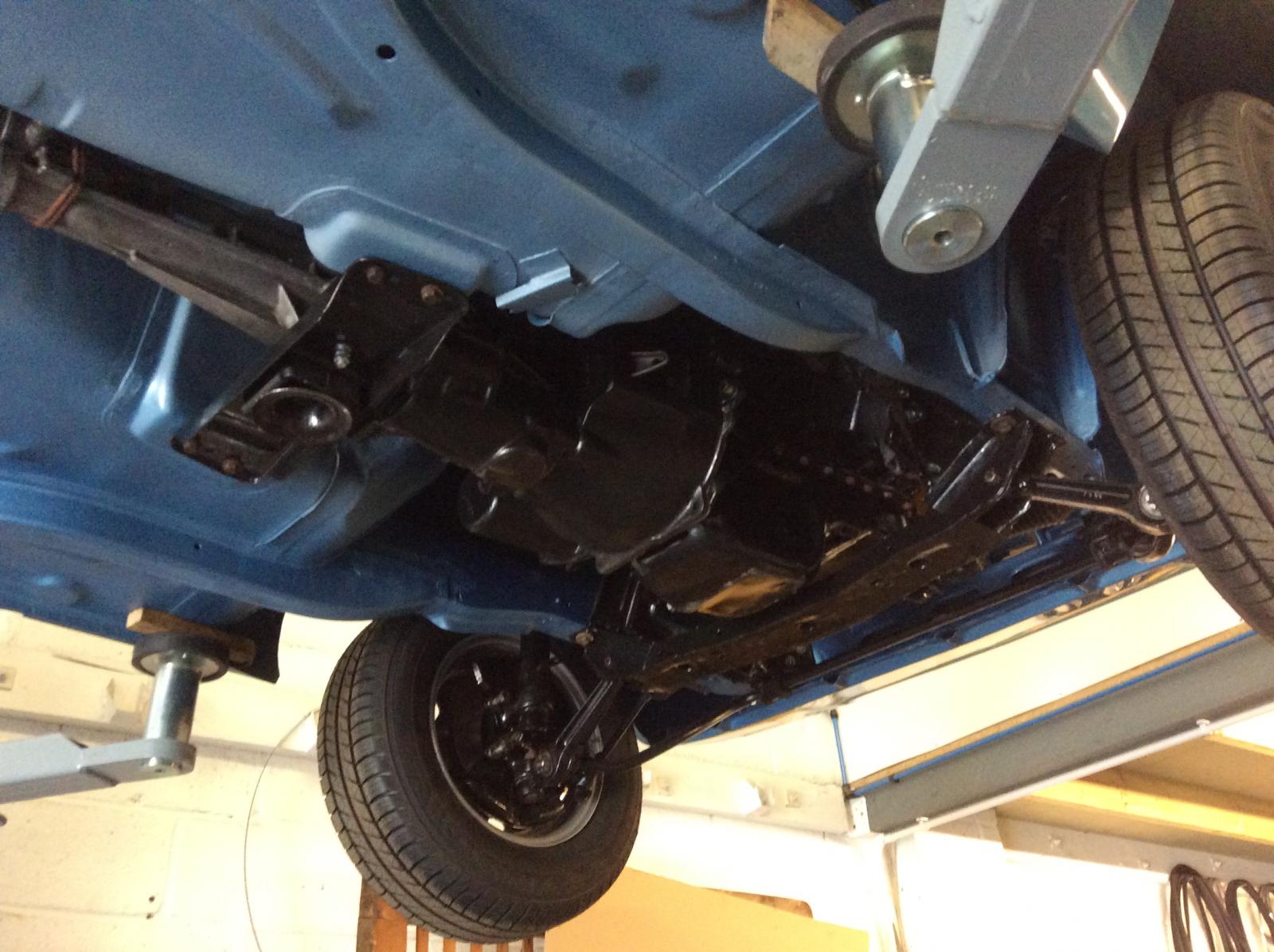 View of the underside from the back axle.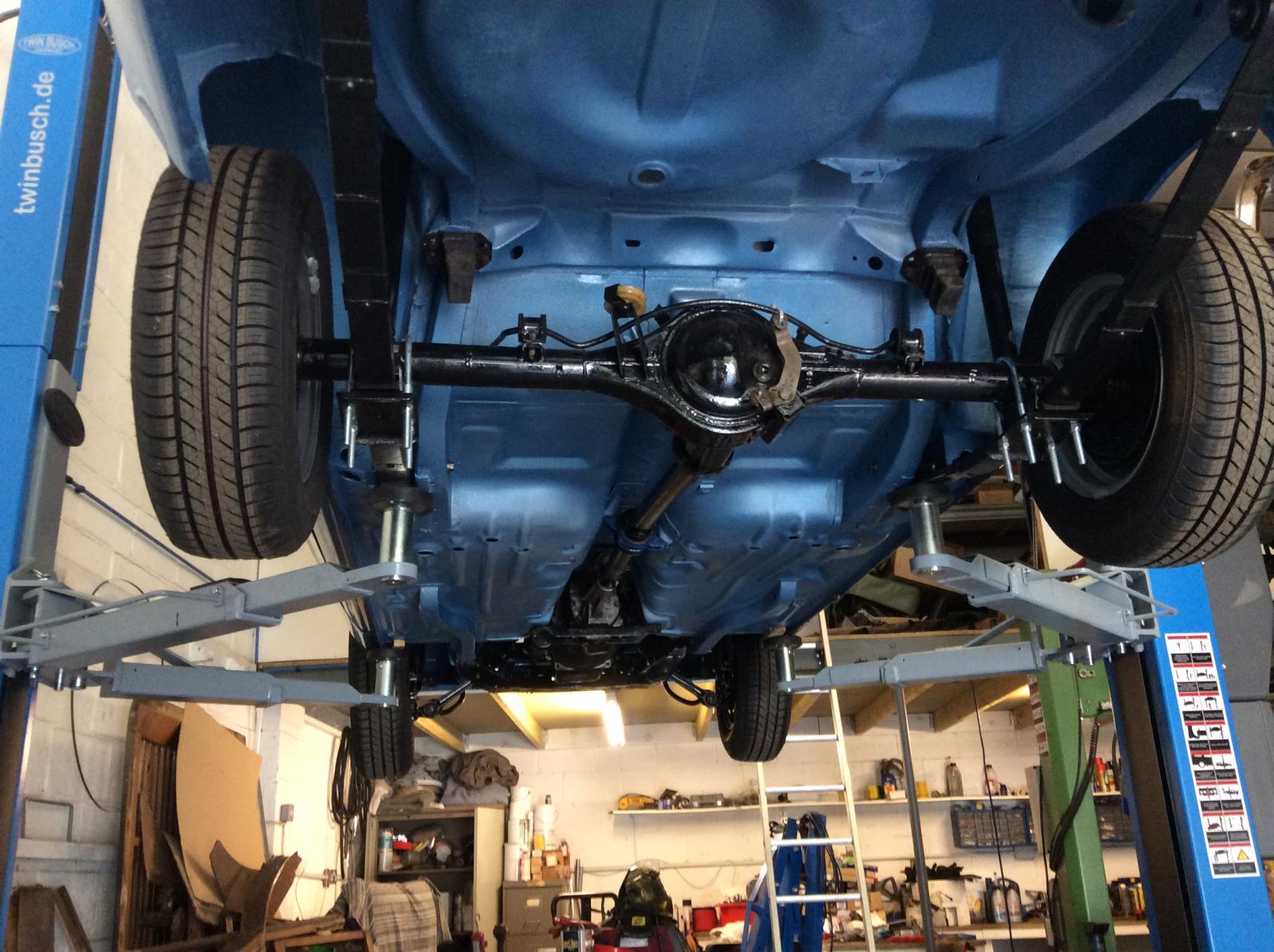 It looks absolutely stunning underneath!
The finish is exactly how I wanted it done, very very close to a factory finish, but with better protection.
I think the blue paintwork against the satin black of the running gear looks superb too, really smart and professional.
There's a few odd finishing bits to be done. Mainly the refitting of the D window external trims now I've seen it and ok'd how they fit. Basically it is just as I remember it, with the slight gap between glass and trim. I think things like this are a bit of a hangover to the cars pedigree! It is 'just' a Ford so in places you need to expect a bit of half arsed-ness on the original finish with some things and this gap is one of those I think. Instead of filling the gap with a seal or something they've simply ignored it on the non opening window cars and left it.
We've had a look at it and decided to use some strips of rubber seal off cuts, which conveniently fit exactly in the gap, these will be glued to the back of the window trim and when fitted should fill and seal the unsightly gap. I think this is a much better finish than leaving it tbh.
Other than that there's a few nuts and bolts that need a dab of paint now they're tight and on the car, the rear spring U bolts need trimming as the excess threaded sections are rather long! Possibly intended for cars with lowering blocks fitted but of course mine doesn't so there's a lot of excess thread sticking down. Just odd bits and bobs really.
I can't wait to get it back home now.