Good morning, the sun rises on yet another sale of this increasingly promiscuous Rover 214SLi, previously owned by an old chap who bumped it into things, RobT and JohnK before I got hold of it late last year.
I hope John won't mind me pinching his photos, the car looks exactly the same now as it did then, it's in need of a wash right now and I don't have any of my own.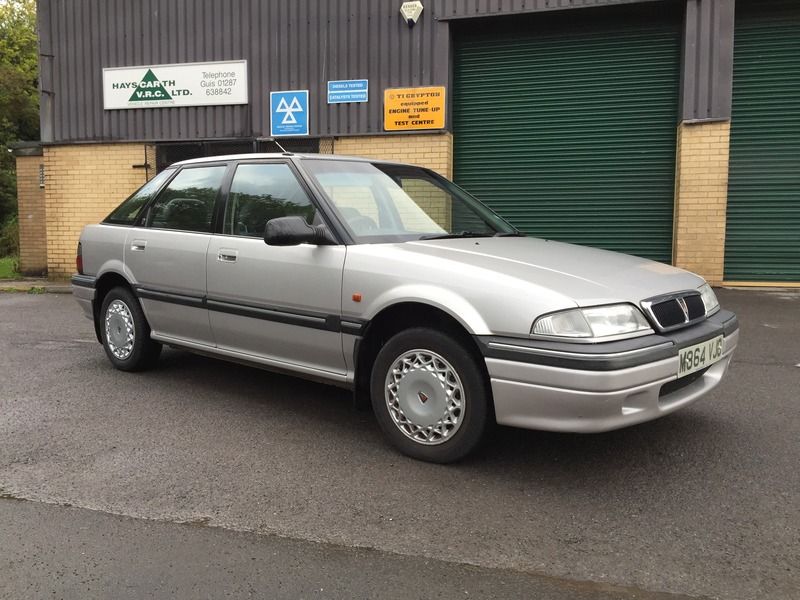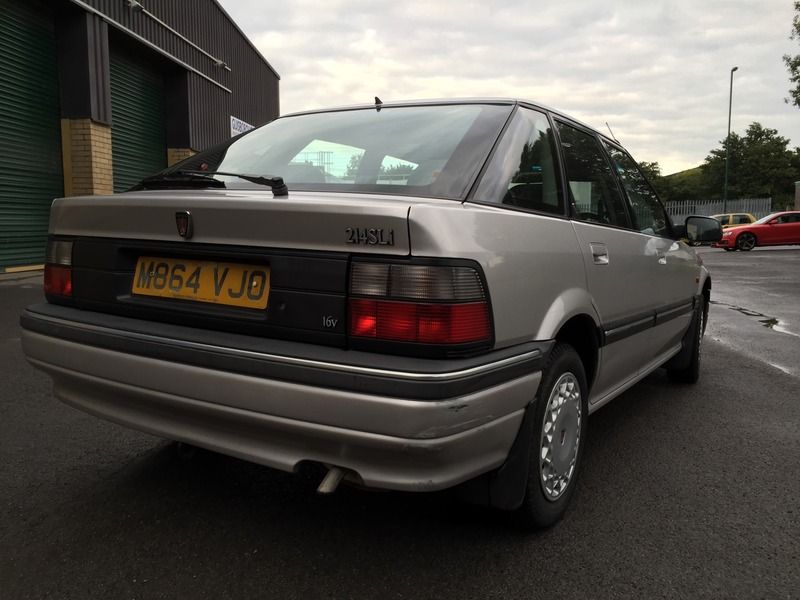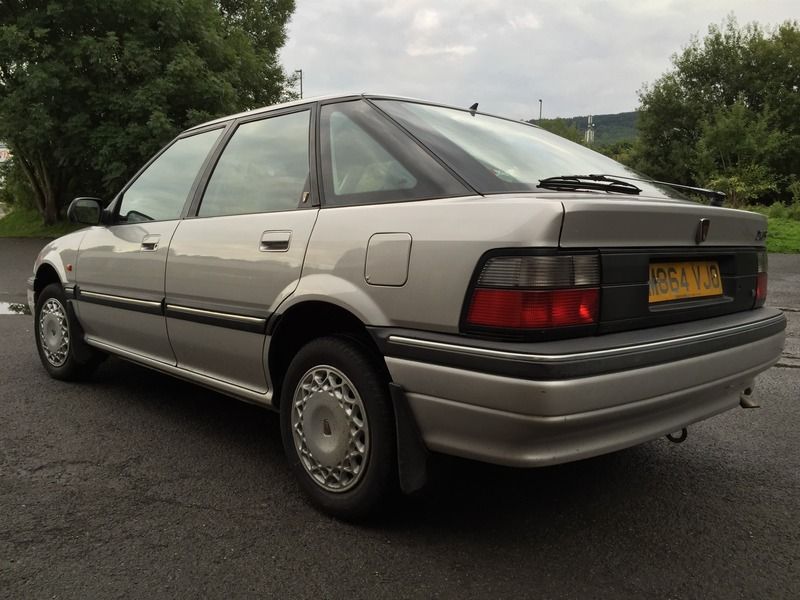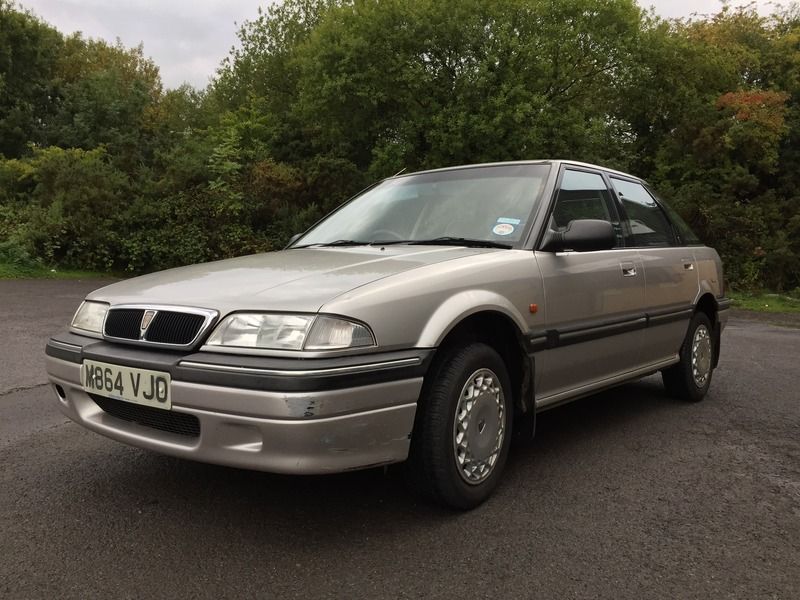 It's got MOT until May 23rd, has about 86,000 mile on the clock and feels lovely and tight to drive. The engine's superb, pulls well and seems pretty economical too.
In the time I've had it, I've changed the oil, oil filter, air filter, spark plugs, ignition leads, rotor arm and dizzy cap, plus I've also fitted brand new front pads and discs in the last month as well. In the past it has apparently had the head gasket done but I have no history to back this up.
On the down side, the bumpers are scuffed on all corners from said previous elderly owner (giant giffer rear view mirror is included in the sale), it's going to be in need of a radiator at some point as it seems to have a tiny leak and does look pretty ropey. The idle control valve is also not working properly so it runs rough when it's cold, it was completely stuck and actually ran better (albeit with a high idle speed) than it does now that I've partially freed it off with gallons of brake cleaner so I'll probably disconnect it for now. It also runs slightly cold, there's a brand new thermostat included to fix this but I have not got any more time to put to it for now. The numberplates are old and might be the originals but they're getting a bit blotchy and could probably do with a fresh set from DMB to smarten it up.
It's done me well as a reliable runabout and I do like it a lot but with the incoming Skoda dieselness I just don't need it any more. I do however need some capital freed up so it has to go on once more to a new home in the next couple of weeks.
I'd be happy to send it on its way with yet another roffle (this car's second, I believe) but of course that depends on interest. It would be £5.00 a ticket.
I'd like £300 for a straight sale given the amount of new parts recently thrown at it which I hope is a fair ask. It's in Barnstaple, North Devon right next to the train station and I am happy to help with delivery to other corners of the UK where possible.