Seeing as this seems to be one of the only places on the internet where interest in Daihatsus exists, and seeing as my SD1 has a thread of its own, I thought I'd make a thread for my Sirion.

It all started well enough. Keen to replace my Peugeot with something a bit less gargantuan and thirsty, and also suitable for my girlfriend to drive, the Sirion eventually became top of my shortlist in preference to Corsas and the like. The 1.0 three-pot sounded like the ideal engine for the job, and so my search began. Eventually this one came up on Autotrader, and a viewing was arranged.




I arrived at the dealership and thought I'd arrived in chod heaven. A vast expanse of truly crap cars occupied the compound, and having admired* such delights as a Citroen C5 MkI estate and a FIAT Cinquecento, it was time to inspect the Daihatsu. All seemed well, a few bits of surface rust on the bodywork here and there, and having tried the Advanced Rust Detection Test (i.e. poking the bits of underside I could reach with a screwdriver) I declared it all OK. Everything else seemed fine, so £800 was handed over and I was away.

All was good for a few weeks, the little car was genuinely enjoyable to drive, the dead steering being considerably less dead than the Peugeot it replaced, and the harsh ride proving no harsher. Eventually the exhaust started to blow and 60,000 miles rapidly approached, so I took it in for an exhaust and cambelt change. I also asked that the underside be inspected for rust, knowing these things have a propensity to do so quite dramatically.

Once the plastic cladding around the sills and wheelarches was removed, the true horror of what lay beneath was revealed.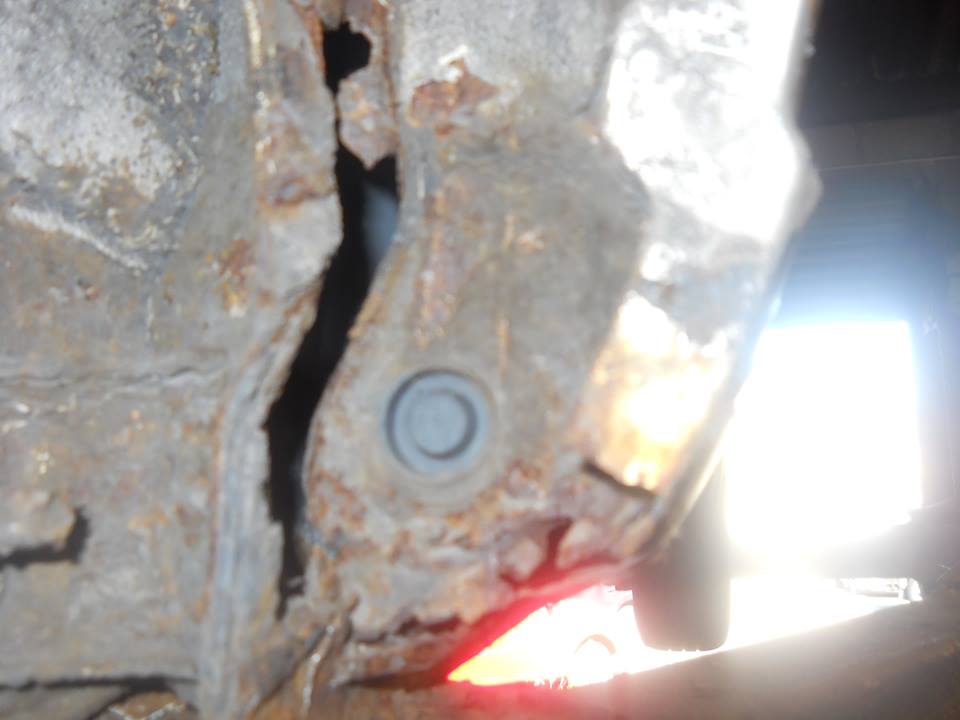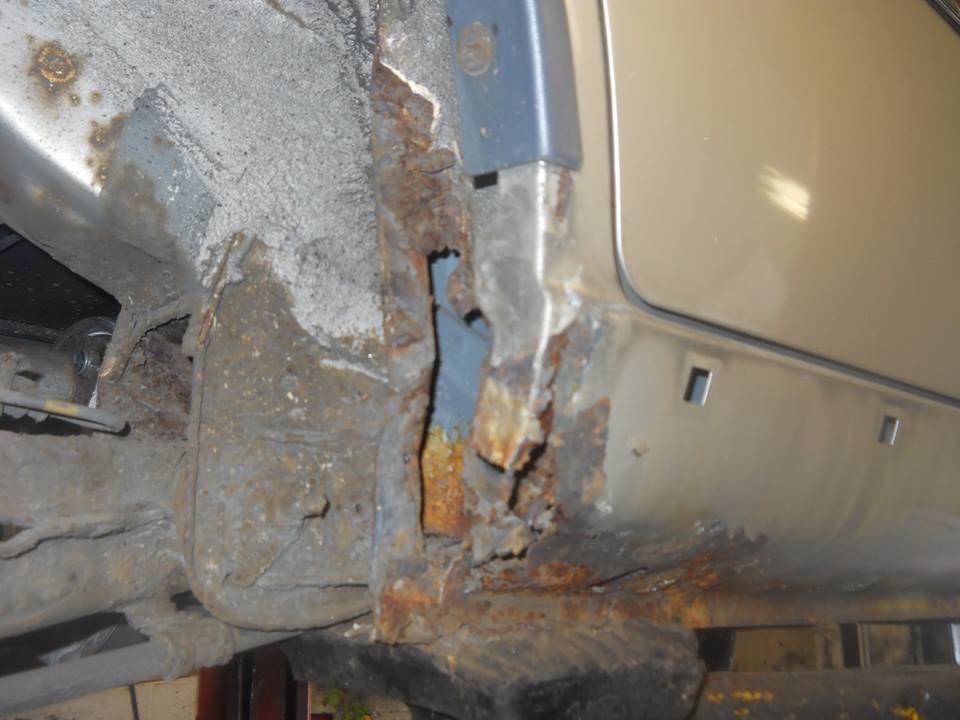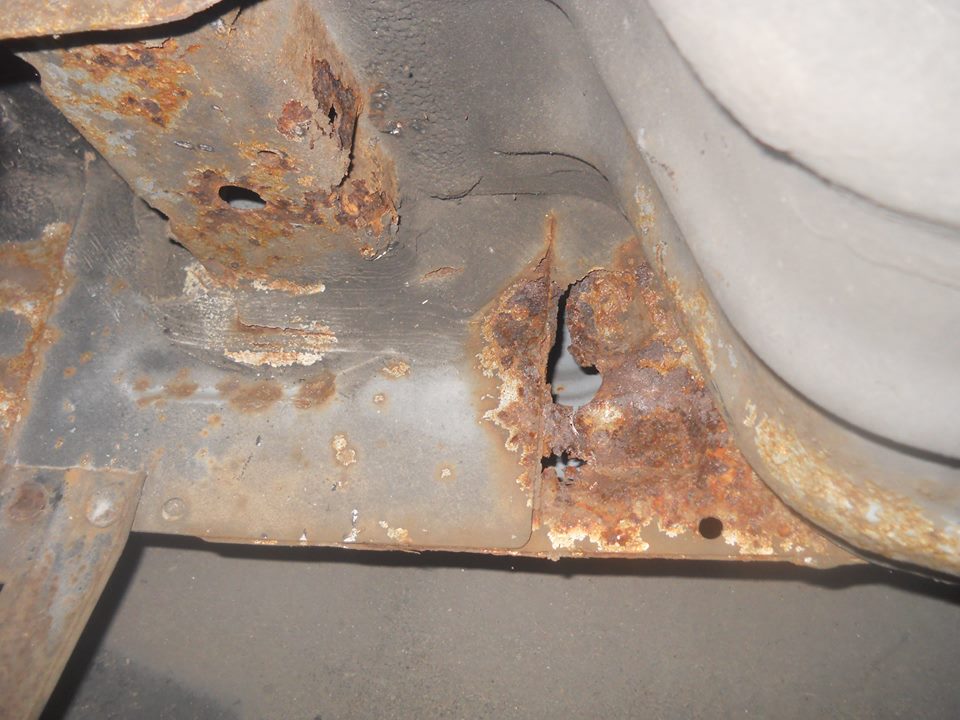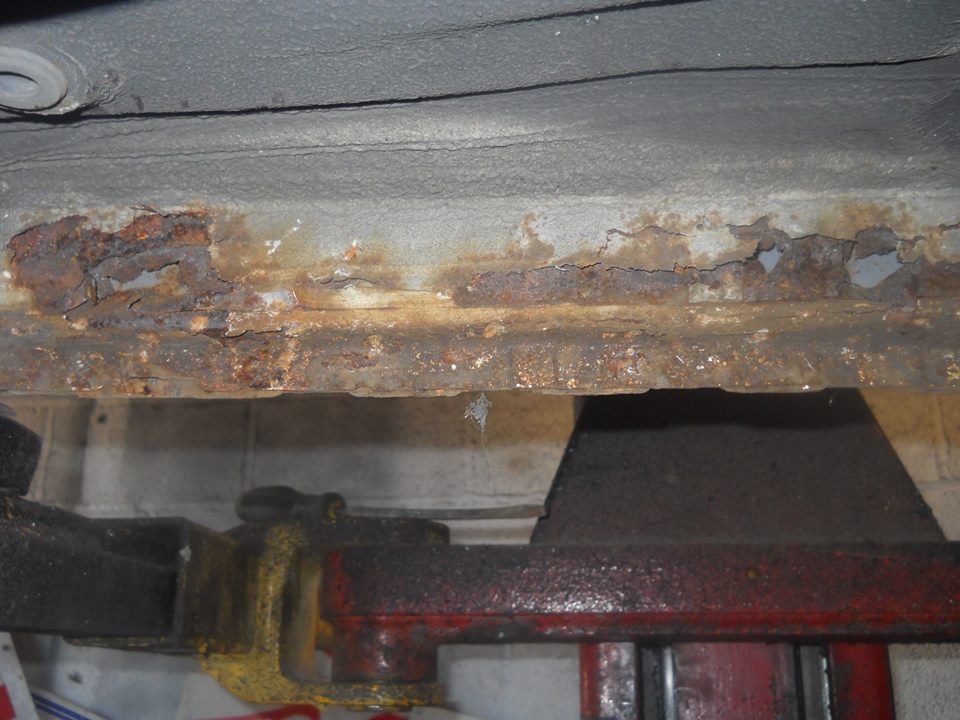 As you can see, the seatbelt mountings had worn away which was rather bad considering that the brake lines were on the verge of snapping. The brakes themselves were mostly seized, the fuel line looked more like a sprinkler with the car running, and the rear shock absorbers were so worn they were about to detatch themselves (which, along with the ditchfinder tyres, may have explained the two instances of snap oversteer I'd experienced up to that point).

My first response was to look through the history file to see if it mentioned the car being previously kept under the sea. This proving not to be the case, I then had to decide whether to proceed with the work or not. Figuring that I'd only go out and buy a good example if I scrapped this one, which would set me back even further financially, I reasoned that I may as well stick two fingers up at throwaway society and repair this instead, together with a bloody good rustproofing session.

After many weeks of welding and waxoyling it came to do a service. The oil that came out looked like it had been mixed with porridge, and the other fluids weren't much better. I guess that the receipt for the service that had apparently been done 2,000 miles before was as valid as the most recent MoT certificate whose only advisory was mild corrosion on one of the strut tops.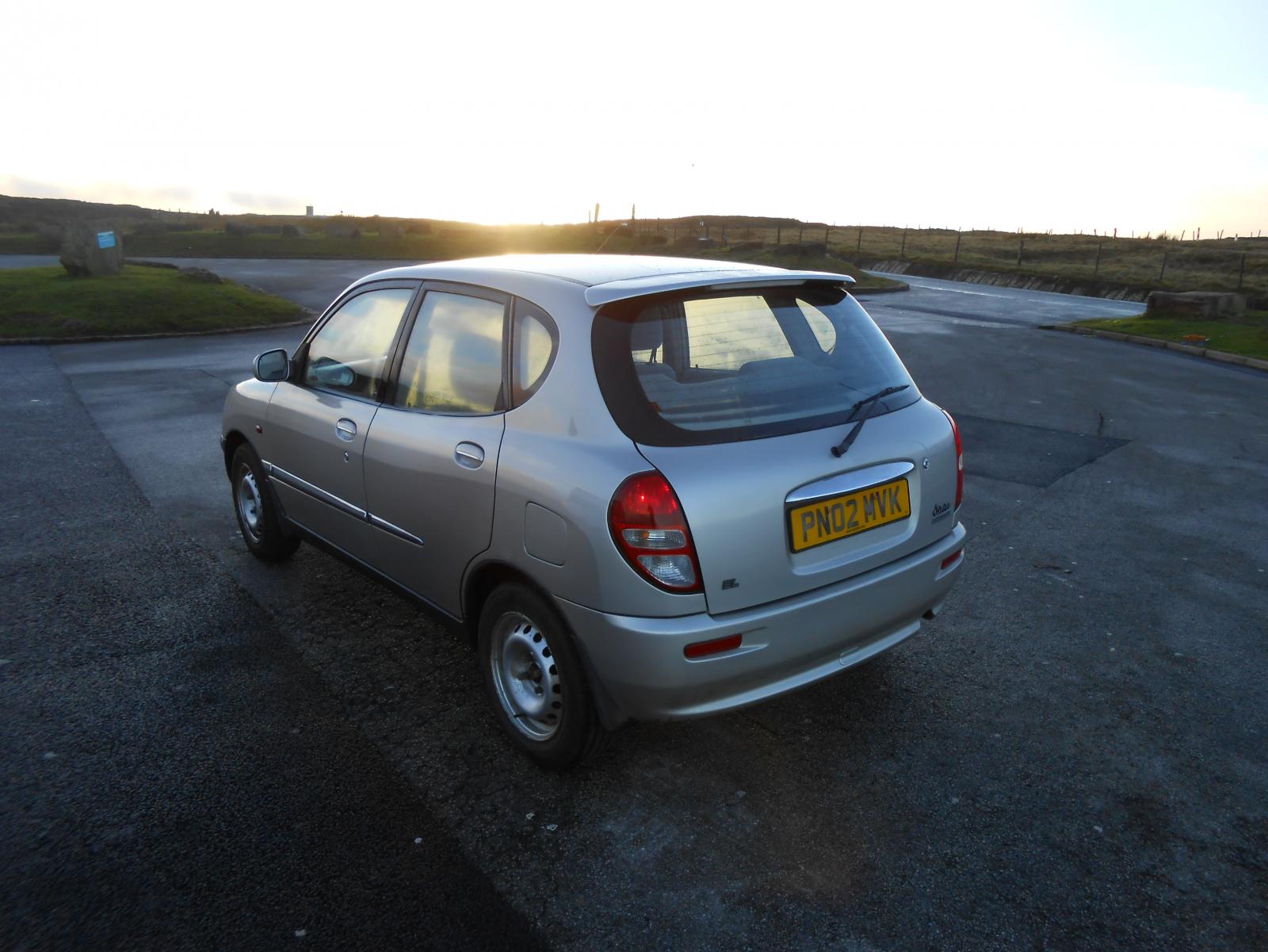 The work having been done, and a new MoT having been gained, the Daihatsu finally returned to the road. So far it's proved a perfectly reliable servant, having done everything asked of it without a problem. It even did York to Oban and back during the summer, an experience I never want to repeat.

So what's it like to drive? Better than you'd think. The engine being what it is is not particularly powerful, and it needs revs to really deliver any meaningful speed, but it makes a great noise and is vastly more interesting than a four-cylinder unit. It's initially quite rough but with speed it smooths out, and by motorway speeds is turbine smooth and deathly quiet.




The handling is the best part though. Weighing only 815kg, it can be chucked around corners with some confidence and is genuine fun on twisty roads. Its diminutive dimensions help here, as it can just keep on going where bigger cars have to slow down for oncoming traffic. The small steering wheel helps to make it feel like a little go-kart (cliche alert).

The steering itself has a rather 'distant' feeling, but the gearchange is one of the best I've experienced (although selecting first is sometimes challenging - must get that looked at).




The downside to all this is the ride. Most of my previous cars have not been particularly great in this area either, but the little Daihatsu has an uncanny ability to make even seemingly smooth roads feel bad. This, together with the road and wind noise (occupants shouting at each other is routine) and uncomfortable seats, does make a long motorway journey a tiring experience. But my solution to this is to keep it to small journeys wherever possible.

So what of its future? I'm loathe to sell it, it does everything I need it to and now that the big jobs are out of the way it costs buttons to run. To sell it would be a foolish thing. When I bought it I lived in the flatlands around York where it was perfectly suited, but now I live in the Peak District holding up other traffic on big hills is starting to grate a little, as is the ride. I increasingly find myself looking at other, more interesting things and lining them up as replacements, but I know three cars on the fleet is unrealistic.

The ideal solution would be to hand the Daihatsu over to my girlfriend, allowing me to buy something else as my regular drive, but her enthusiasm for this varies daily. I know that if I do keep it I'll have to fit a new offside front wing and sort out the frilly rear wheelarches. But then given my car buying record whatever replacement I buy will probably cost me even more to fix.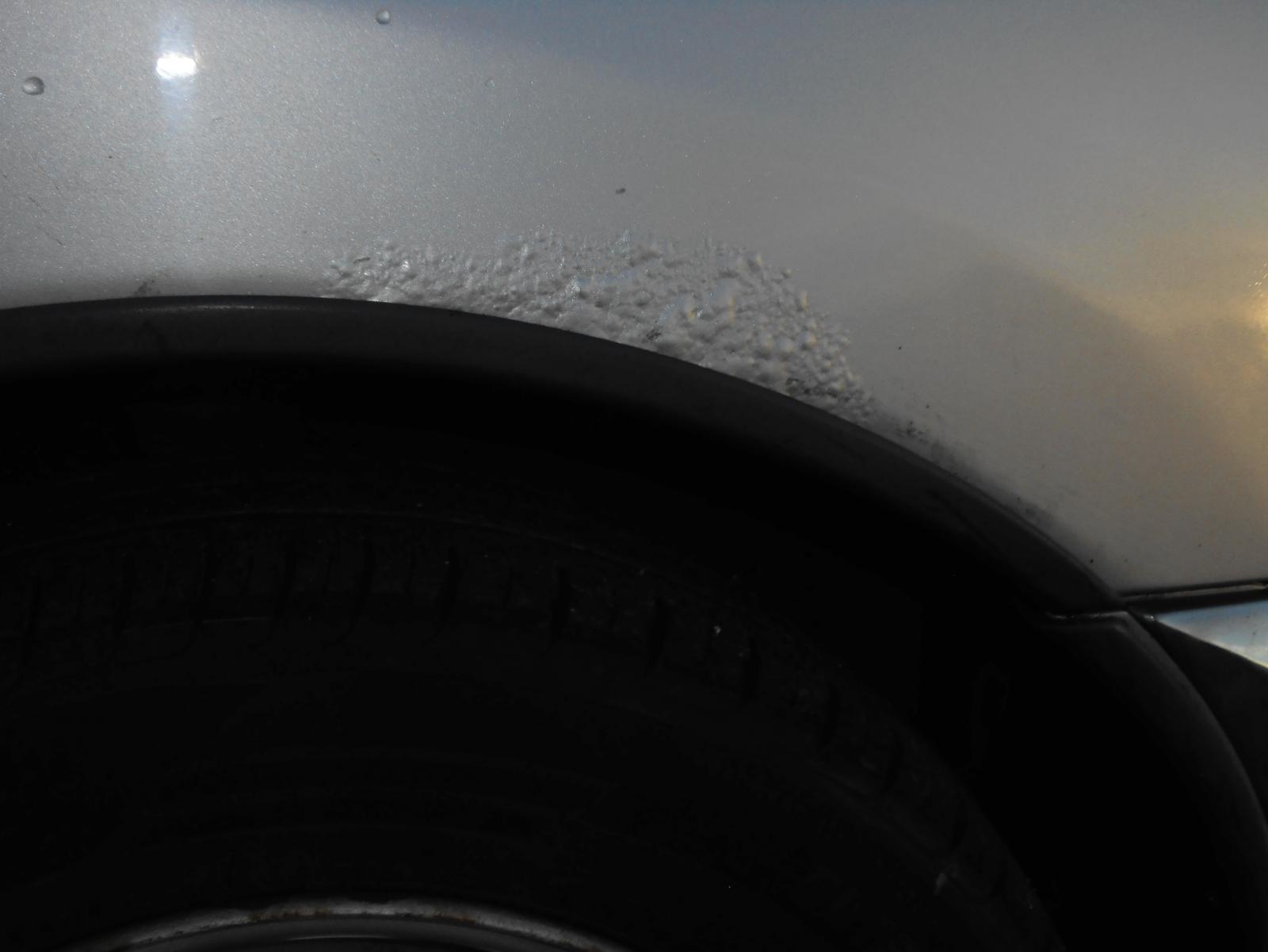 So, whether the Daihatsu is still on the fleet by the end of 2016 is uncertain. But actually, I reckon it probably will be.