Spectacularly uneventful collection thread.
I spotted this little beauty on ebay, posted it up, and decided I wanted a go. Thank you, therefore, to everyone who didn't bid. There was a little confusion in making contact with the seller, but finally this morning it was all systems go.
No fancy pics of breakfast, or tools, or even trains, as MrsR was persuaded to accompany me and drive the Blob back. So we hot-footed down the M6 and M62 to Widnes in some frankly appalling weather, picked up the car and headed back. I did take one pic: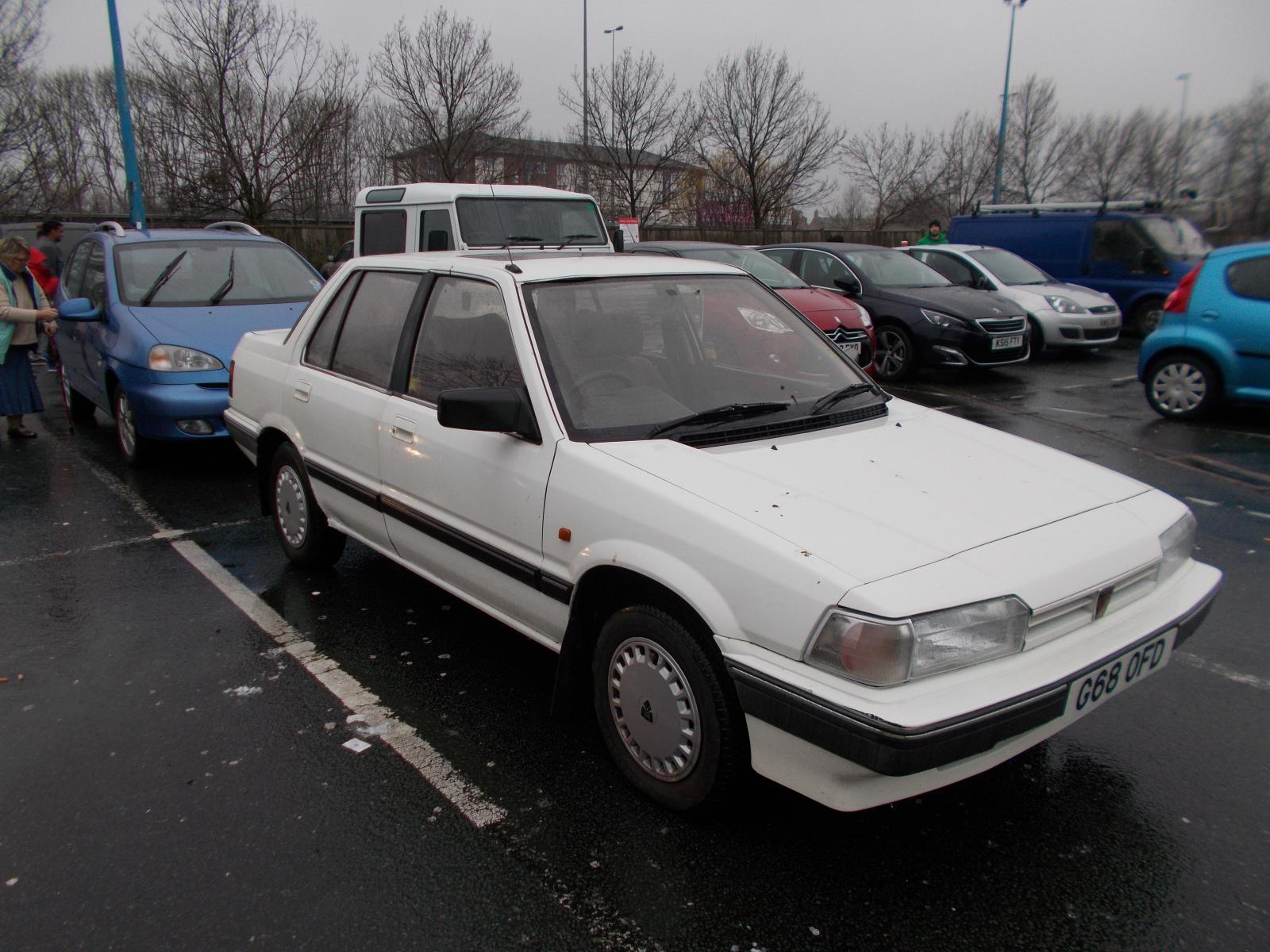 This was our stop at Burtonwood Services (or what remains of it) for a quick empty-out. Well you know, 100 miles to go....
I'm pleased with my little Rover. Detailed photos will follow, but for the moment: everything seems to work except the radio (haven't tried a cassette yet). The steering is a bit heavy at low speed, which suggests no PAS. The dash showed no untoward signals all the way back. The roof lining is kaput, it's shredded and hanging over the back seats. Not enough to trouble me in the mirror, but it'll need doing for the show season.
So the plan is, go to work in it tomorrow, then slip over the road to Martin and work out a plan of action. The seller had no servicing records (which says to me, he hasn't serviced it at all) and didn't know when or if the cambelt had been done. Again, I must conclude it hasn't. There's only 50,000 miles showing, which I would believe, but if the belt is original it's now 26 years old. Time, methinks. I'll get him to flush the rad too, as it's winter. Let's make sure there's anti-freeze in it!
The bodywork will look a whole lot better for a wash, but there is work for Martin: OSR arch and the end of the sill. The white paint is a different shade, suggesting there's already been some repair work, but it does need smartening up, and Martin does a good job. I couldn't tell where he'd repaired the same point on the MR2.
On the whole then, a good deal well done, if I say so myself. It must be over 20 years since I've driven one of these Rovers, and I'm pretty sure I never drove a 1.3. I think it'll be a good little car.