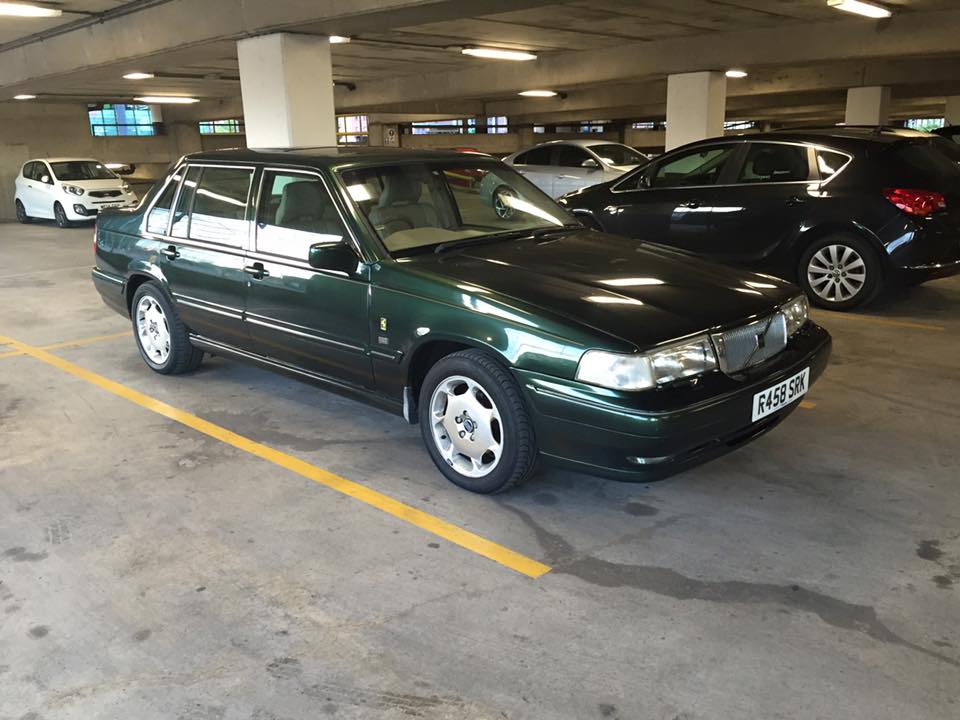 I was planning to sell this in October but as I just won the Baleno raffle I thought I start this straight away.
I would like Frank to be loved and cared for by another member of this forum.
Volvo S90 3.0 24v, petrol, auto. -
£800
(I would be interested in a 125cc bike/scooter/moped part ex)
Mileage 104k but used daily.
Colour green.
Condition: I think it's very good.
MOT until the end of July 2017
Problems at the moment?
Oil leak: It does leave a drop every day on the parking place but haven't had to top up anything on it.
Everything works as far as I know, all electrical things are there. Never checked the 6 CD changer in the boot so don't know about that.
Sorry, there is one thing that doesn't work. Outside temperature probe. It shows constant -188 degrees. Windscreen washer warning light is constantly on even you fill it up to the brim.
Interior: just two tiny (I mean really tiny compared to what they normally are) folds on the front door vinyl trim. The cup holder is missing. Original rubber mats etc. Nothing wrong with the leather.
Exterior: it's not pristine but rather good. No signs of any rust AFAIK. Lacquer peeled a bit on the boot, I have original paint and lacquer sprays to touch it up. Parking scrape on the front bumber left corner.
Wheels do have scuffles but hold air no problem. Good tires all round. Front pads almost new, rear ones changed less than 1k miles ago.
Underneath its dirty but in good condition. No problems with exhaust.
Everything runs like it should. My service at 100500 included oil, coolant change, oil and air filter, fuel filter, all spark plugs. Changed the battery to a new one in April.
History: Bought by an Arab in London and part exchanged 3 years later. Then bought by Volvo 'enthusiast' who owned it until a year ago. He part exed it for a new V70. The car stood for almost a year in a car park of a dealership and taken on by dealer here up north who thought it will be worth loads but it didn't sell and just stood there. I bought in February and done a full service (i still have invoices etc) Loads of stamps in the book from olden days. Previous owner is a Volvo Owners Club member and has restored some amazing old cars. I spoke to him few times and he even visited me once when he visited his daughter up north. He claims to be changing all sorts of stuff on regular basis, servicing every 6-10k, changed the timing belt twice, last time around 90k mark. He's happy to talk about the car with anyone if you would want to call him.
I wasn't ready for this so excuse me the pictures from few months back, will make some more tomorrow.