Regular readers cannot have missed the story of this one! Craig the Princess needed a car with a manual gearbox and offered his automatic Saab convertible as a swap. I, of course, was on it like a tramp on chips, having only a modern manual Vectra for daily-driver duty at the moment. Deal done.
Craig and Mrs Princess decided to make a weekend-away of it, and booked into a B&B; the same one my mate stayed in at the same time last year, when he fell in love with my MR2! Must be a good omen!
They also very kindly detoured to meet Mr Chaseracer of this parish, and fling a grubby old spare wheel into the Saab's trunk, giving me a spare spare tyre for the Tacuma. Many thanks to all concerned there!
I met them last night, and showed them a couple of places of interest, not least a beach and a park where Jack the dog could play.
This morning I met them again, whereupon goods and chattels were transferred from car to car, and papers signed. Good wishes followed, and that was it. Smooth handover. Oh we did do a couple of pics (guess which one I forgot?)...
Jack getting comfy in the Vectra...
I applied my trademark Cypriot dealer sticker...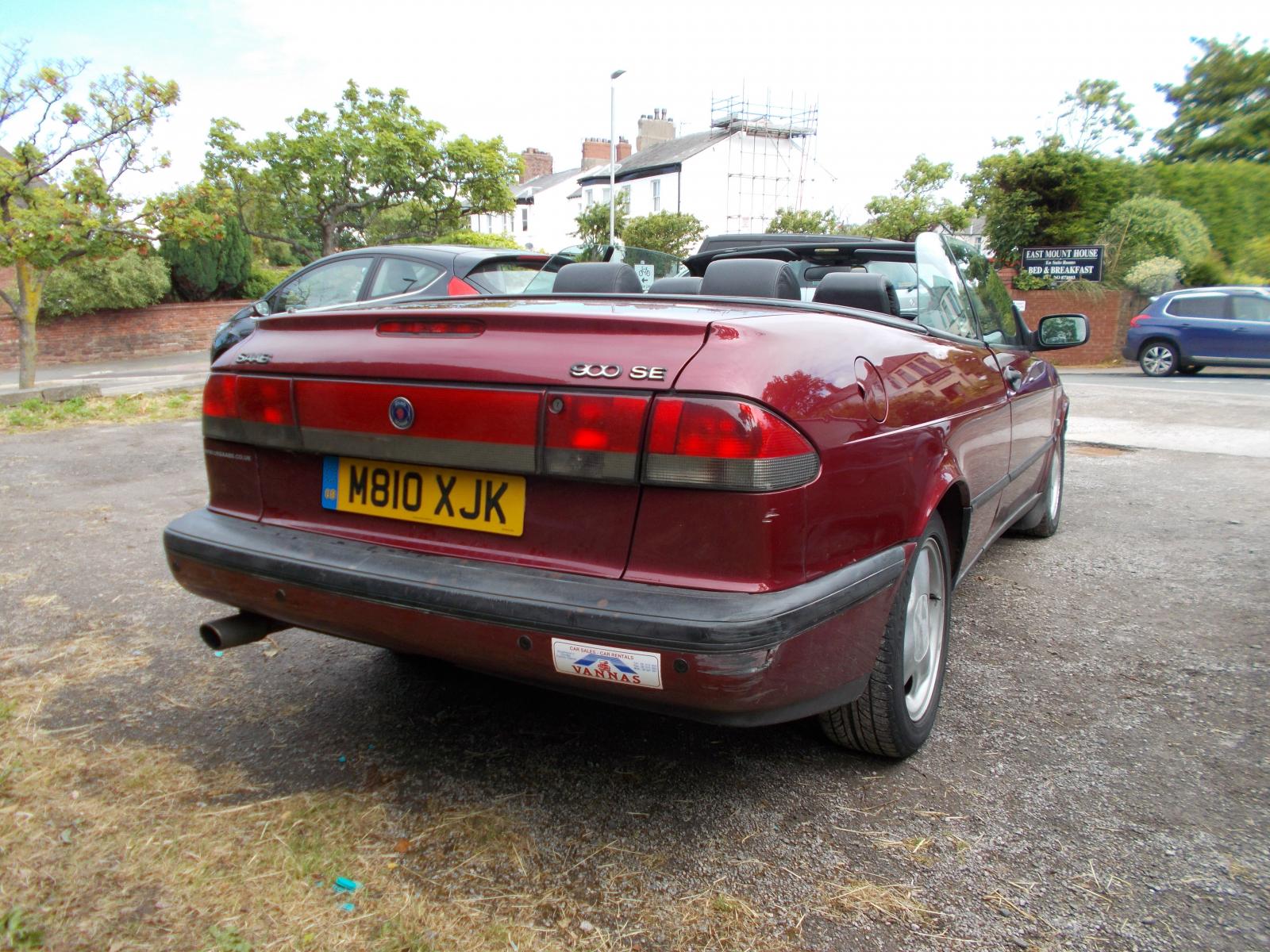 And tootled off to the petrol station across the road. Er...
Yes, I know, there should be a photo here. Next time I fill up, I promise.
Having thought I wouldn't be able to go because of the planned shenanigins, I found I had plenty of time to get to the show at Grasmere, so that's where I've spent the bulk of my day. Watch Classic Car Buyer for a show report in the near future.
So, how is the Saab? Well it's quite noisy with the top down, but I guess that's acceptable. Certainly the engine makes a nice rasp. The top itself is also noisy in operation, not that such a thing would put me off using it! I'm one of these people who, if he has a convertible, will drop the top at even a suggestion of sun. Or even at night if there's no rain!
There are some fettling jobs to do. I'm wondering about the creased driver's door; it might be best to just buy a whole door and fit it, rather than try to straighten out the one I have. I think I'd make the effort to look for one in the right red. The front tyres lose air slowly, Craig says; one more than the other. I think a spot of swapping-around, re-seating and balancing will help, and should cure some of the vibrations too. Apart from that? Nice car, well happy, many thanks.
This is my first Saab, by the way. I don't think I've even sat in one before!