Hey guys,
I know it's a touch more pricey than the usual AS-fodder, but a friend of mine has asked me to list this for him. Up for sale is his 1984 Capri, originally a 2.0S, upgraded somewhat since it left the factory.
Drivetrain:
Bilstein struts, with a spring rate of what feels like 190lb or so.
2.8i brakes, drilled vented and grooved discs
2.8i rear axle, 3.09 diff
Single leaf rear springs
Lowered around 2" all round
Type 9 gearbox with quick shift
Most importantly; 2.9 BOA.
Interior:
Good pinstripe fishnet interior, bit of wear on the drivers bolster as always but comfortable and all there.
Good carpets
6 pod dash
Very good headlining, no damage to sunroof lining
Sunroof handle is broken annoyingly, but easily replaced
Working heater!!!
Bodywork + Exterior:
Good shell, few spots of rust starting here and there but mostly seemed to be in the wings. Inners have been repaired or replaced previously, outers are starting to go at the front.
Headlamp bowls look solid, so does front valance
Rear arches are solid
Paint work is passable but is dull in places owing to some previous owner re-spraying, would no doubt scrub up well with some clear coat and a good polish.
New Minilite style alloys - not sure if genuine or not as didn't really look, but they're a very smart set of wheels - 7x13, et-7
New Falken 205/60/13s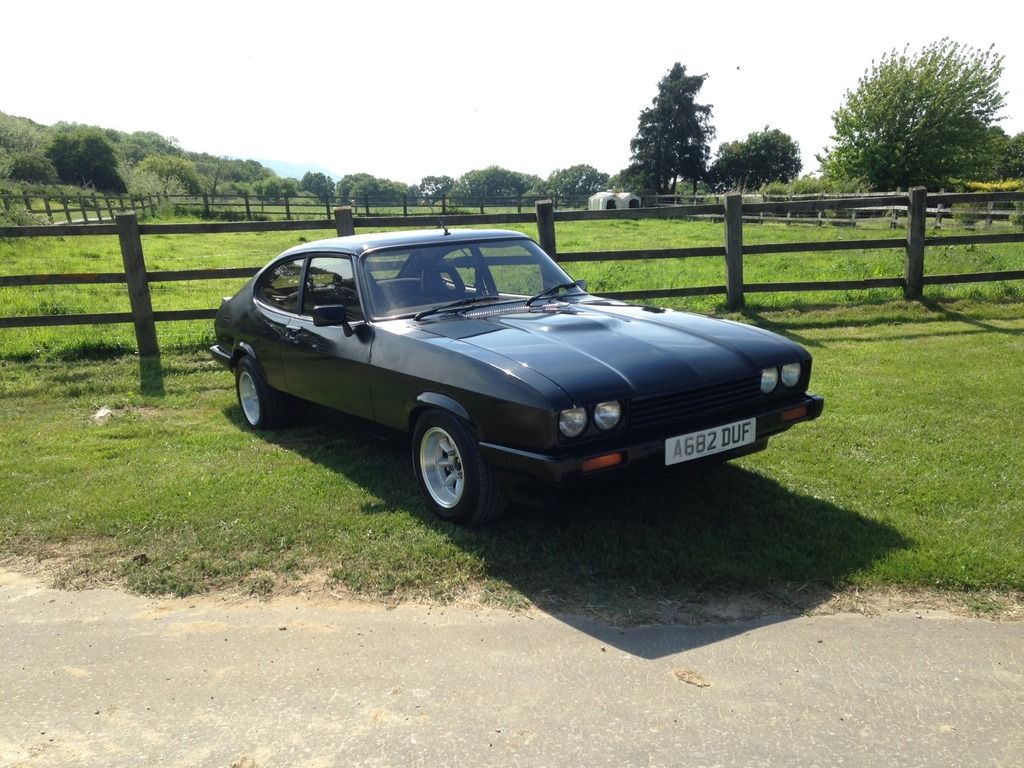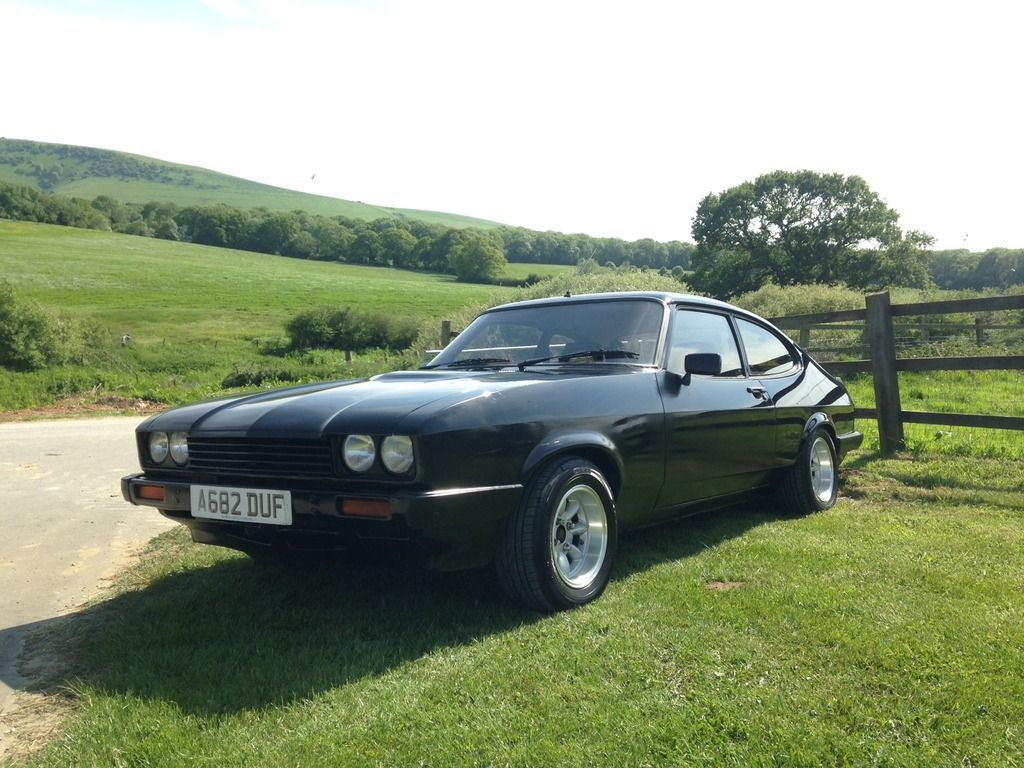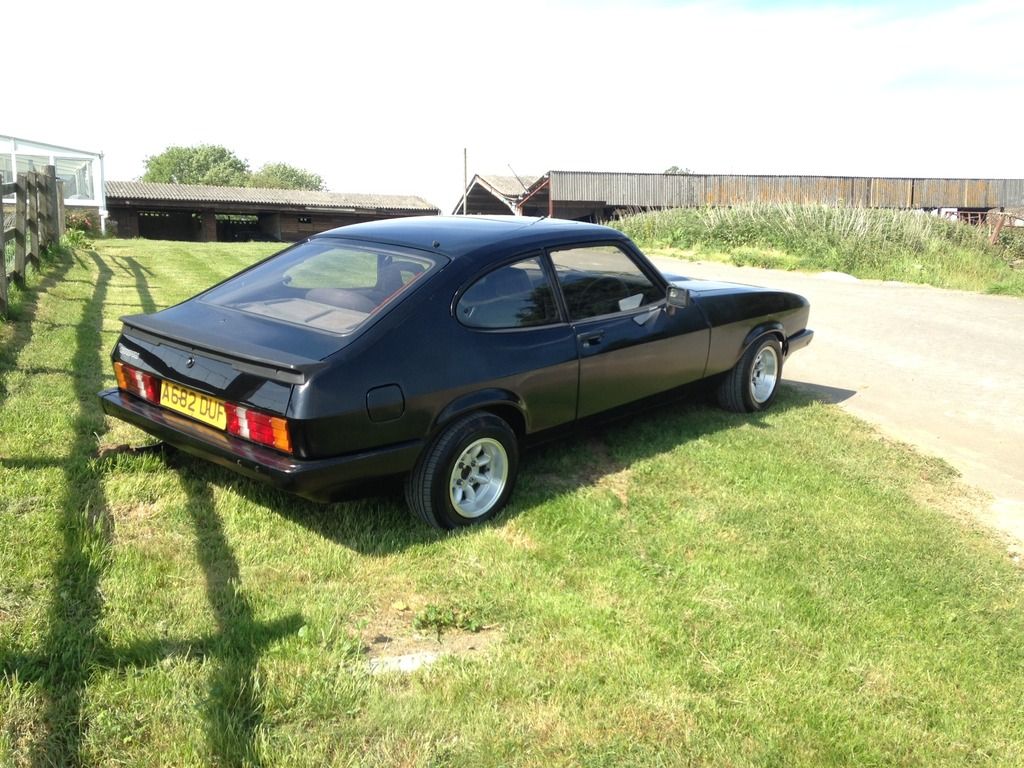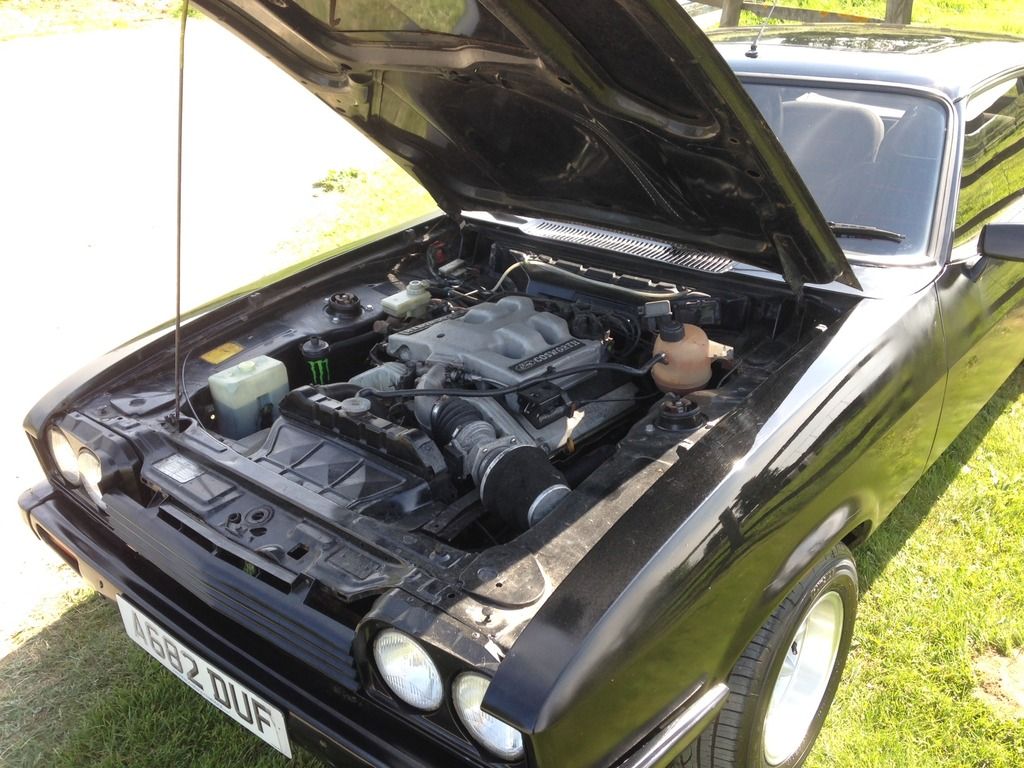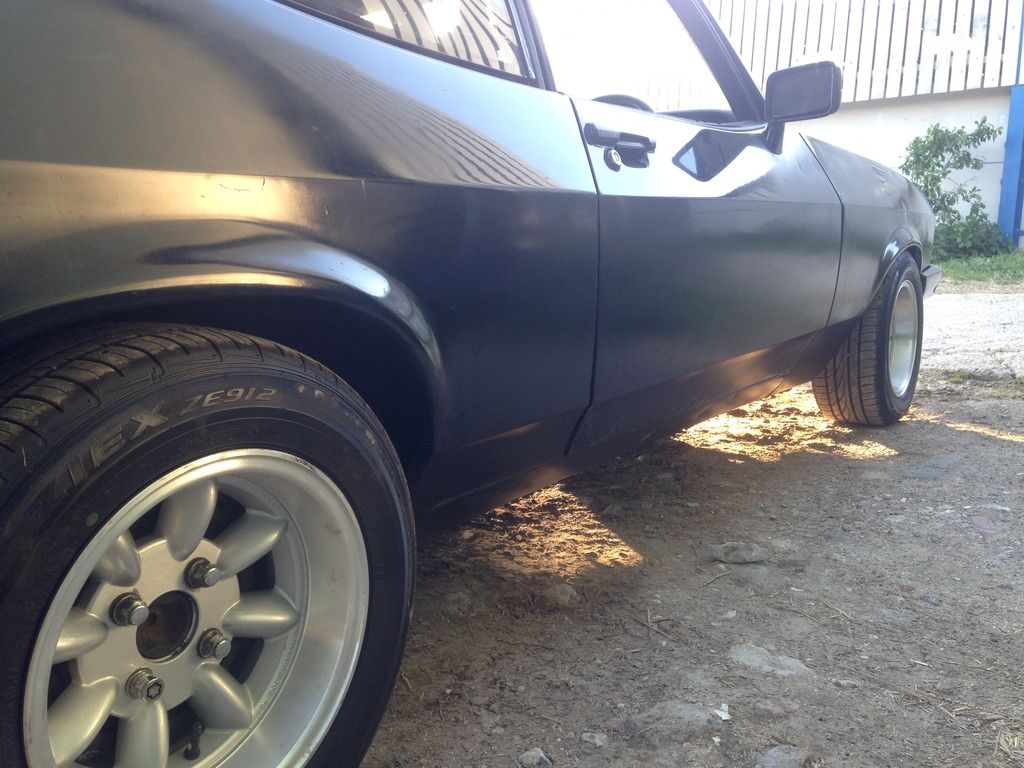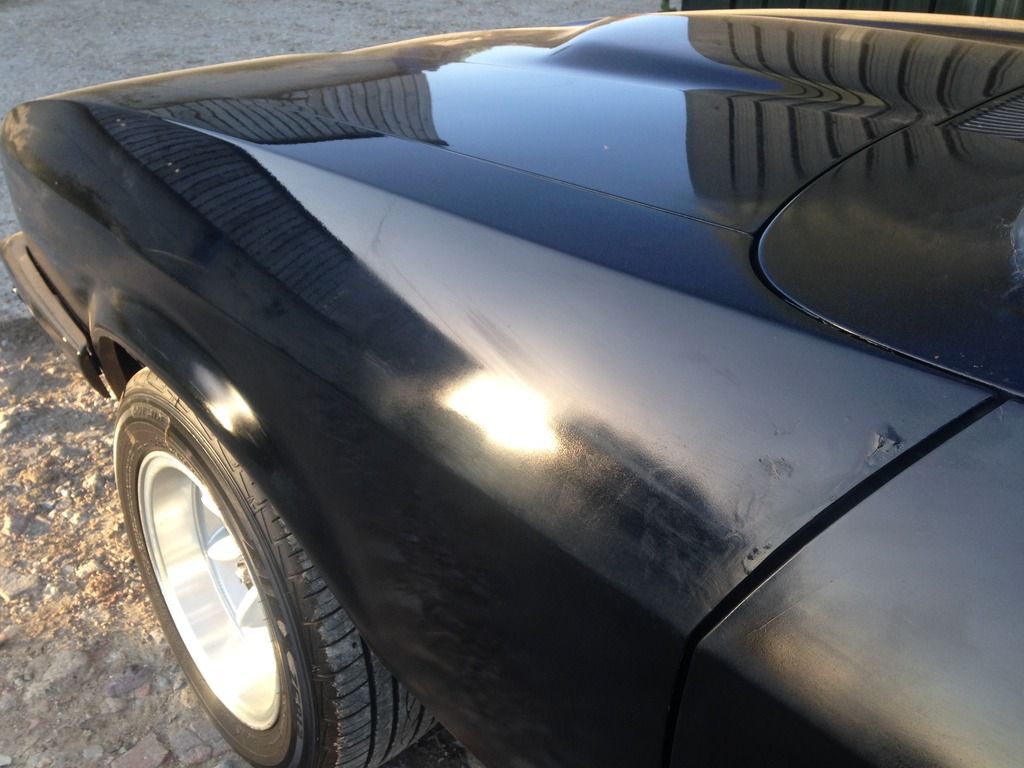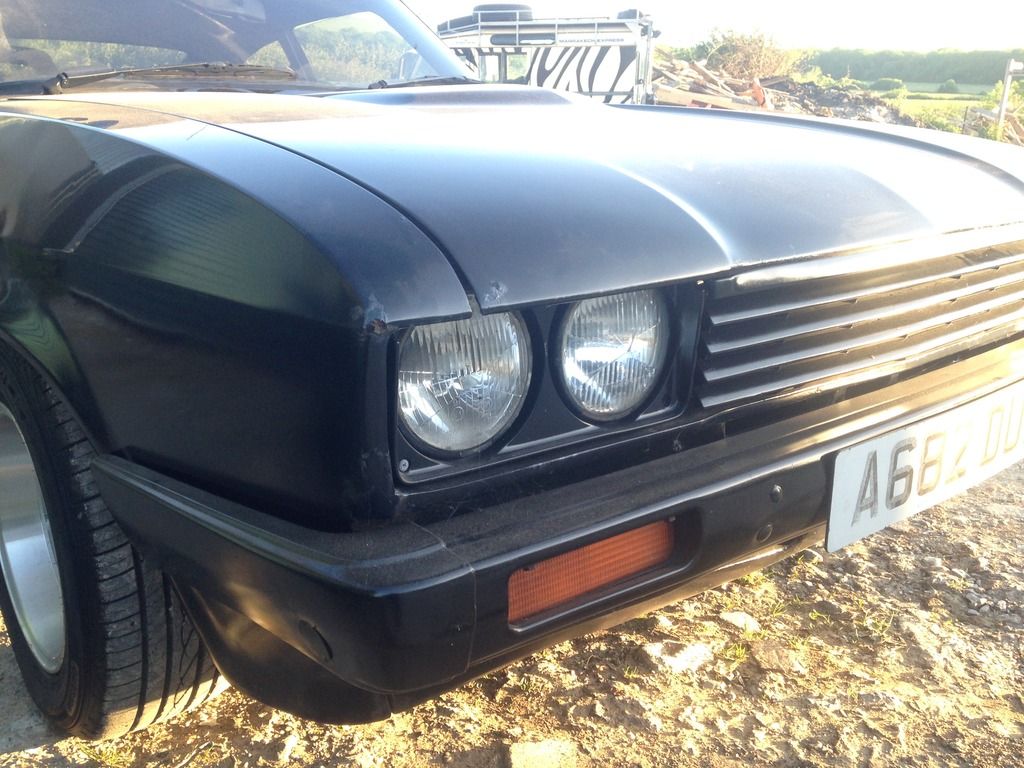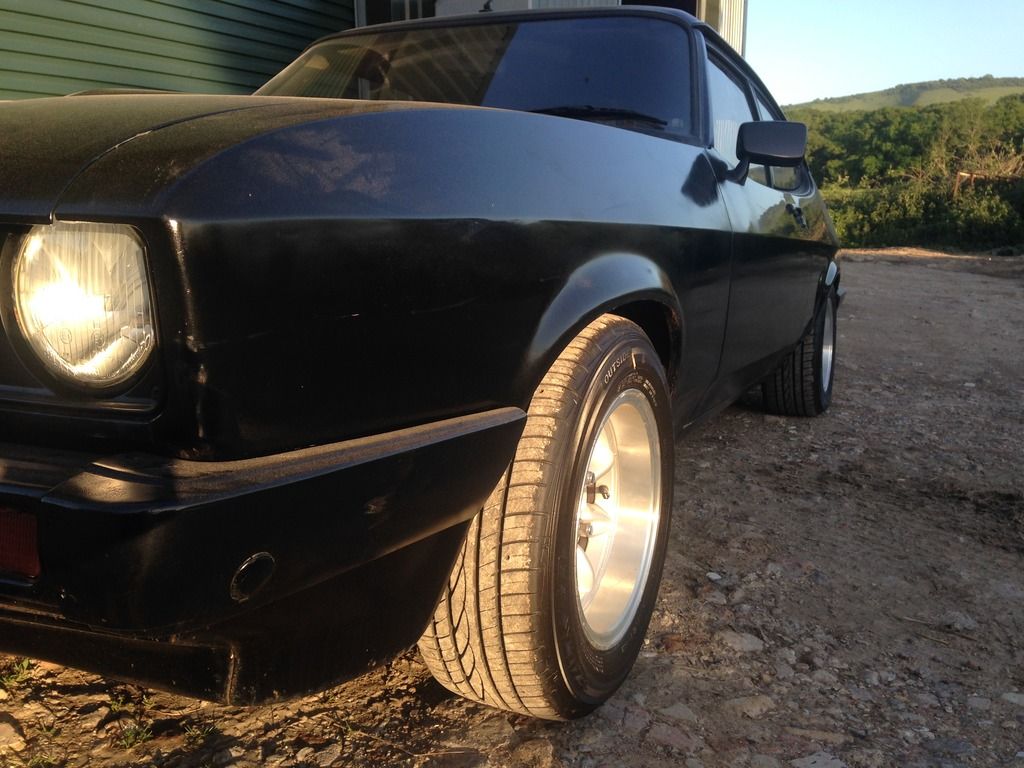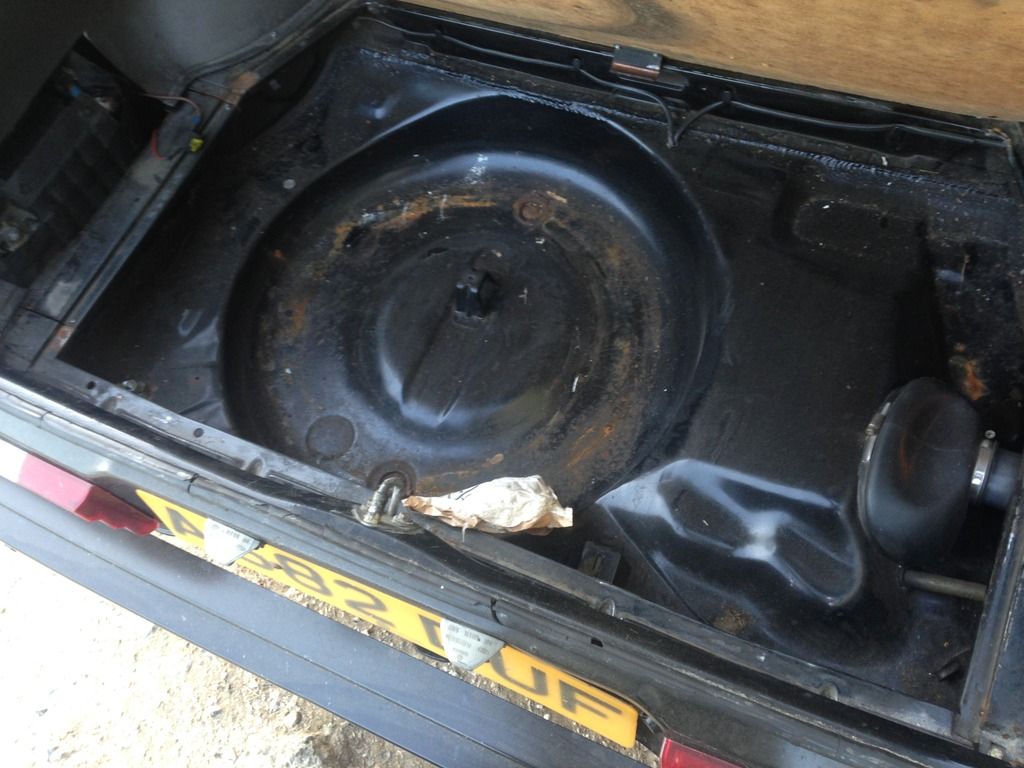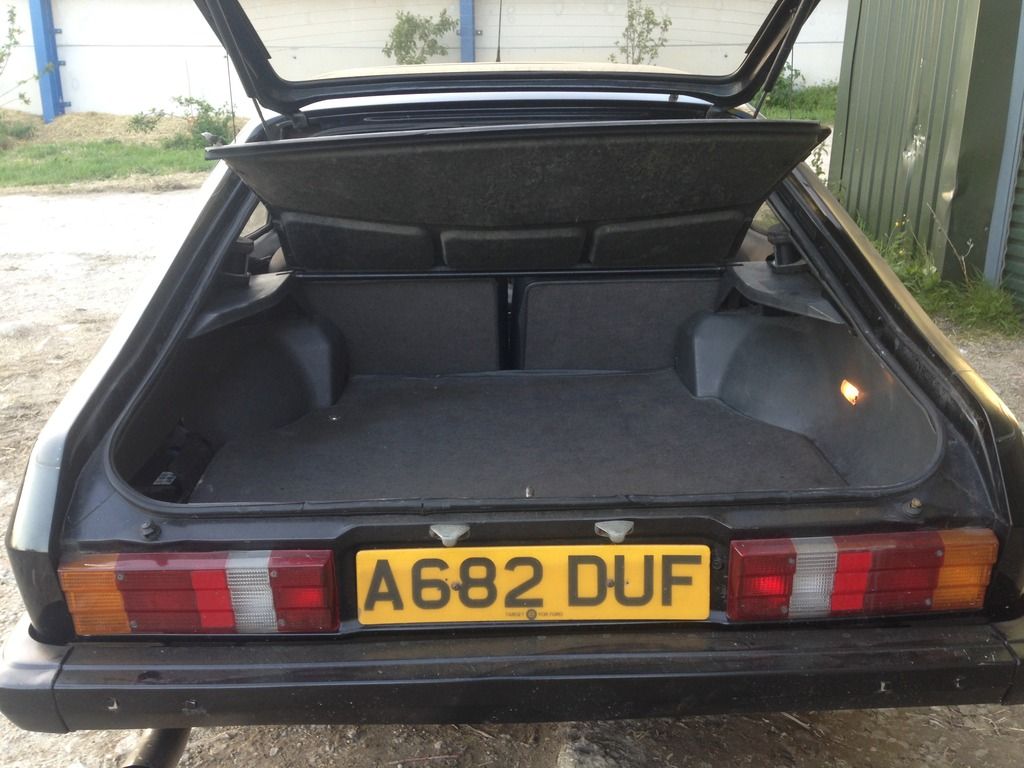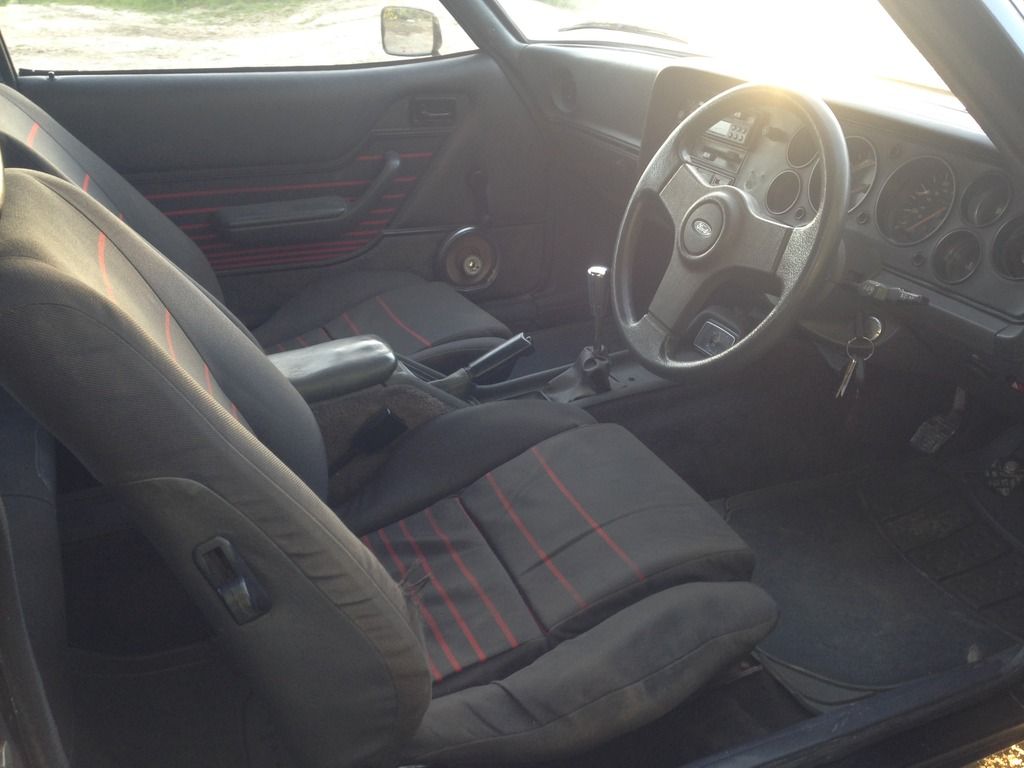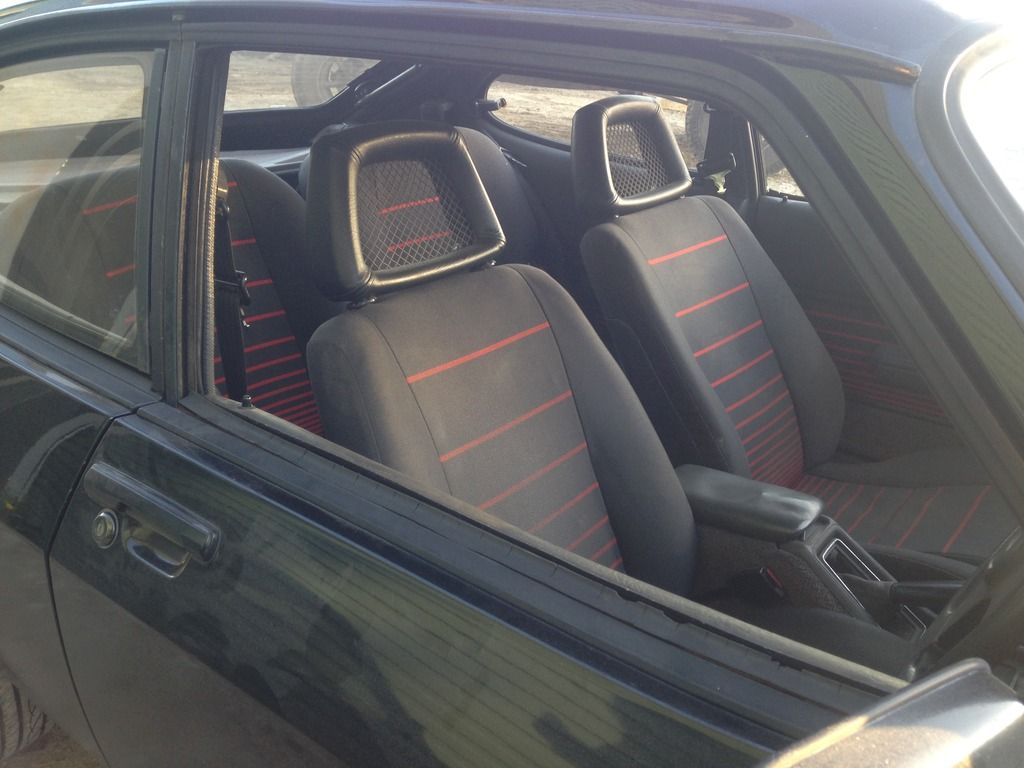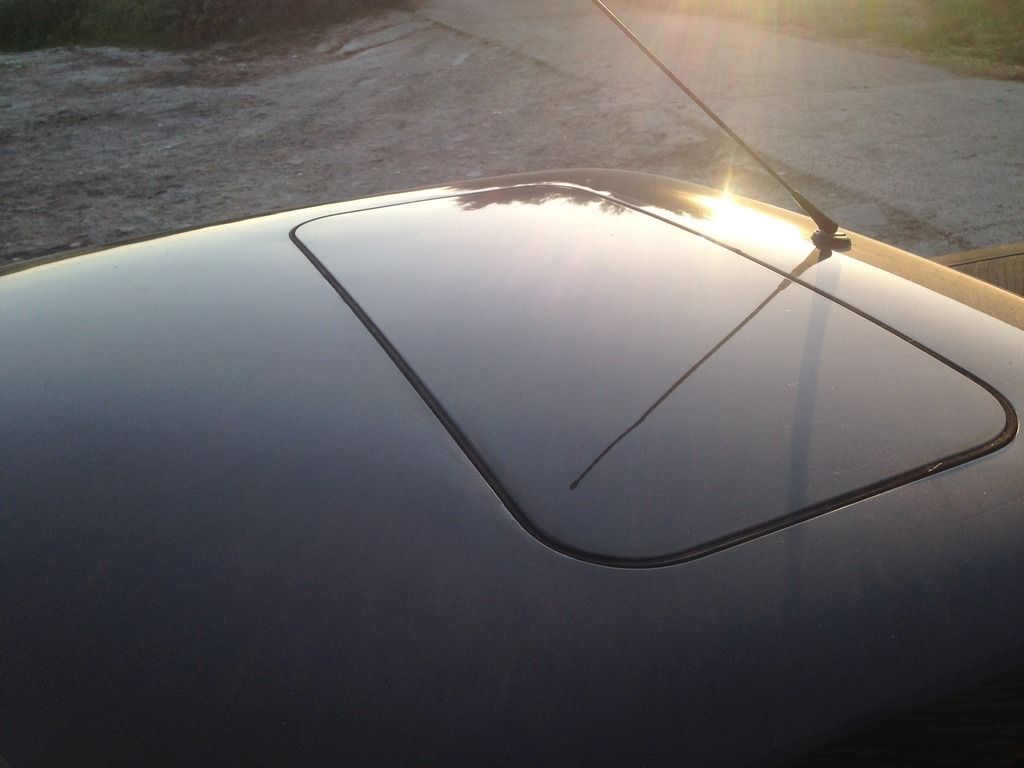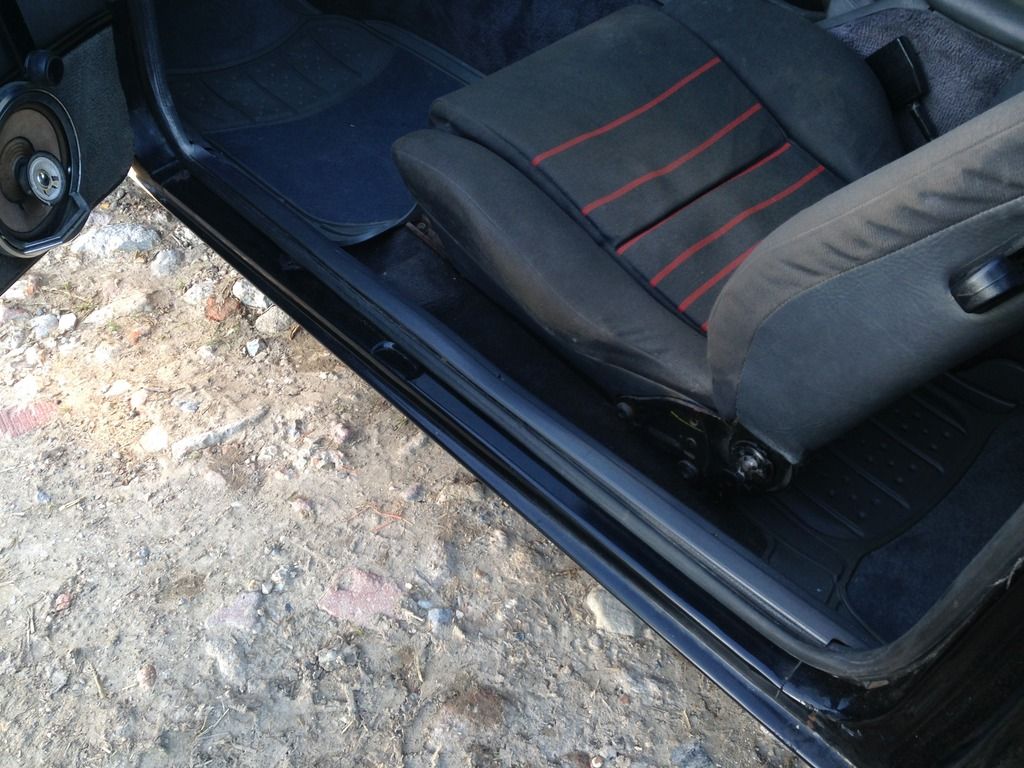 I had a fairly good nose around this yesterday and found no issues with it. Sills are good, rear arches are very strong, pillars are all good, looks to have had a replacement boot floor at some point which has been put in nicely and just has a little surface rust. Has had a few repairs previously as most have, but these look to have been done well - it really does just need tidying up a bit. The only proper negative I can see with it is the wings having blistered a bit, but i've no doubt they're repairable.
Also had a look around underneath and the car has been polybushed, had a little drive and everything's good there, stops well and handles really nicely. Very impressive ride comfort, doesn't crash around at all but is firm.
Bottom line; it is an incredibly fast Capri with circa 220bhp, and it's cheap. It's solid, and looks to only really need remedial work to keep it that way.
Test 'til mid September, £2950 with a little room to move...