None of my vehicles are really interesting enough for their own thread, so I'm going for a tat blog style consolidated thread.

The modern* - Citroen Berlingo 2.0 HDi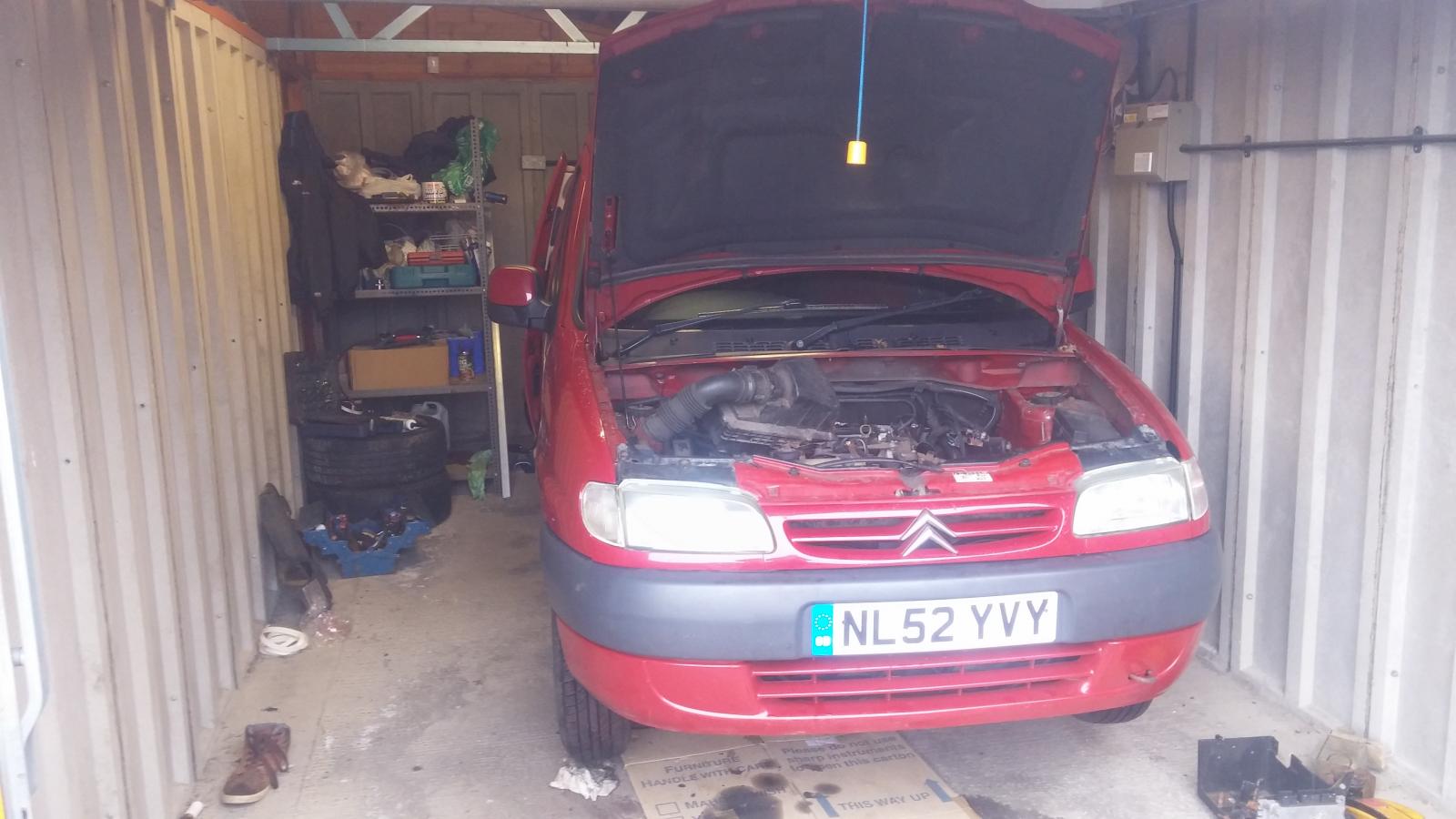 The best and only photo I have of it.
Generally reliable but showing it's 153k miles in various areas.
It's good at hauling people and things around, that's about all I can say.
Current status - off road for fixing of torrential oil leak and floppy gear change.

The classic* - BMW 318iS




Photo stolen from seller's ad.
A recent £292 ebay purchase.
I thought I would strip it out and do some track days but after driving it for a while I'm not sure now.
112k miles, some sort of service history, far from a creampuff but hasn't been messed about with like so many.
Check out the orange indicators and standard 15 inch rims. SOAVE.
Current status - daily use.

Motorbike 1 - Honda VFR750




Has done me well as a 'first big bike' but it's replacement is already lined up.
Current status - Awoken from winter slumber and with MOT station pending results tomorrow.

Motorbike 2 - Honda Fireblade




Bought cheap as needs gearbox looking at - jumps out of second (they all do that if they've been ragged sir.)
Current status - gearbox repair is after Berlingo on to-do list, hoping for on the road by June.


So there they are. Not very interesting but I will update the thread with my with my various spannerings/misadventures/getting bored and selling them all etc.