Home from work, armed with daylight and my camera. Let the photo show commence:
First an overview:
Actually looks half decent! It's had a really half arsed blow over, the exhaust is at speed bump attacking height and the front fogs and reverse lights don't work. Fuck it, £850 car yo.
100% British m8. No.1 BREXIT-mobile.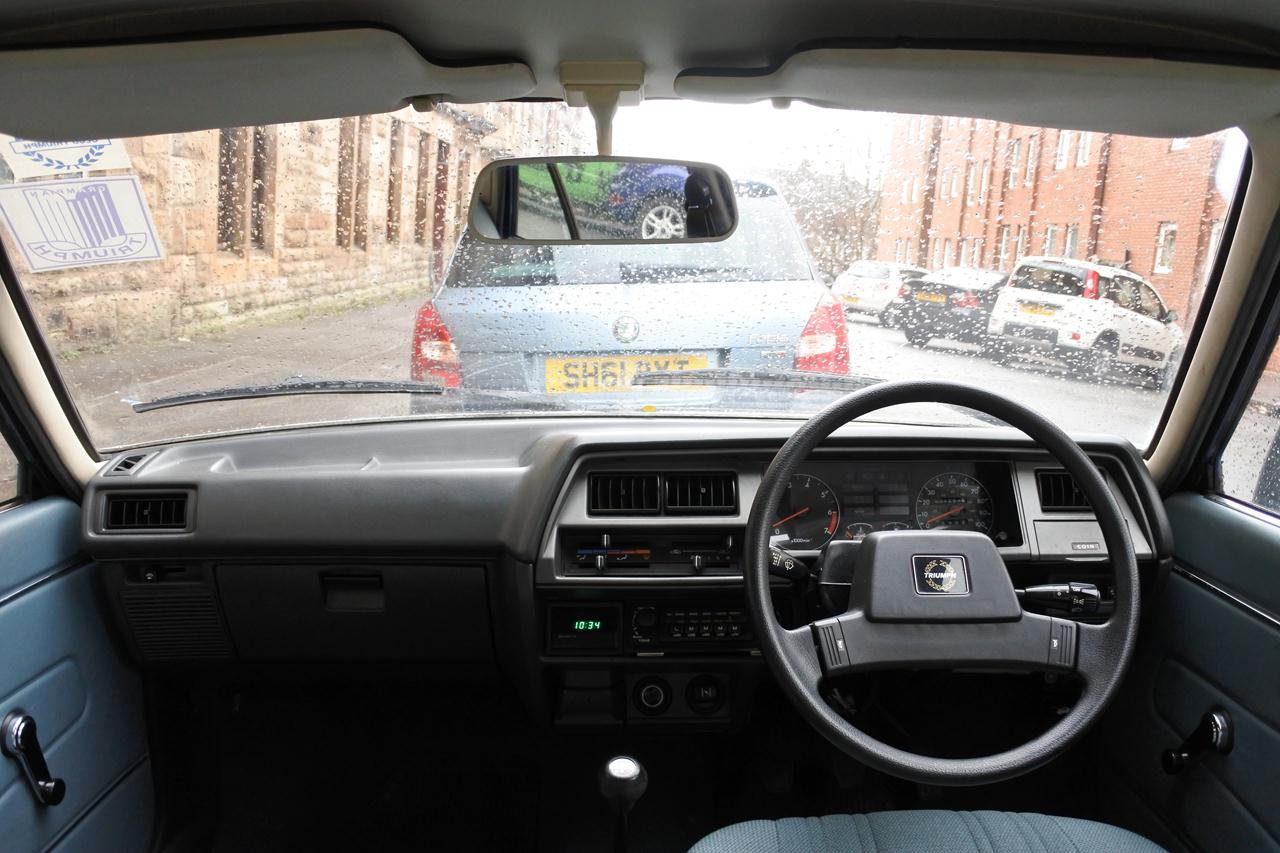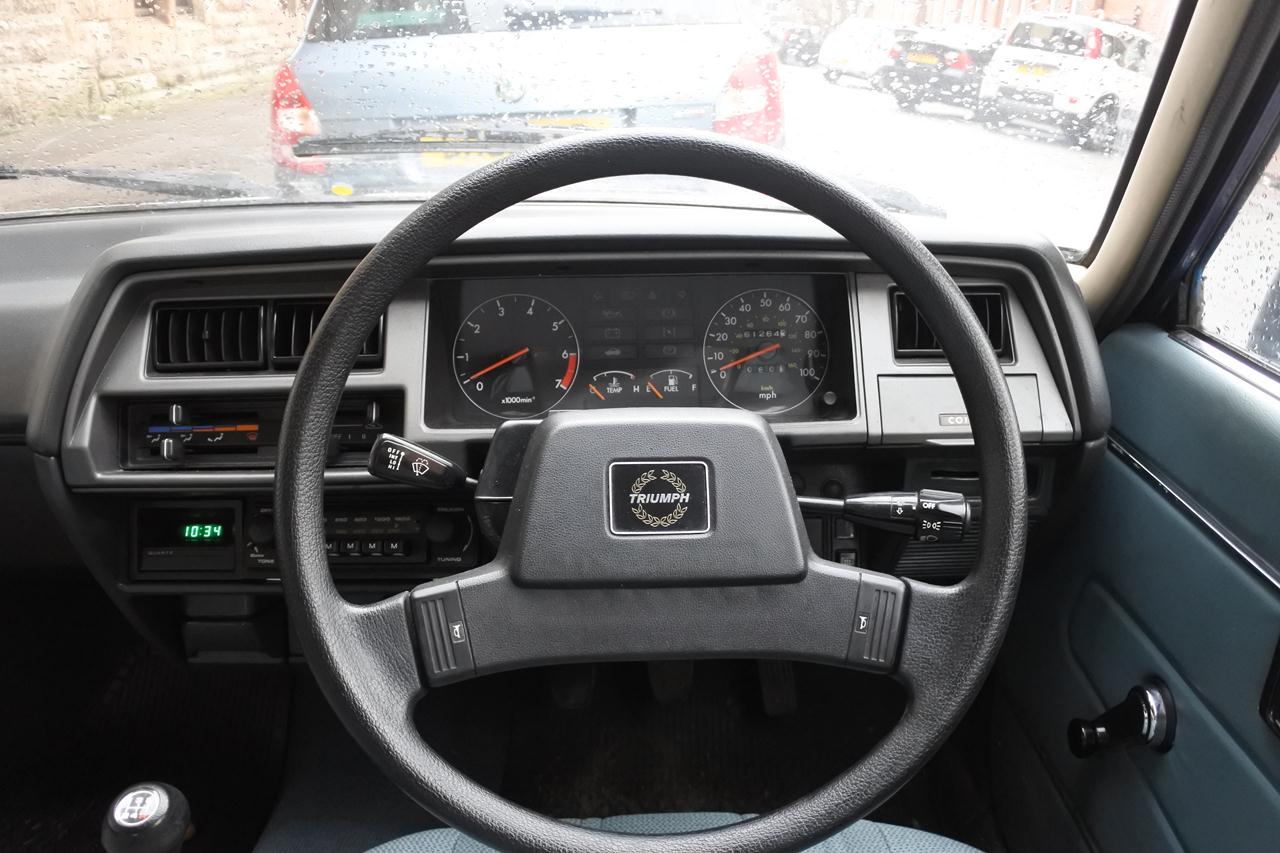 The interior is actually plush as fuck, has a clock and everyfink. Original pushbutton radio to listen to loads of interference and not much music on.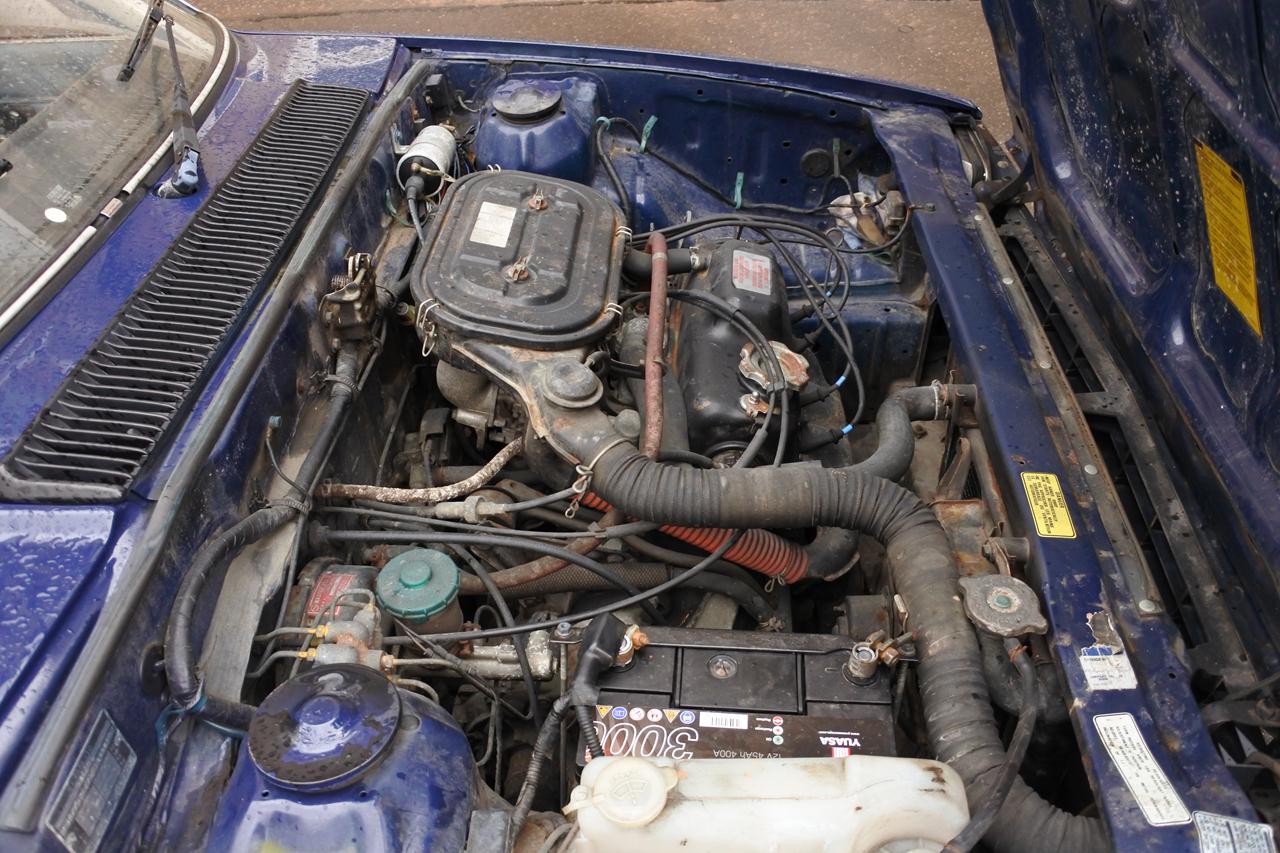 The engine is there and does engine things. Sounds pretty normal but you've got to remember this is a Triumph.
Original dealer sticker and metal plates? Damn fucking straight, son.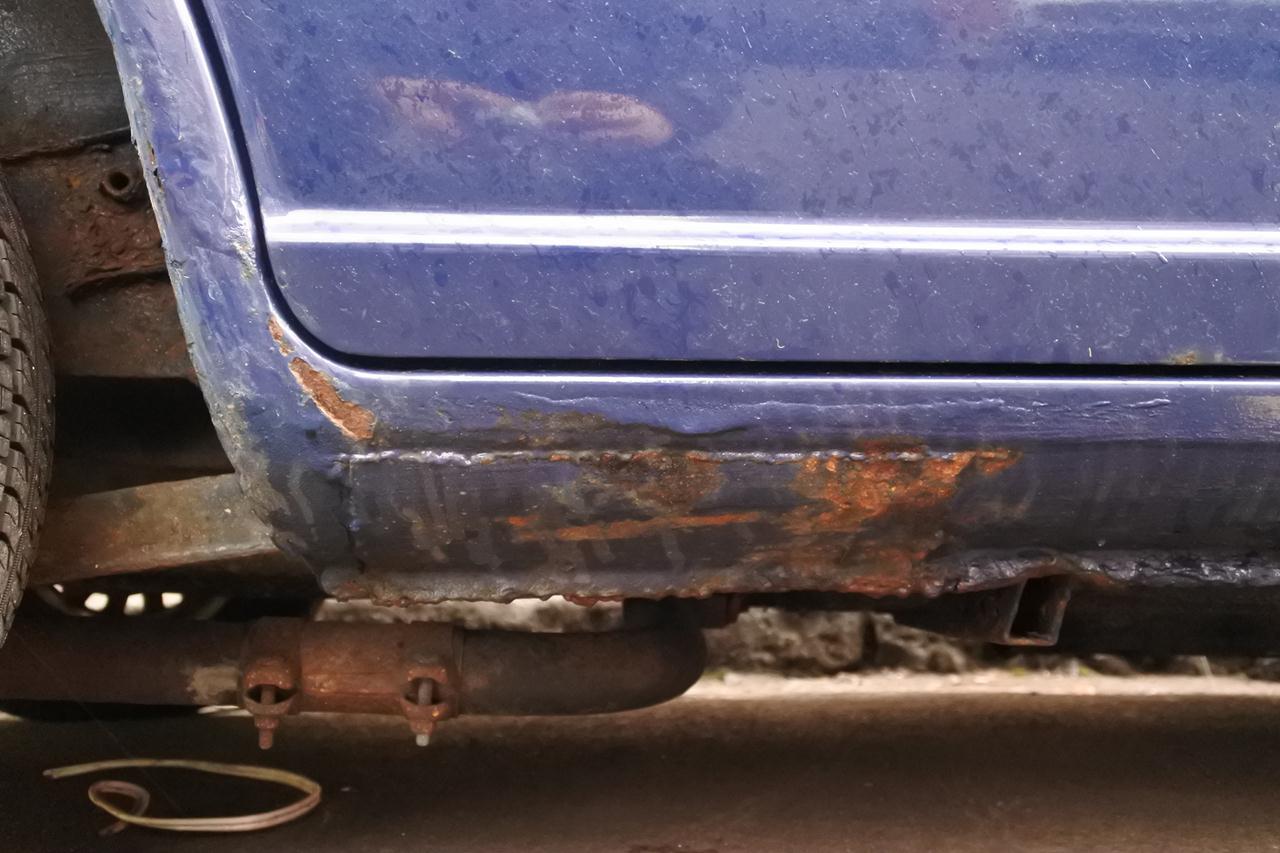 Quality* metalwork repairs show this car was clearly loved during it's 30+ years in Aberdeenshire.
A word of warning, Acclaim petrol locks turn the opposite way to Dolomite ones. Not knowing this on a rainy night in Dunfermline could see you snap your only door key in the fucking thing and require you to butcher it to retrieve the bits...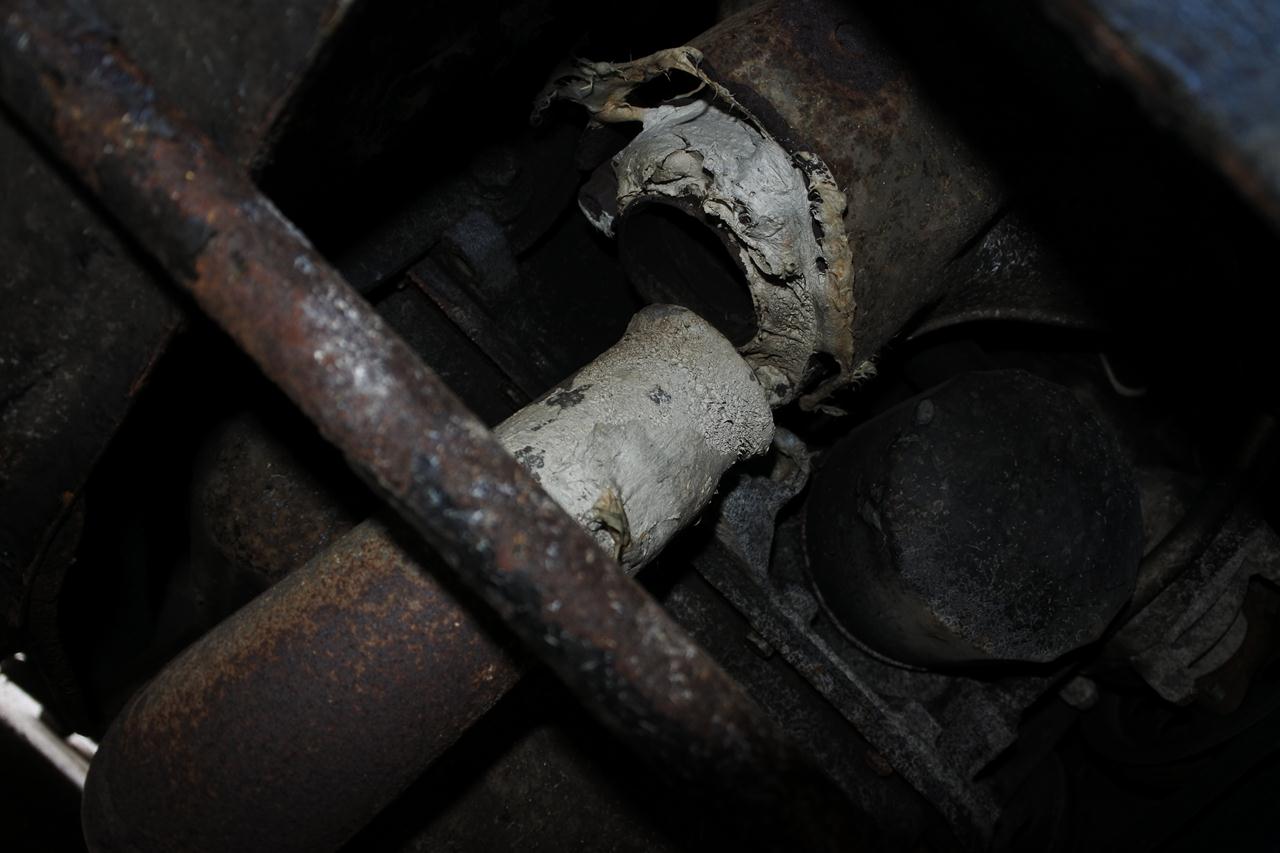 The cause of my LOUD. No idea what's going on here, looks like the pipe has fallen out of the manifold (after being held in with GunGum), how does this work?
Boot contains goodies inc un-smoked lights.
Max flapage.
Modern shit.
Anybody got a pair of these?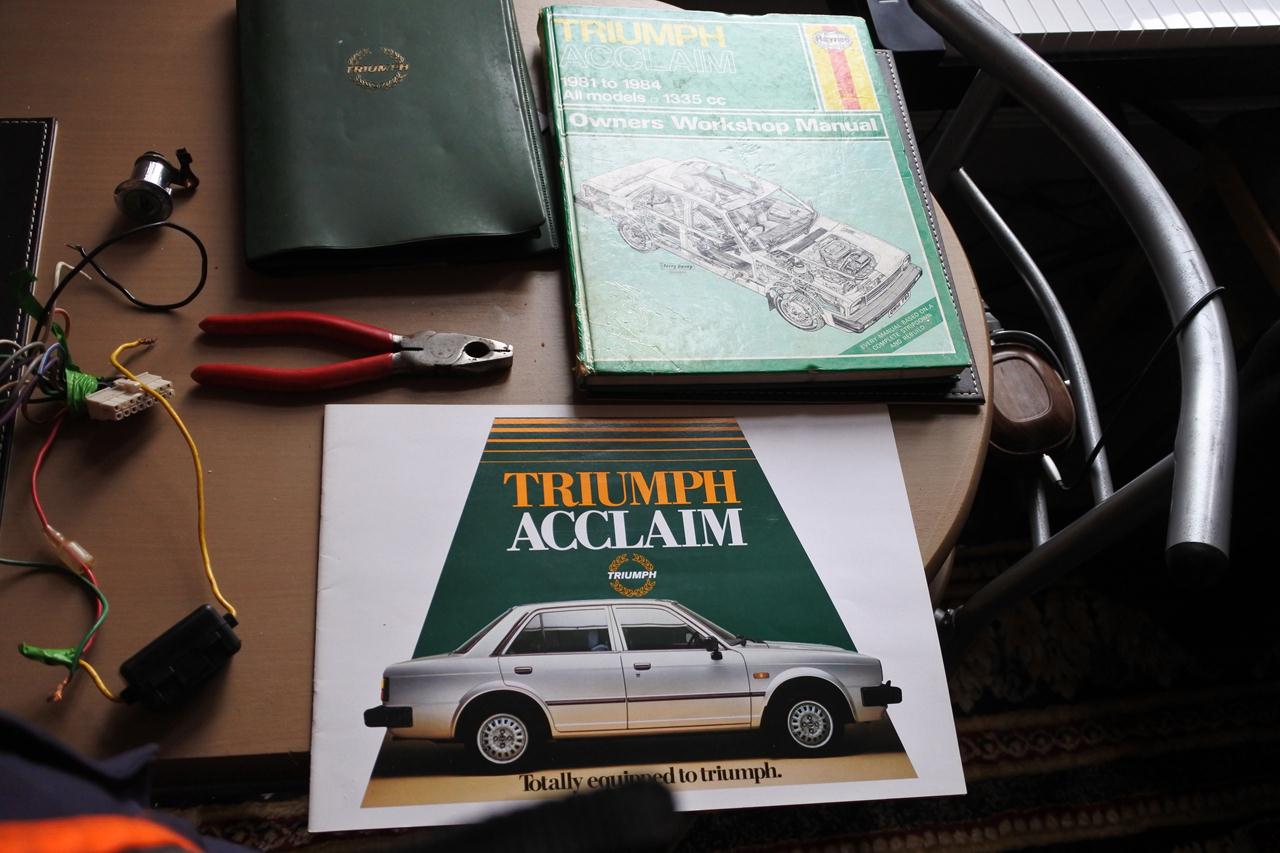 Documentation and random glovebox stuff.
Overall 7.8/10. Am very pleased with car, would buy again.