This.
By popular* demand* here is a thread about the least popular VW van around.
The photo is as bought, back in 2006. Purchased with a year's MOT, 6 months tax, and a caravan all for £600. To his credit, the seller had received many enquiries from people wanting to buy either the caravan or van, but not both although refused to end the auction early when there were bids already on it. So it failed to go anywhere near what I thought it would sell for.
The combination suited us well, as we could live in the caravan wile we carried out major house work, and use the van for carrying building materials. This we did, enduring a sometimes cosy but often cold winter in the caravan while I used the LT as my only road legal vehicle. It was already carpeted inside, with a simple electrical system as it had been previously used as a motorbike race van. It saw a little bit of use as a 'tent on wheels', seen here in Scotland in 2007: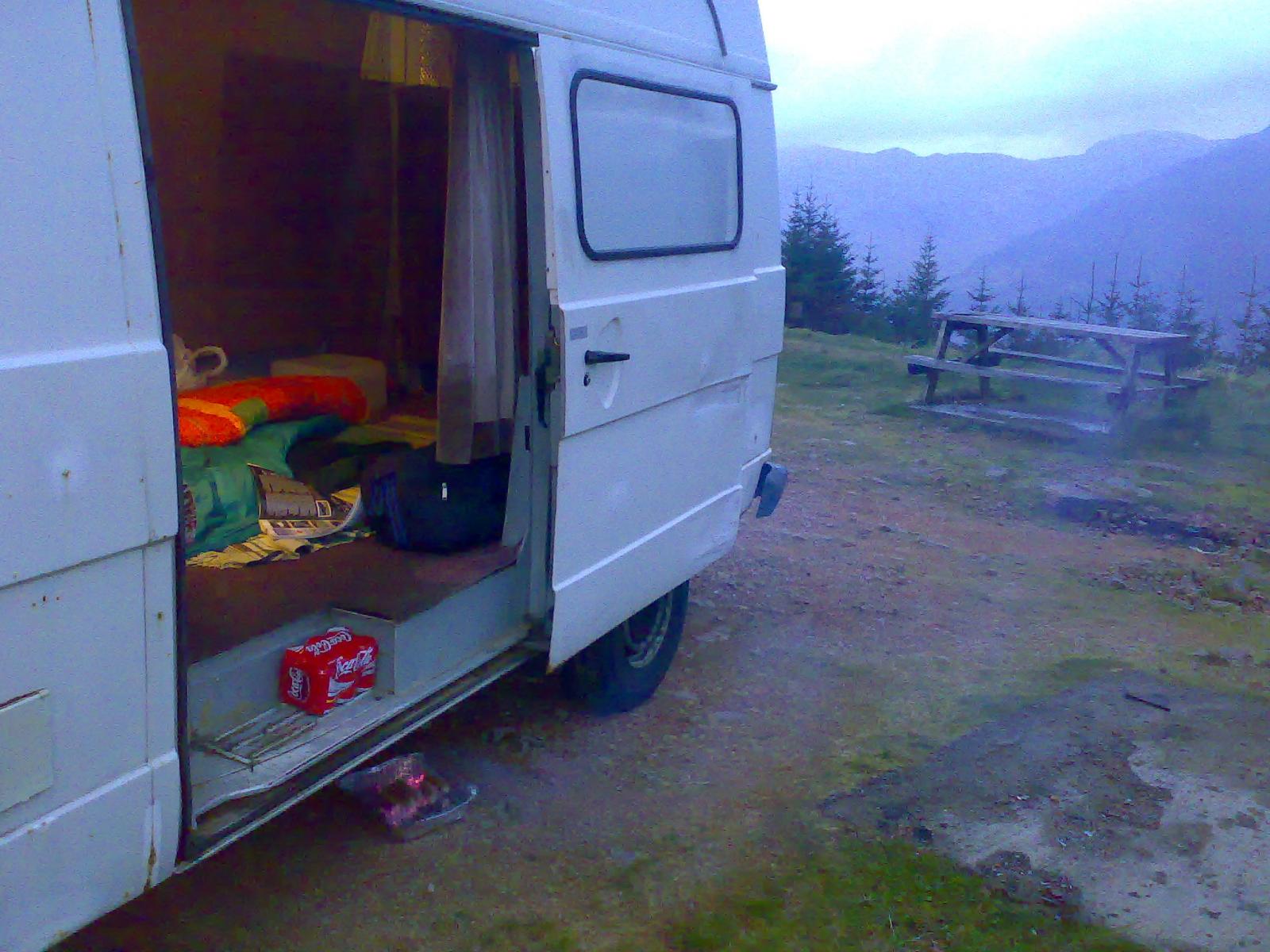 I'd always wanted to build a campervan, although I kept this quiet when seeking domestic funding for buying it in the first place! So when the bulk of the work was done, I suggested using some fittings from the caravan to convert it. This was met with approval (to my surprise), and we planned to take it to a festival one August.
I waited for a forecast of dry weather, but none came and I was running out of time so ended up booking time off work a week before the festival. The reason for dry weather is that I wanted to tackle some welding...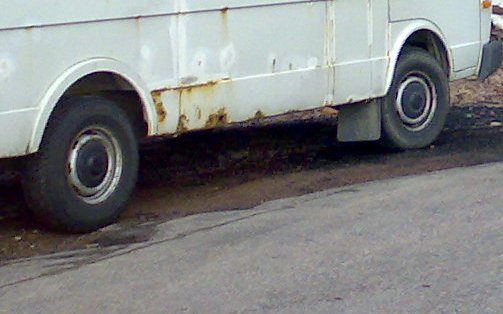 As it turned out, I had one dry day to work on it! After much searching I'd bought some genuine VW panels (despite forum experts saying there were none remaining), which fitted very nicely

Managed to get that far on Monday, then it was time to tackle the floorpan but I'll leave that tale for another day...